Today In The World Of Controversy
Yesterday Was The First Of April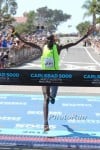 Dibaba missed out on the world record (14:46) but was still very impressive, winning by 25 seconds. Lalang beat fellow Kenyan Wilson Too (13:35) for the men's title, while Bernard Lagat was third in a world masters best of 13:40.
*Photo Gallery
Another Sunday, Another NOP L-Carnitine Story
Dathan Ritzenhein and Alvina Begay are the athletes who would appear to have broken the rules. Even more interesting is Salazar thought L-Carnitine would help Ritzenhein improve 2-3 minutes in the marathon. *Discuss Here
Non-World XC Distance News
Doping And Other Negative Stuff
Gatlin And Nike Making Waves
The Search For A Better Running Shoe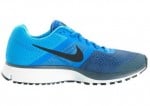 LRC The Most Popular Running Shoe On LetsRun.com Is … Not Made Anymore … The Nike Pegasus+ 30 Thousands of you filled out our detailed running shoe survey in the fall and more of you ran in the Nike Pegasus+30 than any other shoe. Only problem is all of you need to find a new shoe, help us out below: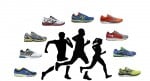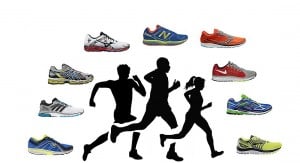 LRC The Improved LRC Running Shoe Survey Is Back – Three Minutes To A Better Running Shoe The running shoe buying process sucks and we want to improve it with data. We took your reviews from the fall, made a running shoe beta site, and have improved our survey to ask you what shoe your previously ran in. We now need more reviews from you on the latest shoes.
This Stuff Actually Isn't April Fools
Mo Farah Racing 3,000 Against Absolutely Stacked Field At The Doha DL Meet On May 15th Farah will face world 5,000 silver medalist Hagos Gebrhiwet, world indoor 3,000 champ Caleb Ndiku, 12:48 man Yenew Alamirew, world 5,000 bronze medalist Isiah Koech, Olympic bronze medalist Thomas Longosiwa, Edwin Soi and Albert Rop.
*

MB:

Farah back to dodging competition
Every Runner In The Race DNFs At The Barkley Marathons If you didn't read about the 100-mile ultra marathon that has a 1% finisher rate, we recommend you check out the article we made our "Quote of the Day" on Saturday.
The Fargo Marathon Wants Will Ferrell To Sign Up In 2003, Farrell ran the Boston Marathon in 3:56:12.
The Olympics: Boston 2024 Bid In Trouble
L-Carnitine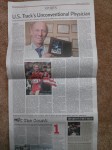 LRC Good News, Bad News: Everything You Want To Know About The Nike Oregon Project And L-Carnitine Injections The Sunday Times reported that Alberto Salazar ordered his Nike Oregon Project athletes thousands of dollars of L-Carnitine supplements and experimented with injecting L-Carnitine on coach Steve Magness. We break it down. *MB: Salazar, Farah, talk about use of L-carnitine, a legal supplement with 11% performance. gains
2015 EDP Lisbon Half Marathon *Results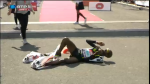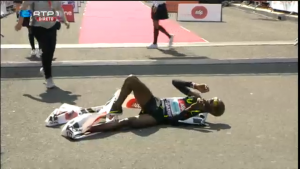 LRC Mo Farah Comes From Behind To Win Lisbon Half In European Record Of 59:32! (And Sprawls To The Ground Over Finishing Tape) (updated with recap/analysis) Half way into the race, Farah was dropped from the lead pack, but he hung tough and got the super-impressive win in 59:32 over Micah Kogo. Rose Chelimo won the women's race in 1:08:22.
*IAAF Recap
LRC Official 2015 EDP Lisbon Half Marathon Live Discussion Thread
Want a Better Running Shoe?
Beta Better Running Shoe Site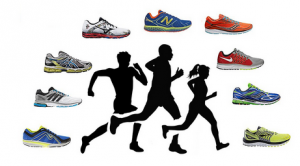 It's Time to Change How We Find Running Shoes