The Latest In The Dirty World Of Doping
Marathon News: Bekele Out Of London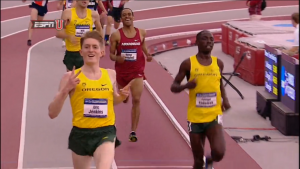 M3,000 LRC Eric Jenkins Takes Down Edward Cheserek For NCAA Title #2 – Or Did Cheserek Let Him Win? Two hours after we wondered if Edward Cheserek would ever lose another NCAA race, Cheserek lost, but was it on purpose? This one will be debated forever.
MB: That was F***ing awesome – Oregon Civil War – Jenkins FTW!! Edward Cheserek is human!! (Wait: Ches says he let Jenkins win!)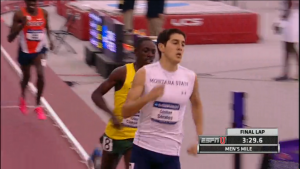 MMile LRC Cristian Soratos Goes For It But Edward Cheserek Runs 2:19 Last 1k To Win Men's Mile The reigning NCAA XC and 10,000 champ was unfazed by a mid-race 53 second 400 and got the win by running the 2nd fastest 1k in NCAA history. #unfair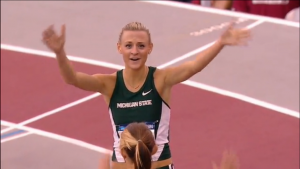 WMile LRC Leah O'Connor Of Michigan State Sets NCAA Meet Record In Women's Mile Shelby Houlihan broke the old NCAA mark as well but lost as O'Connor was spectacular.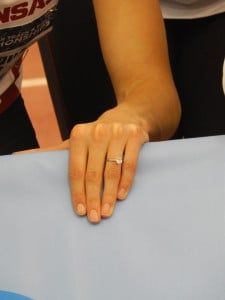 W3,000: LRC What A Night: Arkansas' Dominique Scott Wins NCAA Individual Title, Team Title And Gets Engaged
3k Race Recap Scott Pulls Away from Stud Frosh Elise Cranny To Close Out A Perfect Weekend Dominique Scott won her first individual NCAA title in convincing fashion over Elise Cranny.
800s Natoya Goule (2:01.64 MR) & Edward Kemboi (1:46.05) Win Fast 800s Goule broke the meet record and Kemboi ran faster than anyone else had at NCAAs in 14 years as the 800 action was fast.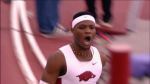 LRC Omar McLeod Of Arkansas Breaks 18-Year-Old NCAA Record In Men's 60 Hurdles, Gets Jamaican Mark As Well
AP Recap Of NCAA Indoors In addition to all the action above Kendell Williams broke her NCAA record in the pentathlon.
Distance Runners Usher Oregon's Dominant Ducks To The Men's NCAA Indoor Title Ken Goe of the Oregonian recaps the Ducks win.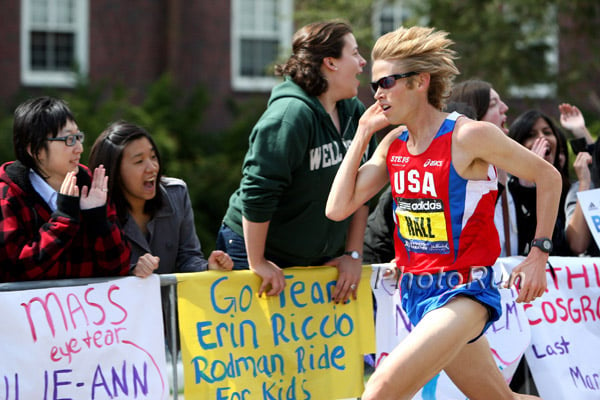 LRC In Defense Of Ryan Hall: The Moses Mosop Connection How Kenyan 2:03:06 man Moses Mosop proves Ryan Hall's self-coaching wasn't a mistake and why there is hope for the US's fastest marathoner to get back on top.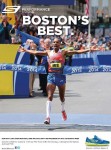 The classy Julia Lucas hung them up in style, Nick Willis won the Kiwi champs and so did Andrew Wheating. We've got some great 1,500 action from Euros, a tweet of the week, a video of the week and airbrushed logos.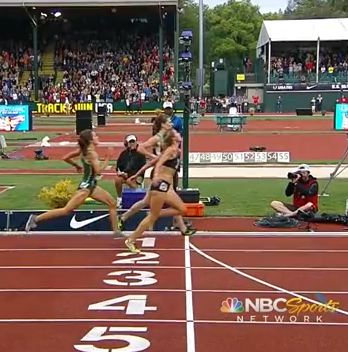 Recommended Read: Julia Lucas Blogs About The 2012 Olympic Trials 5,000 And Her Retirement From Professional Track And Field "And so, as I emerge from a career that ended not as I would have liked, disappointed with what could have been and almost was, I still look to running. … A race is just a race, but running can be anything."
*MB: Julia Lucas wrote an article about losing out in the 2012 Olympic Trials 5,000
*LRC Archives: The Women's 5,000 Final – The Olympic Trials At Its Absolute Best
*"It Should Be Mathematical: One Couple, Two Dreams, .04 Seconds" Popular piece by Michael Heald.
*Official Julia Lucas Appreciation Thread!!!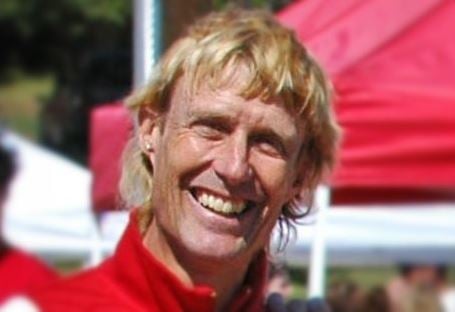 LRC Remembering LRCer Van Townsend The running world lost one of its bright lights this week with the death of Van Townsend.
*MB: RIP Van Townsend: Share Your Respects Here