Upcoming US Track / XC Action *ATI Live Sat. 4:30-6:30PM ET On NBC
More From The Weekend: Paula Runs 10K
Yulia Zaripova Can Kiss That Medal Goodbye
Olympic Steeplechase Champion Yulia Zaripova Facing Doping Ban And Potential Loss Of Titles From 2009 Through 2013 An IAAF spokesman said "a decision is expected soon." Meanwhile, Zaripova "voluntarily withdrew" from competition in July 2013, but claimed publicly that she had an injury before Moscow 2013 and was taking a break to have a baby.
Interesting Reads
LRC Haile G's Classic Video Call Of Epic Women's Finish In Dubai: "Yes, yes, yes, yes. Go, go go, go, go. … Win for Ethiopia!!!! Wonderful!! Thank you!" The Great One may have a future in broadcasting. Plus HD video from men's race.
Haile Gebrselassie Says Paul Tergat Was A "Perfect Athlete" And He Only Didn't Win Gold Because He Wasn't "Lucky"
*Kid Mistakes Haile For Shoe Store Employee – Asks If They Have Size 6 Trainers
*

MB:

 Class act – Haile G: "Paul (Tergat) was a perfect athlete. … Both of us should have won the gold in Sydney."
Pablo Solares, Who Ran 3:56 Last Week, Isn't A Full-Time Runner – He Just Started A Full-Time Job With Merrill Lynch And Also Is A Professional Painter Frustrated with injuries, he started to move on last year but wanted to put a 2016 World Indoor qualifier before his job started at Merrill Lynch. He's got commissions to do two murals for Oregon State University. "It's good to stay busy."
2012 LJ Champ Greg Rutherford Carries Injured Deer Two Miles To Get Help He found the deer while walking his dogs.
A Look At Why The Men's High Jump Might Currently Be The Greatest Event In Track Some are calling it "The Greatest Show on Earth."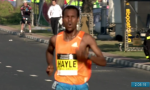 Unbelievable! LRC Some Guy You've We've Never Heard Of (Hayle Lemi) Wins Sport's Richest Prize Of $200,000 As Bekele Drops Out This doesn't happen in any other sport. A total unknown (Hayle Lemi), who previously had one international race to his name and had not broken 2:10, took home the sports richest prize ($200,000) at the Standard Chartered Dubai Marathon as Kenenisa Bekele dropped out.
MB: Official 2015 Dubai Marathon Live Discussion Thread
Must Read: Coach Canova Talks To Alberto Stretti About Bekele's Buildup & Future In The Marathon – "His engine is still the most powerful in the World." Canova, who also reveals he coached the race winner, is still VERY bullish on Bekele's future. 
*Discuss On MB

Pre-Race: Kenenisa Bekele Talks At Length With Sabrina Yohannes About How He's Learning To Be A Marathoner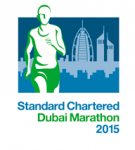 Full Coverage, Including More Pre-Race News, In Our 2015 Dubai Marathon Special Section
Standard Chartered Dubai Women *Results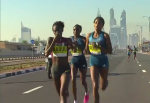 LRC Aselefech Mergia Edges Gladys Cherono In An Epic Stretch Run To Win A Cool $200,000 Ethiopia's Aselefech Mergia is back. The Dubai course record holder prevailed by :01 in an epic final straight battle over World half marathon champ Gladys Cherono to take home $200,000 in the deepest women's marathon ever (top 10), bumping Desi Linden from the fastest 10th-place finisher ever.
Olympic News / The 1st Amendment Doesn't Apply
Boston Mayor Has Signed A Formal Agreement With The USOC That Bans City Employees From Criticizing Boston's Bid For 2024 Games The "joinder agreement" forbids the city of Boston and its employees from making any written or oral statements that "reflect unfavorably upon, denigrate or disparage, or are detrimental to the reputation" of the International Olympic Committee, the USOC, or the Olympic Games.
Learn Something About The 1964 Olympics: 50 Years Ago, Jim Alder Was Left At Home As Alternate For Tokyo Olympics; He Went Out And Ran Nearly 95 Laps On Track To Blow Off Steam And Set 2-Hour WR That Still Stands *Discuss On MB
LetsRun.com's 2014 Awards – We Need Your Vote
LRC Meb Or Galen? Vote For LetsRun.com's 2014 Award It's time to vote. Vote and tell us who are the male and female runners of the year for the World, US, and NCAA. Plus vote for the "best record-breaking performance," the "race of the year," the "moment of the year" and "unusual moment of the year."
We Won't Miss Him
Russian Athletics Head Coach Valentin Maslakov Resigns After Doping Infringements The 70-year-old had been head coach since 2007.
Random US News
News From Kenya
GB Women: Everything You Didn't Want To Know About Women's Periods
LRC Three Thoughts On 2015 Boston Elite Field: Who Has A Better Shot At Victory – Meb Or Shalane? How Does It Compare To London? Could We Have A "Wild Card" Winner? 10 sub-2:07 guys and six sub-2:22 women will battle it out for glory. Which American has the easier path to victory? Meb or Shalane?
*Quotes From Wilson Chebet, Patrick Makau And Joyce Chepkirui
*Lusapho April Hoping To Become The First South African To Win The Boston Marathon The 2:08:32 man was a disappointing 15th last year.
*Press Release: John Hancock Announces 2015 Elite Field
*RRW: Meb Keflezighi To Face Patrick Makau, Lelisa Desisa At 2015 Boston Marathon
*MB: 2015 Boston international field announced – Meb will have his hands full with 5 sub 2:05, 10 sub 2:07 guys!!!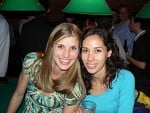 Steve and Sara Slattery are hosting the party and want runners, non-runners, and LRCers to be there.
Want a Better Running Shoe?
Beta Better Running Shoe Site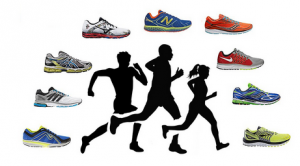 It's Time to Change How We Find Running Shoes