Ritz, Meb, Desi And Shalane Are Racing The 2015 Boston Marathon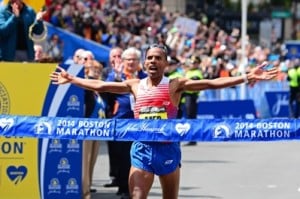 LRC Four Thoughts On The 2015 Boston Marathon U.S. Elite Fields Today, the BAA released the names of the leading Americans for its 2015 race and we break it down for you. Ritz will race Boston for the first time in his career.
*MB: Boston Marathon U.S. Elites Announced.
*RRW: Meb Keflezighi, Shalane Flanagan Lead U.S. Elite Entries For 2015 Boston Marathon
*John Hancock Press Release
Archives: Experience Again The Joy Of The 2014 Boston Marathon:
*2014 Boston Marathon Pro Photo Gallery
*American Strong: The Untold Story Of American Teamwork And How Ryan Hall Helped Meb Keflezighi Win Boston
*The American Drought Is Over: Meb Keflezighi Wins The 2014 Boston Marathon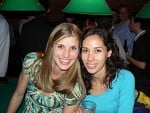 Steve and Sara Slattery are hosting the party and want runners, non-runners, and LRCers to be there.
The Olympics: USOC Will Choose City On Thursday
NY Times: Boston Marathon Bombing Trial Begins Monday A former federal prosecutor in Boston said, "The only interesting question in this trial is whether the most odious defendant who committed the most odious crime will get the death penalty. Nothing else will be seriously in dispute."
New Year's Eve / Day Results
Crazy But Fun On New Year's Day
Road Action
News From Kenya
Dathan Ritzenhein Wins Campaccio XC 10k In Italy Ritz beat Italians Andrea Lalli (2012 Euro XC Champ) and Danielle Meucci (27:32) and told Mlive.com "It's nice to get back into the winner's circle."
*Video Interview With Ritz After The Race *Mlive.com Article
*Message Board Thread
Winter Can Be A Dangerous Time For Runners
Latest 2015 Results: Moses Mosop Is Back
Tuesday's Distance Updates
Distance Action: Ritz Returns To The Trails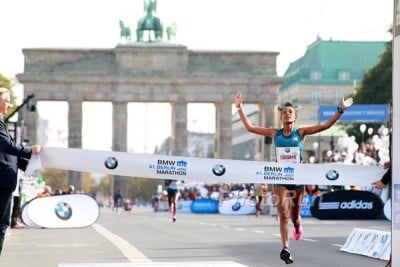 Day 5: WMarathon LRC Tirfi Tsegaye And Shalane Flanagan Are Our World And US #1s Tirfi Tsegaye won two majors and is world #1 in a year marred by doper Rita Jeptoo.
MMarathon LRC Wilson Kipsang And Meb Keflezighi Had Years To Remember With wins in London and NY, there was no doubting where Wilson Kipsang should rank, but what about Kenenisa Bekele, world record holder Dennis Kimetto and others?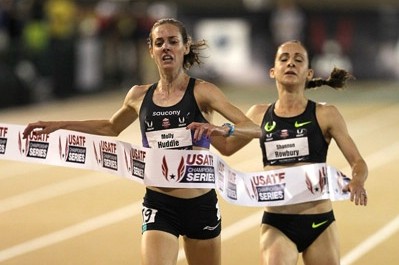 Day 4: W 3k/5k: LRC Genzebe Dibaba And Molly Huddle Rule Supreme A world indoor record for Dibaba and an American record for Huddle helped them nab the #1 spots in our rankings.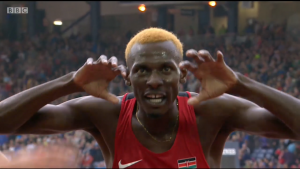 M5k: LRC Caleb Ndiku Is World #1, Galen Rupp World #4 No one was close to Caleb Ndiku in 2014 but Galen Rupp had a great year at 5,000, where he is now a player on the world scene for the first time. It was a very strong year for Americans at 5,000 as a 13:02 guy is only 5th in the US.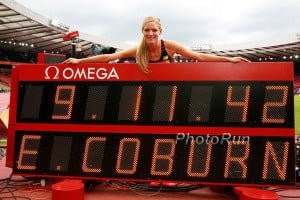 Day 3: WSteeple: LRC Emma Coburn Is World #2, Hiwot Ayalew Is #1 Emma Coburn was great all year long but not nearly as good as Ayalew.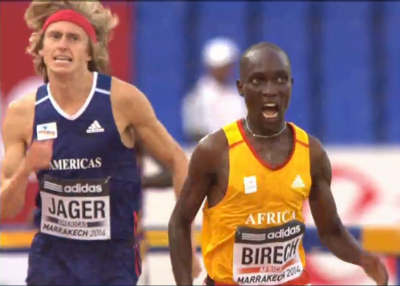 MSteeple: LRC Jairus Birech Is World #1, Evan Jager World #3 Jairus Birech reigned supreme this year, winning six of the seven DL events to go with a gold medal at the African Champs. Evan Jager was the clear U.S. #1. Canadian Matt Hughes sneaks into the top 10 as well.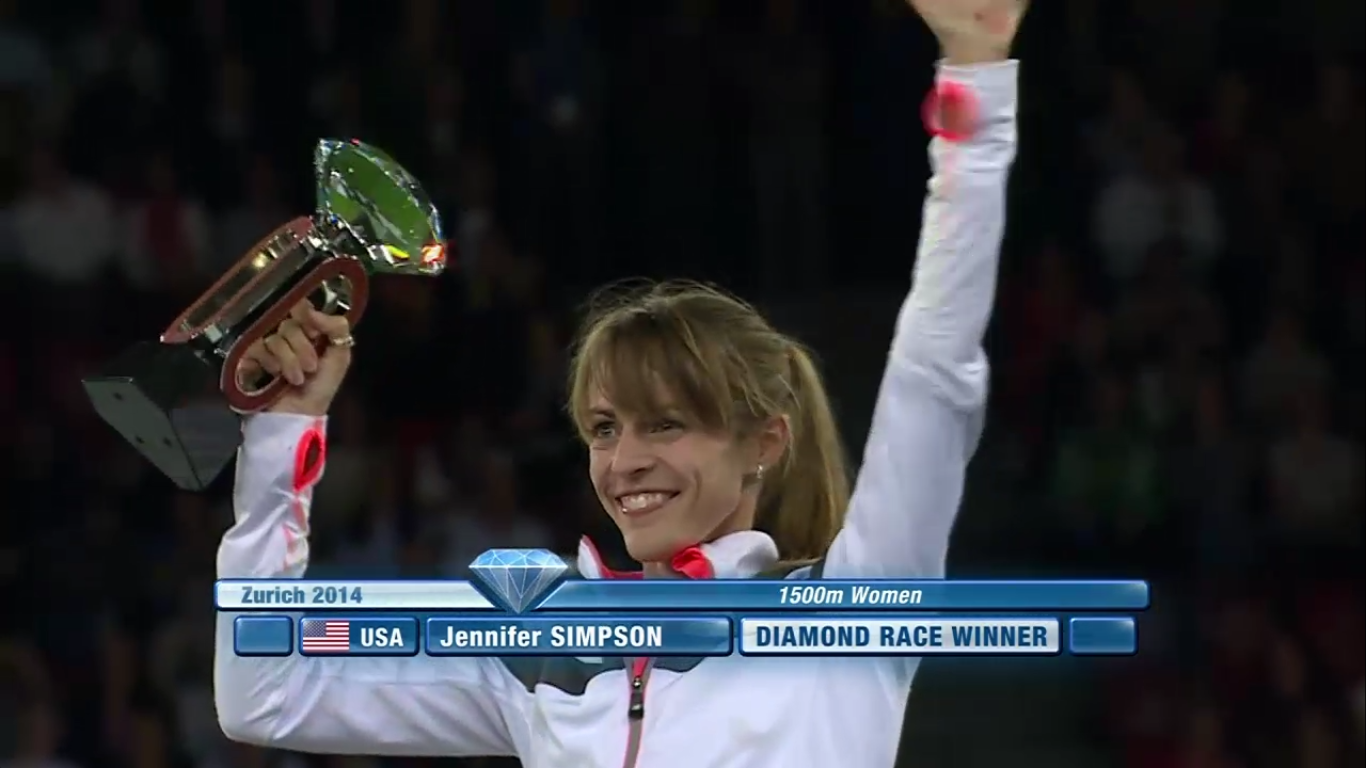 Day 2: W1,500: LRC American Jenny Simpson Is On Top Of The World At #1 Simpson has been world champion and DL champion before, but now for the first time she can rightfully claim the title of of World #1. Shannon Rowbury also cracks the world top 10.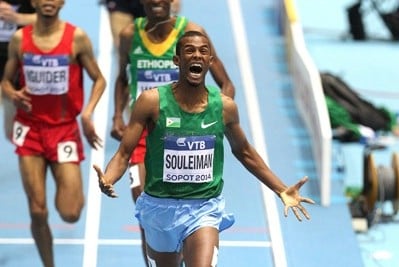 M1,500 LRC Ayanleh Souleiman Is The Best In A Historically Good Year, Leo The Lion Roars In The US It was an amazing year in the 1,500 – so amazing that Seb Coe's 1979 WR of 3:32.03 would have put him as the 17th fastest man in 2014. No one was faster than Silas Kiplagat but in our minds no one was better than Ayanleh Souleiman. Thanks to HOKA One One and John Hayes, a resurgent Leo Manzano claims US #1.
Day 1: W800: LRC Eunice Sum Is World #1, America's Ajee Wilson Is World #2 20-year-old American Ajee Wilson ran the fastest time in the world and had a great year but Eunice Sum's season was just a little more special. It's a great event for TEAM USA as three Americans made our global top 10.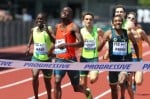 M800 LRC Nijel Amos And Duane Solomon Get The #1 Rankings The men's 800 is one of the most exciting races in all of track and field. Tons of superstars and lots of diversity as men from seven different countries nabbed spots in our global top 10. Where is David Rudisha?
Want a Better Running Shoe?
Beta Better Running Shoe Site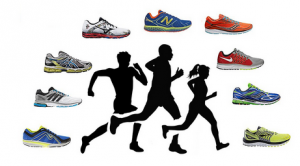 It's Time to Change How We Find Running Shoes