Over the final five days of the year, we'll be breaking down the best in the world in the 800, 1,500, steeple, 5,000 and marathon.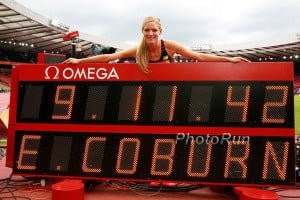 Day 3: Women's Steeple: LRC Emma Coburn Is World #2, Hiwot Ayalew Is #1 Emma Coburn was great all year long but not nearly as good as Ayalew.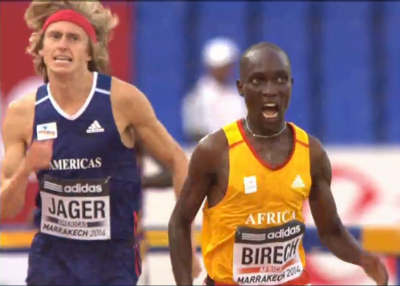 Men's Steeple: LRC Jairus Birech Is World #1, Evan Jager World #3 Jairus Birech reigned supreme this year, winning six of the seven DL events to go with a gold medal at the African Champs. Evan Jager was the clear U.S. #1. Canadian Matt Hughes sneaks into the top 10 as well.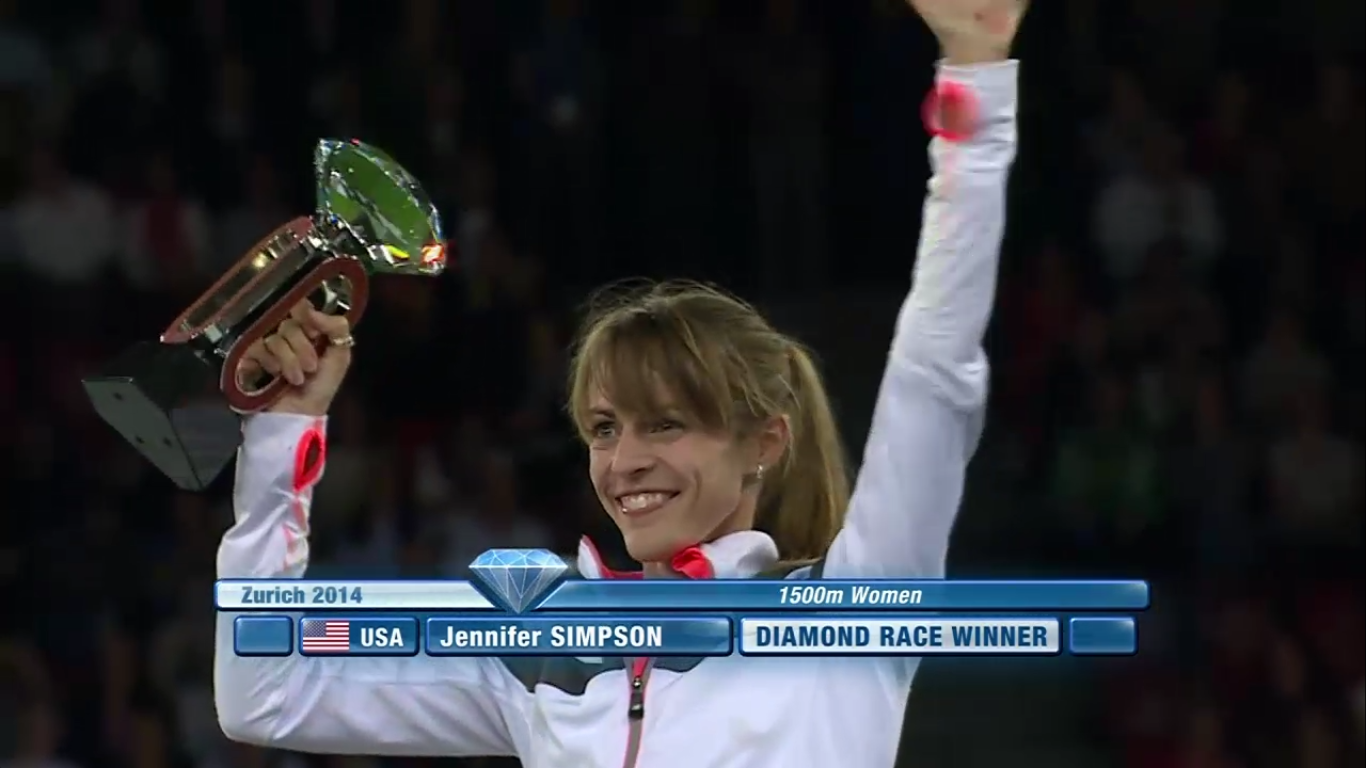 Day 2: Women's 1,500: LRC American Jenny Simpson Is On Top Of The World At #1 Simpson has been world champion and DL champion before, but now for the first time she can rightfully claim the title of of World #1. Shannon Rowbury also cracks the world top 10.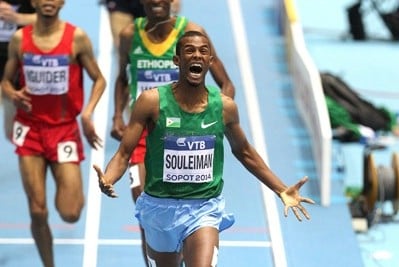 Men's 1,500 LRC Ayanleh Souleiman Is The Best In A Historically Good Year, Leo The Lion Roars In The US It was an amazing year in the 1,500 – so amazing that Seb Coe's 1979 WR of 3:32.03 would have put him as the 17th fastest man in 2014. No one was faster than Silas Kiplagat but in our minds no one was better than Ayanleh Souleiman. Thanks to HOKA One One and John Hayes, a resurgent Leo Manzano claims US #1.
Day 1: Women's 800: LRC Eunice Sum Is World #1, America's Ajee Wilson Is World #2 20-year-old American Ajee Wilson ran the fastest time in the world and had a great year but Eunice Sum's season was just a little more special. It's a great event for TEAM USA as three Americans made our global top 10.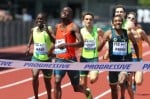 Men's 800 LRC Nijel Amos And Duane Solomon Get The #1 Rankings The men's 800 is one of the most exciting races in all of track and field. Tons of superstars and lots of diversity as men from seven different countries nabbed spots in our global top 10. Where is David Rudisha?
Don't Worry, Fans, The Action Will Be Hot Very Soon
Unbroken Came Out In Theaters Yesterday *Discuss
Some Random MB Threads On A Slow News Day
Track And Field Legends In The News
Distance News
16 More Kenyan Doping Cases To Come? AK Head Isaiah Kiplagat Says 16 More Unnamed Athletes Were Caught Doping Apparently they haven't been made public because AK is still trying to track them down to notify them first. (Editor's Note: We haven't seen this story reported anywhere else.)
Kenya's Victor Chumo Surprise Winner At Famous Corrida Pedestre International de Houilles 10K In France He won in 28:04 over a field that included Eritrea's 2012 World Jr. 5,000 champ Abrar Osman and Frankfurt Marathon champ Mark Kiptoo. Kenya's Peris Jepchichir won the women's race in 31:34 over World Jr. steeple champ Ruth Chebet.
Good Read: Union Tribune Names Meb Keflezighi San Diego Sportsman Of The Year Meb talks about his start in the sport, what he'd be doing if he wasn't a pro runner, his childhood in war-torn Eritrea and how he was motivated to get 4th at the 2012 Olympic in case someone ahead of him failed a drug test.
Two Time World Champ Edna Kiplagat Set To Win $500,000 World Marathon Majors Prize After Rita Jeptoo's EPO Positive This will be the second time Kiplagat won the title due to a drug ban as last time it was Russian Liliya Shobukhova.
Cloud 259 Podcast With 2:38 17-Year-Old Marathoner Alana Hadley And Her Father/Coach Mark Hadley talks about her next marathon, which will be a smaller race in Jacksonville, FL in February. She also discusses the future and says even if she joined a training group, she doesn't plan on ever being coached by anyone but her dad.
Very Random Q&A With Emma Coburn According to her, if the steeplechase was a crayon it'd be "neon green."
"Unbroken" A "Christmas Box Office Smash" Despite Mixed Reviews From Critics The film took $15,600 million in its Christmas day debut, which was way more than the $9 million projected.
Jamaica's Stars Give Back
Good Profile: World Jr. 100 Champ Dina Asher-Smith Turned Down Harvard And Florida State So She Could Pay $14,000 A Year To Go To King's College In The UK She's a very serious student.
Unbroken Opens Today
"Unbroken" Stirs Resentment In Japan Let them be pissed: "According to the U.S. Defense Department, nearly 40% of Americans taken prisoner by the Japanese during World War II died in captivity."
Three
Interesting

Distance Reads
Dawn-To-Dusk Race Run In Alaska On Winter Solstice Runners ran as far as they could with the only 3 hours, 41 minutes and 30 seconds of daylight they had. Dallas Critchfield covered the most ground with 25.5 miles, while Hillary Zelton was the top woman with 18.6 miles. Temperature during the race was -9 degrees.
Video: Runner Races DC Metro She exited at one stop and ran to the next, trying to make it in time to board the next train. Watch the video to see if she made it.
The Next Dibaba? The Next Huddle?
Previous End-Of-Year Stuff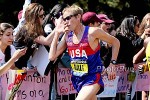 Ryan Hall will look to get his career back on a positive trajectory at the 2015 ASICS LA Marathon. The move is a smart one to us financially and competitively. We have no idea why it would be announced this week when no one is paying attention to anything.
Discuss On The Boards: BREAKING: Ryan Hall to run LA marathon
Don't They Know It's Christmas? Doping And Kenyan Controversy
Weekend International Results
UK News: Seb Coe For Mayor?
Want a Better Running Shoe?
Beta Better Running Shoe Site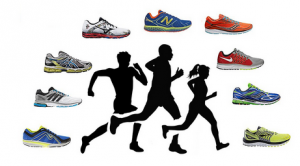 It's Time to Change How We Find Running Shoes