Another Day, Another Drug Sentence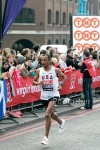 LRC 6 Thoughts: Mo Trafeh, Liar And Drug Cheat, Gets 4-Year Ban: Who Else Was Doping In Flagstaff? The 8-time USA road champion officially got a 4-year ban from the sport and the arbiter's report showed he lied to LetsRun.com. We've read over the report and have our key thoughts.
On The Boards: Mo Trafeh's Suspension and Who Else Was Doping in Flagstaff
*Moses Kiptanui Feels Vindicated By Rash Of Doping Positives In Kenya "When I raised the red flag a few years ago, officials condemned me."
*Boit, Keflezighi, Landry Named USATF Champions After Mo Trafeh Is Banned
Day Before: LRC USA Olympic Coach Jon Drummond Gets Banned: 4 Big Thoughts, Including Was Tyson Gay On HGH Prior To The Summer Of 2012? We carefully read the 24-page decision in the Jon Drummond case and conclude this story is far from over as the report includes a bombshell on page 5 – Tyson Gay had a bottle labeled HGH which someone had given him before even met Dr. Gibson or moved to Dallas to work with Drummond in May in 2012. Then why did Gay's suspension only begin in July?
*MB: A bombshell in the Jon Drummond decision? Report says Tyson Gay had a bottle labelled HGH in May of 2012
Sprint Stuff: Don't Touch Usain Bolt's 200
The Heisman Of Track And Field
University Of Oregon's Laura Roesler And Texas A&M 400 Runner Deon Lendore Win 2014 Bowerman Award This is track's version of the Heisman.
*Video Replay Of Awards Presentation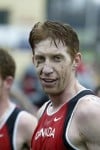 What are the Olympic chances of Grant Fisher and Anna Rohrer? How will Kenenisa Bekele do in his marathon in Dubai next month. Plus Club Nats XC, European XC, Kevin Sullivan moving to the marathon, Stephanie Hightower making the wrong news off the track, and LRC on the BBC.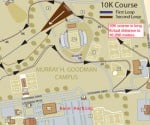 The race results say 10K, the course map says 10,200m, but what was it really? Employee 1.1 tells you what he found out and argues why course accuracy is important, even in XC.
*MB: Club cross: was the course actually long?
Olympic News: US Officially Decides To Bid For 2024 Games
Administrative News
XC News
Duck, Duck, Mo
MB: January 10th Edinburgh XC Meet Is Stacked with Birech, Kiplagat, Kiprop, Lagat, Longosiwa, Soi And More, But Mo Farah Won't Be Racing Them (He'll Be In The Easier Non-International Race)
World Jr. Champs Joshua Cheptegei And Bahrain's Ruth Jebet, Garrett Heath, Mo Ahmed, Andrea Lalli And Daniele Meucci Are All Running 58th Campaccio International Cross-Country On January 6th
Albert Rop And Kenya's Faith Kipyegon Get Top Billing At Sunday's Lotto Cross Cup Meeting In Brussels World Jr. 10k silver medalist Elvis Cheboi is also racing.
Distance News
Good Read: Athletics Weekly Talks To 800 Runner Andrew Osagie, Who Is Going For Three UK Indoor Records This Season In The 600, 800 And 1,000 Article includes funny anecdote about how Osagie's coach Craig Winrow only started coaching him in college because he had no one else to coach.
Interesting: Outside Magazine Article On Oiselle Founder Sally Bergesen's "Crusade To Change The Running Industry" Bergensen contrasts Oiselle's athlete contracts with other companies like Nike. While traditional contracts are 20-plus pages long, Oiselle's are actually only one page.
Cometitor.com Q&A With Kim Conley Conley is racing the US Half Marathon Championships in January and says she's training to be in around 70-minute shape.
SpikesMag Talks To Exercise Physiologist Dr. Laura Garvican-Lewis About The Australian Institute Of Sport's "Altitude House" Athletes there do "high-low" training, living at 9,800ft, but training at sea level.
Kate Avery "Amazed" By Silver Medal At Euro XC Champs She thought she could get top 10, but ended up almost winning.
Mary Cain, Matthew Centrowitz, Brenda Martinez And Jenn Suhr Added To Fields For New Balance Indoor Grand Prix On February 7th Martinez will run a leg on the New Balance team that will try to break the DMR world record.
Bring Back The Mile's Top 10 Mile Moments From 2014 A chronological list of the biggest mile news from the year.
Doping Updates: Wilson Kipsang Missed A Test, Dick Pound Takes On Russia
EPO Marathoners In The News
Distance News: Get Excited For Some Great Racing Next Month
Jan 10: Garrett Heath Will Return To Defend His Title At The Great Edinburgh XC Meet Heath was the surprise winner last year, beating Kenenisa Bekele and Asbel Kiprop. This year Kiprop is back and is joined by Mo Farah, World XC champ Japhet Korir, Silas Kiplagat and, in his first race as a master, Bernard Lagat.
Jan 31: Record-Breaking Fields Set For Armory Track Invy; World Record Will Likely Go Down In DMR World Challenge Race Field has teams from USA, Kenya, Ireland, NJ-NYTC, Wisconsin, Villanova, Duke, Columbia and the University of Mississippi. Open athletes competing at the meet include Galen Rupp, Mary Cain, Ajee Wilson and Jordan Hasay.
Extensive Gary Cohen Interview With Charyl Bridges, Shalane Flanagan's Mom In 1971 Bridges set the marathon WR at 2:49:40 and she also represented the US at 5 World Cross-Country Championships finishing 4th in 1969.
Video: Alberto Salazar Talks To High School Coaches About Running Form Salazar also answers a question about cross training, saying none of his athletes do it; they all just run on underwater treadmills or the Alter-G.
Olympic Stuff: 2016 Track Schedule Released
'Thon #3 For Bekele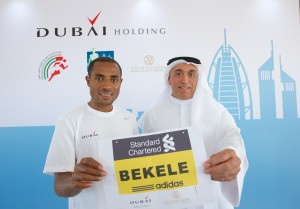 Kenenisa Bekele's Third Marathon Will Be In Dubai On January 23rd; Now Being Coached By Renato Canova Bekele said that he learned a lot from his disappointing race in Chicago and that things have gone well since then. Canova has taken over his training and is with him in Ethiopia.
*MB: RENATO CANOVA is Bekele's new coach!
*Bekele On The Possibility Of The Sub-2-Hour Marathon "I don't think human beings can do that, but maybe a new generation in the future … maybe in 10 years."