Intersex – A Big Issue Facing Women's Sports – Guest Column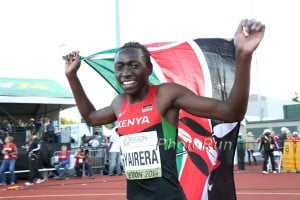 LRC A Brief History Of Intersex Athletes In Sport Caster Semenya was a big story in 2011. Dutee Chand is a big story this year, and maybe Margaret Wambui? Some people are under the misconception that these are isolated incidents. They are not. A guest column on the intersex issue facing women's sports, by a former 2:23 men's marathoner who is now a multi-time national champ as a woman.
Philly Half & Providence 5k Are This Weekend *Full 5k Field *Free 5k Streaming (Live 11:15am ET Sunday)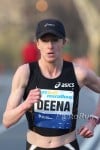 Philly: LRC Rock 'n' Roll Philadelphia Half Marathon Preview: Bedan Karoki vs. Dejen Gebremeskel, the Return of Kara Goucher, and a World Record Attempt for Deena Kastor The men's field is still strong even after Geoffrey Mutai, Stanley Biwottand Dathan Ritzenhein withdrew. Goucher is running this race in preparation for NYC but probably won't be a factor. The real question for American fans may be, 'Will Deena Kastorbe the top American and will she get the master WR?' Pus, Bernard Lagat goes for the American 5k road record on Saturday morning. *Discuss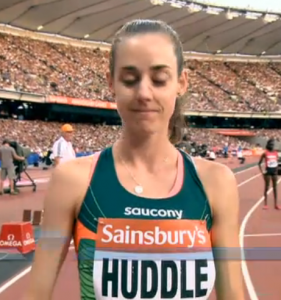 Providence: 2014 USA 5k
National Champs Are Sunday – Eight Story Lines To Follow Molly Huddle will be in Providence trying to defend her crowns, but it won't be easy as the NOP is showing up with Mary Cain and Jordan Hasay (and Centro). Emily Infeld will be there as well. Watch it live at 11:15 am ET for free.
Be An Expert / Let Your Voice Be Heard – National Top 10 And Conference Voting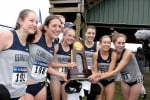 LRC It's Time To Vote: NCAA XC Fans Super Polls Are Back The pro track season is over and that means it's time to turn your attention to NCAA XC. Our LRC Fans Super Polls are back where you tell us the top 10 teams in the country and the top teams in each conference.
Week That Was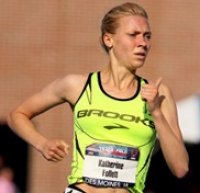 LRC New York Vs. Chicago, Your Worst Race Ever, Eugene 2018, $$$, PEDs In The Military, And Talent Does Not Go Away The Continental Cup brought to an end the 2014 track season and that means we turn our attention to marathoning – Chicago and New York.  Plus a defense of Katie Mackey and Andrew Bumbalough, a look at $$$ – prize money & appearance fees –  Kevin Durant vs. the IAAF and USATF, and Eugene 2019 2018?
US Distance News: Ryan Hall Now Coached By Jack Daniels
HSers Are So Fast Now – Sub-9 Guys Are Going DIII
LRC Q&A With Jack And Tim McGowan – The Sub-9 Twins Who Have Gone The DIII Route To Roger Williams University Someone stop the insanity. HS running is now so fast that sub-9 guys are going the DIII route. Meet identical twins Jack and Tim McGowan. *Discuss on the MB: Two sub-9 HSers go to the same college….. And it's DIII…..

*NBC Nightly Did Feature On Their 4:07 Teammate With Autism, Mike Brannigan Together the three went sub-9 for two miles in the same race.
US Marathon News: Shalane Completely Focused On 2:19:36
News From Africa
Calen Ndiku Says Mo Farah Won't Be Able To Avoid Him Forever – "The forest has a new king now."


*

MB: 

Caleb Ndiku: "I always remember that winning is not everything, but wanting to win is what matters."
World Half Marathon Champ Geoffrey Kipsang Is Focused On Winning Berlin, Not WR "My aim will be simply to win the Berlin marathon; the rest will follow."
Recovered From Childbirth, 3-Time World Champ Vivian Cheruiyot Targets November Return To XC Cheruiyot will first compete in XC and then is planning on focusing on the 5,000, where she is a 2-time world champ (2009, 2011). Her baby boy, Allan, turns one next month.
Article Says 1992 Olympic Steeple Champ Matthew Birir Is Racing Again This Weekend If true, the 42-year-old, who hasn't raced since 2006, will race Geoffrey Mutai and Wesley Korir at 13.1.
Wilson Kipketer And Olympic Champs Hicham El G, Brahim Boutayeb And Khalid Skah Get Hero's Welcome In Small Moroccan Village They went there for an IAAF Athletics for a Better World event.
*On 40th Birthday, El Guerrouj Shows Up Late To Event, But Wows Crowd With Midas Touch In Inspiring Future Generation He stopped to get tea in another village and got lost on his way to the event.
South African High Performance Center Celebrates Exploits Of Cornel Fredericks And Godfrey Mokoena Fredericks won CGs, Africans and the Continental Cup in the 400H, whereas Mokoena won the Diamond League long jump title and set a national record in the triple.
Want a Better Running Shoe?
Beta Better Running Shoe Site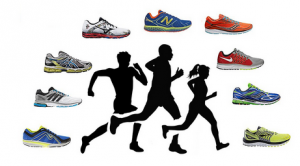 It's Time to Change How We Find Running Shoes