More: Nick Willis Disappointed With His 1,500 Bronze, Saying He Raced Poorly Tactically

 

Willis apologized to South Africa's Johan Cronje, who was 4th by .05-seconds, saying, "He deserved that far more than I did … he ran a better more cagey and brave race."
Kenya's Julius Yego Defies Injury To Win Historic Javelin Gold In Glasgow

 

Yego, who says, "

I gave up running to take up javelin because I was so slow," became the first Kenyan to win a non-running CG title, competing through a groin injury he picked up in his warm-up.

Bolt: "Even though I was cold, the reception has been warm."

 

Bolt spent a lot of time on his victory lap, saying, "I want to say that this new thing about selfies, they are really making these laps of honour really, really long."

England Takes 4 X 400 Gold In "Nail-Biting" Finish Over The Bahamas

 

England got the baton in 2nd, but came back to win by .05.

UK Independent: Phillips Idowu shows no sign of returning to his best The former world champ was only 5th in the TJ, won by SA's Khotso Mokoena.
Capital FM: Mighty Kenyans Finish With Golden Hat Trick Mercy Cherono

 refers to Jo Pavey as "the England lady."

LRC What A Finish: Cam Levins Just Misses Commonwealth Games 10k Gold As Moses Kipsiro Repeats Cam Levins ran like a champion but had to settle for bronze in a blanket three-way finish in Glasgow.
*Race Video With Great Three-Way Finish
*On The Boards: Levins Great Run in Glasgow
IAAF Full Friday Report: Eunice Sum Takes Gold In The Women's 800 As Kenya Sweeps The Men's Steeple Sum won in 2:00.31 as Jonathan Ndiku won in 8:10. Ronald Kwemoi and Nick Willis had each won their 1,500 heats (3:39 and 3:40).
The Russians Get Busted Again
MB: Wow: IAAF Bans Ekaterina Kostetskaya – Steve Hooker's Wife And 1:56 Russian Who Went To HS In Arkansas – For Doping Yes, it's true. Even good looking people dope.
*Yet Another Russian Racewalker Is Banned For Doping This time it's European champ Stanislav Emelyanov.
A Crazy Day Off The Track At The Commonwealth Games
Previous Commonwealth Games News
LRC Video Of Tuesday's Track Finals At Commonwealth Games: videos fixed A tremendous finish in the women's 10,000m, plus the women's 1,500m, men's 110m hurdles, and women's 400m.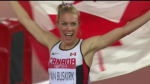 LRC Women's 1,500: Faith Kipyegon Claims Gold As Hellen Obiri Struggles, Weightman Nabs Silver, van Buskirk Bronze Obiri looked like the best 1,500 runner on the planet earlier this year but Glasgow has not been kind to her – she was 8th in the DL meet there on July 11 and was just sixth in today's Commonwealth Games final. England's Laura Weightman took silver while former Duke runner Kate van Buskirk claimed the bronze for Canada.
The Men's 800 Is Special!! LRC Commonwealth Games Men's 800 Preview: David Rudisha Vs. Nijel Amos In A Championship Race Set your DVR for 2:50 pm ET Thursday.
*Rudisha: "I just want Kenyans to pray for me and promise not to disappoint them as I do my best and leave the rest to God."
US Stars In The News
News From Europe
US Results: TD Beach To Beacon 10K: Results *Photos; Liberty Mile: *Results
North Carolina: Video And Results From Sir Walter Miler: Ford Palmer Finally Breaks 4, Winning In 3:57.61 Over Donnie Cowart (3:58.43) Heidi Gregson won the women's race in 4:34.
Liberty Mile *Results

Jordan McNamara Edges Leo Manzano By .01, Gabriele Grunewald Wins McNamara runs 4:03 to beat Leo Manzano by less than a second with Trevor Dunbar 3rd. Gabriele Grunewald wins the women's race in 4:32 over Heather Kampf and Sarah Brown (both 4:33).
August 17: Two-Time Falmouth Road Race Champion Micah Kogo Back To Defend His Title Against Stephen Sambu, Meb Keflezighi And Emmanuel Bett Also in the field are Chris Solinsky and Abdi Abdirahman. The women are led by Molly Huddle who faces Mary Wacera, Gemma Steel, Betsy Saina, Jordan Hasay and more. *Full Elite Fields
There Was A Ton Of Drama At The 2014 Commonwealth Games
Previous CG News: Rudisha Dethroned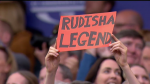 LRC Nijel Amos Dethrones King David In CW Games 800m Final Nijel Amos was 5 meters behind David Rudisha, with no momentum with less than 100m to go, and he blew him away.
*Guardian: David Rudisha stays humble after Nijel Amos storms to 800m gold Amos: "I panicked a little bit in the last 100m because I checked the screen and I thought: 'Shit, I'm in a box.' … I was lucky because my training partner Andre, someone who really cares about me, let me out."
*MB: Down goes Rudisha: Nijel Amos kicks past Rudisha to win Commonwealth Gold in 1:45.18
*Pre-Race MB: Brandon McBride's big hit!
Previous Commonwealth Games News
US Road News: Meb Will Do NYC
Track Talk Live Is Back!!!
Podcast: LRC A Conversation With Nick Willis – Recorded Live On Thursday The Olympic silver medalist took a break from the Commonwealth Games in Glasgow, Scotland to talk about training for the 5k, whom he views as the best 1,500 runner on the planet, the difference between attitude and ability, the war on doping and how special it was to run 3:29 for 1,500. Are you a Willis fan? Be sure to get to the Michigan Track Classic on Aug 10th in Saline, MI.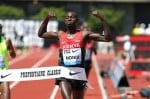 We give you the lowdown on the track and field world during the last week.
US News: RIP Torrin Lawrence
Want a Better Running Shoe?
Beta Better Running Shoe Site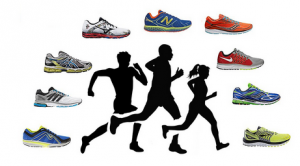 It's Time to Change How We Find Running Shoes