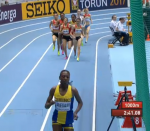 Abeba Aregawi went out and crushed the field. There have now been 3 2 DQs after the race. Moving Canada's Nicole Sifuentes to bronze and Treniere Moser to 4th. 5th. (3rd DQ reversed on appeal). On the boards: Womens 1500m – 3 DQs – Sifuentes Bronze?
LRC An Insider's Account Of Day 1 Of 2014 World Indoors: 10 Behind-The-Scenes/Interesting Stories From Day 1 We tell you what happened deep in the bowels of the Ergo Aren, where we were embedded deeply for 14 hours on Day 1. The action off the track was pretty amazing. We had our gossipy ears on full volume and heard it all –  discussion of Abebe Aregawi's sham marriage, talk of Nick Symmonds finding a Polish Paris Hilton and talk of Nick Willis' tweet about Galen Rupp. Along the way, we fought off jet lag by eating Polish lard and causing a justified temper tantrum by a teen phenom.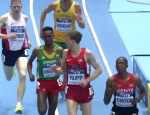 LRC M3k: What A Final We're Going To Have! The Stars, Including Americans Lagat And Rupp, Advance (updated with video interviews) All the favorites advanced, but the 3,000 qualifying was very interesting. Caleb Ndiku wore a winter cap, Dejen Gebremeskel went from 2nd to last to 2nd, Galen Rupp ran composed, and Bernard Lagat did what you expected. Recap and a look ahead to the final.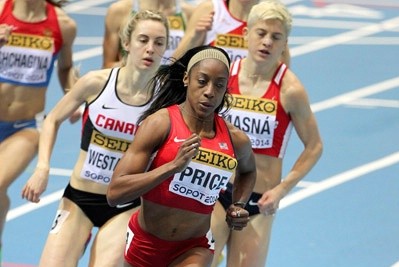 LRC W800 Drama Packed: Ajee Wilson, The World's Fastest In 2014, Bombs Out, Chanelle Price Dreams Of Gold, Muir In Tears, Iceland Teen Phenom DQed It was an intense day in the women's 800m qualifying. #1 seed American Ajee' Wilson was a total non-factor, #3 seed Laura Muir got bumped around and was in tears after, Chanelle Price made the final and dreams of gold, and a Swiss runner you've never heard of stormed into the final. Recap, results and post-race video.
*MB: Why does Chanelle Price take her turns so wide?
*MB: Ajee Wilson Goes Out – What Happened?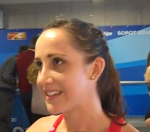 LRC Women's 3,000: A Pointless First Round Leaves Us Exactly Where We Were 24 Hours Ago The women's 3,000m heats were a waste of time as only 3 runners were eliminated, but Gabriele Grunewald and Shannon Rowbury made the final and we talked to them and got some insights for the final. *Genzebe Dibaba And Gabriele Grunewald Get 3k Publicity By IAAF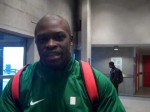 LRC Men's Shot: 20-Year-Old Stephen Mozia Fails To Advance To Final, But Turns Heads With A Long Foul
Pre-Meet Photos (Click For Gallery)
It's Official – The Whole Point Of Competition Has Been Forgotten By Governing Bodies Across The Globe
A Busy Monday For The Nike Oregon Project
LRC Mary Cain Pulls Out Of 2014 World Indoors – Worried About "Discomfort" In Her Lower Calf Cain was a near-lock for a medal. Now America's #1 medal prospect without a doubt is fellow teen phenom Ajee' Wilson, who is ranked #1. Update: Ken Goe Of Oregonian: "If this were the Olympics, she probably would run." – Alberto Salazar MB: Mary Cain injured, pulling out of World Indoors. Heather Kampf goes as alternate!!!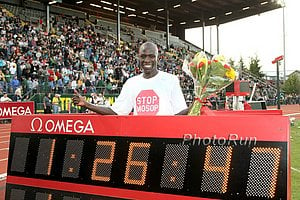 Dathan Ritzenhein Pulls Out Of 2014 Boston Marathon With Groin Injury – Moses Mosop Out As Well – Ryan Hall And Abdi Are In We had kind of wondered if Ryan Hall would start training for his next marathon and only tell people he was doing it when things had been going well. That seems to be the case. *Ritzenhein Says He's Training Now But A Sports Hernia From Work In The Weight Room Put Him Too Far Behind *Statement On Moses Mosop's Withdrawal From 2014 Boston Marathon Mosop has a right knee injury and hopes to be in sub-2:06 shape 4 weeks after Boston.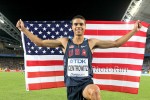 Update From Agent Ricky Simms: "Matthew put out a statement earlier this evening.  This story was completely fabricated.  It would be appreciated if you could remove the post from your website."
Not A Bad Season: Torrence Adds A 1K AR To His 4 X 8 WR
Solinsky Doing The Marathon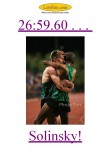 Chris Solinsky believes the speed and endurance combo are no longer there at the same time, and thus it's time to move up to the marathon. We break down the news and pause to remember the greatness of his 26:59.60 10,000m.
*Discuss Solinsky's Move To The Marathon
Message board thread with results. Ayanleh Souleiman led most of the race and pulled away over the final lap. Aman Wote got silver, Iguider bronze and Nick Willis was fourth, but has now been DQed.
More: Leer Stupid (for running in the back)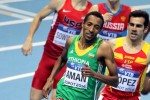 Mo Aman kept winning and Adam Kszczot impressed before the hometown fans while Nick Symmonds and Erik Sowinski didn't make the final. The Polish Paris Hilton search can begin. We've got it all covered, recap, results, video.
For event by event composite LRC distance coverage use these links:
Non-Worlds International News
Upcoming Action This Summer
Road Racing News
Doping News
Some Weekend Reading Material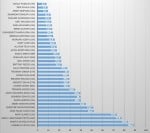 Without further ado, we present to you the results of our current female stars doping polls - from Molly Huddle (8.4%) to Carmelita Jeter (89.4%) and everyone else in between, who do the most sophisticated track and field fans think are "clean" and who do they think are "dirty." *Discuss The Poll Here