Some Weekend Reading Material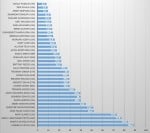 Without further ado, we present to you the results of our current female stars doping polls - from Molly Huddle (8.4%) to Carmelita Jeter (89.4%) and everyone else in between, who do the most sophisticated track and field fans think are "clean" and who do they think are "dirty." *Discuss The Poll Here
Some Crazy, Some Encouraging Drug News
King Carl Makes Headlines In Kenya
Mo's Marathon Debut Is Fast Approaching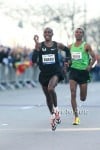 It's official. Mo will be running the NYC Half as he tunes up for the 2014 Virgin London Marathon. *Discuss Here
Ajee Wilson over Price 2014 USA indoor

Lopez Lomong Wins over Will Leer
This was one of the most attended indoor track meets of the year as it had over 10,000 fans and didn't have an event over 60m but did have an indoor discus. *Results

Worku has made a nice living running frequently and winning.

Caroline Chepkwony held off 2012 Boston champ Sharon Cherop on the women's side.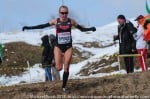 Neely last year was 13th at the World XC Champs, but hasn't been able to run since November. Hopefully, she returns to action soon.
*Neely's Blog Post On Which The Article Above Is Based
Perkovic set 2 PRs and improved her previous best by more than  a meter (4.5 feet) and went over the 70m mark for the first time.

Legend Deena Kastor is the president of Mammoth Track Club and an Asics athlete, so not a huge surprise.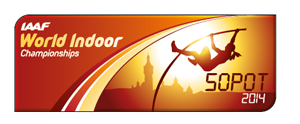 Gold And Silver For USA? LRC Full Kenyan And Ethiopian Squads Unveiled For 2014 World Indoors – Chanelle Price And Ajee' Wilson Will Face Zero Competitors From Either Country The Ethiopian women actually had no one qualified in the 800 and the only Kenyans qualified were from last year's times. *Kenyan Team Named For World Indoors
LRC More Albuquerque Craziness: Sanctioned Doper Christian Hesch Volunteered As A Drug Testing Chaperone At USA Indoors Before Having Credential Revoked By USATF No, it's not April Fools. Who knows what we'll have tomorrow.
More Craziness At Indoors
SEC: *Results *

(BS?) DQ In 4 x 400 Pushes Florida Ahead Of Texas A&M For SEC Women's Title

link fixed Talk about crazy. Texas A&M and Florida were neck and neck on the 4 x 400. No matter who won, Texas A&M would win the team title. There was some contact, Florida finished first, A&M second but A&M was then DQed, giving Florida the title. This message board thread talks about the DQ and you can watch the DQ at the 4:38:20 mark of this video. A&M's Kamaria Brown had an incredible meet, winning the 200 in a world leader & the 400 in 50.94.
Men: Arkansas Men Defeat #2 And #3 In Country (Texas A&M, Florida) To Win, Texas A&M Breaks NCAA 4 X 400 Record Deon Lendore of A&M ran 45.03 for 400m and then came back to anchor A&M to an NCAA record in the 4 x 400, which ran 3:03.20.
*Remember This Name: Matt Hillenbrand Dominates The Mile And 3,000
Performances Of The Weekend? UConn Men, SMU Win Win AAC Titles, Incredible Weekend For Corey Crawford Woody Harrelson was wrong. Rutgers' Corey Crawford won the long jump in 26'11.75″ and then for good measure high jumped for the first time since high school and took second.
*Anthony Rotich's Crazy Triple Leads UTEP Men, East Carolina Women Win C-USA For the second straight year, Anthony Rotich did a crazy triple, winning the mile, 3,000, and 5,000. Mark Jackson won the long, triple and 60.
ACC: *Results  *Florida State Sweeps ACC Titles Pretty impressive as it's a 15-team league now. Colleen Quigley and Linden Hall had the 2nd and 3rd fastest times in NCAA in the mile.
Heps (Ivy League): *Live Results / Start Lists / Schedule Ends Sunday
*Heps Track.com Coverage *Live Stream Sunday 12PM ET MB: *Only ivy leaguers could be this 'smart' – guy wins 3k at ivy champs by seven seconds from slow heat in 817
Big 12: *Results
Men: Oklahoma S.t Uses Distance Prowess, Tyreek Hill's Help From Football To Win First Big 12 Title, Edging Texas Hill won the 200 and got 2nd in the 60.
Women: Texas Dominates Marielle Hall won the mile and 3k as Texas got some unusual help in the distances. Former Illinois star Ashley Spencer won the 400 for Texas.
Q&A With Patrick Makau, Who Says That On Feb. 25th He Did The First Workout Of His Comeback
This Weekend's Pro Action
Solinsky Doing The Marathon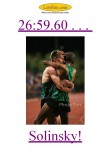 Chris Solinsky believes the speed and endurance combo are no longer there at the same time, and thus it's time to move up to the marathon. We break down the news and pause to remember the greatness of his 26:59.60 10,000m.
*Discuss Solinsky's Move To The Marathon
"USATF remains a 19th century type organization trying to govern in a 21st century sporting world." Reavis speaks on Alberto Salazar, Nike and the Grunewald DQ, saying if the roles were reversed, he doubts Jordan Hasay would have been DQed.
2nd Good Read: Grunewald's Coach Dennis Barker: Time To Act "The controversy that involved the women's 3K was just one of several incidents that created an uncomfortable meet environment, but became a catalyst for athletes, coaches, and fans to question the credibility and independence of USATF."
A Hollow Victory? Everything Still Remains Unanswered
LRC Editorial: Far From Resolved, All Of The Questions Leading To The Uproar About USATF's Initial DQ Of Gabriele Grunewald Remain The results has been changed but none of the issues that led to the nationwide uproar have been addressed – just glossed over. #USATFchange #integrityofsport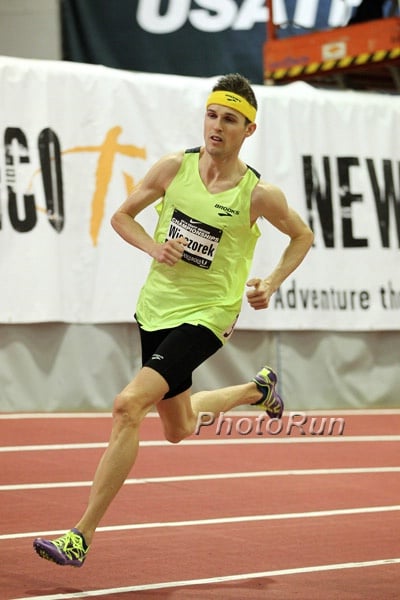 A Pro Speaks Out: LRC Mark Wieczorek: "Either USATF indeed does have conclusive video evidence or they, in collusion with Alberto and Nike, lied and cheated to manipulate the system." The 800 Olympic Trials finalist says there is "so much to be answered for" and hopes this doesn't end up being remembered simply "as a happy, good feeling memory where an athlete did a good thing."
Want a Better Running Shoe?
Beta Better Running Shoe Site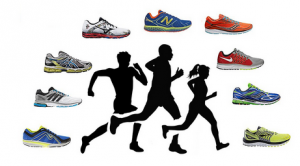 It's Time to Change How We Find Running Shoes