Some Friday Afternoon Reading Material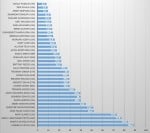 Without further ado, we present to you the results of our current female stars doping polls - from Molly Huddle (8.4%) to Carmelita Jeter (89.4%) and everyone else in between, who do the most sophisticated track and field fans think are "clean" and who do they think are "dirty." *Discuss The Poll Here
Solinsky Doing The Marathon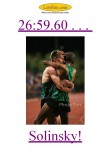 Chris Solinsky believes the speed and endurance combo are no longer there at the same time, and thus it's time to move up to the marathon. We break down the news and pause to remember the greatness of his 26:59.60 10,000m.
*Discuss Solinsky's Move To The Marathon
More Craziness At Indoors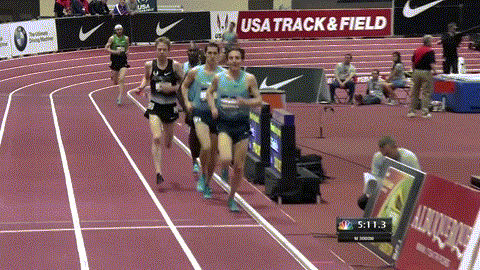 LRC The Inside Story Of The Andrew Bumbalough DQ: A Case Of Mistaken Identity Or A Near Catastrophe Bigger Than The Grunewald DQ Averted? Salazar, possibly fixated on Bumbalough since he out-leaned Rupp at the 2012 Trails, got Bumby DQed from a race where he made no contact with Rupp as the officials and Salazar got him confused with Ryan Hill. But we get you to ponder for a minute, how big would have the outrage been if Hill had beaten Rupp on the track and then been DQed for making this (see above) amount of contact 1k from the finish?
*MB: Challenge: Post Examples of DQs for Actions Similar to Grunewald and Ryan Hill
*MB: Imagine for a moment that Hill had beaten Rupp and then been DQd for bumping him 1k from the finish
International Distance News
How About A Little More Drama? LRC Lopez Lomong Says He Was Verbally Berated By Alberto Salazar After Men's 3k: "To see the outrage in his eyes, he was very, very mad. … It was very hard to see how unprofessional, the (lack of) sportsmanship."
Wall Street Journal Picks Up W 3k Story: USA Track Reinstates Disqualified Champ 744-word article by Sara Germano and Kevin Helliker.
The Most Popular Single Day Story In LRC History
LRC The Inside Story Of Gabriele Grunewald's DQ – Insider Access, False Promises And A Violation Of USATF's Own Rules? By now, you've heard bits and pieces about what happened on Saturday but we tell you the inside story of what really went down, plus reveal that the Fat Lady hasn't sung yet as an arbitration hearing will take place later this week.
LRC Gabriele Grunewald Reinstated As USATF Champ As Jordan Hasay Withdraws DQ USATF CEO Max Siegel said that "they followed the process laid out in our competition rules." Scary thought if true, with no transparency on the part of USATF. *Discuss
More:
Other Countries Start Picking Their Teams For World Indoors
RRW: Emily Lipari, Sabrina Southerland Set Meet Records To Cap Off Big East Championships Villanova swept the men's and women's team titles over Georgetown. Women's highlights: Southerland won the 800 in 2:04.85, Lipari the 1,000 in 2:43.69, Emily Sisson in the 5,000 (16:08.01) over Laura Nagel (16:08.34), 3,000 won by Nagel (9:07). Men's: Josh Lampron won the 1,000 in 2:22.66, Ahmed Bile the 800 (1:50.85).
*Georgetown Women Set DMR Big East Meet Record On Day 1 Of Big East Championships – Villanova Leads Men And Women Team Competition
*Results
USTFCCCA Weekend NCAA Highlights: Jumper/Thrower Andre Dorsey And Distance Runner Emily Lipari Are Athletes Of The Week Lipari helped Villanova beat Georgetown at Big East Champs by 2 points by winning the 1,000 and running a leg on the winning 4 x 800 and runner-up DMR. Dorsey won the LJ, TJ, HJ and SP at the Atlantic Sun Championships leading Kennesaw State to the team title.
Full Results From 2014 Notre Dame Alex Wilson Invitatioal Women's Highlights: Amanda Eccleston wins mile (4:36), Emma Bates in the 3,000 (9:11.98). Men: Blair Henderson in the 800 (1:49.37), De'Sean Turner in the mile over Andrew Poore (3:58.27 to 3:59.98), Andrew Colley in the 3K (7:58). Indiana ran 9:27.72 to beat Arkansas (9:29.37) and Notre Dame (9:29.91) in the DMR as the top 11 teams were 9:33 or faster.
LRC More Albuquerque Craziness: Sanctioned Doper Christian Hesch Volunteered As A Drug Testing Chaperone At USA Indoors Before Having Credential Revoked By USATF No, it's not April Fools. Who knows what we'll have tomorrow.
"USATF remains a 19th century type organization trying to govern in a 21st century sporting world." Reavis speaks on Alberto Salazar, Nike and the Grunewald DQ, saying if the roles were reversed, he doubts Jordan Hasay would have been DQed.
2nd Good Read: Grunewald's Coach Dennis Barker: Time To Act "The controversy that involved the women's 3K was just one of several incidents that created an uncomfortable meet environment, but became a catalyst for athletes, coaches, and fans to question the credibility and independence of USATF."
A Hollow Victory? Everything Still Remains Unanswered
LRC Editorial: Far From Resolved, All Of The Questions Leading To The Uproar About USATF's Initial DQ Of Gabriele Grunewald Remain The results has been changed but none of the issues that led to the nationwide uproar have been addressed – just glossed over. #USATFchange #integrityofsport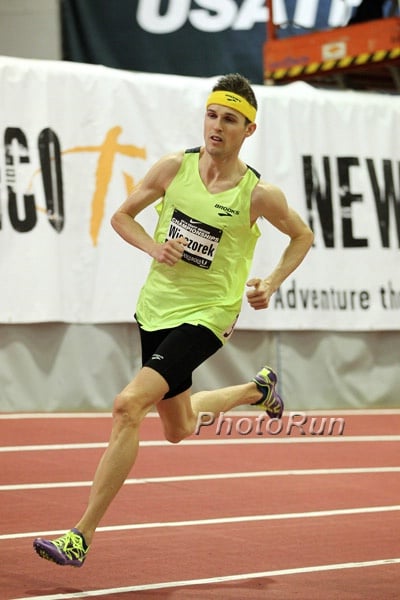 A Pro Speaks Out: LRC Mark Wieczorek: "Either USATF indeed does have conclusive video evidence or they, in collusion with Alberto and Nike, lied and cheated to manipulate the system." The 800 Olympic Trials finalist says there is "so much to be answered for" and hopes this doesn't end up being remembered simply "as a happy, good feeling memory where an athlete did a good thing."
Oscar P Trial Will Be Broadcast Live
Ajee Wilson over Price 2014 USA indoor

Lopez Lomong Wins over Will Leer
More Good Reads From The US
Tokyo – A World Major – Is In The Books *Full Tokyo Coverage
Dickson Chumba (2:05:42) And Tirfi Tsegaye (2:22:23) Set Tokyo Marathon CRs As Five Japanese Men Break 2:10 The race was fantastic as both the men's and women's races were decided after 40k.
*MB: 2014 Tokyo Thread
Asian XC Champs: Non-Asian Born Runners Dominate Asian Cross-Country Champs They took the top 5 spots in the men's race and four in the women's.
Upcoming Action – 2014 World Indoors Are Fast Approaching – Starts Next Friday
Mo's Marathon Debut Is Fast Approaching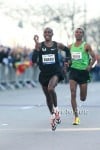 It's official. Mo will be running the NYC Half as he tunes up for the 2014 Virgin London Marathon. *Discuss Here
Non-USATF Results From The Weekend
3 Great Reads With Past And Present Stars
Explosive Interview With Former Mile Indoor Record Holder Eamonn Coghlan

Want a Better Running Shoe?
Beta Better Running Shoe Site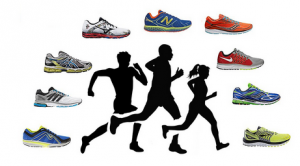 It's Time to Change How We Find Running Shoes