US Distance News / Today's Recommended Reading
International Distance News
African Bureaucracy At Its Finest
Non-Distance News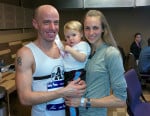 Webb, the American mile record holder, talks about his career after running one last mile in the place where he first broke 4:00.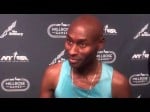 The men's mid-d and distance action was pretty spectacular at the 2014 NYRR Millrose Games. We tell you all about it. Here's an intro – imagine breaking a 33-year-old American record and finishing 5th.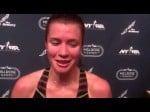 Mary Cain won the mile, Ajee' Wilson the 800 and Kim Conley the 3,000.
The Moment You've All Been Waiting For: The Results For Our "Dirty" Or "Clean" Doping Polls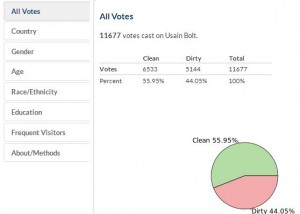 LRC World Record Holders "Dirty" Or "Clean" Doping Poll Results Without further ado, we present to you the results of our world record doping poll. LRC The "Dirty" Or "Clean" Doping Polls: Why Did We Do Them? Many of you get it. You voted and gave us some very interesting demographic data. We think you'll find the data very interesting. Some of you don't get it and have said so. Here we address some of your concerns.
*Blogger Reflects On LetsRun's "Clean Or Dirty Polls" And Says It Has Helped Promote Belief In A Clean Sport He writes, "The most surprising aspect of the data to me was the percentage of voters who thought that athletes were clean. … This data is surprising because I thought that as a community we were more cynical than the numbers show."
*MB: LetsRun "Clean or Dirty" Poll Discussion Thread
*MB: Wait a minute! Over 40% of letsrun visitors DON'T think El G was doped up?
Four of the top five all-time at 3,000m - Galen Rupp, Bernard Lagat, Ryan Hill and Andrew Bumbalough - will square off with Lopez Lomong for the two World Championships spots.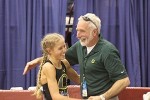 Jordan Hasay has a good chance to win her first USATF title, but there are two other women with great credentials (Shannon Rowbury and Gabriele Grunewald (nee Anderson)) trying to stop her and book their tickets to Poland.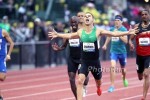 Worlds outdoor silver medalist Nick Symmonds has to be the favorite, but he's got his hands full at USA indoors. Which Robby Andrews shows up? Teen phenom Ajee' Wilson and former teen phenom Chanelle Price lead the women.
Tokyo – A World Major – Is Sunday
Start Your Day With Some Track History
Best Rabbit Of All Time? Haile G Will Pace London Marathon
2014 USA Cross-Country Photo Gallery
US Distance / Sponsor News
Tracksters Dominated 1st Day Of Women's Bobsled

Other Olympics / Winter-Related News
World Indoors Are In 2.5 Weeks
Want a Better Running Shoe?
Beta Better Running Shoe Site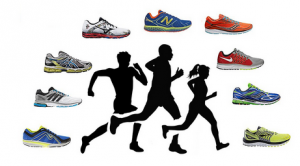 It's Time to Change How We Find Running Shoes