Best Rabbit Of All Time? Haile G Will Pace London Marathon
The Moment You've All Been Waiting For: The Results For Our "Dirty" Or "Clean" Doping Polls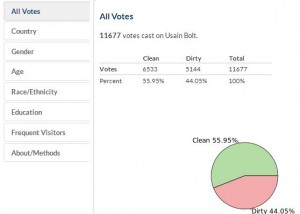 LRC World Record Holders "Dirty" Or "Clean" Doping Poll Results Without further ado, we present to you the results of our world record doping poll. LRC The "Dirty" Or "Clean" Doping Polls: Why Did We Do Them? Many of you get it. You voted and gave us some very interesting demographic data. We think you'll find the data very interesting. Some of you don't get it and have said so. Here we address some of your concerns.
*Blogger Reflects On LetsRun's "Clean Or Dirty Polls" And Says It Has Helped Promote Belief In A Clean Sport He writes, "The most surprising aspect of the data to me was the percentage of voters who thought that athletes were clean. … This data is surprising because I thought that as a community we were more cynical than the numbers show."
*MB: LetsRun "Clean or Dirty" Poll Discussion Thread
*MB: Wait a minute! Over 40% of letsrun visitors DON'T think El G was doped up?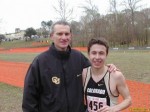 LA, according to Torres, is offering $100,000 less in prize money for the Trials than Houston. If LA is such a great place to offer the Trials, shouldn't that mean more publicity, more sponsorship, and more $ for the athletes. What about the athletes?
*Discuss
Bubka's Record Finally Goes Down *Video
Big Doping News
The Double Standard Continues: Tyson Gay Tested Positive After Trusting Doctor Of Many NFL Stars  David Epstein, in a joint piece for Pro Publica and Sports Illustrated, says that Tyson Gay tested positive this summer after seeing a doctor favored by a slew of NFL stars. It's believed Gay's positive resulted from him taking a cream which the manufacturer says doesn't even have testosterone in it (but the label does), just DHEA – a substance legal in both the MLB and NFL but banned in track as it's a steroid precursor. USADA has been told that Jon Drummond carried the cream around Monaco for Gay in 2012. *Piece On SI.com *Discuss On MB: Doping Double Standard Continues: D Epstein Reports Tyson Gay Tested Positive After Seeing Doctor Favorited By NFL Stars *LRC Archive: The Doping Double Standard In American Sports Needs To End
Craig Virgin Calls For More Transparency With Supplements/TUEs

Two-time World Cross-Country champion Craig Virgin has called for more transparency in the legal supplements/medications athletes may be taking. LRC spoke with Virgin on his comments and with Galen Rupp's agent Ricky Simms about Virgin's comments and the calls for more transparency. Plus, Simms tells LRC Mo Farah has never been on thyroid medication.
Win $100 – Submit Your Photo Now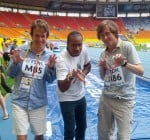 Rojo, Wejo and Yohan Blake performing "The Beast" is our personal LRC photo of the year. What's your 2013 running photo of the year? Submit or tweet your entries to us. Winner gets a cool $100.
Want a Better Running Shoe?
Beta Better Running Shoe Site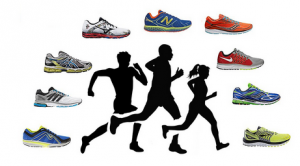 It's Time to Change How We Find Running Shoes