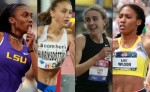 This week, we don't panic about Mary Cain's loss in her pro debut, we get excited for Ritz and Desi to run Boston, praise Garrett Heath for taking the ultimate two scalps, and we note an ignominious anniversary for Ryan Hall. Plus talk of Geoffrey Kipsang, John Trautmann, Mark Coogan, Kenenisa Bekele, Chris Derrick and more.
News From Kenya: Silas Kiplagat Calls For Lifetime Bans
And The 2016 US Olympic Marathon Trials Will Be In … Houston Or LA
College News
2014 Sochi News
Formerly One Of The Toughest Races In The World To Win
Loaded Fields Set For 2014 Chevron Houston Marathon – Aramco Houston Half Marathon To Host USA Half Marathon Championships Meb Keflezighi leads a men's half field that includes Aaron Braun, Luke Puskedra, Shadrack Biwott and Josphat Boit. The women are led by Adriana Nelson, Serena Burla, Sara Hall, Mattie Suver and Lisa Uhl. Defending champion Bazu Worku (2:05:25) leads the men's marathon field while Afework Bekele (2:23:59) leads the women.
Bekele Chooses Paris For Marathon Debut
2014 London Is Going To Be Awesome – Men's Field Announced – Mo Farah Faces A Stiff, Stiff Test
LRC 6 Thoughts On The 2014 Virgin Money London Marathon Elite Men's Field – A Win By Mo Farah On April 14th Would Be The Greatest Achievement Of His Career Fantasy marathoning will once again be taking place in the real world in London yet again this year as the field is loaded. We break it down and tell you why if Farah wins it will be the best accomplishment of his career. But we also tell you how last year's field was deeper and who isn't running London.
*RRW: 2014 London Elite Men's Field Announced – Mo Farah To Face Stacked Men's Field The field includes six sub-2:05 guys, including world record holder Wilson Kipsang and 2:03:02 man Geoffrey Mutai.
*UK Headline: Farah Braces Himself For Baptism Of Fire In London Marathon
*MB: FARAH TO FACE WORLD'S BEST AT 2014 LONDON MARATHON :elite field announced
*MB: Ibrahim Jeilan Running London!

February 2nd Japanese Road Action
More Distance Results: Yuki Kawauchi Loses To A Fellow Amateur
More Pro News: Farah Running From Taxman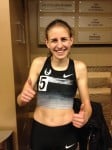 In her first race as a pro, Cain lost but ran the 7th-fastest 500 ever.
*Alberto Talks About Cain's Races: He talks in great detail about her form changes, which Cain described incorrectly, and reveals she's behind on her mileage but faster than last year.
MB: Mary Cain about to run a 500 at gotham cup
MB: Mary Cain beaten in pro debut
*DyeStat Video Interview
Distance News
MB: 2013 NCAA 10,000 Runner-Up Paul Katam Of Kenya Drops Out Of UNGC And Joins US Army He'll still be trying to get his undergrad and masters degrees but won't be running collegiately any more.
*

LRC

Archive: Katam Gets Surprising Second In 10,000 At NCAAs
Svetlana Karamasheva (Podosyonova) Runs World-Leading 2:39 For 1k In Russia The 2013 IAAF World Championships 1,500m semifinalist, who has an outdoor best of 3:59.61, ram 5:55 for 2,000 earlier this month. The meet also included a world-leading 6.98 in the long jump by Svetlana Biryukova (Denyaeva).
Former NCAA Steeple Champ For Butler, Victoria Mitchell, Offers Permanent Tattoo On Ankle To Sponsors For $10,000 She wants to go to a 2nd Olympics but needs $30,000 over three years. Should we go for LRC or the whole logo if we pony up?
World Steeple Champ Milcah Chemos Won't Go For Commonwealths Title – Will Do African Champs Instead Why she would want to do the African champs versus be on TV throughout the Commonwealth is a mystery to us, but then again we know little about how the $$$ work.
Jenny Simpson Believes HSers And Random Fans Like Accountants Should Race Pros So People Will Realize How Talented Pros Are Queen Harrison thinks track would be popular if it had its own TV channel. Our response – It's called Universal Sports.
Q&A With Northern Arizona Elite Coach Ben Rosario Greg McMillan has moved on and Rosario is now coaching in Flagstaff.
2014 Bupa Great Edinburgh XC – Double American Victories To Start 2014 *Results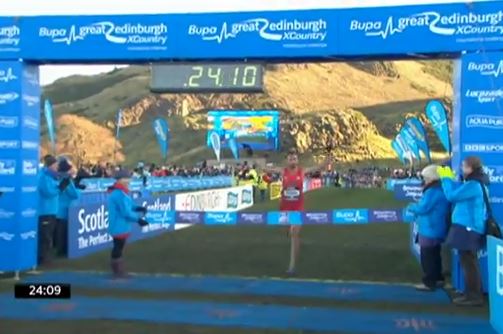 LRC Garrett Heath Over Asbel Kiprop And Kenenisa Bekele; Chris Derrick Dominates 2014 got off to a great start for Americans Garrett Heath and Chris Derrick as Heath beat both Bekele and Kiprop to win the 4k and Derrick dominated the 8k. It was a long day for the American women. Also, who finished higher? The third placer at Foot Locker or third placer at NXN in the junior boys race?
Where Your Dreams Become Reality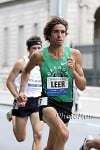 Along with the oldest American first-time Olympians, we crunch the numbers and tell you which US 1,500 guys should "hang 'em up" before 2016 and why there is hope for Chris Solinsky to make his first Olympic team in 2016.