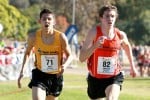 Wow. What a race. This was one amazing and in the end America has just the second ever 11th grade Foot Locker winner as 3:50 stud Grant Fisher is your winner.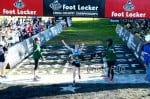 Barrett, who didn't even make her state meet last year after a disaster at Districts, capped off an unbelievable win by finding a response after getting walked down late.
Interesting Sprint/Jump News
Weekend Action: Delhi Half, Hagos G Loses, Another Sub-2:10 For Yuki Kawauchi
LetsRun.com may have to start paying more attention to the mountain/trail running scene as Joseph Gray, second recently at the XTERRA World Trail Run Championships got the win. Alan Webb faded to 32nd. The Champions League Athletic Performance team from Colorado won the team title.
Former CU Buff Laura Thweatt continued her fine late 2013 running as she got the win after her 3rd place at the .US National Road Racing Championships. The Beasts TC won nationals in their first attempt.
Merry XMAS – A Whole Album About Running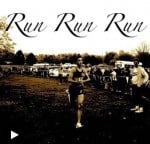 There are lots of songs runners relate to but few, if any, songs actually about running … Until now! Now there is a whole album. Listen to it, download it (for whatever price you want to pay even zero) and get a bonus track for free just being a LetsRun.com loyal visitor. It makes the perfect Xmas gift.