Marathon News: Kara Goucher Back To Wetmore
Merry XMAS – A Whole Album About Running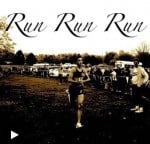 There are lots of songs runners relate to but few, if any, songs actually about running … Until now! Now there is a whole album. Listen to it, download it (for whatever price you want to pay even zero) and get a bonus track for free just being a LetsRun.com loyal visitor. It makes the perfect Xmas gift.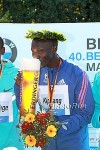 2013 was quite an amazing year in the men's marathon. Guest columnist David Graham takes a look back and gives you the top 10 rankings for 2013 (which have WR holder Wilson Kipsang only at #4), marvels at the fact that guys have now run 2:03 and lost and run 2:04 and finished fifth, wonders whatever happened to Evans Rutto and Duncan Kibet and looks ahead to 2014 and a possible masters WR for the great Haile G.
Post-NXN Stuff From DyeStat
Alberto Salazar said, "I never want to talk about the exact workouts because someone will think that they also should do that, and they will get hurt. They don't know what we did to get to that point."
Other Weekend Action: Honolulu And CIM
Kiros won in 2:36:02 and Chepkwony 2:18:47 in the very humid conditions. Martin Lel made it to 30K with the lead pack, but then struggled, finishing in 2:21,and said, "There is something wrong" while rubbing his lower back and hip on his left side.

Weldon Kirui won the men's race in 2:14:34 as Scott Smith was the first American in 4th (2:16:04). Becky Wade won the women's race in 2:30:41.

Togom is the younger son of Kenya's first World Cross-Country medalist, the late Some Muge, and Ongori is the 2009 World Half silver medalist.
It's likely he could face Mo Farah in London, but says, "I don't know (where I will run my first Marathon). Of course there is respect for my past results and I should be paid as one of the good paid athletes. ... I don't want to crack my bones over there for small money."

NAU All-American Matt Mcelroy put together this profile piece on Arciniaga who trains full-time at altitude in Flagstaff.
This week we give out praise for Becky Wade for achieving a rare American marathon win, realize that the top US marathoners in 2013 were closer to the women's world record than the men's, spot Mark Wetmore, remember the great Nelson Mandela, talk boys and girls NXN, praise pro runners who are great high school coaches, and give out free coaching advice from the ageless wonder Joe Vigil.
HS: Foot Locker Is Saturday
Twenty-five did either the full or half in what was referred to as the "Icepocalypse Marathon."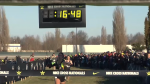 Alexa Efraimson appeared to be dropped, but battled back with a great kick the final 400m to kick past Elise Cranny and Sarah Baxter to win. Baxter ended her high school XC career with her only loss as the Fayetteville-Manlius amazing streak of 7 national team titles ended with a runner-up finish to Wayzata.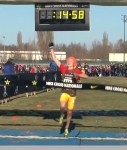 Kai Wilmot of North Spokane won the individual title in 15:00 as 5 others finished in a close battle for 2nd, as Wilmot's teammate Tanner Anderson was third. Wilmot's a big talent who ran 8:57 2 years ago as a soph, but has been battling injures since. He was 4th at his state meet this year and picked the perfect time to put it all together. In the team competition, Gig Harbor, coached by 1:45:36 800m man Mark Wieczorek and 800m pacer Matt Scherer, got the win over CBA NJ.
*DyeStat's NXN By The Numbers Some interesting stats from NXN.
*Hometown Coverage On Efraimson's NXN Victory
*DyeStat Girls Recap
*DyeStat Boys Recap: Gig Harbor Credits Team Win With Big Race From 5th Man
*Girls Race Video Replay
*Boys Race Video Replay

*Interviews: Alexa Efraimson *Wayzata Girls *Kai Wilmot *Gig Harbor Boys
OTB:
Olympic News: Football In The Olympics?
One protest leader said, "I think the fact that Russia has basically reversed its ban on public demonstrations during the Games shows how much international pressure has influenced what's happening there."