First Full Week In September = NCAA XC Begins In Earnest - Voting Now Open
US Pro / NCAA News
International News
Marathon News
Sunday NFL Track Action
Other Sunday Results
Post-Brussels News
Week That Was
LRC USA The Best 1,500m Country In The World? Tokyo Gets The Olympics, Ben True Keeps Kicking Butt, Caster Semenya Is Back, Tegenkamp Playing It Conservative, And Lance Armstrong The focus on the track and field world was the Diamond League finale in Brussels. We ignore Brussels in our WTW and talk about everything else. If you want Brussels talk, we've still got you covered here.
$200,013 Worlds Prediction Contest Powered By Karhu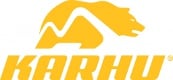 O Canada! LRC 44th @ World XC, 1st In The LRC Prediction Contest, Canadians Continue To Dominate LRC Contests Canada may only be 4.6% of the LRC audience, but Canadians keep dominating our contests. Our Moscow Worlds Contest Powered by Karhu was no different, as Matthew Walters (44th at World XC) came out on top. The University of Victoria kept up its fine tradition of excellence as well. Read all about it and check your scores.
Doping Stuff
US News: Good News For College Track
Recommended Read Toni Reavis Tries To Brainstorm Ideas For Running To Become A Truly Professional Sport He's got some good ideas like turning running into the PGA Tour at the elite level and the AARP at the grass-roots level. What's holding us back? Well, as Anne Audain of New Zealand once said, "Toni, if this sport truly went professional, most of the people running it would lose their positions."