Week That Was
Marathon News
Sunday NFL Track Action
Other Sunday Results
Post-Brussels News
News From The Top Distance Runner And Sprinter In The Sport
Random US News
International News
IOC News: Billy Mills Gets His Wish
Marathon News
LRC Men's 800: Mo Aman Saves The Best For Last, Nick Symmonds 1:43.03 Mo Aman was spectacular and leaves Brussels $50,000 richer and with a new world lead and a spot in the all-time top 10. Nick Symmonds was pretty darn good as well - as he ran 1:43.03 to grab second and take home the 2013 USA top mark. *Race Video
MB: Symmonds 1:43.03!!!


LRC Women's 1,500: What A Disappointment: Aregawi Wins, Jenny Simpson And Five Others Fall Talk about a disappointment. The field was loaded and claimed it wanted to run fast. Then the gun went off and no one went with the rabbits. It only got worse from there as Jenny Simpson ended up doing her best Morgan Uceny impersonation. *Race Video
MB: DOWN GOES SIMPSON! DOWN GOES SIMPSON!

IAAF Full Brussels Recap: Fraser-Pryce's 10.72 (-.3 m/s) leads Jamaican sprint triple in Brussels (Bolt 9.80 & Weir 19.87).
*Athletics Weekly Full Meet Recap - Aman Smashes 800 World Lead
*Bolt Wins Again - Says This Wasn't His Best Season He was pretty darn dominant.
*USATF List US Performances: Dawn Harper And Ryan Whiting Win Natasha Hastings had a big upset win in the 400 over Amantle Montsho and Christine Ohuruogu.
*French TJer Teddy Tamgho Only Goes 17.30 In Brussels But Still Wants To Eventually Get Johnathan Edwards' WR
*Bolt: "I've been smiling ever since I got to the stadium because it's my last one and I'm just happy to be done. I'm looking forward to chilling with friends ..."
*Bolt Says Years Of Sprinting Starting To Take Toll "The older you get the harder it is to come back from injury. I gotta stay injury-free during the season that's the main factor."
*Bolt On Commonwealth Games: "I would love to go, I would love to get a Commonwealth gold medal to say I have got a Commonwealth gold medal." He's not committing though; it will be Coach Glen Mills' call.
$200,013 Worlds Prediction Contest Powered By Karhu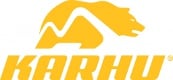 O Canada! LRC 44th @ World XC, 1st In The LRC Prediction Contest, Canadians Continue To Dominate LRC Contests Canada may only be 4.6% of the LRC audience, but Canadians keep dominating our contests. Our Moscow Worlds Contest Powered by Karhu was no different, as Matthew Walters (44th at World XC) came out on top. The University of Victoria kept up its fine tradition of excellence as well. Read all about it and check your scores.
Doping Stuff
US News: Good News For College Track
Recommended Read Toni Reavis Tries To Brainstorm Ideas For Running To Become A Truly Professional Sport He's got some good ideas like turning running into the PGA Tour at the elite level and the AARP at the grass-roots level. What's holding us back? Well, as Anne Audain of New Zealand once said, "Toni, if this sport truly went professional, most of the people running it would lose their positions."
Doping News
The Rich Get Richer
LRC Eric Jenkins Has Transferred To Oregon The message board rumors are true. After Northeastern changed distance coaches for the second time in less than a year, the 13:18 phenom Jenkins has decided it's time for him to make a change as well. Are the Ducks, who didn't even make NCAAs in 2011 and were only 20th in 2012, now the NCAA favorites over Dave Smith's Oklahoma State Cowboys?
MB: Jenkins to OREGON!
MB: The ducks, how good?
Chicago Elite Fields Released
Elite Field For Chicago Marathon Released: Moses Mosop Leads 3 Other Sub-2:05 Men As The Top 2 Women From Last Year Return Mosop faces Dennis Kimetto (2:04:16), Emmanuel Mutai (2:04:40) and Ayele Abshero (2:04:23), as well as Dathan Ritzenhein, Matt Tegenkamp in his debut, Rotterdam champ Tilahun Regassa, World Half Marathon champ Zersenay Tadese and 58:47 half runner Atsedu Tsegaye. On the women's side, Atsede Baysa and Rita Jeptoo return after Baysa beat Jeptoo by only a second last year. They also face Rotterdam champ Jemima Sumgong, Maria Konovalova (2:23:50) and Stephanie Pezzullo as the top American.