Click Here For Our New World Champs Special Section Wejo would love your feedback @ wejo@letsrun.com.
Sunday: LRC 1,500: Kiprop Is Golden, Centro Shines Silver, And Cronje Gets Surprise Bronze As Kenyan Plan Not Executed updated 8:50 pm Eastern The plan was for the Kenyan team to take it out hard the first three laps but Silas Kiplagat did not lead the first lap awas expected.
LRC Video Interview With Matt Centrowitz After Silver
LRC Asbel Kiprop Interview
*Rec. Read: Centro Sr. Missed Seeing Final 100m Of Race As The TV Feed He Was Watching Went Out
*Canova On Men's 1,500m Final
*Worlds 1,500m Special Section

*USATF: Americans Win 2 Middle-Distance Medals In 5-Medal Closing Day Of World Champs
*Team USA Superlatives From The World Championships: 25 Medals Ties For The Second Most Ever By Team USA

On The Boards: *LETSRUN OFFICIAL 1500m THREAD!
*CENTRO SILVER!!!!
*Centrowitz: Greatest American Middle Distance Championship Racer
*MENS 1500 Same HorseS***, Sam Slow pace, Then KICK SH**. When is it going to STOP?
Saturday
M Marathon: LRC Stephen Kiprotich Now Olympic And WORLD Champ, Lelisa Desisa Proves He's A Star With Silver Kiprotich, the Olympic champion, showed he's the best championship marathoner in the world as he pulled away from Boston champ Lelisa Desisa for the win. Desisa has had an incredible first 3 marathons in his career as Ethiopians went 2-3-4.

LRC The Cool Story Of Stephen Kiprotich And Haile Gebrselassie Kiprotich got drilled by Gebrselassie in a race in 2007. Kiprotich asked for advice. Gebrselassie told him to train hard for 5 years. What happened 5 years later? Kiprotich won the Olympics.
*Post-Race Reaction From The Americans Jeff Eggleston, Daniel Tapia And Carlos Trujillo
*Results *Live Thread

Saturday Non-Distance: IAAF Day 8 Recap: Russia, Russia, And Bolt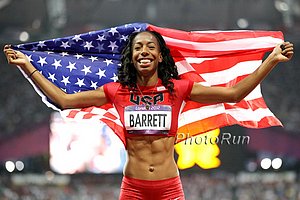 LRC: Brigetta Barrett Gets Silver, Sings Amazing Grace, And Stands Up For Freedom Barrett did it all Saturday, including standing up for fellow high jumper Emma Green to paint her nails how she wants. Barrett said, "We are human beings. We are competitors and participants of sport, but we are individuals, free and rights having individuals that should be able to wear anything that honors our country ..."
*Day 8 A Golden Day For Russia As They Win Surprise Medal In Women's 4 X 400 And Svetlana Shkolina Wins Upset Victory In HJ Russia just edged the US in the 4 x 400 as Barrett took 2nd in the HJ with Olympic champ Anna Chicherova tied with Spain's Ruth Beitia for the bronze.
*IAAF Report On Women's 4 X 400
Friday
M 5,000 Final: LRC Five In A Row For Farah, As Americans Shut Out Fool me once, shame on you; fool me five times ... This one came down to the final lap once again and we got what we all expected - another Mo Farah global title. That's five straight. Bernard Lagat was 6th, Galen Rupp 8th, and Ryan Hill 10th. *Video Highlights Of Race Share with a friend who doesn't know the results.

LRC Analysis: Fool Me Five Times, Shame On Me, Farah Didn't Have The Fastest Last Lap, The Key Point In The Race And More We break it down for you.
*Video Highlights Of Race Here
*Post-Race Reaction: Mo Farah Calls This The "Sweetest" Of His Titles, Audio/Video/Text With Americans Ryan Hill has chosen his post-collegiate Nike group, and Farah talks about going after a faster time and improving the 1-2% under Alberto Salazar.
*Brendan Foster: Mo Farah Is Britain's Greatest Ever Athlete

Men's 5k On The Boards:
Thursday
W 1,500: LRC Jenny Gets Silver, Mary Cain 10th updated Jenny Simpson ran a superb race. The only problem was that Abeba Aregawi was just better. Mary Cain was a non-factor in 10th as the 17-year-old's incredible season came to an end. Now she can start her senior year of high school.
*Renato Canova On 1,500 Final

Women's 1,500 Post-Race Interviews: Jenny Simpson, Mary Cain, Hannah England, Areba Aregawi, Hellen Obiri, Zoe Buckman You can watch or you can read what was said here.
*Race Video
MB: Official 2013 Women's 1,500 Final Discussion Thread: Talk About Jenny Simpson And Mary Cain Here
*CONGRATUALTIONS to Jenny Simpson, But Cain WTF???????
*J.Simpson front runs to a Silver Medal. More "sacrificial lamb" nonsense.
*Good job Mary Cain!


While You Were Sleeping (Thursday AM Action): Women's 800 Heats: LRC The Three Americans Move On As Montaño and Martinez Win Their Heats Martinez beat the Olympic champ while Ajee Wilson ran the second-best time of her career. Jessica Judd goes home.
*LRC: Women's 800m Round 1 Photo Gallery
*MB: Women's 800 Heats Discussion
*IAAF Recap
Tuesday PM: Men's 800: LRC Symmonds Wins Silver, Aman Wins Gold The US picked up its first 800 medal, men's or women's, in 16 years on Tuesday. For 700 meters, it looked like the US might actually go 1-2 but Duane Solomon faded down the stretch. *Race Video/Results

LRC Post-Race Interviews: Nick Symmonds, Mo Aman, Duane Solomon And Ayanleh Souleiman
MB Official Men's 800 Thread Discuss the race live here.

LRC Victor Sailer Flash Photo Gallery LRC Flash Photo Gallery

Women's Steeple: LRC Milcah Chemos Wins Kenya's First-Ever Women's Steeplechase Gold It's a shame that Zaripova wasn't competing for Russia as the stadium was rocking thanks to Isinbayeva's gold and would have gone bonkers if Zaripova had been running at the same time.
Non-Worlds News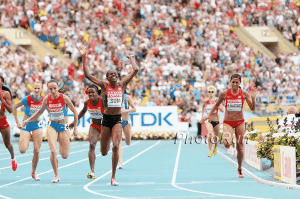 More Russian Anti-Gay Law News
Non-Worlds News
More From Mo
Russia's Laws On Homosexuality Making News
Thursday Photos (Jenny Gets Silver, Kemboi Wins Steeple)
Thursday Women's 800m Photo Gallery (All Of Our Photo Galleries Are Here)
Mary And Jenny Roll On
Women's 1,500m Semis: LRC The Mary Cain Show Rolls On Into The Final - Defending Champion Jenny Simpson Looks Great The high schooler continues to surprise and finished ahead of Genzebe Dibaba despite running much of the race in lane 2. Zoe Buckman won Cain's semifinal, showing anything can happen at 1,500m. Simpson says she's 100% both physically and mentally. It's all very exciting.
*Flash Women's 1,500m Photo Gallery
Cain On The Boards: *Mary Cain has OFFICIALLY surpassed Jim Ryun's legacy
*MARY CAIN - 4:04 FROM LANE 2 THE WHOLE WAY!!!!
*Dreamed that Mary Cain took silver in the 1500 final.
Doping Updates: Trinidad And Tobago Sprinter Semoy Hackett Also Withdrew From World Champs Due To "Doping Matters"
*Federal Judge Rejects Plea From Trevor Graham (Former Coach Of Marion Jones) To Erase His Felony Conviction For Lying About His Relationship With A Steroid Dealer
Karhu $200,013 LRC Worlds Prediction Contest - Better Than Ever - New $2,013 4-Event Challenge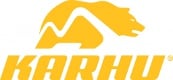 LRC $200,013 Worlds Prediction Contest: Pick 4 Events Correctly And Win $2,013 Our world-famous prediction contest is back and is better than ever. In addition to our full-fledged contest with some great prizes from Karhu, we've gotten a little carried away trying to get more casual fans involved as we've added a $2013 Four-Event Challenge. Pick the top three in order in the four events of your choosing and win $2013*. Don't know anything about Worlds? We've got a guide for you. Plus, you only need to do four events if you don't want to do the full thing. So start picking and more importantly spread the word to non-track fans.