Click Here For Our New Beta World Champs Page Wejo would love your feedback @ [email protected]

MB: Official 2013 Women's 1500 Final Discussion Thread: Talk about Jenny Simpson and Mary Cain Here


While You Were Sleeping (Thursday AM Action): Women's 800 Heats: LRC The Three Americans Move On As Montaño and Martinez Win Their Heats Martinez beat the Olympic champ while Ajee Wilson ran the second best time of her career. Jessica Judd goes home.
*LRC: Women's 800m Round 1 Photo Gallery
*MB: Women's 800 Heats Discussion
*IAAF Recap
Tuesday PM: Men's 800: LRC Symmonds Wins Silver, Aman Wins Gold The US picked up its first 800 medal, men's or women's, in 16 years on Tuesday. For 700 meters, it looked like the US might actually go 1-2 but Duane Solomon faded down the stretch. *Race Video/Results

LRC Post-Race Interviews: Nick Symmonds, Mo Aman, Duane Solomon And Ayanleh Souleiman
MB Official Men's 800 Thread Discuss the race live here.

LRC Victor Sailer Flash Photo Gallery LRC Flash Photo Gallery

Women's Steeple: LRC Milcah Chemos Wins Kenya's First-Ever Women's Steeplechase Gold It's a shame that Zaripova wasn't competing for Russia as the stadium was rocking thanks to Isinbayeva's gold and would have gone bonkers if Zaripova had been vaulting at the same time.

Men's 5,000m: LRC All The Favorites And All The Americans Advance Bernard Lagat, Galen Rupp and Ryan Hill advanced. Lagat said he's healthy, Rupp bounced back well from the 5k and Hill impressed. Recap, analysis, and post-race reaction.
Video Interviews: Bernard Lagat, Galen Rupp, Ryan Hill, Edwin Soi, Isiah Koech
LRC Men's 5,000m Photo Gallery

Thursday AM: Brigetta Barrett makes it interesting, advances in HJ after two misses at opening height 2004 Olympic champ Yelena Slesarenko was eliminated.
LRC Video: Barrett Talks Qualifying and then Hams It Up With Reese Hoffa: "I thought you were going to slap my butt. I was like 'Girl I didn't think we knew each other like that.'" - Reese Hoffa

LRC: SP Qualifying: LRC Reese Hoffa All But Gives the 2013 Shot Put Gold Medal to Ryan Whiting Rarely does an athlete admit they have little chances of winning, but that is what Reese Hoffa was doing (Even though he beat Whiting 2 months ago).
Wednesday: LRC M 1,500 R1: All The Favorites And Americans Advance The 3 star Kenyans won their heats, Leo M and Lopez made round 2 easily, and Centro Jr made it, too, but had to work a little the last 100. Former Michigan teammates Nate Brannen (easily) and Nick Willis (struggled) advanced in different ways.
LRC Flash Photos


LRC W 5k R1: The Americans Advance, Meseret Defar Says Her Training Is "Stronger" Than When She Set World Record On the track, the action wasn't too surprising. Off the track, Shannon Rowbury had some critical words to USATF (see below) and Meseret Defar indicated she is super-fit.
LRC Flash Photos

LRC Shannon Rowbury Has Some Strong Words For USATF For Being Left Off 1,500m Team For Worlds "I find it pretty unfathomable that USATF did not know I had run 4:01 in Monaco." A "disappointed" Rowbury explained how she was left off the USATF 1,500m team despite having the 8th fastest time in the world. Bureaucrats suck.
Tuesday: Day 4 Recap By NY Times: Brianne Theisen-Eaton Wins Silver In Heptathlon - A Couple Of Medals For Track And Field's Newlyweds
*Ganna Melnychenko of Ukraine won the heptathlon gold
*RR: A Gold And Silver For The Newlyweds: Brianne Theisen-Eaton Adds Heptathlon Silver To Ashton's Gold Theisen: "I've always watched him get his medals and think, 'I wonder what that feels like?' Now I'm getting a little taste of it."
*IAAF Day 4 Recap
*IAAF Heptathlon Recap


Crowd Goes Wild As Yelena Isinbayeva Wins Pole Vault Gold The atmosphere in Moscow on Tuesday night was glorious and what track and field should be.
*IAAF W Pole Vault Recap Olympic champ Jenn Suhr was 2nd.
LaShawn Merritt Crushes Kirani James The domination here was a SHOCKER. We give James A TON of credit as he didn't storm off. He went to the mixed zone, offered no excuses and answered every question. The US went 1-2 as Tony McQuay grabbed the silver to make up for last year's Olympic debacle.
*IAAF Men's 400 Recap *Race Video *USATF Article

*Other Tuesday Results: GB 400 Hurdler Dai Greene Fails To Defend His World Title As He Goes Out In The Semis
*US's Jesse Williams Will Not Defend His World HJ Title As He Failed To Advance To The Final
*Germany's Robert Harting Wins 3rd Straight World Discus Title As he did at the Olympics, Harting ripped his shirt in celebration of his gold.
*Poland's Pawel Fajdek Wins Huge Upset Victory In Hammer Throw Over Hungary's Krisztian Pars
Thursday Women's 800m Photo Gallery (all ouf our photo galleries are here)
Mary And Jenny Roll On
Women's 1,500m Semis: LRC The Mary Cain Show Rolls On Into The Final - Defending Champion Jenny Simpson Looks Great The high schooler continues to surprise and finished ahead of Genzebe Dibaba despite running much of the race in lane 2. Zoe Buckman won Cain's semifinal, showing anything can happen at 1,500m. Simpson says she's 100% both physically and mentally. It's all very exciting.
*Flash Women's 1,500m Photo Gallery
Cain On The Boards: *Mary Cain has OFFICIALLY surpassed Jim Ryun's legacy
*MARY CAIN - 4:04 FROM LANE 2 THE WHOLE WAY!!!!
*Dreamed that Mary Cain took silver in the 1500 final.
Doping Updates: Trinidad And Tobago Sprinter Semoy Hackett Also Withdrew From World Champs Due To "Doping Matters"
*Federal Judge Rejects Plea From Trevor Graham (Former Coach Of Marion Jones) To Erase His Felony Conviction For Lying About His Relationship With A Steroid Dealer
Karhu $200,013 LRC Worlds Prediction Contest - Better Than Ever - New $2,013 4-Event Challenge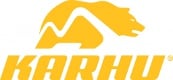 LRC $200,013 Worlds Prediction Contest: Pick 4 Events Correctly And Win $2,013 Our world-famous prediction contest is back and is better than ever. In addition to our full-fledged contest with some great prizes from Karhu, we've gotten a little carried away trying to get more casual fans involved as we've added a $2013 Four-Event Challenge. Pick the top three in order in the four events of your choosing and win $2013*. Don't know anything about Worlds? We've got a guide for you. Plus, you only need to do four events if you don't want to do the full thing. So start picking and more importantly spread the word to non-track fans.