Tuesday: Men's 5000m: LRC All The Favorites and All the Americans Advance Bernard Lagat, Galen Rupp, and Ryan Hill advanced. Lagat said he's healthy, Rupp bounced back well from the 5k and Hill impressed. Recap, analysis, and post-race reaction.
Video Interviews: Bernard Lagat, Galen Rupp, Ryan Hill, Edwin Soi, Isiah Koech
LRC Men's 5000m Photo Gallery
Monday: David Oliver World Champ (race video), Shelly-Ann Fraser-Pryce Crushes It (video),Christine Ohuruogo Over Montsho In A Thriller (video) (3 separate links. Race videos and results). Monday night had three big track finals in Moscow. They delivered. David Oliver ran 13.00 to win the hurdles as Ryan Wilson got silver and a Russian got bronze to the thrill of the small crowd. SAFP crushed the field in the women's 100m, and someone needs to teach Amantle Montsho to lean. More coverage coming.

NYTimes: A Frantic Surge and a Stunned Favorite "I did not see Christine coming from behind. I think if I knew that, I would pull my chest forward and I would have made it."

110 Hurdles: *Reuters on Oliver and Wilson *Race Video (Us only) *Video Interviews With Wilson and Oliver Oliver's mom Brenda Chambers got to see Oliver's win in person, extra sweet since she missed competing in the 400m hurdles at the Moscow Olympics because of the boycott.



While You Were Sleeping: LRC Evan Jager Looking Great As Do Three Kenyans (One Struggled), How About Them Canadians? The news wasn't all positive, though, as Jager's training partner Dan Huling was awful and DeSean Turner didn't advance. Canada turned into an overnight steeple power, however, and has two in the final.

LRC Steeple Round 1 Photos
MB: WC Men's Steeple thread Evan Jager advances for the US. Matt Hughes through for Canada. Dan Huling comes up short.
Sunday
IAAF Day 2 Evening Recap: Bolt's Strike Highlights Dramatic Evening

Lightning Bolt Strikes Literally Just After Bolt Wins 100m
*Athletics Weekly: Bolt walks on water to regain world 100m title
*Bolt On Blue Mondo Track In Moscow's Luzhniki Stadium: "It felt different; I don't know if it was bad different." "... But it didn't feel like a normal track that I'm used to running on. It was a little bit different. Personally I can't complain about that really."
*Bolt Considering Competing In Next Year's Glasgow Commonwealth Games
*Brit Hope James Dasaolu Finishes Last Didn't we call this or what?

Brittney Reese And Ashton Eaton Make It A Golden Day For USA Eaton got the one title missing on his CV. Reese was the last into the final and beat Blessing Okagbare by 2 centimeters for her 6th straight indoor/outdoor WC title.
*Register-Guard On Eaton's Win: "World record, Olympic gold medal, world indoor championship. They all belong to [Eaton]" Eaton: "It was the only thing I had left on my list to do. Now I have done everything there is to do in the multi-events."


LRC On To The Final: The Americans Impress: 3 Really Quick Takes On The 2013 Worlds 800m Semifinals Duane Solomon ran the fastest semi ever at Worlds, Nick Symmonds virtually won his semi and Brandon Johnson became the fastest man ever not to make the final.
*LRC Men's 800 Photos *LRC Great Interview With Nick Symmonds And Brandon Johnson
*MB: Men's 800m semis
*MB: OFFICIAL - LOVE FOR Brandon Johnson THREAD
*MB: So are Souleiman and Symmonds primed for a fight for Gold after that Semi?

*Other Day 2: Video Highlights (US Visitors Only)
*AP: The 400 meters at worlds goes on with no Pistorius Kirani James and a couple others comment on the "Blade Runner."
*Sandra Perkovic Comes Through As The Favorite And Wins Discus Gold
Saturday
Men's 10,000m: LRC Mo Farah Turns The Tables On Jeilan, Galen Rupp 4th Ibrahim Jeilan did his best to beat the "unbeatable" Mo Farah but came up just short as Farah and Jeilan traded the lead down the homestretch. It was Farah's first 10,000m title at Worlds, but his 4th straight title at a global championship at 5,000m or 10,000m.Olympic silver medallist Galen Rupp was fourth, Wisconsin's Mo Ahmed 8th, and Dathan Ritzenhein 9th. *BBC Story *LRC Men's 10,000m Video Interviews Here *Video Highlights Of Race (US visitors only)

LRC Analysis: 5 Thoughts On The Men's 10,000m The king Mo Farah still reigns, Ibrahim Jeilan is a stud, 30 is the new 20 for Mo Farah but not Dathan Ritzenhein, and more. Analysis and post-race commentary intertwined.
*The Guardian: Mo Farah beats his bogeyman to win 10,000m
*Steve Cram And Paula Radcliffe Talk About Farah's 10k Victory And Doubling Back In The 5k
*Alberto Salazar Made Cam Levins Shave His Head

Men's 10k On The Boards:
More Day 1 Results
Men's 10k Photo Gallery:

Pre-Day 1 News
Day 1 IAAF Preview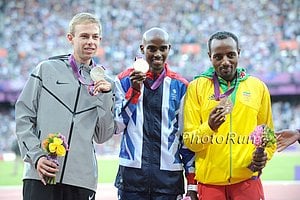 LRC Assessing The US Mid-D And Distance Hopefuls' Odds For A Medal - 11 Have A Shot At A Medal And We Rank Them 1-11 US fans are certainly dreaming of a few medals for their stars. We tell them which 11 athletes have a shot and rank them 1-11. Who is #1? Nick Symmonds, Jenny Simpson or Galen Rupp?


LRC Moscow Diary Entry #1: LetsRun.com Travels To Moscow With Banned Agent Mark Block It would be hard to make this stuff up if we tried. LetsRun.com's trip to Moscow was very eventful as Rojo shared a plane from NY with Mark Block, the entire Somalia World Champs team, as well as the guys from flotrack.
LRC 2013 Pre-Meet World Championships Photos We've got a ton of photos of Canadians, Jamaicans and Kenyans plus Ryan Hill and DeSean Turner.


LRC World And Olympic Steeplechase Champion Yulia Zaripova Is Injured And Not Competing At Worlds An astute LRC visitor noticed yesterday that Zaripova wasn't on the start list. The Russians have confirmed that Zaripova injured her groin and is out. Also we note that Kenya's Lidya Chepkuriui is on the Kenyan team and Tunisia's Habiba Ghribi has withdrawn.
*Tunisia's World And Olympic Steeplechase Silver Medalist Habiba Ghribi Pulls Out Of Moscow With Injury She has recently had knee surgery.
*MB: Zaripova NOT on startlist


2013 US Champ Treniere Moser Drops Out Of Worlds As Well - Sarah Brown Likely To Replace Brown now has until Sunday to secure a visa and fly to Moscow for the first round of the 1,500.
*Nike Oregon Project Issues Statement Saying Moser Has Partially Ruptured One of Her Hamstring Tendons
*MB: The Curious Case of Treniere Moser
*MB: Moser out with hamstring injury
*MB: Treniere Moser Dodges Test?
*MB: If Mosier is Doping, so if Farah
*MB: MOSER out BROWN in NEW WOMENS 1500 WC TEAM
*MB: Sarah Brown's Facebook Page

LRC Women's 5,000 Preview: Meseret Defar Tries To Get A Second World Championships Gold To Add To Her Two Olympic Golds This race could have been something special - Defar vs. Dibaba Round II - but now Defar is the heavy favorite. Rojo goes on a tirade about how this shows an inherent problem in the marketability of track and field. In other sports, greatness (say, Federer) always must eventually face other greatness (say, Nadal). In track, two greats can just avoid each other by choosing different events.


LRC Men's 5,000 Preview: Yenew Alamirew And Edwin Soi Try To Take Down Mo Farah - Do Rupp And Lagat Have A Shot? What are the odds someone can actually take down Farah and besides the Alamirew and Soi, who are the other medal contenders? We break down the men's 5,000 for you.
Pre-Worlds Doping News
More Worlds Previews
LRC Women's 1,500 Preview: Can Jenny Simpson Repeat Or Does Abebe Aregawi Get Gold? Jenny Simpson was the surprise World Champion in 2011. This year she's running way better than in 2011. Before you hand her the gold medal, realize the rest of the world is running much better too and in particular Abebe Aregawi. If you've got time to read one preview today, read this one.


LRC Men's 1,500 Preview: Can Anyone Stop Asbel Kiprop And The Kenyans? Can Leo Or Centro Get Back On The Medal Stand? Asbel Kiprop leads a strong four-man Kenyan contingent that got shut out as last year's Olympics. Will one of them serve as an unofficial rabbit in the final? Can American Olympic silver medallist, Leo Manzano, or Worlds bronze medallist, Matt Centrowitz, get back on the podium? Read to find out.


LRC Men's Steeple Preview: Can Ezekiel Kemboi Take Global Title Number Five Before Conseslus Kipruto Takes Over? Can Evan Jager Medal Ezekiel Kemboi versus Conseslus Kipruto for the win with Olympic silver medalist Mahiedine Mekhissi-Benabbad, two more Kenyans and Evan Jager in the mix.


LRC Women's Steeple Preview: Yuliya Zaripova Looks For Gold Medal Number Three - Can An American Make The Final? Russia's Yuliya Zaripova is the heavy favorite, but could be challenged by Morocco's Habiba Ghribi or Kenya's Milcah Chemos.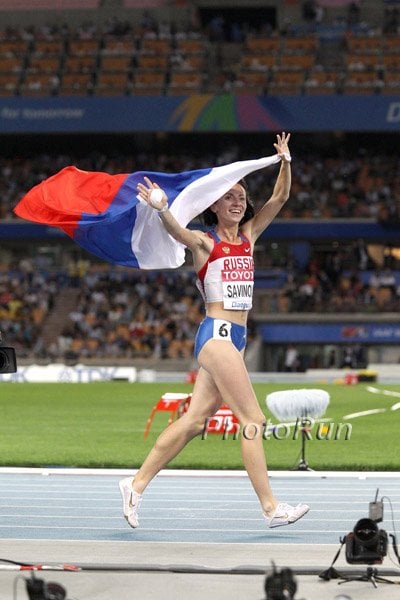 LRC Women's 800 Preview: Alysia Montaño And Brenda Martinez Try To Prevent Mariya Savinova From Three-Peating At Home The American medal chances just went way up as it's being reported in the French press that Francine Niyonsaba is a scratch.



LRC Men's 800m Preview: Nick Symmonds And Duane Solomon Searching For Gold An American has not won a global 800m title since 1972. That could all change at the World Championships in Moscow, where Americans Nick Symmonds and Duane Solomon are two of the gold medal contenders. They'll have their hands full with Mo Aman. We break down the action that starts on Saturday (thumbnail from Trackandfieldphoto.com).


LRC The Fans Lose Again: Dibaba And Defar Both NOT Doubling In Moscow Dibaba vs. Defar X 2. It doesn't get any better than that for track and field fans. Now it won't happen at all as Ethiopian journalist Elshadai Negash is reporting neither Meseret Defar nor Tirunesh Dibaba will double in Moscow. Dibaba and Defar seem to be saying they would rather not lose to one another than win another World Championships medal. There is one positive to this - Shalane Flanagan's medal hopes went WAY up. *Discuss


Next Sunday: LRC Women's 10,000 Preview: Tirunesh Dibaba And Meseret Defar Clash For The First Time Ever At 10,000 - Can Shalane Flanagan Medal? Track fans won't get to see rivals Usain Bolt and Tyson Gay clash at 100 but they will get to see two all-time greats clash in the women's 10,000. Does Dibaba cement her status as the GOAT or does Defar upset her like she did in London? Plus Jordan Hasay's world debut and Amy Hastings looks to be just fourth US woman under 31:00.
Doping News Continues To Dominate The Headlines
Deena Kastor Preps For Moscow With Fastest US Masters 10k Ever As Joyce Chepkirui Wins Kastor's still running well at age 40. Top non-African honors overall went to Great Britain's Gemma Steel, who had a huge breakthrough to grab 2nd.


In First Race Since Boston Marathon, Micah Kogo Wins As Meb Takes Top American Honors Meb was fifth but Ryan Hall was a total non-factor in 10th.
MB: How did Ryan Hall do in the Beach to Beacon 10k? 2013 Discussion Thread
*Press Herald Recap *Toni Reavis Recap

More Road Racing News: Boston Marathon To Have An Extra 9,000 Runners In 2014
A Lot Of Drug News Updates
Will Russia's Anti-Gay Laws Cause Conflicts At Moscow World Champs?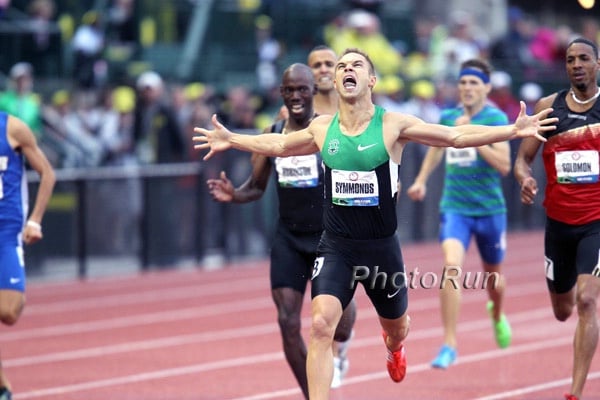 Tuesday At 1:10pm ET: LRC Time To Get Excited For Tomorrow's 800m Final: Can The USA Get Gold? 5 Things To Consider US fans have waited 41 years for gold and 16 years for any medals. Will that change on Tuesday?
*Renato Canova Breaks Down The 800m Field: 40% Chance An American Wins It


LRC Tirunesh Dibaba Remains Undefeated For Her Life At 10,000 - Wins Record 5th Global 10,000 Title She is 11-for-11 at 10,000 and now has more individual golds at Worlds than anyone in history as the Americans had a bit of a tough day.


LRC W 10k Race Analysis - Dibaba Is Underrated, Her Future Plans, The End Of The Line For Flanagan? Hasay Has Nothing To Be Ashamed Of, Her Future Plans We break down the action for you tell you what Jordan Hasay has planned for the rest of this year and next.
*LRC Women's 10k / Men's 800 Photos
*MB: Official Women's 2013 World 10,000 Thread - Discuss Race Live Here

More Distance Analysis: Worth A Chuckle: Despite Revealing Gold Medals To Russian Security Guards, Mo Farah Prevented From Entering Practice Track Area For Post-Race Massage
*Farah Reveals That Jeilan Says Ethiopians Had Team Tactics Planned But Didn't Follow Through On Them They didn't feel good in the heat. Memo to the Ethiopians: Someone has to totally sacrifice themselves for rabbitting to work.
*Coach Canova Calls Men's 10k "A Boring Competition"
*Even More Bored By Women's 10k "If possible, the final of 10,000m for women was in Moscow even more boring than the competition for men."
*Steve Cram And Paula Radcliffe Talk About Farah's 10k Victory And Doubling Back In The 5k


While You Were Sleeping (Sunday AM Action): LRC Mary Cain Advances As Do Jenny Simpson, Sarah Brown Cain let the field gap her 700m into the race, but she rallied back to make the semifinals. Defending champion Jenny Simpson advanced with more ease.

LRC Women's 1,500m Round 1 Photos *LRC Post-Race Video And Audio Interviews: We talk to Simpson, Brown, Cory McGee, Nicole Sifuentes and Sheila Reid.
Round 1 On The Boards: *Cain Advances *Sheila Reid Doesn't *Sarah Brown goes through to next round!

*More Day 2: IAAF Day 2 Preview
*English Gardner Posts Fastest Time In 100 Heats With 10.94
*Aries Merritt And Rest Of The Americans Cruise Through First Round Of 110 Hurdles
*IAAF Day 1 Recap Trey Hardee NH in Decathlon high jump as he had a bad hamstring cramp. *Kelly-Ann Baptiste Tests Positive - Leaves Moscow


LRC Women's Marathon: Edna Kiplgat Repeats As World Champion Talks of the Kenyan women not winning any gold medals at Worlds were a bit premature as they won gold in the first event of the Championships, as Edna Kiplagat pulled away from Italy's Valeria Straneo over the final 2km and Japan's Kayoko Fukushi put it together on the world stage. The strong Ethiopian team disappointed as the agless Deena Kastor was 9th.
*LRC Video Interviews With Deena And Dot McMahan (18th)

Alan Abrahamson: A Marathon Or An Ideal? Abrahmson believes it was too hot and it was. But we heard the Japanese paid for TV rights on the condition the marathon be in prime time, so we aren't as outraged as the sport needs money and normally it's only a high of 70 in Moscow.
*Brett Larner On Japan's Kayoko Fukushi's Marathon Bronze

Marathon Talk On The MB: Official Women's marathon thread
*Why is this Italian being so dumb?


LRC Men's 800 Heats: Americans Duane Solomon, Nick Symmonds And Brandon Johnson And The Other Favorites All Advance Solomon and Symmonds won their heats with Solomon looking the best but the best guy overall was Mo Aman, who put up a rare 1:44 in the first round. Read about that and the guy who PRed by more than six seconds to advance and learn about the guy who told us Olympic 1,500 champ Taoufik Makhloufi isn't here because he's "fat."
*RRW: America Enjoying 800m Renaissance

*LRC Post-Race 800m Interviews: *Nick Symmonds *Duane Solomon *Brandon Johnson *Others - Ireland's Mark English, Ayanleh Souleiman, Andrew Osagie, Michael Rimmer, Anthony Romaniw
More Worlds News
Previous Worlds News
Recommended Read: Kenyans And Russians Most Tested Athletes By IAAF - What Individuals Were Tested The Most? Alan Abrahamson tells you all you need to know.
Great Read: Science Of Sport's Final Comments On Performance Analysis And Whether The 2013 TdF Was Dirty
Doping News: 9 More Turkish Dopers Banned
Doping News: Victor Conte Throws Out Some Major Accusations Against Jamaica
Mo Farah / Usain Bolt News: Bolt Accepts Farah's Race Challenge *London 2 Day Photo Gallery
The Amputee / Blade Length Debate Continues: Oliviera Proves Theory Which Said Double Amputees (Pistorius) Have An Advantage
Think The Sub-2-Hour Marathon Is On The Horizon? Think Again
LRC The Myth Of The Sub-2-Hour Marathon The mainstream media thinks it may be close but in reality most people reading this will be dead when it happens.
*Science of Sport's Ross Tucker agrees: Pacing, fatigue and the brain. Lessons from London.
*MB: Sub 2 Hour Marathon Discussion: My Thoughts and Yours
Drug / Anti-Gay Law News
Karhu $200,013 LRC Worlds Prediction Contest - Better Than Ever - New $2,013 4-Event Challenge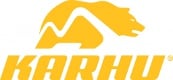 LRC $200,013 Worlds Prediction Contest: Pick 4 Events Correctly And Win $2,013 Our world-famous prediction contest is back and is better than ever. In addition to our full-fledged contest with some great prizes from Karhu, we've gotten a little carried away trying to get more casual fans involved as we've added a $2013 Four-Event Challenge. Pick the top three in order in the four events of your choosing and win $2013*. Don't know anything about Worlds? We've got a guide for you. Plus, you only need to do four events if you don't want to do the full thing. So start picking and more importantly spread the word to non-track fans.
Drug-Related News From Moscow
We Agree - No One Should Talk Of Boycotting Games
More Pre-Worlds Doping News: IAAF Vote For 4-Year Minimum Drug Ban
More On Russia's Anti-Gay Law
Italian Olympic President Hints At Rome 2024 Olympic Bid
Nick Symmonds And Others Speak Out Against Russia's Anti-Gay Law
Nick Symmonds Speaks Out Against Russia's Anti-Gay Law "If I am placed in a race with a Russian athlete, I will shake his hand, thank him for his country's generous hospitality, and then, after kicking his ass in the race, silently dedicate the win to my gay and lesbian friends back home. Upon my return, I will then continue to fight for their rights in my beloved democratic union."
Non-Worlds Pro News
31 More Turks Banned, Bringing Total To 40 In Last Week
Recommended Read: Alan Abrahmson On Turkey's Awful Doping Scandal Abrahmson wonders who is doping these Turks. 20 of the 31 are under 23. Does a 16-year-old girl dope on her own or does someone lead/force her to do it?
*MB: 31 TURKEYS ATHLETES BUSTED FOR PEDS!!!!
US Commentators Should Read This: Interesting IAAF Interview With Steve Cram: From World Champion To World Class Commentator You might be surprised at the amount of work that goes into commentating for major track meets. Cram also talks about being really nervous before some major races, almost like before you are competing yourself.
Book Review - Sports Gene Is Now Out
LRC Sports Gene By David Epstein: A Must-Read For All Coaches If you are a serious about wanting to understand elite sport performance, you've got to read the first book published by Sports Illustrated writer and former Columbia 800 runner (and LRC friend) David Epstein. Whether you want to know the keys to being a prodigy in distance running, or how to make it in the Majors in baseball, or how to dominate the Iditarod dog race, Epstein's got you covered. He even tells you the one thing you need to have to have a 17% chance of making it to the NBA. The book is out now.
*Q&A With David Epstein With Runner's World
*MB: Sports Gene By David Epstein
US News: Lindsay Lohan Fan Of Shannon Rowbury?
Week That Was
LRC What Did We Learn From The London DL?, Fast US "B" Teamers, Gabe Jennings Is A Lucky Man, And We Know Who Is Winning The Women's Steeple The final Diamond League meet and the Russian Champs are in the books and we turn our attention to Worlds. The US chances for Moscow are looking great in the distances. What else did we learn from London? Click to find out. Plus Tyson Gay tested positive a second time.
Upcoming Road Action: Farah Vs. Bekele Vs. Haile G Over A Half Marathon
London Photo Gallery Updated (260+ Photos) Click Below For Full Gallery (Day 1 Here, Day 2 Here)
In Road Debut, American Emily Infeld Cruises To Women's Title At 41st Annual Wharf To Wharf (Article updated) Despite what the article says, the race is 6 miles, not 10k.
MB: EMILY INFELD 30:52!!

Kenyan Nelson Oyugi Wins 41st Annual Wharf To Wharf In Convincing Fashion Local favorite Brett Gotcher was a career-best 3rd, Ben Bruce 5th, Lemoncello 6th, Scott Bauhs 9th and Solinsky was 10th. German Fernandez was a DNS.
*MB: Official 2013 Wharf to Wharf Predictions/Race Thread

Former Iona Star Leonard Korir Wins Quad-City Times Bix 7 Meb was third, Desi 10th.
(Meb 3rd, Desi 10th)