Saturday
More Day 1 Results
Pre-Day 1 News
Pre-Worlds Doping News
More Worlds Previews
Doping News Continues To Dominate The Headlines
A Lot Of Drug News Updates
Will Russia's Anti-Gay Laws Cause Conflicts At Moscow World Champs?
LRC Tirunesh Dibaba Remains Undefeated For Her Life At 10,000 - Wins Record 5th Global 10,000 Title She is 11-for-11 at 10,000 and now has more individual golds at Worlds than anyone in history as the Americans had a bit of a tough day.


LRC W 10k Race Analysis - Dibaba Is Underrated, Her Future Plans, The End Of The Line For Flanagan? Hasay Has Nothing To Be Ashamed Of, Her Future Plans We break down the action for you tell you what Jordan Hasay has planned for the rest of this year and next.
*LRC Women's 10k / Men's 800 Photos
*MB: Official Women's 2013 World 10,000 Thread - Discuss Race Live Here

More Distance Analysis: Worth A Chuckle: Despite revealing gold medals to Russian Security guards, Mo Farah prevented from entering practice track area for post-race massage
*Farah Reveals That Jeilan Says Ethiopians Had Team Tactics Planned But Didn't Follow Through On Them They didn't feel good in the heat. Memo to the Ethiopians: Someone has to totally sacrifice themselves for rabbitting to work.
*Coach Canova Calls Men's 10k "A Boring Competition"
*Even More Bored By Women's 10k "If possible, the final of 10,000m for women was in Moscow even more boring than the competition for men."
*Steve Cram And Paula Radcliffe Talk About Farah's 10k Victory And Doubling Back In The 5k


While You Were Sleeping (Sunday AM Action): LRC Mary Cain Advances As Do Jenny Simpson, Sarah Brown Cain let the field gap her 700m into the race, but she rallied back to make the semifinals. Defending champion Jenny Simpson advanced with more ease.

LRC Women's 1,500m Round 1 Photos *LRC Post-Race Video And Audio Interviews: We talk to Simpson, Brown, Cory McGee, Nicole Sifuentes and Sheila Reid.
Round 1 On The Boards: *Cain Advances *Sheila Reid Doesn't *Sarah Brown goes through to next round!

*More Day 2: IAAF Day 2 Preview
*English Gardner Posts Fastest Time In 100 Heats With 10.94
*Aries Merritt And Rest Of The Americans Cruises Through First Round Of 110 Hurdles
*IAAF Day 1 Recap Trey Hardee NH in Decathlon high jump as he had a bad hamstring cramp. *Kelly-Ann Baptiste Tests Positive - Leaves Moscow


LRC Women's Marathon: Edna Kiplgat Repeats As World Champion Talks of the Kenyan women not winning any gold medals at Worlds were a bit premature as they won gold in the first event of the Championships, as Edna Kiplagat pulled away from Italy's Valeria Straneo over the final 2km and Japan's Kayoko Fukushi put it together on the world stage. The strong Ethiopian team disappointed as the agless Deena Kastor was 9th.
*LRC Video Interviews With Deena And Dot McMahan (18th)

Alan Abrahamson: A Marathon Or An Ideal? Abrahmson believes it was too hot and it was. But we heard the Japanese paid for TV rights on the condition the marathon be in prime time, so we aren't as outraged as the sport needs money and normally it's only a high of 70 in Moscow.
*Brett Larner On Japan's Kayoko Fukushi's Marathon Bronze

Marathon Talk On The MB: Official Women's marathon thread
*Why is this Italian being so dumb?


LRC Men's 800 Heats: Americans Duane Solomon, Nick Symmonds And Brandon Johnson And The Other Favorites All Advance Solomon and Symmonds won their heats with Solomon looking the best but the best guy overall was Mo Aman, who put up a rare 1:44 in the first round. Read about that and the guy who PRed by more than six seconds to advance and learn about the guy who told us Olympic 1,500 champ Taoufik Makhloufi isn't here because he's "fat."
*RRW: America Enjoying 800m Renaissance

*LRC Post-Race 800m Interviews: *Nick Symmonds *Duane Solomon *Brandon Johnson *Others - Ireland's Mark English, Ayanleh Souleiman, Andrew Osagie, Michael Rimmer, Anthony Romaniw
More Worlds News
Previous Worlds News
Recommended Read: Kenyans And Russians Most Tested Athletes By IAAF - What Individuals Were Tested The Most? Alan Abrahamson tells you all you need to know.
Great Read: Science Of Sport's Final Comments On Performance Analysis And Whether The 2013 TdF Was Dirty
Doping News: 9 More Turkish Dopers Banned
Doping News: Victor Conte Throws Out Some Major Accusations Against Jamaica
Mo Farah / Usain Bolt News: Bolt Accepts Farah's Race Challenge *London 2 Day Photo Gallery
The Amputee / Blade Length Debate Continues: Oliviera Proves Theory Which Said Double Amputees (Pistorius) Have An Advantage
Think The Sub-2-Hour Marathon Is On The Horizon? Think Again
LRC The Myth Of The Sub-2-Hour Marathon The mainstream media thinks it may be close but in reality most people reading this will be dead when it happens.
*Science of Sport's Ross Tucker agrees: Pacing, fatigue and the brain. Lessons from London.
*MB: Sub 2 Hour Marathon Discussion: My Thoughts and Yours
Drug / Anti-Gay Law News
Karhu $200,013 LRC Worlds Prediction Contest - Better Than Ever - New $2,013 4-Event Challenge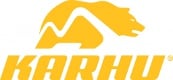 LRC $200,013 Worlds Prediction Contest: Pick 4 Events Correctly And Win $2,013 Our world-famous prediction contest is back and is better than ever. In addition to our full-fledged contest with some great prizes from Karhu, we've gotten a little carried away trying to get more casual fans involved as we've added a $2013 Four-Event Challenge. Pick the top three in order in the four events of your choosing and win $2013*. Don't know anything about Worlds? We've got a guide for you. Plus, you only need to do four events if you don't want to do the full thing. So start picking and more importantly spread the word to non-track fans.
Drug-Related News From Moscow
We Agree - No One Should Talk Of Boycotting Games
More Pre-Worlds Doping News: IAAF Vote For 4-Year Minimum Drug Ban
More On Russia's Anti-Gay Law
Italian Olympic President Hints At Rome 2024 Olympic Bid
Nick Symmonds And Others Speak Out Against Russia's Anti-Gay Law
Nick Symmonds Speaks Out Against Russia's Anti-Gay Law "If I am placed in a race with a Russian athlete, I will shake his hand, thank him for his country's generous hospitality, and then, after kicking his ass in the race, silently dedicate the win to my gay and lesbian friends back home. Upon my return, I will then continue to fight for their rights in my beloved democratic union."
Non-Worlds Pro News
31 More Turks Banned, Bringing Total To 40 In Last Week
Recommended Read: Alan Abrahmson On Turkey's Awful Doping Scandal Abrahmson wonders who is doping these Turks. 20 of the 31 are under 23. Does a 16-year-old girl dope on her own or does someone lead/force her to do it?
*MB: 31 TURKEYS ATHLETES BUSTED FOR PEDS!!!!
US Commentators Should Read This: Interesting IAAF Interview With Steve Cram: From World Champion To World Class Commentator You might be surprised at the amount of work that goes into commentating for major track meets. Cram also talks about being really nervous before some major races, almost like before you are competing yourself.
Book Review - Sports Gene Is Now Out
LRC Sports Gene By David Epstein: A Must-Read For All Coaches If you are a serious about wanting to understand elite sport performance, you've got to read the first book published by Sports Illustrated writer and former Columbia 800 runner (and LRC friend) David Epstein. Whether you want to know the keys to being a prodigy in distance running, or how to make it in the Majors in baseball, or how to dominate the Iditarod dog race, Epstein's got you covered. He even tells you the one thing you need to have to have a 17% chance of making it to the NBA. The book is out now.
*Q&A With David Epstein With Runner's World
*MB: Sports Gene By David Epstein
US News: Lindsay Lohan Fan Of Shannon Rowbury?
Week That Was
LRC What Did We Learn From The London DL?, Fast US "B" Teamers, Gabe Jennings Is A Lucky Man, And We Know Who Is Winning The Women's Steeple The final Diamond League meet and the Russian Champs are in the books and we turn our attention to Worlds. The US chances for Moscow are looking great in the distances. What else did we learn from London? Click to find out. Plus Tyson Gay tested positive a second time.
Upcoming Road Action: Farah Vs. Bekele Vs. Haile G Over A Half Marathon
London Photo Gallery Updated (260+ Photos) Click Below For Full Gallery (Day 1 Here, Day 2 Here)
In Road Debut, American Emily Infeld Cruises To Women's Title At 41st Annual Wharf To Wharf (Article updated) Despite what the article says, the race is 6 miles, not 10k.
MB: EMILY INFELD 30:52!!

Kenyan Nelson Oyugi Wins 41st Annual Wharf To Wharf In Convincing Fashion Local favorite Brett Gotcher was a career-best 3rd, Ben Bruce 5th, Lemoncello 6th, Scott Bauhs 9th and Solinsky was 10th. German Fernandez was a DNS.
*MB: Official 2013 Wharf to Wharf Predictions/Race Thread

Former Iona Star Leonard Korir Wins Quad-City Times Bix 7 Meb was third, Desi 10th.
(Meb 3rd, Desi 10th)