The Fix Is In: Tirunesh Dibaba is in better shape than last year, wanted to double but Ethiopians wouldn't let her Imagine if Tom Brady was told he couldn't play in the Super Bowl.


LRC Moscow Diary Entry #1: LetsRun.com Travels To Moscow With Banned Agent Mark Block It would be hard to make this stuff up if we tried. LetsRun.com's trip to Moscow was very eventful as Rojo shared a plane from NY with Mark Block, the entire Somalia World Champ team as well as the guys from flotrack.
LRC 2013 Pre Meet World Championships Photos We've got a ton of photos of Canadians, Jamaicans and Kenyans plus Ryan Hill and DeSean Turner.


LRC World and Olympic Steeplechase Champion Yulia Zaripova is Injured and Not Competing at Worlds An astute LRC visitor noticed yesterday that Zaripova wasn't on the start list. The Russians have confirmed that Zaripova injured her groin and is out.
*MB: Zaripova NOT on startlist


2013 US Champ Treniere Moser Drops Out of Worlds as Well -Sarah Brown Likely To Replace Brown now has until Sunday to secure a visa and fly to Moscow for the first round of the 1500.
*Nike Oregon Project Issues Statement Saying Moser Has Partially Ruptured One of Her Hamstring Tendons
*MB: The Curious Case of Treniere Moser
*MB: Moser out with hamstring injury
*MB: Treniere Moser Dodges Test?
*MB: If Mosier is Doping, so if Farah
*MB: MOSER out BROWN in NEW WOMENS 1500 WC TEAM
*MB: Sarah Brown's Facebook Page

LRC Women's 5,000 Preview: Meseret Defar Tries To Get A Second World Championships Gold To Add To Her Two Olympic Golds This race could have been something special - Defar vs. Dibaba Round II - but now Defar is the heavy favorite. Rojo goes on a tirade about how this shows an inherent problem in the marketability of track and field. In other sports, greatness (say, Federer) always must eventually face other greatness (say, Nadal). In track, two greats can just avoid each other by choosing different events.


LRC Men's 5,000 Preview: Yenew Alamirew And Edwin Soi Try To Take Down Mo Farah - Do Rupp And Lagat Have A Shot? What are the odds someone can actually take down Farah and besides the Alamirew and Soi, who are the other medal contenders? We break down the men's 5,000 for you.
Pre-Worlds Doping News
More Worlds Previews
LRC Women's 1,500 Preview: Can Jenny Simpson Repeat Or Does Abebe Aregawi Get Gold? Jenny Simpson was the surprise World Champion in 2011. This year she's running way better than in 2011. Before you hand her the gold medal, realize the rest of the world is running much better too and in particular Abebe Aregawi. If you've got time to read one preview today, read this one.


LRC Men's 1,500 Preview: Can Anyone Stop Asbel Kiprop And The Kenyans? Can Leo Or Centro Get Back On The Medal Stand? Asbel Kiprop leads a strong four-man Kenyan contingent that got shut out as last year's Olympics. Will one of them serve as an unofficial rabbit in the final? Can American Olympic silver medallist, Leo Manzano, or Worlds bronze medallist, Matt Centrowitz, get back on the podium? Read to find out.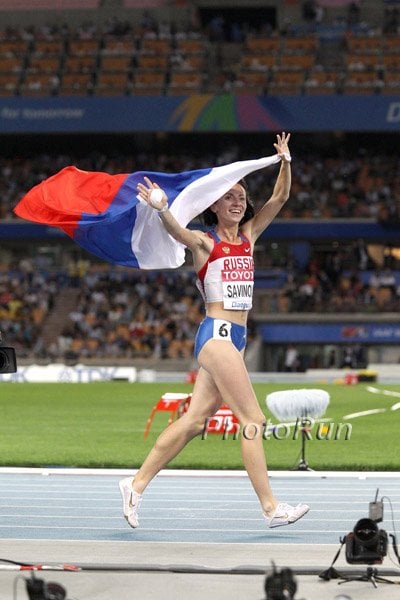 LRC Women's 800 Preview: Alysia Montaño And Brenda Martinez Try To Prevent Mariya Savinova From Three-Peating At Home The American medal chances just went way up as it's being reported in the French press that Francine Niyonsaba is a scratch.



LRC Men's 800m Preview: Nick Symmonds And Duane Solomon Searching For Gold An American has not won a global 800m title since 1972. That could all change at the World Championships in Moscow, where Americans Nick Symmonds and Duane Solomon are two of the gold medal contenders. They'll have their hands full with Mo Aman. We break down the action that starts on Saturday (thumbnail from Trackandfieldphoto.com).


LRC The Fans Lose Again: Dibaba And Defar Both NOT Doubling In Moscow Dibaba vs. Defar X 2. It doesn't get any better than that for track and field fans. Now it won't happen at all as Ethiopian journalist Elshadai Negash is reporting neither Meseret Defar nor Tirunesh Dibaba will double in Moscow. Dibaba and Defar seem to be saying they would rather not lose to one another than win another World Championships medal. There is one positive to this - Shalane Flanagan's medal hopes went WAY up. *Discuss


Next Saturday: LRC Men's 10,000 Preview: Can Anyone Possibly Beat Mo Farah? (Maybe) We break down the action like only we can and tell you we think Galen Rupp's going to have a hard time repeating what he did last year, and Mo Farah's victory may not be nearly as easy as you think.
*MB: Men's 10,000 - Rupp will have to PB to medal
More 10k News: Brendan Foster Talks About How To Beat Mo Farah And Remembers When Farah Wasn't Very Good Telegraph Farah was 59th at the 2001 World XCs.
*Reuters Looks At Farah's Attempt To Double


Next Sunday: LRC Women's 10,000 Preview: Tirunesh Dibaba And Meseret Defar Clash For The First Time Ever At 10,000 - Can Shalane Flanagan Medal? Track fans won't get to see rivals Usain Bolt and Tyson Gay clash at 100 but they will get to see two all-time greats clash in the women's 10,000. Does Dibaba cement her status as the GOAT or does Defar upset her like she did in London? Plus Jordan Hasay's world debut and Amy Hastings looks to be just fourth US woman under 31:00.
Doping News Continues To Dominate The Headlines
Brit Steven Way Wins Stockholm Ultra Marathon
Deena Kastor Preps For Moscow With Fastest US Masters 10k Ever As Joyce Chepkirui Wins Kastor's still running well at age 40. Top non-African honors overall went to Great Britain's Gemma Steel, who had a huge breakthrough to grab 2nd.


In First Race Since Boston Marathon, Micah Kogo Wins As Meb Takes Top American Honors Meb was fifth but Ryan Hall was a total non-factor in 10th.
MB: How did Ryan Hall do in the Beach to Beacon 10k? 2013 Discussion Thread
*Press Herald Recap *Toni Reavis Recap

More Road Racing News: Boston Marathon To Have An Extra 9,000 Runners In 2014
A Lot Of Drug News Updates
Doping News
Will Russia's Anti-Gay Laws Cause Conflicts At Moscow World Champs?
Karhu $200,013 LRC Worlds Prediction Contest - Better Than Ever - New $2,013 4-Event Challenge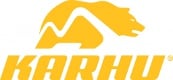 LRC $200,013 Worlds Prediction Contest: Pick 4 Events Correctly And Win $2,013 Our world-famous prediction contest is back and is better than ever. In addition to our full-fledged contest with some great prizes from Karhu, we've gotten a little carried away trying to get more casual fans involved as we've added a $2013 Four-Event Challenge. Pick the top three in order in the four events of your choosing and win $2013*. Don't know anything about Worlds? We've got a guide for you. Plus, you only need to do four events if you don't want to do the full thing. So start picking and more importantly spread the word to non-track fans.
Previous Worlds News
More Pre-Moscow News
Recommended Read: Kenyans And Russians Most Tested Athletes By IAAF - What Individuals Were Tested The Most? Alan Abrahamson tells you all you need to know.
Great Read: Science Of Sport's Final Comments On Performance Analysis And Whether The 2013 TdF Was Dirty
Go Figure: Caster Semenya Wins Again, Remains Undefeated, But Won't Be Going To Worlds As She Didn't Run 2:01.50 You can watch the race video here. "Bizarre" is all we can say. It's almost as if Semenya and her people don't want to go Moscow as there seemingly were no rabbits and Semenya went from last to first in the span of 70 meters.
Doping News: 9 More Turkish Dopers Banned
Doping News: Victor Conte Throws Out Some Major Accusations Against Jamaica
Mo Farah / Usain Bolt News: Bolt Accepts Farah's Race Challenge *London 2 Day Photo Gallery
The Amputee / Blade Length Debate Continues: Oliviera Proves Theory Which Said Double Amputees (Pistorius) Have An Advantage
Think The Sub-2-Hour Marathon Is On The Horizon? Think Again
LRC The Myth Of The Sub-2-Hour Marathon The mainstream media thinks it may be close but in reality most people reading this will be dead when it happens.
*Science of Sport's Ross Tucker agrees: Pacing, fatigue and the brain. Lessons from London.
*MB: Sub 2 Hour Marathon Discussion: My Thoughts and Yours
Nick Symmonds And Others Speak Out Against Russia's Anti-Gay Law
Nick Symonds Speaks Out Against Russia's Anti-Gay Law "If I am placed in a race with a Russian athlete, I will shake his hand, thank him for his country's generous hospitality, and then, after kicking his ass in the race, silently dedicate the win to my gay and lesbian friends back home. Upon my return, I will then continue to fight for their rights in my beloved democratic union."
Non-Worlds Pro News
World Baseball Softball Confederation Hopes Recent MLB Drug Bans Against A-Rod And Others Increase Softball & Baseball's Chances At Being Made Olympic Event In 2020
31 More Turks Banned, Bringing Total To 40 In Last Week
Recommended Read: Alan Abrahmson On Turkey's Awful Doping Scandal Abrahmson wonders who is doping these Turks. 20 of the 31 are under 23. Does a 16-year-old girl dope on her own or does someone lead/force her to do it?
*MB: 31 TURKEYS ATHLETES BUSTED FOR PEDS!!!!
Survey Finds Average Person Thinks They Have A Better Diet Than Average Person
Paula Radcliffe: "Mo [Farah] might not have it all his own way in the marathon."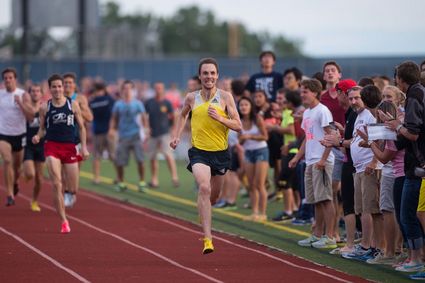 Nick Willis Falls Just Short Of Michigan Record For State's Fastest Mile New dad Nick Willis deserves a big Thumbs Up for organizing the mile race himself in Saline, Michigan. He came up short of the Michigan record but won in 3:56.57 ahead of Dan Clark (3:57.40) and Miles Batty (3:58.06) as seven broke 4:00.00. *Video Of Race (updated with better video)
US Commentators Should Read This: Interesting IAAF Interview With Steve Cram: From World Champion To World Class Commentator You might be surprised at the amount of work that goes into commentating for major track meets. Cram also talks about being really nervous before some major races, almost like before you are competing yourself.
Book Review - Sports Gene Is Now Out
LRC Sports Gene By David Epstein: A Must-Read For All Coaches If you are a serious about wanting to understand elite sport performance, you've got to read the first book published by Sports Illustrated writer and former Columbia 800 runner (and LRC friend) David Epstein. Whether you want to know the keys to being a prodigy in distance running, or how to make it in the Majors in baseball, or how to dominate the Iditarod dog race, Epstein's got you covered. He even tells you the one thing you need to have to have a 17% chance of making it to the NBA. The book is out now.
*Q&A With David Epstein With Runner's World
*MB: Sports Gene By David Epstein
US News: Lindsay Lohan Fan Of Shannon Rowbury?
Week That Was
LRC What Did We Learn From The London DL?, Fast US "B" Teamers, Gabe Jennings Is A Lucky Man, And We Know Who Is Winning The Women's Steeple The final Diamond League meet and the Russian Champs are in the books and we turn our attention to Worlds. The US chances for Moscow are looking great in the distances. What else did we learn from London? Click to find out. Plus Tyson Gay tested positive a second time.
Upcoming Road Action: Farah Vs. Bekele Vs. Haile G Over A Half Marathon
London Photo Gallery Updated (260+ Photos) Click Below For Full Gallery (Day 1 Here, Day 2 Here)
In Road Debut, American Emily Infeld Cruises To Women's Title At 41st Annual Wharf To Wharf (Article updated) Despite what the article says, the race is 6 miles, not 10k.
MB: EMILY INFELD 30:52!!

Kenyan Nelson Oyugi Wins 41st Annual Wharf To Wharf In Convincing Fashion Local favorite Brett Gotcher was a career-best 3rd, Ben Bruce 5th, Lemoncello 6th, Scott Bauhs 9th and Solinsky was 10th. German Fernandez was a DNS.
*MB: Official 2013 Wharf to Wharf Predictions/Race Thread

Former Iona Star Leonard Korir Wins Quad-City Times Bix 7 Meb was third, Desi 10th.
(Meb 3rd, Desi 10th)