Post London DL Distance News
Mo Farah: Mo Farah challenges Usain Bolt to race - wants distance to be chosen by 'proper' athletic fans *Discuss
*Mo Farah 'training harder than ever' to stay at the top *Video
*Mo is training so hard his twin daughter started crying as she didn't recognize her dad as he's been at altitude for so long
*Farah to focus on marathon after worlds - might come back to track if he's not good at marathon


Mark English: Mark English missed Irish 800 record by .02 in London with 1:44.84 - but is now just 2nd Irishman ever under 1:45 Don't know about the 20-year old? Reac previous MB talk of him below:
*MB: 2013: Mark English- 800m (this is the most underrated youngster outside africa)
*MB: 2012: Another talented 800m junior
*MB: 2011: New Irish junior 800m record - 1:47.09

19-year old European jr 1500 champion Jake Wightman picked his parents well - Dad is Olympic announcer, Mom was Olympic marathoner

Post London DL Non- Distance News
Day 2: Full Day 2 Recap By IAAF Renaud Lavillenie's 6.02 vault stole some of Mo Farah's thunder.
*RRW Recap Of Distance: "Mo Mania" Continues With Win
*Video Highlights

Mile:
LRC Augustine Choge Wins 2013 Emsley Carr Mile But Do American Men's Medal Chances Take A Hit Despite Three Personal Bests? It was a good day for the Americans as five guys ran faster than 3:53.16 ... or was it? We do our best to explain.
*19-Year-Old Brit Charlie Grice Runs 3:54 As Does Lee Emanuel



3,000: LRC Mo Farah Thrills The British Crowd With Dominant Victory As Ryan Hill Surprisingly Takes 2nd Mo won as expected but did anyone expect Ryan Hill to beat Tariku Bekele and Ritzenhein?


Steeple: LRC Brimin Kipruto Wins - Any Chance Kenya Will Reverse Course And Name Him To World Championships Team? Evan Jager fans rejoice. The Kenyans are apparently going to not take an in-form former World and Olympic champion in the steeplechase who was top three at their Trials. Simply brilliant.

Non-LRC Coverage: Athletics Weekly: British Victories Delight Hometown Crowd Christine Ohuruogu, Mo Farah and Katarina Johnson-Thompson got wins.
*Renaud Lavillenie Vaults Brilliant 6.02m, Then Jumps Over Advertising Board Into Stands To Hug Coach
*Jessica Ennis-Hill Runs 13.08 In Hurdles And Was Last In LJ - Says She Won't Go To Worlds Unless She's Competitive
*Jessica Ennis-Hill Looks To Be Running Out Of Time For Worlds Glory Bid
*Great Britain's Women's 4 X 100m Relay Team Sets National Record
*Team GB Drops Stick (Again) In Men's 4 X 100
*Allyson Felix Wins In Pedestrian 22.41 - Says She Feels Great
*American Results In London

MB: Official Day 2 Discussion Thread: Talk about the action live.

Day 2 On The Boards: RYAN MF HILL Hill was the top American in the 3k over Ritz.
*Stick a fork in Centro. He is DONE! Centro had another disappointing race.
*Galen Rupp Top American in Mile
*Help us understand Ayanleh Souleiman's pre-race gesture? (pic)
*Brits, please tell me why does even the Mayor of London have awful teeth?
*If Mo became world beater without ever switchin to NOP, would you be suspect?
Non-London DL Action
More Pre-Moscow News: Kenyans Think They Have A Way To Beat Mo
Latest Pre-World Champs Updates: Young Kenyans Looking To Prove Themselves; NZ's Kim Smith Out
US News
IPC Worlds Updates
Drug Talk
Recent Results
Science Of The Sport
US News: Economics Of US Pros And NCAA Division 4?
Random International
New Study Says Vegetarian Diet Can Meet A Runner's Nutrient Needs, But It Takes A Lot Of Work
More From The Weekend
Recommended Read Renato Canova Reveals The Best Strategy To Beat Mo Farah His strategy: You don't. You wait for him to get old.

*LRC Update: Canova Explains On LetsRun.com Why He Thinks Farah Might Have Touble In A 3,000/5,000 Record Attempt
*Discuss Canova's article here. Yesterday Canova seemingly read this thread as well: MB: Mo's 3:28.81, what is the ideal tactic to beat him at 5K/10K?
Who Will Actually Be In Moscow?: David Rudisha And Yohan Blake Both Withdraw
Asafa Powell And Jamaicans Test Positive
Brandon Johnson 1:43.84 PR Win In Madrid, Nesta Carter 9.87 Brandon Johnson's incredible 2013 has kept rolling into July. LaTavia Thomas won the 800 with Jenny Simpson 3rd, and Gabrielle Anderson over Morgan Uceny in 1,500.
MB: *Brandon Johnson 1.43.83


LRC Cory McGee Qualifies For Worlds - Runs 4:06.67 In Belgium

LRC Ryan Hill Qualifies For 2013 IAAF World Track And Field Championships - Runs 13:14.22
*LRC Paris Photo Gallery Added

LRC Men's 1,500: Mission Accomplished* For American Men; Leo's BACK!!! Leo Manzano may still be sponsorless but the lion is officially out of hibernation as he showed why he is the Olympic silver medallist as he led the American charge as he and Lopez Lomong both got the "A" to finalize America's Moscow WC team. All was not totally well for the Americans, though, as Centro stepped off the track, possibly injured. Update: Salazar Says Centro's Not Injured - Just "Embarrassed" For Dropping Out For First Time Ever
Video: Leo, Lawi, Lopez And Lagat Talk After Paris 1,500
MB: Paris 1500m *Manzano IS BACK - 3:33.14 in Paris!!! *Centro DNF Paris 1,500?


LRC Men's Steeple: Ezekiel Kemboi Breaks 8:00 As Mahiedine Mekhissi-Benabbad Breaks The European Record The men's steeple clash between the Olympic gold and silver medallists certainly lived up to the hype.
*EA: France's Mahiedine Mekhissi-Benabbad Broke The Steeple European Record With 8:00.09
MB Talk: Manzano 3:33.14 for 3rd!, Lomong Gets "A", Centro Drops Out, Bolt 19.73, James Over Merritt, Kemboi Sub 8:00, Mekhissi 8:00.09, Individual links above for each headline. Manzano interview here.
2 Reviews & 1 Book Excerpt From John McDonnell: The Most Successful NCAA Coach In History
Book Excerpt The Legendary Story Of The 1989 Penn Relays DMR, Where 4 Kids From Arkansas, Texas And Missouri Beat 4 African Olympians And The Olympic 1,500m Champ The 1989 Mount St. Mary's Penn Relays DMR team featured 4 African Olympians, including 1988 Olympic 1,500m champ Peter Rono. John McDonnell's Arkansas squad featured 4 kids from Texas, Missouri and Arkansas. A legendary motivational speech by McDonnell and Joe Falcon on the anchor made for one of the great upsets in Penn Relays history. Read all about it in this excerpt from the new John McDonnell biography.

LRC Reviews: #1: Two Thumbs Up
*Review #2 by D2 Coach Torrey Olson "It's got a lot to offer anyone interested in an incredibly sustained passion for the both the sport and the profession."
Recommended Read: Kenyans and Russians most tested athletes by IAAF - What individuals were tested the most? Alan Abrahamson tells you all you need to know.
Great Read: Science of Sport's final comments on performance analysis and whether the 2013 TDF was dirty
Moscow WCs start in less than two weeks.
Random US News
Go Figure: Caster Semenya Wins Again, Remains Undefeated, But Won't Be Going To Worlds As She Didn't Run 2:01.50 You can watch the race video here. Bizarre is all we can say. It's almost as if Semenya and her people don't want to go Moscow as there seemingly were no rabbits and Semenya went from last to first in the span of 70 meters.
Day 1: IAAF Full Meet Recap: Bolt (9.85) Brings A Bit Of Lightning To London Great men's high jump as well.


Men's 800: LRC Nick Symmonds Wins - Is He Officially Now A Gold Medal Threat? Symmonds was way better than Duane Solomon over the last 50m and is now dreaming of a medal - but what color?
*Register-Guard: Olympic Oval Agrees With Symmonds Again

Women's 800: LRC Brenda Martinez Crushes Everyone Martinez absolutely dominated this one as she negative-splitted her last lap.


Women's 3k: LRC Shannon Rowbury Gets Her First DL Victory - Wins 3,000 Shannon Rowbury used her 1,500 speed to blow Molly Huddle's doors off over the last 150. This race was Jordan Hasay's European pro debut.
*Mary Cain And Jordan Hasay React To First Huge European Races - Ajee Wilson Getting Used To It

Women's 1,500: LRC Mary Cain's Pro European Debut Ends With Fifth-Place Finish As Kenya's Mary Kuria Gets The Win Many were disappointed by Cain's 5th-place showing, but not us. Find out why.
*RRW: Mary Cain Fely "Drained" By Huge Crowd But Is Hoping To Learn From Her Mistakes
*Gabriele Anderson Continues Successful Summer In London

More: After Coming Up Short In WR Attempt, HJer Bohdan Bondarenko Thinks He'll Get WR In Moscow "I am very happy. I feel I will get it at Moscow."
*Independent: Dire Start Does Little To Halt Bolt In 100m
*RRW: Americans Shine On Opening Night Of Sainsbury's Anniversary Games
*After All The Hype From British Press, Recent 9.91 Man James Dasaolu Pulled Out Of 100 With "Tight Hip On Warmup"
*Warren Weir Sends Message Of Intent With 200m Win In 19.89
*Jenn Suhr Loses PV To Cuba's Yarisley Silva She wasn't down, though, as Suhr said, "Training has really been going well, it's just sometimes I think you are jumping better than your story and that's it right now. I'm jumping a lot better than what I'm putting up."
*EA Day 1 Recap: Bohdan Bondarenko Makes Another Attempt At WR; Czech Reupublic's Zuzana Hejnova Sets Seasonal Best In 400 Hurdles
*UK's Perri Shakes-Drayton Gets 2nd In 400H In New PR
*List Of US Performances On Day 1 Of London DL
*Telegraph: London 2012 Anniversary Games: Day One In Pictures
*Telegraph Article On UK Performances

London On The Message Board: MB: Official 2013 London Thread
*There will be no American winners at the London Diamond League meet Not sure if today is opposite day or what.
Men's 800: American men dominate men's 800m in London
*SYMMONDS WILL BE THE WORLD CHAMPION!!

Women's 800: Martinez dominates!!!

Women's 3,000: Rowbury wins - US 123 in London
*Rowbury - what can she do in the 5000m?
*Jordan Hasay 8:46.89 3K PR in London She may have PRed but her doors were blown off in the last 300.

Women's 1,500: Cain with her first clunker.
*DOWN GOES CAIN DOWN GOES CAIN DOWN GOES CAIN
*Is Cain officially a Pro Now?? She just won $2500..
*Will Mary Cain PR Today??
Other London Anniversary Games Pre-Meet News
LRC Preview: American Fans Are Going To Like This One - Cain, Hasay, Huddle, Rowbury, Uceny, Rupp, Centro, Ritz, Symmonds, Solomon, Etc. This meet is watered down by international standards as many of the top Africans are on the sidelines but American fans will have plenty to pay attention to here.
*IAAF Full London Preview: Kirani James In 400, Bohdan Bondarenko In The HJ, Valerie Adams In The SP And Much More

Drug Talk At Press Conference Dominates Pre-Meet News:
Previous Pre-London DL News
More Pre-Moscow 2013 News
Pre-Moscow 2013 News
Top International News: Rudisha's Season Is Over
Sprint News
Good Read: Meet Scotland's And Glasgow University's Laura Muir, Who Has Gone From 2:07.3 To 2:00.8 In One Year And Is Now Going To Moscow Before her switch to new coach Andy Young, she used to wonder how she'd ever compete at Commonwealths.
IAAF Full Meet Recap Brigetta Barrett, Renaud Lavillenie, Montsho, Kiprop, Edwin Soi and Vesely all got world leaders.


1,500: LRC Asbel Kiprop Runs 3:27.72, Mo Farah Takes Down Steve Cram's British Record
What an unbelievable race. Asbel Kiprop's magic in Monaco continued with a 3:27.72 PR win and then in 3:28.81 was none other than Mo Farah. Bye-bye Steve Cram's British record. Farah, the Olympic 10k gold medallist is now the sixth-fastest 1,500 man ever. The vaunted American contingent was a non-factor in this one, but up front was so hot, it was hard to be a factor.
*Video Interviews With Mo Farah, Asbel Kiprop and Nick Symmonds


LRC: USA Women DESTROY Monaco 1,500! World Champion Jenny Simpson got the big win in her final race before Worlds, new 800m star Brenda Martinez nearly made it an American 1-2 after barely getting into the meet in the first place, and Shannon Rowbury and Gabriele Anderson ran 4:01 for 4th and 5th. US Champ Treniere Moser struggled in last, but the American women are back in the 1,500!
*Martinez #10 All-Time U.S. At 1,500M


800: LRC Duane Solomon Comes Through As The Favorite - Picks Up First Diamond League Victory The 2013 world #1 did his normal thing - get out fast, and in the end he BARELY hung on for his first DL victory.


5,000: LRC Four Men Break 13:00 But Americans Lagat And Rupp Struggle The guys up front were on WR pace early and that group included Lawi Lalang, who is now the fastest man in collegiate history, but not Galen Rupp or Bernard Lagat. Last time Lalang raced, he beat Kenenisa Bekele. Now he takes down Galen Rupp, proving this MBoarder is correct for a day: Lawi Lalang Is Better Than Galen Rupp.

MB: Shalaya Kipp gets the job done - 9:37 in Monaco Updated with post-race interview from Kipp. Milcah Chemos won in 9:14.

Monaco On The Boards:
*Monaco live updates-Official Thread
*2013 Monaco: Holy mother of God: Asbel Kiprop 3:27.72, Mo Farah sets British record at 3:28.81
*Farah 3:28.81 6th fastest 1500 runner of all time
*Shoutout to Symmonds for running 3:34
*A thought about Mo & Galen's new found speed
*Duane Wins 800: first American >= 800m with a win since...
*Soi 12.51! Galen Rupp failed to break 13:00 as this race went out super, super fast. Maybe 6:20 low at halfway. Looks like this guy was correct:
Pre-Monaco News
LRC Catching Up With The Olympic 1,500 Silver Medallist Leo Manzano In Monaco We sat down with Manzano this morning at his hotel in Monaco. Still sponsorsless, Manzano seems to be in a great frame of mind and is very much looking forward to racing tomorrow.
MB: Carmelita Jeter Walks Out of Monaco Press Conference after Doping Question *1-Minute Video Here With Decent Sound Of Her Walking Out

LRC Mo Farah Talks Speed Before 2013 Herculis 1,500m After a double deck bus tour of Monaco with Mo was cancelled due to a storm, Mo was forced to do a normal presser. Farah: "I used to believe I could never beat the Kenyans until I trained with them."
Recommended Read: Ken Goe: Track And Field A Sport Of Haves And Have-Nots Goe takes a look at the state of the sport, saying, "For every Allyson Felix or Galen Rupp, who make a comfortable living from track and field, there are dozens of athletes living on the margins, near poverty or in debt, or bankrolled by relatives. Olympic dream? This is more like a nightmare."
Sad RIP News
Good Read: Running Times: "More miles, more mustache and more maturity are leading Will Leer to impressive results" in 2013 Despite not making the US team for Moscow, Leer has ran well this year, especially considering he thought about quitting the sport after the Olympic Trials last year.
In Road Debut, American Emily Infeld Cruises To Women's Title At 41st Annual Wharf To Wharf (Article updated) Despite what the article says, the race is 6 miles, not 10k.
MB: EMILY INFELD 30:52!!

Kenyan Nelson Oyugi Wins 41st Annual Wharf To Wharf In Convincing Fashion Local favorite Brett Gotcher was a career-best 3rd, Ben Bruce 5th, Lemoncello 6th, Scott Bauhs 9th and Solinsky was 10th. German Fernandez was a DNS.
*MB: Official 2013 Wharf to Wharf Predictions/Race Thread

Pre-Race: Former American Record Holder Chris Solinsky Hopes To Become The First American Wharf To Wharf Winner Since 1995
*Chris Solinsky Headlines 2013 Wharf To Wharf Race Elite Field
*Hometown Hero, Brett Gotcher, Takes Shot At Title
*Top 10 Moments In Wharf To Wharf History
Former Iona Star Leonard Korir Wins Quad-City Times Bix 7 Meb was third, Desi 10th.
(Meb 3rd, Desi 10th)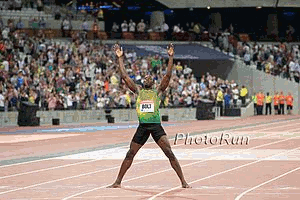 IAAF Head Lamine Diack Will Step Down In 2015 And Will Anoint A Successor, Who Is Expected To Be Sebastian Coe
News From Kenya
Doping
USADA Says Tyson Gay's "B" Sample Tests Positive And That He Failed A Second Test At The US Championships USADA CEO Travis Tygart said, "The additional positive sample is consistent with him taking responsibility. He should be commended for that and for removing himself from World Championships, which we all should appreciate. The sample was expected ..."
Strange News: Runner Stops For A Smoke, Gets Mugged They apparently stole $7 from his wallet and the rest of his cigarettes.
Wejo Speaks: 5 More Thoughts From Monaco: My Favorite Monaco Moment: Jenny Simpson, "Keep Being Hard On The Cheaters" Before turning our full attention to London, Wejo's got 5 more behind-the-scenes thoughts on Monaco. Jenny Simpson wants a cleaner sport, Brigetta Barrett entertains on and off the track, the women's 1,500m runners impress, Lawi Lalang gets overlooked, and Queen Harrison love.
Other Drug News:
*IAAF Anti-Doping Stats: Top 10 Most Tested Nation Kenya, Russia and the USA top the list.
*More Drugs Shame On Jamaica After Soccer Player Fails Doping Test
Interesting: Opinion Piece Analyzing Haile Gebreselassie's Upcoming Entry Into Ethiopian Politics In 2015
US News: 2013 Will Be The Last Year The NYC Marathon Is Sponsored By ING The bank has sponsored the race for the last 10 years.
*Jenny Simpson Named USATF Athlete Of The Week For Her 1,500 Win At The Monaco DL Meet
Week In Review - The Week That Was
LRC Is Something Wrong With Galen Rupp? Mo Farah, Lawi Lalang And Jenny Simpson Impress, And A Royal Kiss During Leo Manzano's Race This week we struggle to put Mo Farah's amazing 1,500 run into perspective for you before moving on to see if Jenny Simpson might repeat as world champion. Along the way, we get caught up in the Prince and Princess mania that is sweeping the globe. We exclusively show you that Leo Manzano was running so bad in Monaco, that Prince Albert and Princess Charlene started to make out before his race was even over. We also come to realization that every race that Galen Rupp has run so far in 2013 has been worse than the same race he ran last year. Is something wrong?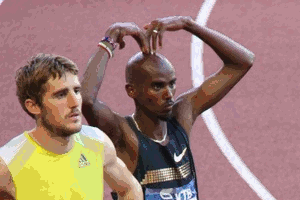 Gone Over The Weekend? Monaco: Kiprop 3:27!!!, Farah!? 3:28. More Monaco Race Videos Here, Look To Your Left For LRC Recaps / Interviews
Jenny Simpson 4:00.48 Win In Monaco, Brenda Martinez 4:00.94 For 3rd! (Recap Here, More Monaco Race Videos Here)
Doping Talk Is Still Dominating The Headlines Worldwide
Week In Review
LRC Gay And Powell Test Positive: Leroy Burrell The Fastest Of All Time?, Brandon Johnson Keeps Rolling, Ben True, Hassan Mead And More We take a look at Tyson Gay and Asafa Powell testing positive, give some props to some good performances on the track and much more.
Russian Athletics Coach Slams Doping Claims Made By London Daily Mail Which Hinted At Conspiracy
*Conspiracy Theory? London's Daily Mail Alleging Doping Conspiracy In Russia Where Athletes Are "Ordered To Dope" By Coaches And Testing Labs Are Paid To Cover It Up The report claims that an "anonymous" Russian sport official said, "Russians are still taking anabolics that were developed in the GDR in the 1970s. Every sportsman takes doping at the early stages as they are not tested until they become grown-ups."
Think The Sub-2-Hour Marathon Is On The Horizon? Think Again
LRC The Myth Of The Sub-2-Hour Marathon The mainstream media thinks it may be close but in reality most people reading this will be dead when it happens.
*Science of Sport's Ross Tucker agrees: Pacing, fatigue and the brain. Lessons from London.
*MB: Sub 2 Hour Marathon Discussion: My Thoughts and Yours