Shalane Talks To LetsRun Just Before Heading To Boston
Random Interntional
More Boston News
Some Interesting International Track News
It's Almost Marathon Monday
Drug News: Remember Those 17 Doping Cases The IAAF Mentioned? Expect Some To Be Russian
Saturday Track Action In Melbourne *Melbourne Results
More On 2016 Trials
The Fields For This Season's Top Track Meets Are Starting To Take Shape
Week In Review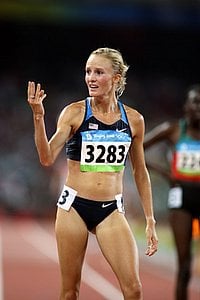 LRC WTW: Can An American Win Boston? Andres Arroyo Impresses, And It's OK To Race A Lot Less than a week before Monday's Boston Marathon, we examine American futility in Boston and ponder: Can Shalane Flanagan end the drought? Plus, we span the globe from Carlsbad, to Gainesville, to Prague, and look at women's running depth.
US News: 2016 Trials Will Be In Eugene Again
Non-Boston Marathon News
Upcoming Track Action
US Elite/NCAA News
London Loses One: 2:19 Marathoner And RAK Half Marathon Champ (66:09) Lucy Kabuu Pulls Out Of London Marathon, Citing Lack Of Fitness
Upcoming Action On The Track And Roads
Oscar P News
*Oscar Pistorius' Family Say He's Been Coming Out Of "Isolation" And "Interacting With People," Including Some Who Were Close To Reeva Steenkamp USA Today
*Oscar Pistorious Book Already In The Works It will be published shortly after the trial.
Armstrong Sold His Estate To Help Pay For His Huge Legal Bills As He Faces Multiple Lawsuits; Has Hired Attorneys In 3 US Time Zones And GB And yet another lie Lance told - back in 2008 he told his kids, "You will graduate from high school in this house. I promise. Dad's not moving again."
Reading About Running
Armstrong Feeling The Financial Burn? Lance Armstrong Sells His Austin Estate Where He Has Lived Since 2004
The Wall Street Journal Investigates What You've Been Talking About For Years
Update: Good Read: Ross Tucker From Science Of The Sport Chimes In On The Thyroid Debate And Comments On The WSJ Article "It's the training that causes the condition to begin with. That's not the case for asthma, which is an existing condition, admittedly worsened by intense exercise, but not a direct consequence of exercise participation and training. In effect then, in the case of hypothyroidism, the athlete requires the medication because they behave as an athlete - they train hard. They generate the condition, and the drug permits harder training, and that to me does cross the line of fairness. I see no distinction between this and the use of testosterone or other hormones to ensure that recovery is optimized."


The WSJ Takes A Look At The Endocrinologist To Athletes Who Have Won 15 Gold Medals What do Carl Lewis, Galen Rupp and Ryan Hall all have in common? Thyroid medication.

LRC Analysis Hypothyroidism, The Wall Street Journal, Jos Hermens, Mo Farah, Galen Rupp And The Olympics link fixed
*Discuss: Wall St Journal looks at Houston Doc who treats Rupp, other thyroid users
Ryan Hall, Meb Keflizighi And Abdi Abdirahman To Compete At Boston Marathon
LRC And Then There Were None: Abdi Abdirhaman Withdraws from 2013 Boston Marathon Boston is Monday, but none of the 2012 American Olympians have made it to the start line - and last year only one made the Olympic finish line.
*MB: Abdi out of Boston: Another American Drops
You Can Run World Champs In 2015 - Kind Of
Want To Run In The World Championships Marathon? Well, Starting In 2015, You Can According to the IAAF Council Meeting Notes from this weekend, starting at the 2015 Beijing World Championships, "Mass participation races for men and women to be held at the same time of the World Championships marathon races."
Other News
No Hall, No Meb, No Mosop - Who's Left?
LRC Meb Keflezighi Withdraws From 2013 Boston Marathon With Injury
*MB: Meb just dropped out of Boston
Is Another HS Sub-4:00 On The Horizon?
LRC Andres Arroyo: Florida Prep Runs 1:47.79 For 800 Meters - Becomes US #7 #6 All-Time The question now is can Arroyo, who ran a solo 4:04 a few weeks ago and now sits right behind Alan Webb on the US HS 800 list, break 4? Amazingly, he was 7th to last at World XC a few weeks ago as well.

In Case You Missed It: April Fools On LRC
Did you not visit on the April 1st? LetsRun.com's 2013 April Fool Page Is Here
MB: *April fools page too obvious *What was your favorite April Fools 2013 headline
*Capital FM April Fools Joke On WMM Cutting Prize Money For Kenyans Fooled Many Causing Outrage On Social Media
2,000+ World Cross-Country Photos Now Up
Learn From The Pros
LRC Ten Training Tips From Bernard Lagat, Dathan Ritzenhein And Abdi Abdirahman The American men took center stage at the NYC Half on Thursday. You can watch video interviews with the top American men (Lagat here, Ritz here and Abdi here) and we will have more on their race preparations on Friday, but in the meantime we compiled ten training tips from Bernard, Dathan, and Abdi that you can use in your own training.
World XC: Medhin Is LetsRun's Athlete Of The Week
Meet Eritrea's Teklemariam Medhin - LetsRun.com's Athlete Of The Week Teklemariam defied all odds to get bronze at World XC as only a month ago he had malaria and then had to sleep on the floor of an airport for two days just before the race. If a US runner did this we'd rightly never hear the end of it, yet Teklemariam has received almost no publicity for the amazing feat.
Beautiful People: NCAA Banquet Photos (Click On Photo)
Usain Bolt Does The Harlem Shake