Carlsbad: LRC Gebremeskel 3-Peats And Gelete Burka Wins - Manzano Struggles Big-Time When you put one of the top track runners on the road, normally he wins and Gebremeskel did just that. Leo Manzano's much hyped 5k debut was a total disaster but the race also served as the return of 2011 Mo Farah slayer Ibrahim Jeilen. Will Leer and Brenda Martinez were the top Americans.

Cherry Blossom 10 Miler: Allen Kiprono Celebrates Too Early - Daniel Salel (46:06) And Caroline Rotich (52:46) Win Tight Races
*Janet Bawcom Sets US Record In Women-Only Race (53:28) To Capture USA Women's 10-Mile Championship 3-time US Olympian Jen Rhines returned to competition and was fifth in 54:54.

Shamrock Shuffle 8k: Asics Aggies Runner Phillip Reid Wins Chicago Shamrock Shuffle 8k In 23:08, Beating Out Hansons-Brooks Runner Jacob Riley (23:10) Lisa Uhl won the women's race in 25:54 over Hansons-Brooks runners Melissa White and Dot McMahan. This race also served as the USATF National Club Team 8k Championships, which was won by Hansons-Brooks on both the men's and women's side.

Paris Marathon: Kenyan Peter Some Is Surprise Winner, Setting A 3-Minute-Plus PR In 2:05:38 Over Tadese Tola (2:06:33) And Eric Ndiema (2:06:34) (updated) 2:04 man Abraham Girma was way back in 8th (2:08:19) as US's Jeffrey Eggleston was 17th in 2:14:57. Ethiopian Boru Feyse Tadese won the woman's race in a new CR of 2:21:06. *Deeper Results
*OTB: Paris Marathon Live Thread
More Weekend Action
Berlin Half: Kenya's Jacob Kendagor Wins Berlin Half Marathon In 59:36 With Silas Kipruto 2nd (1:00:12) And Victor Kipchirchir 3rd (1:00:27) Helah Kiprop won the women's race in 1:07:53 over Philes Ongori (1:08:01).
*JapanRunning News Looks At Japan Distance Runners' Weekend Road Performances Mai Ito was 3rd at the Berlin Half in 1:10:00 as a tune-up for the London Marathon in 2 weeks.
*24-Year-Old Man Died During Berlin Half The amateur runner collapsed shortly before the finish line and died later in the hospital.

Go! St. Louis Half: Aaron Braun (1:03:13) And World XC Team Member Mattie Suver (1:12:22) Win Titles At Go! St. Louis Half Marathon Jordan Chipangama was 2nd in the men's race with 1:03:22 while Suver beat out Tera Moody by 12 seconds. *Full Half Results
*Geoffrey Kiprotich Won The Marathon In 2:20:00
*Pre-Race Article

Cooper River Bridge Run 10K: Kenya's Simon Ndirangu Wins In 28:05 With Julius Kogo (28:49) And Bobby Mack (28:50) A Distant 2nd And 3rd In the women's race, World XC 2nd placer Hiwott Ayalew won in 32:18, beating Ogla Kimaiyo by 2 seconds.

More From Prague Half (See Full Coverage Below): Good Read: After A Long Time Away, Kenya's 2004 Olympic Silver Medalist Isabella Ochichi Returns To Competition At The Prague Half Marathon With A 69:21 For 3rd "In 2011, I can remember thinking that I needed to go back to competitive running even though the doctors said no. I felt my body smiling and I knew I had to try. I love running."

Other: 91-Year-Old Sets World Half Marathon Record At 3 Hours, 3 Minutes And 56 Seconds Apparently there was no previous record.
More IAAF News
After Pulling Out Of Boston, Meb Keflezighi May Extend His Career And Not Retire At The End Of 2013 As He Had Planned "I think I will go on in 2014. After that, I don't know. Maybe two more years to the Olympics?"
MB: Ritz Injured Yet Again - Pulls out of this weekend's Shamrock Shuffle in Chicago
Hervis Prague Half: Zersenay Tadese Settles For Sprint Victory - Gladys Cherono Steals Show And Becomes 12th-Fastest Woman In History At 66:48 A €100,000 WR bonus was no match for Mother Nature as cold and wintry conditions kept the pace slow from the start and Tadese was feeling ill.
*LRC Flash Recap: World Record Attempt Never Materializes *IAAF Recap *Race Press Release
*Pre-Race: After Excelling In "End Of Road" Fartlek Workout, Philemon Limo Feels As If He's Ready This article talks about the "End of the Road" fartlek, which LetsRun witnessed in 2011 where 400+ Kenyans are narrowed down to a handful.
IAAF News
Assorted International Stuff
Saturday Track Action In Melbourne *Melbourne Results
Melbourne: Mid-D & Distance Results: World XC Japhet Korir Crushes Everyone In 5,000 And Gets Easy Victory

*Overall Meet Recap: *Rutherford (8.10) Wins Battle Of Long Jump Gold And Silver Medalists
*IAAF: Ryan Gregson's Early Demise In 5,000 A Surprise
*The Australian: Spearmon Wins 200 - Says He May Move Uo To 400 This Year At MJ's Request "I've been told for so long that I should run the 400 that I guess I just want to see if there's anything behind that. Michael Johnson says I can run the 400, my Dad, my family, so I might as well try it," said Spearmon, who won the 200 (20.79 into a 1.3 wind) but couldn't come back and win the 100, as he was 4th in 10.29.
*US's Calvin Smith Jr. Wins 400 In Melbourne Meet, Following In The Footsteps Of His Father Calivn Smith Sr., Who Won The 1985 Australia Games 100 In Melbourne Smith Sr. also once held the 100 WR and was a 2-time 200m world champ.

Friday: Eunice Sum Beats 2008 Olympic Champ Nancy Langat In 1,500 In Kenya Langat is the poster child of competing versus times as she's never broken 4:00.
No Hall, No Meb, No Mosop - Who's Left?
LRC Meb Keflezighi Withdraws From 2013 Boston Marathon With Injury
*MB: Meb just dropped out of Boston
Is Another HS Sub-4:00 On The Horizon?
LRC Andres Arroyo: Florida Prep Runs 1:47.79 For 800 Meters - Becomes US #7 #6 All-Time The question now is can Arroyo, who ran a solo 4:04 a few weeks ago and now sits right behind Alan Webb on the US HS 800 list, break 4? Amazingly, he was 7th to last at World XC a few weeks ago as well.
*Coach: "My favorite part of the entire night was telling his dad on the phone ... I could feel his smile and electricity through the phone. He was so proud of his son. He said he wanted to yell he was so happy, but had to hold it in because he was at work."
*MB: 1:47.79 at Florida Relays after 4:04 1600 two weeks ago!!!
*Post-Race Video Interview

LRC USC's Bryshon Nellum Runs World-Leading 45.54 At 2013 Florida Relays
Ryan Gregson Runs 3:48 To Beat Miles Batty (3:49) And Collis Birmingham (3:50) At Queen St. Golden Downhill Mile Susan Kuijken won the women's race in 4:17.18 over Zoe Buckman (4:17.67) and Lucy van Dalen (4:19.91). *MB: Miles Batty 3:49.20 mile!!
What Else Is New?
2013 Allstate Sugar Bowl Crescent City Classic *Top 500 Results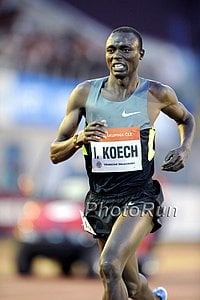 In Road Race Debut, 12:48 Man Isaiah Koech Wins In 27:32 - Sets Unofficial 8k WR In Process At 21:54 Somehow Koech was just 11th at the Kenyan XC Trials.
*For2nd Week In A Row, Ethiopia's Hiwot Ayalew Blows Early Lead And Finishes 2nd - Last Week At World XC - This Week At Crescent City The race was won by Kenya's Alice Kimutai in 31:50 to Ayalew's 32:05.
*Kevin Castille Just Misses American Masters Record In 10k - Runs 29:39 At 2013 Crescent City Classic


World XC: Medhin Is LetsRun's Athlete Of The Week
That Pre Thing
Recommended Read: "That Pre Thing": Steve Prefontaine Was Far From The Fastest Or Most Decorated American Distance Runner Ever, So Why More Than 30 Years After His Death Does He Still Matter? This is another great article by Michael Heald, the author of "It Should Be Mathematical," the three-part article on Ian Dobson and Julia Lucas at the Trials, which was the LetsRun QOD in the summer. Heald goes to Coos Bay, Oregon for the Prefontaine Memorial Run, connecting with family and friends of Pre and also conducts interviews with Pat Tyson and Nick Symmonds.
LRC US Men Stun Kenya And Win Team Silver!!!!! Ronald Reagan was president and none of the US men were alive when the US men last beat Kenya or won silver at the World XC Champs, but thanks to two powerful performances up top and two perfectly executed performances at #3 & #4, the Americans were able to stun Kenya. Ben True led the Americans with a sixth place finish and Chris Derrick was 10th, but Bobby Mack's and Ryan Vail's steady moves through the field sealed the deal for U-S-A.
LRC New Photo Album Of US Team, Pre-Race Press Conference And Firmer Course Day Before Race

LRC LetsRun.com Gives You A Tour Of The Bad-*** Course The official course tour isn't until Saturday but we didn't travel all the way to Poland just to stay in our hotel room. (Assuming no one gets hurt), we loved the course and think Sunday is going to be full of drama, and think cross-country should replace the 10,000 at the Olympics. One thing is certain - this course wouldn't be certified by uptight NCAA coaches. A turn within the first 100 meters, jumps, a big-*** hill, several near 180 degree turns. Learn all about it.
*LRC Course Photos
*LRC Update: Video Tour Of 2013 World XC Course
*LRC Will Cold Weather Really Help People From Cold Climates?
*LRC What's The Craziest Weather You've Ever Raced In? LRC's Wejo and Rojo have both touched down in Bydgoszcz, Poland to cover this Sunday's World XC Championships and the weather is going to be the story. There is a ton of a snow in Poland and the forecast is for negative to 0 degress Celsius on Sunday. We've got a mini-LRC Poland photo gallery and hope to have much more from Poland on Friday after touring the course and talking to the US teams. In the meantime, we're wondering what's the craziest weather you've raced in?
*Race Recap *Video Highlights


LRC LetsRun.com Analyzes The 2013 NYC Half/ With Post-Race Athlete Reaction What's the takeaway from Wilson Kipsang's 61:02 win, Ritz's 61:10 3rd place showing, and Bernard Lagat's half marathon debut? What about Caroline Rotich's win on the women's side and former CT state champ and Columbia runner Lisa Stublic, who was a surprising third (and now runs for Croatia) ahead of top American Stephanie Rothstein Bruce, who had a big PR?


LRC Wilson Kipsang And Caroline Rotich Win NYC Half (results and splits only) After a slow start at the NYC Half, Dathan Ritzenhein heated things up and then Wilson Kipsang took over, running to victory in 1:01:02 over Italy's Daniel Meucci and Ritz. Bernard Lagat ran 1:02:33 in his debut as he beat his training partner Abdi2. On the women's side Caroline Rotich led at 5k, 10k, 15k, 20k, and the finish but it was far from easy. Early leader Kim Smith dropped out with a muscle strain and Rotich was caught by Diane Nukuri-Johnson and Lisa Stublic but held on for victory.
*OTB: LAGAT 1:02:33 for 12th at NYC half!!! Ritz 1:01:10 for 3rd *Jason Hartmann
LRC W3k: The Coronation: Abbey D'Agostino Completes The Double The NCAA has a new queen and American distance running may have its leading face for the next decade as D'Agostino became the first American 5,000 and 3,000 NCAA indoor champion ever, let alone at the same NCAA meet. Jordan Hasay finished second in what she called "probably the best race of my life." as she gave Oregon the points that gave them their 4th-straight team title. Emma Coburn won the mile and Natoya Goule the 800.
*Flash recaps - more later. In the meantime, check out:
*LRC Post-Race Video Interviews With Most Of Saturday's Major Players
Friday Night
LRC 5ks: Abbey D'Agostino And Kennedy Kithuka Dominate In Different Ways The women's 5,000 came down to the final mile between stars Abbey D'Agostino, Betsy Saina and Jordan Hasay - and it was no contest. D'Agostino was clearly best. On the men's side, Kennedy Kithuka put in an early surge and that was all it took despite a game effort by Diego Estrada to keep it honest throughout.

LRC M Mile/3k: What A Double - The Great Lawi Lalang Is Back Lalang, who up until this time last year was viewed as unbeatable at the NCAA level, got his mojo back with some major style points thrown in as he had one of the greatest nights in NCAA history, as he won both the mile (3:54) and 3,000 (7:45) in meet records. The Arkansas Razororbacks won NCAA title #41.


LRC 800s/W Mile: Elijah Greer Outduels Cas Loxsom; Emma Coburn Adds The Mile Title To Her Résumé And Natoya Goule Wins NCAA Title #1 The men's 800 ended up being the mano vs. mano battle between the two American seniors that everyone wanted to see - Greer and PSU's Casimir Loxsom with Greer coming out on top.


AP Recap: Arkansas Gets Its 20th Indoor Title And 1st Under Coach Chris Bucknam It's NCAA title #41 for the program as legend John McDonnell won 40.
*LRC Coach Chris Bucknam And John McDonnell Talk About Bucknam's NCAA Title #1
*Oregonian: Oregon Wins Its 4th Straight Women's Indoor Title

More:
Sprint News
Random But Interesting
Oscar P News
Coming Soon
April 13th: LaShawn Merritt Racing 200 At Chris Brown Invitational In The Bahamas Others in the meet include Kirani James, Veronica Campbell-Brown, Justin Gatlin, Wallace Spearmon and Doc Patton.
Drake Relays: Deep Fields And "London Rematches" Set For This Year's Drake Relays On April 25-28: Morgan Uceny, Jenny Simpson, Shannon Rowbury And Mary Cain In 1,500 Jeremy Wariner and Olympic silver medalist Luguelin Santos in the 400; Aries Merritt, silver medalist Jason Richardson and bronze medalist Hansle Parchment in the 110H.
*Lolo Jones Commits To Running The 100 Hurdles At This Year's Drake Relays She, Kellie Wells and Dawn Harper will compete for a $50,000 purse.
Kim Smith And Allan Kiprono To Defend B.A.A. Distance Medley Titles And Fight For Overall $100,000 Prize, Which Begins With B.A.A. 5K On April 14 In next weekend's 5k, Kiprono will go up against Dejen Gebremeskel, Alistair Cragg, Stephen Sambu, Donn Cabral and Aaron Braun. Smith will face defending champ Werknesh Kidane, 2011 winner Lineth Chepkurui and Delilah DiCrescenzo.
US News
Upcoming Action
Marathon News
Sad News: Columbia Distance Runner Found Dead In Her Dorm Room
Great Column From Britain: Nothing Can Erase What Paula Radcliffe Has Achieved But Her Race Is Run
Long Profile On Undefeated US HS Miler Henry Wynne (2:25/4:08), Who Will Run At UVA Next Year Wynne hasn't lost a race, including XC, since last Spring (he won New England XC but didn't do NXN or Foot Locker).
Sprint News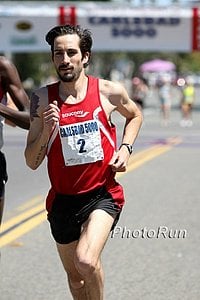 Very Interesting: Anthony Famiglietti Blogs About The Use Of Thyroid Medication In Elite Distance Running "Here's the point. There are things out there some runner's are using to help maintain high performance that they may not actually need to live a normal everyday life. ... I do see some of them using whatever immediate options available to get the best results possible with long term well being becoming something of an afterthought."
LRC Women's Race: Emily Chebet Is Back And The US Gets Fourth We break down the women's action for you and give some love to Chebet, Neely Spence Gracey, Emily Infeld, Mattie Suver and the ageless Deena Kastor.

*Kenya: Junior Champ Faith Kipyegon Says She'll Be Stepping Down To Focus On The 1,500 Again For Track Last year she won World Junior Champs and went to the London Games, but didn't make it past the heats.
*Capital FM Looks At Kenyan Women's Team Finish
*GB: GB's Emilia Gorecka Leads Junior Women To A 3rd Place Team Finish This was the first time a GB junior team has made the podium and the the first medal for any GB team since 2004.

LRC Flash World XC Photo Gallery

More Results On The Roads: Kawauchi PRs Again
Lolo Jones' Passion For Bobsled: Lolo Jones: "If I won a freakin' medal - if I won any medal - I would not be a bobsledder. Absolutely not. Are you kidding me? No. No!" "I'm so desperate. Desperate. It absolutely doesn't matter (whether she wins in the Winter or Summer Games.)"
Learn From The Pros
LRC Ten Training Tips From Bernard Lagat, Dathan Ritzenhein And Abdi Abdirahman The American men took center stage at the NYC Half on Thursday. You can watch video interviews with the top American men (Lagat here, Ritz here and Abdi here) and we will have more on their race preparations on Friday, but in the meantime we compiled ten training tips from Bernard, Dathan, and Abdi that you can use in your own training.
NY Times: "After The Mile: The Tim Danielson Story"
Shameful: Disgraced Hungarian Discus Thrower Robert Fazekas Sues Canadian Supplement Company, Blaming Them For Positive Test That Kicked Him Out Of London 2012 Previously, Fazeka was stripped of his 2004 gold medal for not giving enough of a urine sample, claiming he was "deeply religious" and "had difficulty urinating in front of other people." His coach Adrian Annus, who is also part of the lawsuit, was also stripped of the gold medal he previously won when his urine samples showed evidence of belonging to different people. What a team.
JK Is A Genius II
We Couldn't Make This Up If We Tried

LRC Organizers Re-Measure 2013 World Cross-Country Course And It Matches Up Almost Exactly With John Kellogg's Estimation
MB: It's Official: John Kellogg is a genius II - IAAF re-measure World XC course and it matches up w JK's prediction
Looking Ahead
Nice Read: Former Boston, London, Chicago Winner Toshihiko Seko Desperately Wants Yuki Kawauchi On His Team "These days I respect him more than anybody else. He's not afraid to tell it like it is, either. He has destroyed our sense of what is common sense, but we're all watching him and studying what he does."
*Domestic Japanese Track Season Starts Saturday
IAAF Bashes Russia and Putin For Not Advertising To Promote 2013 WChamps For some reason, the Russians are spending a lot to promote the World University Games in Kazan.
Cam Levins To Be Coached By Alberto Salazar The former NCAA star will have Mo Farah and Galen Rupp as training partners. *Message Board Thread That Said This Was Going To Happen
Week That Was

LRC Flanagan Shows Her Cards, Alisha Williams Continues Her Climb To The Top, Kara Goucher And FGCU, And More Shalane Flanagan showed she's ready for the Boston marathon while Kara Goucher keeps improving. We ponder who has improved the most - Alisha Williams or Chelsea Reilly. Plus LRC educating journalists in Africa.
Doping News
LRC World XC Course Was Officially Short
*MB: It's official - we have confirmation from IAAF - 2013 world xc courses were short - they weren't 6k, 8k or 12k
Recommended Read: Former Two-Time US Marathon Champion (2:09:38 PR) Ken Martin Using Himself As A Guinea Pig To Figure Out Link Between Exercise & Cancer He actually cycles on a stationary bike while getting chemotherapy infusions.
April Fools
Did you not visit on the first? LetsRun.com's 2013 April Fool Page Is Here
MB: *April fools page too obvious *What was your favorite April Fools 2013 headline
*Capital FM April Fools Joke On WMM Cutting Prize Money For Kenyans Fooled Many Causing Outrage On Social Media
Our Weekly Recap
LRC The Week That Was: Elites Do Read LRC, Don't Forget Adam Goucher, Marc Davis And Todd Williams, Who Is More Talented? Ben True Or Galen Rupp? We've recovered from our jet lag and take a look back at the 2013 World XC Champs for our weekly recap. This week we ask if Ben True is more talented than Galen Rupp, provide proof that elites do visit LetsRun.com, wonder if Hagos Gebrhiwet would have won the senior men's title, tell you how despite the US team's silver African domination is still very much alive. Plus Bernard Koech impresses at Lisbon, an Email of the Week from Kara Goucher, and gratuitous mentions of Brett Robinson, Marc Davis, Todd Williams and Adam Goucher. Plus video footage of the dancing at the post-race party and Canada does the Harlem Shake.
2,000+ World Cross-Country Photos Now Up
Ben True: Beast
Chris Derrick On 10th Place And Silver
Watch Bronze Turn To Silver
NYC Photo Gallery
Abbey D'Agostino: Double NCAA Champion
WWLD (What Would Lance Do?) In Wake Of Embarrassing Number Of Doping Offenses, Russia Offers To Donate An Extra $390,000 A Year To WADA
Jenn Suhr World Record *Photos
Jenn Suhr Breaks World Record Suhr was perfect all day until she broke the world record at 5.02 meters. She then attempted 3 times at 5.07 (the highest vault indoors or out).
*Video Of World Record Vault
*Reuters: "Gritty Suhr Happy To Finally Reach New Heights"
Jerry's Boys Take On The Big Apple
LRC
Lopez Lomong Sets New American Indoor 5,000 Record - Runs 13:07.00!!! We recap the historic night in NYC that saw Lomong get the AR, Chris Derrick get the "A" at 13:12.00 and the rest of Jerry's boys struggle a bit at the end as the pace was super hot. Includes exclusive post-race interviews that include Teg, Lomong, and Derrick, who talks about German Fernandez and Alan Webb.
*Photo Gallery *Race Video *Post-Race Interviews *Race Results Weekly

*Great News From Another Schumacher Stud: Chris Solinsky's 1st Track Race In Nearly Two Years Is Successful - Dominant 8:05 Win At UW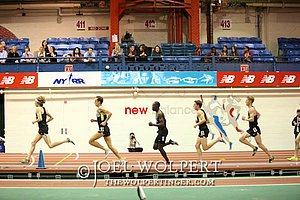 Usain Bolt Does The Harlem Shake
Beautiful People: NCAA Banquet Photos (Click On Photo)