2012 Bank of America Chicago Marathon Is This Weekend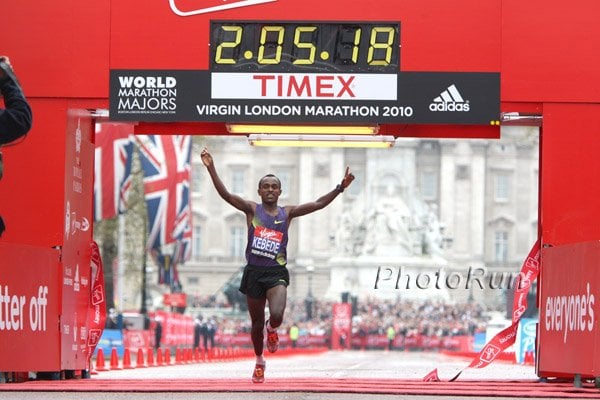 Recommended Read: Phil Hersh: After Olympic Slight,Tsegay Kebede Hoping To Be 1st Ethiopian Champ in Chicago Tsegay, who has seven times borken 2:07, hopes to win in the city where he had a great battle with Sammy Wanjiru. Kebede says he loved his two famous battles with Wanjiru which he lost even more than his 3 marathon wins - including in London: "The big fight is better."

Running Times Looks At The Extremes Ritz Goes To To Stay Healthy

Faith and Charity Are What Drive Boston Champ Wesley Korir His foundation performed six life saving surgeries in Kenya this year.

Chicago: LRC Chicago Previews & Onsite Coverage Coming Soon

*Cool Temps Expected On Sunday - 40 at the start
*A Year Later After a Sub 3:10 Man Died 500 Meters From Finish, Doctors Are Still Arguing About What Killed Him Many insist there is no way dehydration was the cause even though that's what the medical examiner said was the cause of death.
*Jimmy Grabow - Who Gets Up At 4:30am To Run Before Work - Hopes To Run Down Japanese In Chicago
*Can Shobukhova Win Her 4th Straight Chicago?

More Marathon News: Marathon at 2013 Worlds will run alongside some of Moscow's most famous landmarks, including the Kremlin
2008 Olympians In The News
Running Q&As
5 Good Questions With A Post-Vacation Morgan Uceny Uceny says she hopes to run the 3k indoors this year but has ruled out a move up to the 5k for 2016. As for London: "I will always feel a bit sad when I think about that race."

5 Good Minutes With NCAA 10k Champ Natosha Rogers, Who Says She Doesn't Even Know How Much She Runs She doesn't run with a watch or pay attention to how far it is.

A Brief Chat With 2012 US Olympian Janet Bawcom, Who Is Running The US 10 Miler This Weekend (And NYC In Nov.)

No, This Isn't An April Fools Scientists Ask: Will Climate Change Slow Marathon Times? Yet another example of money being spent on a scientific study answering something we already know the answer to - NO.

Sorry Dick, We Disagree: Is The 2-Hour Marathon Coming? Dick Patrick & Tim Hutchings Debate It - Patrick Says He'll See It In His Lifetime
More Post-Berlin News
Khadevis Robinson Talks About New Athlete Union / Professional Track League On ESPN Radio
News From The UK
20 Cm Long Turtle Is Celebrity At Japanese Track (In Japanese)
*Article In English On Turtle
More On The IAAF Centenary Historic Exhibition That Starts October 13th In Barcelona's Museu Olímpic iI de l'Esport Joan Antoni Samaranch
Even If They Fixed The Race, Athletics Kenya Boss Congratulates Mutai And Kimetto The WMM should disband its $500,000 first place gimmicky prize going forward if this is the outcome that is encouraged. LRC's recap and message boarders are quoted extensively in the article.
*Km-By-Km Splits In Berlin Updated

LRC Geoffrey Mutai Wins?* Berlin And World Marathon Major Title In Bizarre Finish (AKA Did Dennis Kimetto Let Geoffrey Mutai Win $500,000?) The 2012 BMW Berlin Marathon was a masterpiece on the men's side until the final 2km. The fastest marathoner ever, Geoffrey Mutai, and his training partner and breakout star in 2012, Dennis Kimetto, were putting on an exhibition, running side-by-side with each 5km faster than the one before it and on world record pace. Then the wheels fell off and there was the sprint for the finish. The problem is the mad dash for home never occurred and that left some wondering what the hell happened? Were they both completely trashed or had Kimetto deferred to Mutai, helping him win $500,000? Aberu Kebede won on the women's side for the 2nd time in a PR of 2:20:30.
Olympic Champs In The News
Good: Mo Farah Talks About Inspiring Kids, Hints He May Do A Marathon After Next Year

Dumb: Renaud Lavillenie Pulls A Jeremy Wariner And Dumps His Coach After Winning Olympic Gold Message board discussion here.

Not Surprising: Aussie Women Flock To See Usain Bolt On Vacation In Sydney As He Leaves Bar At 3AM With 6 Women In His Van And one woman said the six-time Olympic gold medallist seemed, "more interested in blondes than brunettes." Discuss (Bolt's partying of course, not blondes vs. brunettes).
Next Weekend: IAAF Quick "Who To Watch" At The Half Marathon Champs Eliud Kipchoge and WR holder Zersenay Tadese top the men's field; Shalane Flanagan and former 5,000 WR holder Elvan Abeylegesse for the women.

RW Brief Chat With Olympic Trials Marathon 6th Placer Andrew Carlson, Who Will Race US 10 Mile Champs On Oct. 7th And NYC In November "I love training for the marathon and racing the marathon. It just feels like the Super Bowl. You train to get everything out of yourself on this one day. I like that pressure."
Other International News
Early October Road Action
NCAA News: Save Richmond Track *Petition
US Distance News
No Excuses: Ritz Says He's Ready For Chicago Ritz's PR is only 2:09:46.

Webb Confirms He's Moving Back To Portland - Says He Hasn't Picked A Coach Yet

Olympians Abdi, Kara, Bawcom And Culley All Running US 10 Miler Next Weekend

Garry Hill: Death To Rabbits - Track & Field News Editor Would Rather See A Slow 1,500 Than A Rabbited One And We Agree
You Begged For It, And We Give It To You
LRC The Week That Was Is Back After an Olympic-sized vacation, our beloved weekly recap is back. We start by taking a look back at the Olympics and comment on how it was surprising the US men outperformed the US women, how it was surprising so many gold medallists were asked drug-related questions, and talk about finding the right running/life balance. Along the way we talk about Nick Willis, Lisa Uhl, Lukas Verzbicas and Christophe Lemaitre.
One We Missed: Yuki Kawauchi Ran 2:11:52 To Win The Sydney Marathon And Break The CR By Almost 3 Minutes This was just three weeks after winning the hot and humid Hokkaido Marathon in 2:18:38.
Random But Interesting
Kenyan/Jamaican News
Another Scientific Study That States What We Already Knew: Study Shows 10% Mileage Rule Is Too Conservative We always knew it shouldn't take 17 weeks to go from 20 to 100.
News From Down Under
*Valerie Adams Gets Her Gold Medal
*Valerie Adams: "I do this for you."
*Adams Will Compete On Home Soil Next Year

*Sally Pearson Is 3rd Most Admired Olympian In Australian History - Might Be Worth $2 Million Per Year "If Sally plays her cards right she will be a household name right into her 70s."
Ethiopia's Mamitu Daska Will Return To Frankfurt Next Month To Defend Her Title And Try To Break 2:20 She set the course record last year at 2:21:59 and will face Bezunesh Bekele.
College News
ING NYC Marathon Fields
LRC Olympic Champion Tiki Gelana To Face Edna Kiplagat, Sharon Cherop; Mary Keitany Out With Injury Tiki Gelana is hottest marathoner on the planet and she'll be on the streets of New York in November trying to prevent Sharon Cherop or Edna Kiplagat from winning the $500,000 World Marathon Majors prize. On the men's side, London champ and Olympic bronze medallist Wilson Kipsang will face Moses Mosop.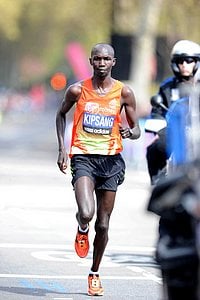 Men
LRC Wilson Kipsang Vs. Moses Mosop (And Meb) Wilson Kipsang did not win the Olympics (bronze after a crazy early surge) but he may be the best marathoner on the planet. He'll have his hands full with 2:03 guy Moses Mosop in New York. Course record holder and defending NYC champ Geoffrey Mutai will be in Berlin (see below).

Ethiopia's Netsanet Achamo Is Shooting For The Win And 2:22 CR At The Toronto Waterfront Marathon On Oct. 14th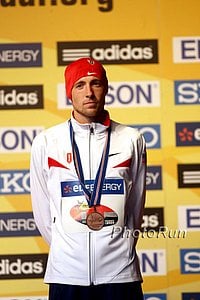 Philly Half: Stanley Biwott Wins, Ritz Takes 3rd In 1:00:56, Wants To Run 2:06 In Chicago Biwott is a 2:05 guy who won in Paris. On the women's side, Sharon Cherop ran the second fastest time on US soil to win in 1:07:21. Next up for both winners: 2012 ING NYC Marathon.
*Philly Inquirer Recap Of Rock N Roll Philly
*Video Interview Of Ritz


CVS 5k: Ben True Outleans Andrew Bumbalough, Molly Huddle Over Neely Spence At US 5k Championships The mens race was close with only 2 seconds separating the top 3 as Andrew Bumbalough and Robert Cheseret went 2-3. Neely Spence was second woman in 15:34.
On The Boards: Alan Webb - 14:14, 12th place at CVS

Cow Harbor 10k: Mo Trafeh Beats Sean Quigley At Cow Harbor Run, Alisha Williams Defeats Stephanie Rothstein

Ultra: Karl Meltzer Wins Rabbit Run 100-Mile Ultra And $10,000 *Results
American Heroes
LRC Does Politics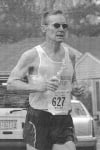 LRC Meet The Man Who Changed American Politics Started The Paul Ryan Marathon Controversy LRC Poster and 2:29 marathoner Bill Walker started the thread that made Paul Ryan's marathon time a matter of national discussion. Until now, Mr. Walker has received no credit for his contribution to the American political landscape. Meet the man behind it all. Plus learn who he's voting for.
Brussels: The Last Diamond League Meet Of The Year Was Friday *Results *LRC Photos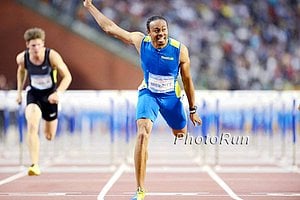 LRC Aries Merritt Runs 12.80 To Destroy World Record Prior to Friday, the world record had come down .06 seconds in 21 years. On Friday, Aries Merritt lowered it .07 seconds. We look at the race and his amazing year. Video and post-race press conference.

Merritt: "This answers all the people who said I should pack it in and get a real job."
*Recommended Read: Phil Hersh Looks At Aries Merritt's Special Year Merritt: "This is a dream season for me, a dream season for anyone. I don't think anyone has ever done what I have done this year. Ever." We agree. From 13.09 to 12.80 in a single year. Well Done.
*Aries Merritt World Record Press Conference Highlights
*Aries Merritt World Record National Media Teleconference Excerpts

*Full Results
Thursday: The Track Season Is Winding Down, But We Hope You Saved Something For Zürich *Results *Yahoo Photos
LRC 2012 Weltklasse Recap: Rudisha Loses, Bolt And Blake Win, Drama In Women's Steeple, And Americans Fizzle In 5,000m It's the best one-day track meet in the world for a reason - it gets the stars. This year was no different and there were a few shockers. In the men's 5,000, Bernard Lagat broke 13:00 for the first time this year but his AR survived as Galen Rupp finished ninth in 13:09.

LRC David Rudisha Gets Beaten Mohammed Aman ruined David Rudisha's perfect season for the second straight year.
*Full Results
*Other Recaps: *IAAF *Athletics Weekly *Reuters Recap
*Rudisha Is Lucky The Weather Was Great For The Olympics: "I never feel good when the track is wet and it is raining." www.independent.co.uk
800 Video (US Visitors)
*US Men With Gay & Bailey Beat Jamaican "B" Team In 4 X 100
*Grabarz Wins The Diamond League HJ Title & Now Wants To Buy A Porsche A Year After Losing Lottery Funding
Lance Armstrong Pleads Guilty Gives Up
USADA To Ban Lance Armstrong For Life And Strip Him Of All 7 Tour de France Titles USADA chief exec Travis Tygart: "It is a sad day for all of us who love sport and athletes. It's a heartbreaking example of win at all costs overtaking the fair and safe option. There's no success in cheating to win." *ESPN
*MB: BREAKING Report: Lance Abandoning Fight vs Doping Charges, TDF Titles Gone
*Lance Armstrong's Full Statement On USADA Refers to USADA's investigation as an "unconstitutional witch hunt."
Goodbye, London
Getting High Praise In The Email Inbox:

LRC Mediocre Great Britain: You Lived Up To Your Name "For a country where pessimism is now part of the national consciousness, the Olympics were a resounding success. Not okay, not pretty good, but truly Great ..."
*IAAF's 12 Highlights Of London 2012
*London Athletes Face Post-Olympic Blues It now even has an official name: Post-Olympic Stress Disorder, or POSD.
Need A Running App For Your iPhone? Runtastic Gets Praise In NY Times
LRC The Incredible Meb Keflezighi Reacts On Just Missing A Medal, Ryan Hall & Abdi Talk About Dropping Out Post-race reaction from the Americans and the medallists. Meb used the fact he was slighted and not introduced to the worldwide audience at the start, even though he was the only Olympic medallist in the field, to fuel him. Ryan Hall reacts to his first non-top-10 result and Wilson Kipsang says he has no regrets about the 14:11 3rd 5k.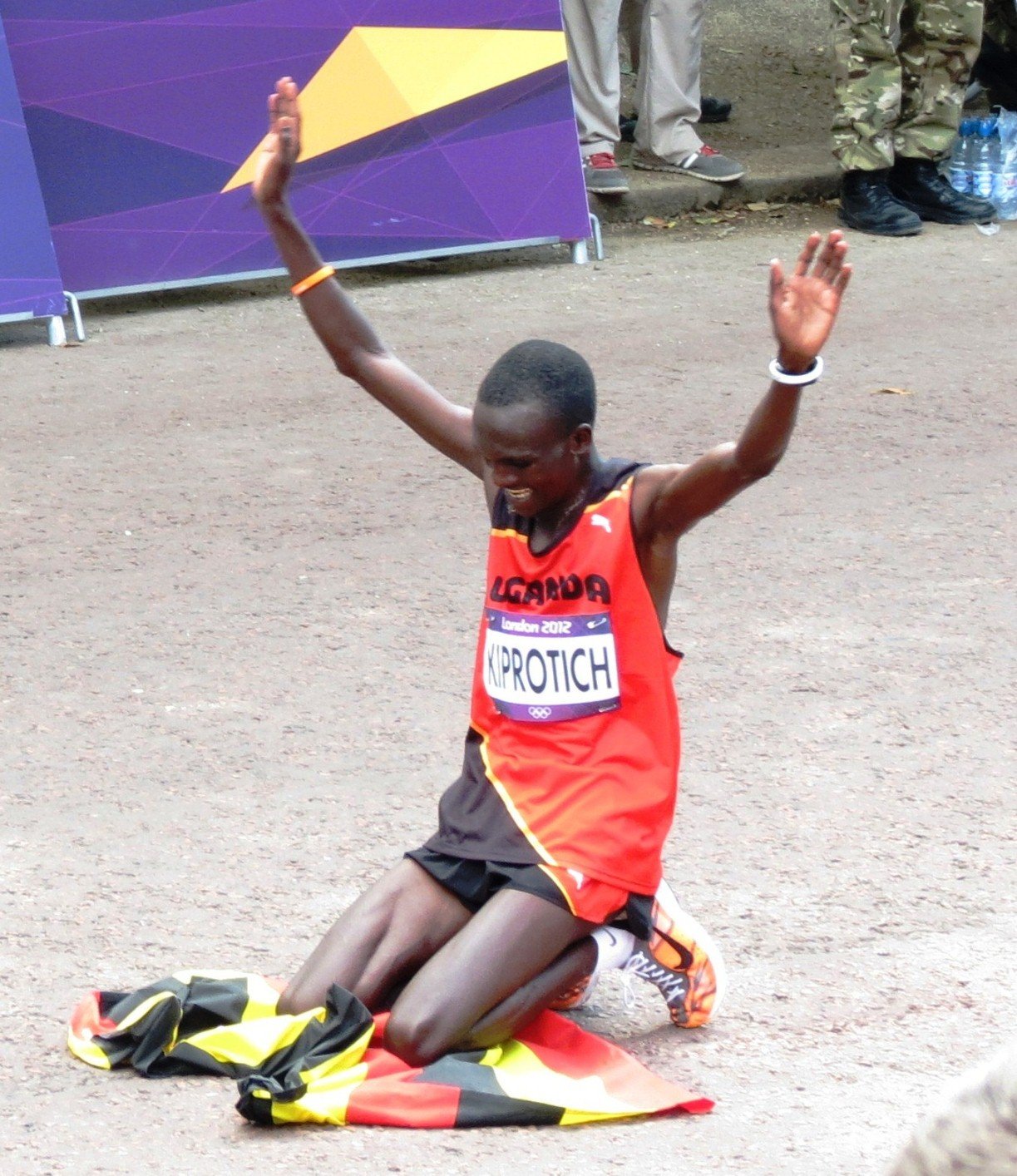 Olympic Marathon: LRC The Unheralded Stephen Kiprotich Of Uganda Stuns The Field And Wins The 2012 Olympic Men's Marathon Uganda's only Olympic medal of the 2012 Games has a great color to it and it came in a historic event, as after getting dropped at the 35km mark (21.7 m), Kiprotich stormed back to the lead at the 23-mile mark and stunned the world and Kenyans Wilson Kipsang and Abel Kirui as the US's Meb Keflezighi was a surprise 4th. Kipsang tried to do his best Sammy Wanjiru impersonation with a crazy 14:11 5k early in the race, but that 5km segment at 1:59 marathon pace may have done him in later.
*USA Today: Kiprotich: "Now, I am known and I am happy that I am known."
*RRW Recap *AP Recap
Saturday:

LRC Mo Farah Completes The Double As The British Fans Go Wild The British fans got what they wanted on the final day of Olympic track competition (marathon tomorrow is on the roads and doesn't end in the stadium) as Farah won a tactical 5,000. Bernard Lagat came up just short in his quest for his first Olympic medal for the US as he was 4th, Rupp 7th and Lomong 10th.
*Picture: Mo Farah And Usain Bolt Swap Victory Poses
*Mo Farah Says He Wants To Move To The Marathon Eventually, But Not Yet
*MB: Official men's 5000m thread *That was the worst 5000m final in an Olympics ever
Friday
W 1,500: LRC Disaster Strikes Twice As Morgan Uceny Gets Tripped Again And A Former Doper Wins Gold Disaster struck twice in the 1,500 final. First at the bell when, unbelievably, Morgan Uceny was sent sprawling for the second straight year. It struck again a lap later when a former doper won gold and her compatriot, who has gone from 4:18 to 4:01 this year, nabbed silver.
*Pat Forde: "Saddest sight of the Games"
*Woods: "Half a lifetime of preparation, of dreaming, shattered in an instant."
*Battaglia: Uceny's medal hopes fall - again
*MB: *I am crying for Morgan Uceny *Uceny goes down! *US should protest - Let's re-run the 1,500
*UK 1,500 Runner Lisa Dobriskey Voices Concerns Over Turkey's Asli Çakir Alptekin Being Clean Dobriskey said: "I'll probably get into trouble for saying this, but I don't believe I'm competing on a level playing field.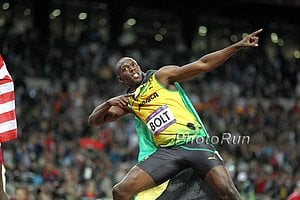 Usain Bolt Wins 200 To Become A "Legend" Bolt became the first man to win the 100 and 200 at back-to-back Olympics and become a legend in his own words. We thought he was already a legend. After leading the Jamaica 1-2-3 sweep, Bolt trashed Carl Lewis, saying he has "no respect for him" as a result of Carl's thinly-veiled drug allegations at Bolt.
More Bolt-Lewis: *Bolt Rips Lewis

Ashton Eaton, Trey Hardee Go 1-2 In Decathlon Hardee: "It's safe to say my reign is over. I still think my best decathlon is ahead of me, but Ashton's are too."
*Ashton Eaton: "20 years on you will have people saying 'I was sitting on my couch, watching Hardee and Eaton win.'"
*USATF Release On 1-2 Finishes In Decathlon And TJ Includes athlete quotes.
Wednesday
Allyson Felix Wins 200 Gold As USA Crushes It With 7 Medals & 3 Golds Brittney Reese also won gold as did Aries Merritt. The meet was "was slipping away" from the US when everything got turned around with a ton of medals. Lashinda Demus had to settle for silver despite running 52.77. *USATF Release On Historic Day
*Layden: Allyson Felix finally strikes gold on banner night for US track and field
*After Coming Up Short 4 Years Ago, Allyson Felix And Brittney Reese Come Through For Gold In 200 And LJ In 2012


110H: Aries Merritt Is On Fire - PRs At 12.92 As US Goes 1-2 Jason Richardson was a little disappointed he got silver.
Epstein: Merritt quest perfectionism pays off with gold medal in 110m hurdles
Reuters: After showing great promises as jr. world champ, Merritt arrives on center stage
Tuesday:
A Great Read: LRC Men's 1,500m Reaction, Leo Manzano Talks About His Medal, Matt Centrowitz His Near Miss, Makhloufi, Kiprop, Willis, More LRC gives you all the athlete reaction from the crazy men's 1,500m, which saw Leo Manzano take home the first US Olympic 1,500m medal since 1968. Leo says he felt awful but his prayer was answered; Centrowitz says he was running for gold and wouldn't change a thing; Asbel Kiprop praises Leo; Nick Willlis is amazed by Makhloufi's recovery but embarrassed by his own showing. What happened to the Kenyans? What about Nick Willis? What about Makhloufi's injury? *LRC Leo Photo Gallery


Race Recap: LRC 1,500 Final: Taoufik Makhloufi Dominates As Leo Manzano Surprises With Silver (updated) Makhloufi's last 300 was just way better than everyone else's, as anyone that tried to go with him paid a big price. Leo Manzano had the next-best last lap as he went from 10th to 2nd as Matt Centrowitz just missed a medal by .04. *IAAF Recap
Recommended Read: 27 Years Later, Twin Cities Marathon Record of 2:10:05 Still Belongs To A Single, Father of Three Who Had A Full-Time Job & Didn't Go College As He Wasn't Fast Enough For A Scholarship
World Half Is This Weekend *(And Boston Half & US 10 Miler)*
Cycling Federation Hails Fact That They Won Defamation Case Against Floyd Landis - Only Problem Is He Never Was Served With Lawsuit And Didn't Contest It
UK News
Random But Interesting
Have $10,000 Lying Around? Camera That Usain Bolt Grabbed At Olympics Is Up For Auction With Proceeds Going To Charity
*Petapixel.com Article On Bolt
*Bolt Ebay Auction Link

*Mutai's Agent Doesn't Back Down - "To be very clear: there was no 'deal' between Geoffrey and Dennis!!!" & Says Pacemakers Were Messed Up By Clock
*Eric LeGrand Says Reaction To Lolo Jones' Tweet To Him Is "Ridiculous"
*Bob Kennedy Sells His Five Running Stores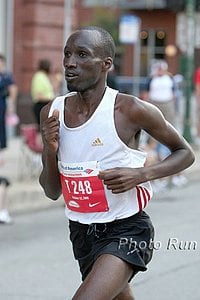 Chicago: Wesley Korir Profile: "This is a man who has given to humanity more than any man I have ever met." Recommended read from Philip Hersh in the Chicago Tribune. Korir started out his career running Chicago as an unsponsored non-pro athlete in 2008. Now he's the Boston Marathon champ.

More: *Scott Bauhs Running Half In San Jose This Weekend

*Note: Wouldn't it be better if all these races weren't the same weekend? Clearly, the sport needs a commissioner. How about Toni Reavis?
Toni Reavis: Let's Separate Elite Racing From Charity Fun Runs "(I want to) see the schism made complete with people's events and elite competitions going their separate ways.
Administrative News
Sprint News
Let's Cycle, Tri And Drink
Lance Armstrong Wins Superfrog Half Iron Tri In 3:49 Even worse than defying his drug ban, the drug cheat Armstrong sported a speedo in winning. *Discuss

Interesting: The Plan To Make Kenya A Great Cycling Nation

Nick Symmonds Ready For Another Beer Mile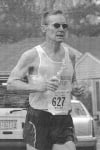 LetsRun.com's Role In Kip Litton/Paul Ryan Controversy Gets Pub In NY Times: The Honorable Clan Of The Long-Distance Runner The article basically talks about how running is a metaphor for life and how runners are mentally very strong.
*Archives: LRC Meet The Man Who Changed American Politics Started The Paul Ryan Marathon Controversy
"Hot" Half Marathon Action
Delhi: Edwin Kipyego Wins In Hot Airtel Delhi Half Marathon In 60:55 As David Rudisha Watches The temp was 75 with 70% humidity. Yimer Wude (ETH) 1:11:10 won the women's title as 2012 men's world leader Atsedu Tsegaye (58:47) didn't finish in the top 20.


Portugal: Martin Lel Wins Rock 'N' Roll Portugal Half Marathon In 1:01:28 - Says Heat Prevented Him From Running Faster Race temps were 66 at 9 am and 79 at 12 noon. Priscah Jeptoo won the women's race in 70:32 as 2004 Olympic champ Mizuki Noguchi ran 72:20.
Gags On Julie Culley In Local Paper - "She never quit." "People see a young lady who had success in high school, but not tremendous success. She had success in college, but not great success. Over the years, she never quit."
Non-Berlin News
Geb Starting His Own Marathon In Ethiopia, And Other News
LRC "Non-Running" Running Photo Of The Week

LRC LetsRun License Plate Spotted In Texas: What Does It Mean? A car (Porsche?) in Texas has been spotted with a 26.2 sticker and a LTS RUN license plate. We assume the owner has run a marathon, but more importantly ... do they come to LetsRun.com? Of course they should, but we want your help in unraveling this mystery.
US Distance/400 News
Doping News
News From Down Under
US News:
*Using The "Straddle Technique," 56-Year-Old Willie Banks Sets Record For Oldest American To Clear 6 Feet In The HJ When the former TJ WR holder was asked if he trained for this he said, "I haven't been jumping, but I've been losing weight for this."
*Sanya Richards-Ross Has Toe Surgery To Alleviate Pain That Has Been Bothering Her For Years sports.espn.go.com
College News
Recommended Read After 27 Years At Minnesota, Women's Coach Gary Wilson Is Calling It A Career After This Year "(The coaching) game, when he retires, is going to lose a real legend, a real giant." Wilson is beloved by many and is a class act. He let the equipment manager who was dying of cancer live in his house and started a scholarship in his honor.
*Updated D1 Regional XC Rankings

*Former Texas A&M Star And 10.06 Man Gerald Phiri May Be Zambia's Athlete Of Year
Centro Jr. Was Very Impressed By Taoufik Makhloufi's Gold Medal Burst "It's ridiculous how impressive he was, how big of a gap he had."
*UH-OH: Salazar Wants To Change Centro Jr.'s Training And Have Him Work On His Speed Salazar gets the benefit of the doubt, but why mess with Centro? He's so, so good.
Centro And Brenda Martinez Win 5th Avenue Miles (Recap - Link Fixed) Centro and Brenda Martinez ran well to start the year and ran well to end it as they both won in NYC. Bernard Lagat and Leo Manzano were second and third.
*Results *Video Highlights Also embedded on right.
On The Boards: Centro runs 3:52 to win the NEW YORK MILE

Pre-Race:
David Rudisha In The News
Great North Run: Tirunesh Dibaba Wins In Debut As London Marathon Champ Wilson Kipsang Comes From Behind In Last 50m To Take Win In 59:06 Over Micah Kogo 59:07 Wilson Kipsang loves running in the UK as the Olympic bronze medallist came from behind to edge Kogo. Dibaba bided her time and did not run away from Edna Kiplagat until the final quarter. Ryan Vail was 8th in 1:02:04.
*Brit Chris Thompson Is "Over The Moon" Happy With His 61:00 - 3rd Fastest Ever In British History
*Brit Jo Pavey Pleased With 5th Place (69:20)
*Dibaba: "I am thinking of running a marathon maybe next year."

Great City Games:

The US Wins Over The UK At The Great North City Games: Mo Farah Ends His Season Winning The 2-Mile Over Bobby Curtis, Collis Birmingham & Ryan Gregson In the men's mile, Bernard Lagat won over UK's James Brewer and Jordan Macnamara. For the women, Brenda Martinez beat Hanah England and Anna Pierce; Jenny Simpson was only 4th. Other event winners include Dwain Chambers/Jeneba Tarmoh (100), Wallace Spearmon (150m ... Ryan Bailey dropped out with injury), and Jason Richardson (110H). The LJ was a good competition with an upset in Chris Tomlinson beating out Olympic Champ Greg Rutherford, TJ champ Christian Taylor, and LJ bronze medalist Will Claye.
*Farah Says He'll Enjoy Not Thinking About Running For The Next 2 Weeks On his 2-mile win: "I still had to work for it. It wasn't as easy as I thought." Good job, Bobby Curtis.
*Farah: "I'm in control when I'm training. But the twins can wake up at any time of the day or night, they can poo at any time of the day or night ..."

Australia: 39,000 Run Sunday Mail City-Bay Run In Australia And Craig Mottram Is 4th

Kenya: African 10,000m Champ Kenneth Kipkemoi Wins Kenyan XC Event In Eldoret And Says, "I can run and win the cross-country world title."
2012 Bank Of America Chicago Marathon Field Is Released
LRC Kebede And 4 More Sub-2:06/10 Sub-2:07 Guys Will Battle Ritz At 2012 Bank Of America Chicago Marathon Carey Pinkowski's full 2012 field was released early Wednesday. The women's field features two sub-2:20 performers and eight sub-2:25s. *Discuss
Ryan Hall Out Of NYC
Ryan Hall Withdraws From ING NYC Marathon His nagging injuries are not behind him. Hall's year ends with a second place at the Olympic Trials and a DNF a the Olympics.
Discuss: Ryan Hall Out of NYC
*Video Message From Ryan Hall To Fans (also embedded on right) He says he's more motivated than ever to make amends in 2013.
Paula Won't Quit
Paula Radcliffe Ignores Those Who Tell Her She'll Never Run Again, Has Foot Surgery & Is Now Targeting 2012 London Marathon LetsRun friend Amol Saxena apparently did the surgery again.

More News From The UK: Adam Gemili Runs 20.38 - Fastest UK Time In 3 Years
Brussels: The Last Diamond League Meet Of The Year Was Friday *Results *LRC Photos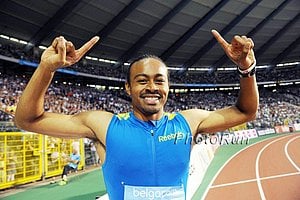 LRC 2012 Brussels Diamond League Recap The 2012 DL season came to an end with some great action. The men's 1,500 was worth a watch as Silas Kiplagat got the win over Olympic Champ Makhloufi as Centrowitz mixed it up. In the women's 800, Francine Niyonsaba arrived as a star as two Americans did well. Plus redemption for Brimin Kipruto and Vivian Cheruiyot.

*Athletics Weekly Full Meet Recap *IAAF Recap
LRC Matt Tegenkamp Does The 20k - Wins 2012 USA 20km Title In American Course Record Time Of 58:30 For years, it was said Teg doesn't run the 10k, but he does do that and now even the 20k!! Former Oregon Duck Luke Puskedra ran a gutsy race, but Teg blew him away at the end to get the win in a new American course record time of 58:30 - the second-fastest 20 km road race ever run by an American - in a race where the top 5 ran 60:00 or faster. In the women' race, Renee Metivier Baillie (67:08) won as four broke 69:00. *RRW Article
*Tegenkamp On Puskedra: "He made me work for it. I ran that race in the hardest way possible. I didn't know what I was doing out there."
Mo Farah/Usain Bolt News
Olympic 5,000m Final Was So Loud That Finish Line Camera Shook And The Official Finish Photo Was Blurry For The First Time Ever It didn't happen in any other race in London. Farah mania > Bolt mania in London.

Mo Farah's Wife Gives Birth To Twin Girls
LRC: Matt Centrowitz Runs 3:31.96 For Third The twenty-two-year-old American continued to roll as in his first race post-London, he skipped the 3:32s and 3:33s to run 3:31.96 and come close to the win in Lausanne.
*Video Of Centro's Race
*MB: CENTRO 3:31!! *What the hell happened? Centro 3:31, Rupp DNF, Manzano/Willis 3:34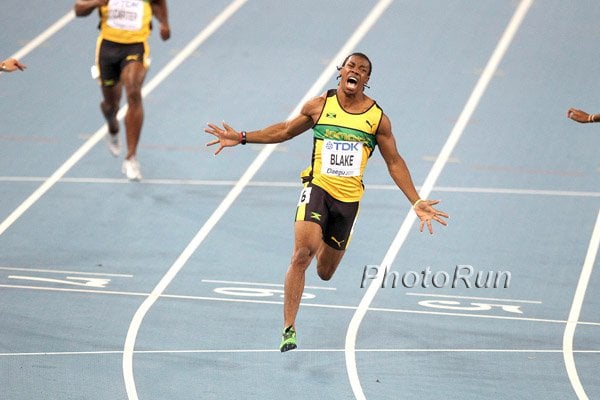 Results: Yohan Blake 9.69, Usain Bolt 19.58, Pamela Jelimo Over Mariya Savinova, Matt Centrowitz 3:31, Leo Manzano 3:34, Galen Rupp DNF The two Jamaican sprint stars came to play in Lausanne. But the mid-d and distance action left you wondering how the Olympic results were as they were. In the 1,500, the American silver medallists didn't really show up as Leo Manzano was 10th and Galen Rupp didn't finish, as Silas Kiplagat got the win and Matt Centrowitz showed why he's the best American miler when healthy. In the women's 800, Pamela Jelimo got the win over the 2012 Olympic champion, and in the 3,000, Jenny Simpson was dead last - proving in our minds that her problems in 2012 aren't a matter of confidence or tactics, but rather of fitness.
*IAAF Recap *AP *BBC
*MB: The Good: CENTRO 3:31!! *9.69 - My head just exploded
The Bad: What the hell happened? Centro 3:31, Rupp DNF, Manzano/Willis 3:34
The Ugly: JennyB needs a new coach fast


Monday/More Weekend Track Action
Saturday: W800: LRC The World Champion Is Now The Olympic Champion As Mariya Savinova Wins Comfortably Over Caster Semenya (updated) Russia's Mariya Savinova came from way back to win the gold comfortably in 1:56.19 and retain her global superiority. Caster Semenya had a blazing last 100 to grab the silver, but waited way too long to kick to challenge for gold. Defending champ Pamela Jelimo led with 200 to go, but faded badly and was the first outside the medals.
*David Epstein: "Silver Medal in 800 meters Offers Little Clarity in Semenya Speculation" Talks about speculation as to how Semenya came out of nowhere again to get silver and points out how those who objected to her in the past (such as Savinova) seem to be fine with her now that she's losing.
Friday
W 5,000: LRC Meseret Defar Stunningly Stops The Coronation Of Tiruneh Dibaba The script was all set. Tirunesh Dibaba was to complete the "Double Double" and become the first women track athlete with four individual golds. Only thing was, the person making history ended up being Meseret Defar.
*Reuters Defar's golden focus pays dividends Defar said she's had great health and says she changed training to prepare for a tactical race. The religious Defar says she feels "born again."
*Defar Says She Will Now Move Up To The Marathon She's ran one half before in 67:45. Dibaba has said she's making the same move, so their rivalry isn't over yet.
*AP Recap
Thursday
800 Could Be Was Epic:

LRC David Rudisha Becomes A Legend By Winning Gold With A World Record In The Greatest 800 Race In History updated David Rudisha went after in London and delivered, as he became the first person to break 1:41 in the 800. The rest of the field went after Rudisha and delivered as well as 7 of 8 runners PRed in a truly epic race where places 1-8 set new all-time best time-for-place marks. Duane Solomon and Nick Symmonds became the 2nd and 3rd Americans to break 1:43 and amazingly neither medalled.
*MB: Rudisha 1:40.91 WORLD RECORD!!
*Epstein: How low can Rudisha go in 800?
*Science Of The Sport Analyzes The Olympic 800 Final And Rudisha's Race Strategy

LRC Duane Solomon And Nick Symmonds React To Their Historic Olympic 800s That Leave Them Short Of The Medals The sub-1:43 club has two more Americans. Unbelievably both of them will leave London without medals. Nick Symmonds ran faster in the final than he thought was humanly possible for him.
*IAAF Article On Rudisha's WR 17-year-old Kenyan Timothy Kitum, who got bronze, said, "[Rudisha] told me he was going to go fast for the line. He advised me not to follow him and to go for silver. That's why (Mohammed) Aman failed. That was our plan."
*Usain Bolt & David Rudisha: Olympic Stars United In Greatness The 800 was crazy; British runner Andrew Osagie's 1:43.77 was enough to get him 4th all-time UK and would have won any of the past three Olympic finals ... but here it got him last.
*Ultimate Track Showdown: Bolt Vs. Rudisha Over 400 Both have hinted they'd be up for it. Props to whatever meet organizer makes this happen. *MB: More Dominant: Bolt or Rudisha?


LRC Column/Editorial: Sarah Attar Makes Olympic Track And Field History For Saudi Arabia In 800m, But Is It Enough? Imagine the outrage if the South African delegation made its black athletes walk behind the whites and told them to not give interviews or mingle with whites."It's time for the IOC to stop supporting sexism. Gender discrimination should be treated no differently than racial discrimination. ... How about for a start, the Saudi women come out first at the closing ceremonies? Come out before anyone else enters the stadium, that would be a step in the right direction."
Monday
400 Final: 19-Year-Old Kirani James Wins Grenada's First Olympic Gold In The 400 Luguelin Santos took silver and Lalonde Gordon bronze. Kirani James is Mr. Clutch at age 19. Incredible.
*Grenada Prime Minister Declares National Holiday To Celebrate Kirani James' 400 Win
SI: US 400m Dynasty Comes To An End
*MB: Kirani James 43.94!!!!
Paul Short:
Women: #31 Cornell Defeats #4 Georgetown, #7 Providence, #9 Villanova *Results
Men: Villanova Over W&M, Georgetown, Dartmouth

Rocky Mountain Shootout: Jake Hurysz Wins In First Race For CU

Oregon:
Women: Oregon Women Dominate & Hasay 7th
Men: BYU Over Oregon & Trevor Dunbar Wins (Individual Results)
*Photo Gallery: Men's 2012 Bill Dellinger Invitational
*Photo Gallery: Women's 2012 Bill Dellinger Invitational

Stanford:
Women: Stanford Women Dominate, Led By Kathy Kroeger
Men: Stanford Edges Adams State
*Interview With Cayla Hatton (Stanford) After Her 2nd Place Finish In Collegiate Debut (link fixed)

Roy Griak:
Men: Minnesota Over Iowa State
Women: Iowa State Over Weber, Minnesota

Notre Dame:
Men: Tulsa Over Princeton, Notre Dame, Florida State *Race Video
Women: TCU Over Notre Dame
The NYC Marathon Returns To Live Television
ESPN Going All Out On Coverage Of ING NYC Marathon It's a fact sporting events of signifcance are shown on live national TV (or tape delay prime time in case of the Olympics). The ING NYC Marathon is back on ESPN2 this year and ESPN2 is going all out on its coverage announcing today that Sports Center anchors John Anderson and Hannah Storm will lead the broadcast. With the way ESPN works, this also means you'll likely see some pre-race and post-race coverage. Tim Hutchings and others on the broadcast as well. Unfortunately no Toni Reavis.
Study Finds That Minimalist Shoe Wearers Report Fewer Injuries It was a self-reported study using questionnaires, so not very rigorous controls or constraints.
International And Olympic News
We Won't Let Him Be Silenced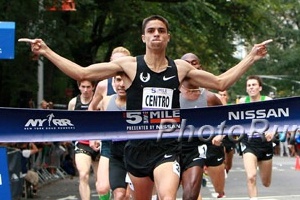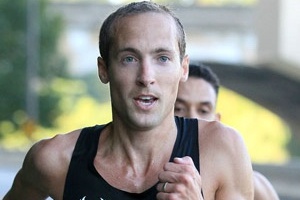 2012 5th Avenue Mile Highlights
US News
Some Other US News
Former NY Times Sports Editor And UK Sports Writer Discuss And Debate Who The Greatest Milers In History Are
$200,012 LetsRun.com Prediction Contest Results
LRC 2012 LetsRun.com London Prediction Contest Winners Announced The London Olympics are in the rear view mirror and the gold medals awarded. The real winners, the winners of our $200,012 LetsRun.com Prediction Contest, have not been given the accolades they deserve.
After 14 Months Out And Two Ankle Surgeries, France's Indoor TJ WR Holder Teddy Tamgho Is Back At Training
USTFCCCA Rankings And More Scholastic News
LetsRun.com T-Shirts Hit The Streets Trails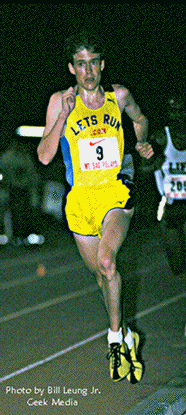 LRC High School Team Dominates In LetsRun.com T-Shirts If you're going to run fast, you should also look good doing it. That's what the Blue Valley Northwest XC team did in Topeka, Kansas as they sported their new LRC T-Shirts and swept four of the top 10 places last weekend. With Wejo no longer competing, maybe we should sponsor them.



LetsRun.com T-Shirts Are Here Labor Day Special, 4 Different Shirts $50

LRC The Wait Is Over: Buy Your LetsRun.com Shirts Today The Empire State Building was built in 2 years, the US put a man on the moon in 8 years, and 12 years later the LetsRun.com T-Shirts are here. 4 designs coming from you. We've got a Labor Day Special: All 4 shirts, $50 with free shipping.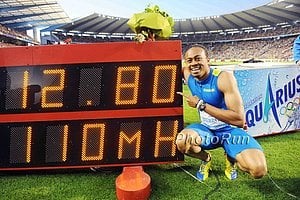 LRC Guest Columnist: Lactic Acid - Is It All That Bad?
LRC From Time Magazine To NBC Commentators: Why is everyone still so confused about lactate (and exercise physiology)? LRC guest scientific contributor, PhD Matthew Goodwin, takes a look at some common exercise physiology misconceptions. His #1 target: The idea that lactic acid causes muscle soreness.
Nick Symmonds' Beer Mile AR
LRC Asks Carmelita Jeter & Jason Richardson About Mark Block
Latest: Britain's Sunday Herald Picks Up Block Story & USADA Says "There is an investigation going on."
*Pat Forde Of Yahoo Sports Picks Up On Controversy

LRC Carmelita Jeter And Jason Richardson Answer Questions About Banned Agent Mark Block LRC's Weldon Johnson asked Jeter and Richardson about their association with banned agent Mark Block. Jeter and Richardson, to their credit, didn't dodge the questions. To say there was tension in the air is an understatement. *Discuss
*Associated Press Picks Up Story: US sprinter Carmelita Jeter defends friendship with suspended agent Mark Block
*The Guardian Picks Up Story: "A wonderful night for the USA's athletics team turned sour when Carmelita Jeter was questioned about her links with the controversial former coach, Mark Block."
*NY Daily News *Daily Mail *San Diego Tribune
Day 8 Olympic Photo Gallery: Women's 4 X 100 WR, Uceny Falls, Women's 5,000m Final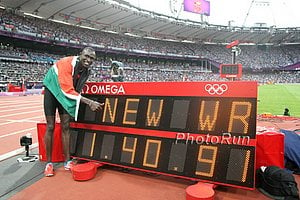 Day 6 Photo Gallery: Allsyon Felix, Aries Merritt, Brittney Reese, Women's 1,500m Semis
Day 5 Photo Gallery: Leo 1,500m Silver, Men's High Jump, Men's 800m Semis, Men's Discus Final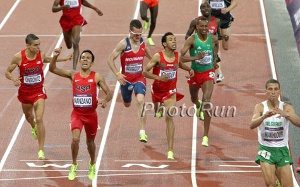 Day 4 Photo Gallery: King James, Felix Sanchez, Jenn Suhr, Women's Steeple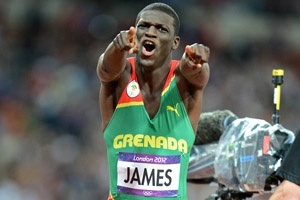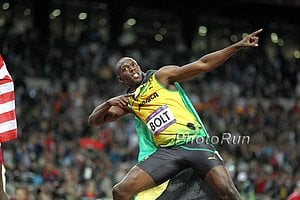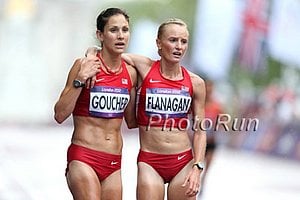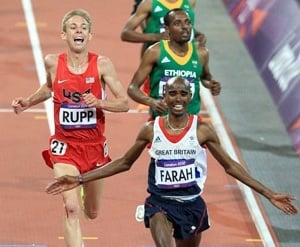 Help Out A LRCer Who Has Terminal Cancer: Help Cancer Guy
A Legend Passes Too Young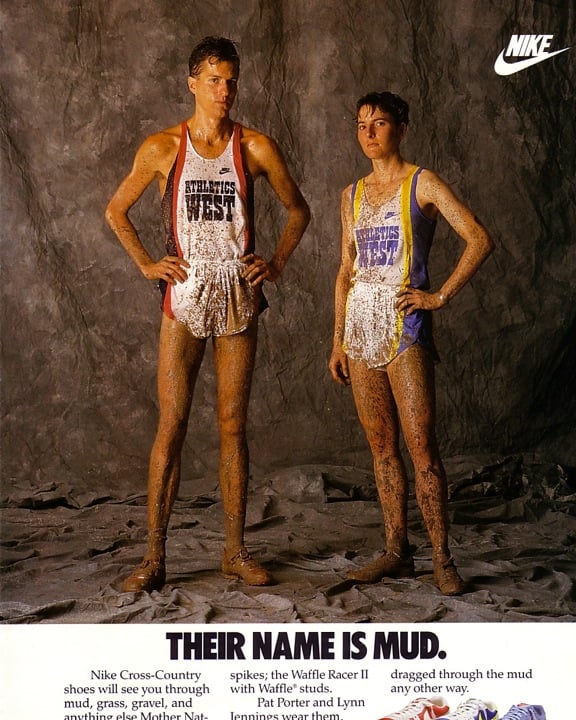 LRC Eight-Time US Cross-Country Champion Pat Porter Dies In Plane Crash Updated: We've added a great photo of Porter with 3-time World XC Champ Lynn Jennings.
*Authorities: "There are no indications as to what may have caused this accident." Porter and his 15-year-old son and a neighbohood friend have perished.