Meet The Man Who Changed American Politics Started the Paul Ryan Marathon Controversy: Bill Walker
By LetsRun.com
September 12, 2012
Unless you've been living under a rock, you've likely heard of Republican Vice Presidential candidate Paul Ryan's claim to have run a marathon in "two hour and fifty-something" and then subsequent admission that he actually had run a 4:01:25 marathon and that he had mixed things up. "If I were to do any rounding, it would certainly be to four hours, not three," said Ryan.
Was Ryan flat out lying? If accounting for the delay it likely took to get to the start, had Ryan really run in the 3:50s and simply misspoke? Did he just not remember? That's up for you to decide.
All we know is the guy who in many ways kick started this controversy into the national spotlight has not received any attention.
He is LetsRun.com poster Bill Walker. On August 30th, Walker started a thread entitled, "Paul Ryan's marathon" with a simple post: "In an Aug. 22 interview by Hugh Hewitt, Representative Ryan said he had run a marathon in "two hour and fifty something." Does anyone know the marathon and the year?"
Before you knew it, Runner's World's Scott Douglas had blogged about Ryan's interview, and soon it was national news. While Runner's World has gotten a lot of attention for this, we think Mr. Walker deserves some credit, as it was his post that got the running community looking into the veracity of Ryan's comment. If you don't believe us, Scott Douglas emailed Mr. Walker thanking him for his post.
LetsRun.com emailed Mr. Walker to find out more about the man who changed the course of American politics forever helped entertain us for a week. Mr. Walker is a lawyer at the oldest law-firm in North Carolina.
LRC: The first question is, what's your marathon pr? Your real marathon pr. Also, tell us a little about your background in running and/or letsrun.com?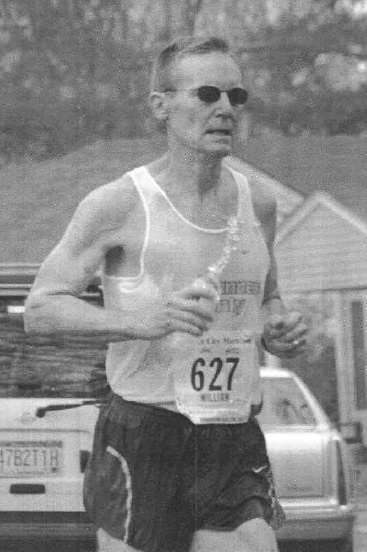 Bill Walker Running
Bill Walker: I started competitive running my junior year (1967) at Gettysburg College on the cross country team. I did not run track (not sure why). I continued running after college. Joined a running club in 1973 and started reading all I could about training. That's how I discovered Arthur Lydiard's book. Ran my first marathon in Virginia Beach in 1973. Boston in 1974. Hit my marathon pr of 2:29:07 at Rocket City in Huntsville AL in 1980. Ran 2:29 three other times (1982, 1983,1986), all at Huntsville. Other PRs are: 5K 15:16 (track, 1980); 10K 31:37 (road 1983); 10m 53:43 (1981); and HM 1:12:20 (1982). I'm still running competitively, trying to beat up on the other 60 year olds in North Carolina.
I've been reading letsrun.com for at least 5 years. It provides great coverage of running events in the U.S. and around the world. Several of the message board threads have provided valuable information about training, injuries, and shoes. Of course, as Mark Singer wrote, the message board "content quality runs the expected gamut (factual, analytical, sophomoric, inanely combative)."
LRC: Now let's turn to Paul Ryan. How did you hear about his claim of a sub 3 hour marathon? You must have been a little bit skeptical if you posted about it on letsrun.com. What were your thoughts when you started the thread?
Bill Walker: I do not remember where I first read about the Hugh Hewitt interview; but, when I read the transcript, I was skeptical because everyone in my running world knows their marathon pr to at least the minute. No one would say "my marathon pr is two fifty-something." Still, a part of me thought he might have actually run a time in that range. All reports were that Congressman Ryan was very fitness-conscious and had been a personal trainer in his earlier years. I didn't know his running background. Anyway, I immediately thought of the letsrun.com message board and the multiple threads on runners suspected of cheating in races. I knew many of your regular posters had far more knowledge than me about how to check on someone's claimed race time. So, I posted part of Ryan's statement and asked a simple question: "Does anyone know the marathon and the year?" Poster "Randy Oldman" helped by almost immediately posting the full transcript of Ryan's statement.
As I've watched the "Paul Ryan's marathon" thread explode and Runner's World, etc. pick up the story, I've asked myself why I posted my question in the first place, and I've decided that I just wanted to know. If he had really run a marathon in that range, I would be impressed because I know the effort that goes into a sub-three hour marathon. But, if he was lying or really stretching the truth, I thought that would be significant since he had just been nominated to run for Vice-President on the Republican ticket.
LRC: Are you surprised with how much attention the matter has received? One little post on a message board has generated a lot of attention. Do many people know that you are the guy who kicked this whole thing off?
Bill Walker: No. A Vice-Presidential nominee telling a verifiable lie about himself should attract a lot of attention. It speaks to his character, and that's relevant to the issue of whether someone should vote for Romney/Ryan in November.
It was one little post, but every story has a starting point. The credit goes to the letsrun.com posters who jumped on the question and pointed out repeatedly that they could not find any proof of Ryan's claim -- which attracted the attention of Scott Douglas at Runner's World, who called the Congressman's campaign office and got the truth.
My family, my running friends, and some of my law partners know about my starting the thread. My five minutes of fame.
LRC: So what's your take on Paul Ryan's explanation on the discrepancy?
Bill Walker: I don't believe him. I think he knew the truth about his one marathon when he gave the interview, and he just didn't care if he stretched the truth if it made him look better to potential voters.
LRC: Do you think the marathon controversy will change people's vote?
Bill Walker: I think it will affect the decisions of some undecided voters. As evidenced by the comments on the message board thread, if someone has already decided to vote for Romney/Ryan, this controversy will not change their vote.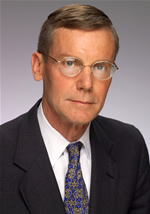 Bill Walker from craigebrawley.com
LRC: Let's turn to politics. Will you tell us who you're voting for?
Bill Walker: I'm a registered Republican, but I'm voting for President Obama and Joe Biden. I think George Bush and the Republicans presided over the cause and the start of the worst economic collapse since the Great Depression, and President Obama and the Democrats have done a good job getting the economy headed in the right direction, despite total Republican opposition. Plus I am repelled by the Republican Party's embracing those people who hate the President because of his race/color and who want to abolish a woman's right to abortion and deny people's right to marry whomever they want to marry.
LRC: We asked Bill for some biographical info. Here's what he gave us:
I was born in 1948 -- which makes me 63 now. My father was a Marine officer; so we moved around a lot. Virginia, North Carolina, Kentucky, California, Rhode Island, and back to Virginia. Prep school in Vermont (1962-1966). College at Gettysburg College (1966-1970), where I started off playing football and baseball and then switched to cross country because I didn't see a future in being an offensive tackle at 175 lbs and I couldn't hit a curve ball. I ran cross country my junior and senior years, with no distinction; but I did develop a love for running. Four years in the Marine Corps as an infantry officer (1970-1974). Went to law school at Wake Forest (1974-1977) and, after a judicial clerkship, started practicing law in Winston-Salem in 1980. My focus is civil litigation. I helped start the Twin City Track Club in Winston-Salem in 1978 and have stayed involved with the Club ever since. I'm married and have two grown children.
LRC: An ex-military guy, registered Republican, who is voting for Obama, who didn't start running until his junior year of college but ran a 2:29 marathon at age 37-38? Only on LetsRun.com.
More Reading: The Paul Ryan Marathon Thread That Started it All
---
Editor's addition: For his efforts, we're sending Mr. Walker a free LetsRun.com t-shirt. Get yours today in our store.
Comments, questions, suggestions, or a story you'd like to submit? Email us.