Looking Ahead To July 26th Giro Podistico Internazionale Di Castelbuono Some of Italy's best distance runners will go up against Ryan Hall, Boston Marathon Champ Geoffrey Mutai, London Marathon Champ Emmanuel Mutai and NYC Marathon Champ Gebre Gebremariam.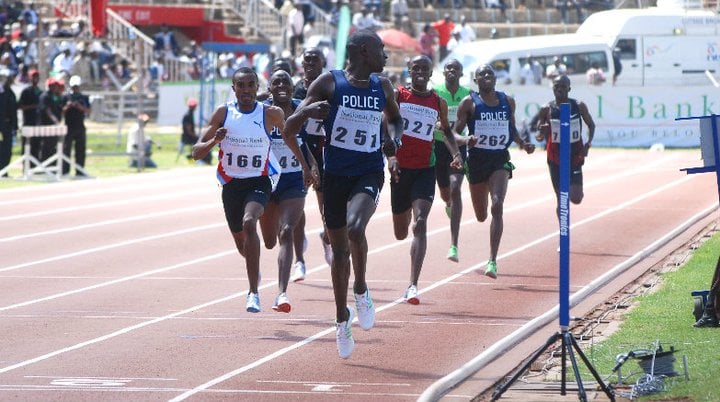 Silas Kiplagat Dominates 1,500 To Win In 3:31.39 Commonwealth Games champ Silas Kiplagat won in a blistering 3:31.39, letting up in the last 50m to turn back and "wag his finger" at the rest of the field. He actually had time to turn and wag his finger at the Olympic champion Asbel Kiprop, who was 2nd in 3:32.26. Daniel Kipchirchir Komen was 3rd (3:32.47) ahead of Collins Cheboi in 4th (3:33.94). Nixon Chepseba was 5th (3:33.96), but still given the wild card 3rd spot for Daegu. Women's 5,000: The woman LetsRun spent a day with in Iten two weeks ago, Worlds silver medallist Sylvia Kibet, ran 15:38.5 to beat 10k world champ Linet Masai (15:40.5) (and destroy the belief in a LetsRun jinx in the process?), as world junior 3k champ Mercy Cherono was 3rd in 15:42.4. In the women's 1,500, Olympic champ Nancy Jebet Langat was upset as she was 3rd behind Helen Obiri and Joyce Chepkirui. 800: David Rudisha won with a "relaxed" 1:43.76 ahead of African bronze medallist Jackson Kivuva (1:44.40) and Olympic/Worlds silver medallist Alfred Kirwa Yego (1:44.76). Commonwealth Games champ Boaz Lalang was a disappointing 8th in 1:46.88. Olympic/Worlds silver medallist Janeth Jepkosgei won women's 800 in 1:59.34. Men's 5k: "Junior" phenom Isaiah Kiplangat Koech won in 13:21.31 with Beijing finalist Thomas Longosiwa a big surprise 2nd in 13:22.89. Olympic/Worlds silver medallist Eliud Kipchoge was 3rd (13:23.48) and given the wild card to his 5th successive Worlds. DL star Milcah Chemos won women's steeple. And showing the pure distance running focus in Kenya, no Kenyan field event athletes made the World Champs squad. More: *LRC Kibet Pre-Race Workout/Interview *LRC Kibet Photos
Surprise Winner Peter Kirui Beats Out Loaded Field In Kenyan Trials 10k Peter Kirui ran 27:32.1 to beat out half marathon champ Wilson Kiprop (27:32.9) and Osaka 2007 bronze winner Martin Mathahi (27:38.6). Boston Marathon champ Geoffrey Mutai was 4th in 27:38.9. *MB: 27:11 man Bidan Karoki had 100m lead at 9k, but fainted and collapsed
*MB: Silas Kiplagat runs incredible 3:31.39 at altitude with no pacers to win Kenyan Trials
*Why The Kenyan Distance Runners Are The Best In The World
*OlympicSteeplechase Champ Brimin Kipruto Wins Trials In 8:20.19 Commonwealth Games/Defending National Champ Richard Mateelong was 2nd in 8:21.39 as Abraham Chirchir was 3rd with 8:22.34 and former world junior champ Willy Komen 4th in 8:22.63.
*David Rudisha Focused More On Winning Medals Than Breaking Records In 2011-2012
*Olympic Champs Asbel Kiprop And Nancy Jebet Lagat Both Upset In Kenyan Trials 1,500, But Make WC Team
*Daily Nation: As Expected, Rudisha Easily Books Ticket
Day 2 Of Kenyan Trials And Preview Of Saturday's Action *Women's 10k/Recap Video
Vivian Cheruiyot Holds Off OTC's Sally Kipeygo To Win Kenyan Trials 10k Vivian Cheruiyot ran 31:55.8 to Sally Kipeygo's 31:57.8 for the win and says she plans on doing the 10k/5k double at World Champs. Prisca Jepleting was 3rd in 31:59.1, Pauline Korikwiang 4th (31:59.5), and Boston Marathon 3rd placer Sharon Cherop 5th (32:03.0), as Linet Masai ended up skipping the 10k to run the 5k on Saturday (as defending world champ, she qualifies anyway). *AP Article *MB: Sally Kipyego makes Kenyan team
LRC Kipyego Speaks To LRC From Kenya *Video Here
*IAAF Recap Day 2: Kipyego Says She Was Not Going To Miss Worlds Team "even if it means taking me to hospital after"

*Reuters: David Rudisha Wins His Semis Heat In 1:45.3 As Asbel Kiprop Wins His 1,500 Semi In 3:39.5 Ahead Of Daniel Komen (3:39.6)


LRC LRC Goes To Kenya - Post #3: A Workout With World Championships Silver Medallist Sylvia Kibet The 2009 World Championships silver medallist at 5,000 has only run 15:11 this year but is confident heading into the 5,000 at the Kenyan Trials, which come after the 10,000. We know why, as we caught up with the Renato Canova-coached athlete in Kenya and watched her do a 2,000-1,600-1,200-1,000-800-600-400-200-100 workout after rains prevented her from doing a 10km tempo run with an incredible assortment of marathoners and half marathoners coached by Gabriele Nicola. Hear from Kibet, learn how Kibet decided on what workout to do while Canova was absent, watch the 600 from the workout and even see pictures of the house that Kibet lives in and compare it to what US stars live in. *LRC Sylvia Kibet Photos
LRC *Video From Track

Deep Fields In Men's 5k/10k Today:
*Preview Of Men's 10k: Leonard Komon Looking For Redemption After Being Axed From World XC Team Road 10k WR holder Leonard Komon (26:44) is up against a field of 61 which includes World Half Marathon champ Wilson Kiprop, former World junior 10k champ Josephat Bett, World XC silver medallist Paul Tanui (26:50), Boston Marathon champ Geoffrey Mutai (although he won't take WC spot even if he qualifies), Biden Karoki (27:11), former World 10k bronze medallist Martin Irungu Mathathi, and World junior silver medallist Clement Langat. *Preview From The Standard
*52 Entrants Are Down To Just 15 As Battle Lines Are Drawn In Men's 5k Field will include Isaiah Koech (#2 in 2011 with 12:54.59), Vincent Chepkok (12:55.29 this season), Olympic/Worlds silver medallist Eliud Kipchoge, and World Military Games champ Mark Kiptoo (12:59.91 this season).
No Surprises On Day 1 Of Kenyan Trials *Highlights Video
IAAF Recap Day 1 Asbel Kiprop and 2010 world leader Silas Kiplagat (3:29.27) advance in 1,500 trials. After 3 heats of the 5k, the final will include Olympic/Worlds silver medallist, Eliud Kipchoge (who has made the WC team each time since 2003) as well as recent "junior" 3k/5k record holder Isaiah Koech (#2 in 2011 with 12:54.59). In the 800, David Rudisha, nursing a twisted ankle, wins his semis heat to advance with Commonwealth Champ Boaz Lalang and World silver medallist Alfred Kirwa Yego.
*Caroline Jerotich Breaks Kenyan NR In Pole Vault (3.10m)

Women's 10k Is Friday:
*OTC's Sally Kipyego Up Against World's Best In Quest To Make Team at 10,000 Kipyego's quest to make the team is difficult as defending world champion Linet Masai has already been placed on the team and it came out yesterday that 5,000 world champion Vivian Cheruiyot is doubling at the Trials as she may decide to try to do the Daegu double. But when we caught up with Kipyego in Kenya 2 weeks ago, she seemed confident.
*Kenya's Linet Masai Also Hoping To Double Up 5k/10k At World Champs
*Vivian Cheruiyot To Attempt Worlds 5k/10k Double, Will Race Masai In 10k Here
Other Results:
*Recap Of Day 1 Of European U23 Champs Live streaming of meet on Czech website here.
*Norway's Sondre Norstad Moen Wins Euro U23 Champs 10k In 28:41
*Ireland's Morton Mile: Jordan McNamara Wins In 3:56.83 Brandon Bethke was 2nd and helped pull a couple Irishmen (Ciaran O'Lionaird & James Kaan) to their first sub-4s. US runners Craig Miller and Jack Bolas were 5th and 6th.
*Justin Gatlin Wins 200 At Sardinia Meet
*Former US Olympian Gary Stenlund Betters His Own WR At World Masters Champs
NY Times Article On "Blade Runner" Oscar Pistorius, Who Was A Model In A Recent Ad Campaign For A★Men Fragrance
Upcoming:
*David Oliver Vs. Dayron Robles 110 Hurdles Showdown Set For Stockholm DL
*IAAF Preview Ratigen Combined Events Challenge Serves as selection for Germany's decathletes/heptathletes for WCs.
*Jamaica Preview Of Central American And Caribbean Championships
Kenyan Trials Pre-Meet News
The Road Gets Easier For Rupp: Moses Masai To Skip Kenyan 10,000m Trials, Geoffrey Mutai Will Run Trials But Not Run Worlds The Kenyan team at Worlds will likely consist of guys Mo Farah trashed at Prefontaine.

John Chaplin's Not In Charge Kenyan Trials Men's 800, 1,500 Have 52 Entrants, 5,000 Has 60 Meanwhile, USATF interim CEO Mike McNees has taken the time to write an open letter saying nothing except that he is aware of athletes concerns about the USATF qualifying process being a mess. He should just say the obvious - the rules are the rules, and unless they are changed Chaplin can do whatever he wants. If Chaplin is replaced and the rules stay the same, the replacement can make the same arbitrary decisions. *MBoard Thread Here

Pamela Jelimo Out of Kenyan Trials With Series Of Injuries "and other matters which I cannot discuss in public."

More Kenyan Trials News:
LRC News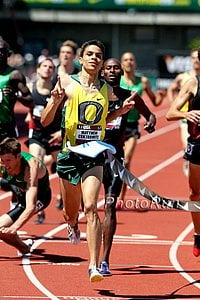 LRC The Week That Was In Running: Is Uceny #1? Will Centro EVER Run Faster, Alberto Debunks LRC Training? And More ... We analyze Morgan Uceny's win a little bit more, go deep into the statistical archive to present some crazy stats to ponder the unthinkable: Will Matt Centrowitz will ever run faster than he did last week?, praise Tyler Mulder, take a trip down memory lane and relive Alan Webb's Paris victory from 2007, and along the way in light of Alberto Salazar's comments about Mo Farah's training, we try to defend the LetsRun.com training approach. Plus we introduce you to the most amazing HS track and field coaching staff in the country - one that features 3 Olympic gold medallists.

LRC Rojo Goes To Kenya - Post #1: Sammy Wanjiru Was Not Murdered LetsRun.com co-founder Robert Johnson has returned from 2+ weeks in Kenya and will be recapping his trip over the next week or so. Today, he reveals what he learned about Sammy W's death and provides video proof as to how in Kenya one can easily get locked into their own bedroom.

LRC 2011 Monaco Diamond League Is Going To Be Special For US Distance Fans - Preliminary Start Lists Never before have more than 2 Americans broken 13:00 in the same race, but Bernard Lagat, Galen Rupp, Chris Solinsky and Matt Tegenkamp are all entered in the 5,000. Can 3 or 4 do it? Andrew Wheating is in the men's 1,500. Nick Symmonds and KD will face world record holder David Rudisha in the men's 800. Plus off-event entries like Abubaker Kaki in the 1,500 and Shalane Flanagan in the 1,500. *MB Discussion Here
2 Recommended Reads
RRCA Announces 2011 Roads Scholar Class Megan Hogan, Bobby Mack, Meghan Armstrong, Lex Williams, Megan Duwell and Tyler McCandless all get grants.
Kenyan Trials This Week
International News Of Note
Japanese Worlds Team Announced And Sub-31:00 10k Runner Kayoko Fukushi Is Not On It

*Indian Officials Raid Sport Center Looking For Drugs
*Indian 400m Star Ashwini Akkunji Facing Ban After "B" Sample Positive For Roids
Doping Offenders Will Be Let Back Into European Meets
Ban On Former Drug Cheats At Major European Meets Lifted After Court Case This follows a court ruling in Switzerland forcing the Lausanne Diamond League meet to let in French 1,500 runner Hind Dehiba.
More From World Youth (Results) And Asian Championships
World Youth: IAAF Recap Last Day: Kenya's William Malel Sitonik Wins 3k In 7:40.10 He led from gun to tape and shattered Isiah Koech's previous Championship record of 7:51.51.
*US Medley Relay (100m, 200m, 300m, 400m) Wins Gold Set World Youth Record of 1:49.47.
*US's Ajee' Wilson Wins 800 In 2:02.64 "This is the best feeling of my life. It still hasn't sunk in yet that I'm the world champ." *MB: Ajee Wilson dominates 800m for GOLD, Amy Weissenbach 4th *Video Of Race
*IAAF Article On Kenya's Leonard Kirwa Konsecha, Who Set World Youth Best With 1:44.08 Will he break the "jinx" that no World Youth 800m champ has ever gone on to win a global medal in the senior division?
*UK's 200m Champ Desiree Henry Credits Coaching Of Mike McFarlane He also coached previous 200 champ and current UK rising star Jodie Williams.

Asian Champs: Liu Xiang Runs 13.22 To Win 110 Hurdles
*Asian Champs - Days Three and Four Results
*IAAF Recap Day 3: Qatari HJer Mutaz Essa Barshim Wins In 2.35m

Other: Turkey's Ahmet Arslan Wins 5th Straight European Mountain Running Champs
Bolt Being Bolt: Usain Bolt Won The 200 At Paris Wearing A Singlet With His Own Picture On It
Saturday's Action
Madrid Results: Tyler Mulder Defeats Yuriy Borzakovskiy 1:45.10 win over Yuriy, who ran 1:43.99 last week. Jenny Simpson ran 4:07 in the 1,500 for fourth, as US World Championships team members Alice Schmidt (2:00.60 - 2nd) and Maggie Vessey (2:06.94 - 8th) competed in the 800.
*Justin Gatlin Wins Madrid 100m Over Fellow Drug Cheat Dwain Chambers Asked about the issues with former drug cheats being let into top European meets he said, "Right now if they put me on the moon I am going to race on the moon."
*IAAF Recap

LRC Recap: American Men Get It Done In 1,500, Semenya Wins Bizarre 800, Flanagan Just Misses American Record, Bolt Entertains And Can A Frenchman Win Worlds In The Steeple? Usain Bolt showed up and entertained, there was a thriller in the men's hurdles between David Oliver and Dayron Robles, an upset in the women's 100m, and it's officially time for Jeremy Wariner to panic. That's probably what you're not most interested in. In the distances, the American men got the job done in the 1,500m, Shalane Flanagan just missed the American record at 5,000m, Caster Semenya won a bizarre 800m, and a Frenchman may be the favorite at Worlds in the steeplechase.

More Paris:
SI Where Is He Now? - Roger Bannister
Sports Illustrated Interview With Roger Bannister Talking Mostly About What He's Done Since Running The First Sub-4 Minute Mile Also interesting to hear what the two friends who paced him went on to do. Sir Christopher Chataway, now 80, set the WR in the 5k in 1954; Chris Brasher, who died in 2003, went on to win gold in the steeplechase in the '56 Games before becoming a founder of the London Marathon. *Podcast With Roger Bannister
LetsTMZ.com
Post-Nuptial Shutoff Exists For Jenny Meadows: World Championships Bronze Medallist Hasn't Slept In Same Bed As Her Husband Since March Altitude tents apparently have a major downside to them.

No Post-Nuptial Shutoff For Paula In this Q&A with the Guardian, she says she and her husband Gary have sex "as often as we want." Plus she talks about less important things like the Olympics.

The BBC's Tom Fordyce Gets Random Drug Tested Like An Athlete And Writes About It "I have had my genitals examined at short range by a man I have only just shaken hands with."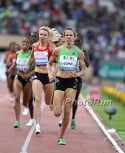 LRC USA's Morgan Uceny Dominates 1,500 Asafa Powell winning the 100m in a world-leading 9.78 is almost expected (video here), but maybe Americans should get used to Morgan Uceny winning Diamond League races, as the newly-minted US champ easily ran away from the field in Lausanne the last 100m to get the biggest international win of her career. David Rudisha dominated the men's 800 and the men's 5k came down to a sprint. Distance recap, results, and video.
Post-Nationals News: *Chalk Up Another Victory For Track Town, USA The Eugene newspaper is always going to say that. Lananna interview here.
*Oklahoma Sprinter Mookie Salaam Gives Up Final Year And Turns Pro


LRC Men's 800m: Nick Symmonds Makes It Four In A Row updated Ladies and gentleman, don't let the recent results by upstart Robby Andrews or veteran Khadevis Robinson fool you; Nick Symmonds showed he's the best 800m man in America, as he got the win over Khadevis Robinson and the gutsy Charles Jock, while Andrews came up short in last. Recap, Race video, results, and post-race comments from athletes.
*Without Coach Or Sponsor, Wieczorek Makes USA 800m Final
*Sunday Distance Recap From RRW

LRC Men's 1,500m: Matt Centrowitz Jr. Pulls Away From Bernard Lagat Bernard Lagat pulled up on Matt Centrowitz Jr. with 50 meters to go and then the 21-year-old did the unthinkable - he pulled away from Lagat for the win. Pre-race favorite Andrew Wheating was fourth and was emotional afterwards when Lagat told him he giving up his 1,500m spot at Worlds. Recap, reaction, results and race video.
*Washington Post Article On Centro Jr Stunning Bernard Lagat In 1,500



LRC Men's 5,000m: Bernard Lagat's 3:57.80 Close Wins A Thriller Over Chris Solinsky And Galen Rupp Track fans got a treat Friday night as Bernard Lagat, Galen Rupp and Chris Solinsky squared off and the race exceeded the pre-race hype. Chris Solinsky closed the last mile (1,600) in 3:58.5 and was beaten by an incredible Bernard Lagat. Afterwards, all 3 guys indicated they may get a rematch July 22th in Monaco, plus Chris Solinsky addressed the message board doubters, and Lagat talked about the 1,500m final and going sub-12:50. Recap, results, interviews, race video.
*LRC Friday's 800m Semis: All the Favorites Advance And KD Asks For Some Energy From His Fans In The Final KD looked great in his semifinal, but his style points will not carry over into the final.
*LRC Women's Steeple Prelims: Sara Hall Makes Final On Time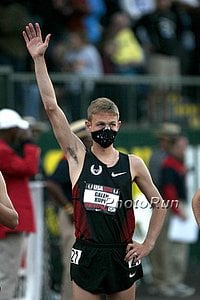 LRC Men's 10,000m: Galen Rupp Closes Out Matt Tegenkamp With 1:52.5 Final 800m The men's 10,000m may have become a men's 1,000m on Thursday night, but we're not sure how the outcome could have been any different as Galen Rupp, sporting a black mask for much of the race, closed in an incredible 1:52.5 to defeat Matt Tegenkamp - yes, that Matt Tegenkamp, who doesn't run the 10k. American record holder Chris Solinsky did not run and he'll face Bernard Lagat AND Galen Rupp today in a stellar 5,000m. Recap, analysis, video interviews.
*Nike Might Need A Slogan For Galen Rupp's Mask Oregonian
*Rupp On Walking Around Eugene With Mask: "Whenever I went into a store, it looked like I was going to rob them." Apparently he wears it traveling to and around before the race as well; not just during it.
Does Moses Mosop's 30K WR Bring The 2:02 Marathon Any Nearer? www.sportsscientists.com
Tragic News: Tim Danielson (Sub-4 Runner In HS) Allegedly Kills Wife/Survives Suicide Attempt LetsRun.com has learned that Tim Danielson, the 2nd US high school runner to go sub-4 in the mile, has allegedly killed his wife as part of a murder-suicide attempt that wasn't completed, as the authorities got to Danielson before he had killed himself. *Update: Danielson Arrested On Suspicion Of Murder
Tokyo Marathon: A Legend Is Born *Photos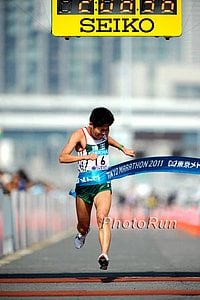 Hailu Mekonnen Wins, Japanese Amateur Yuki Kawauchi Runs Amazing 2:08:37 For 3rd And Faints At Finish Yuki Kawauchi's story is amazing. A 13:59 5ker and 29:02 10ker, he has a full-time job and has stayed away from the Japanese collegiate and professional system, yet he stunned all of Japan with a 2:08:37 run. Dreams do become reality.
*On The Boards: 13:59 5k, 29:02 10k Japanese AMATEUR Runs 2:08:37 at Tokyo Marathon and Passes Out
Padova Italy Meet
2011 Padova Italy Results Looking at US distance races, Khavedis Robinson won the 800 in 1:46.74, as David Torrence was 3rd (1:47.63), Matt Centrowitz 4th (1:47.77) and Mark Wieczorek 7th (1:48.30). The women's 800 had Molly Beckwith in 3rd (2:00.07), Phoebe Wright 4th (2:00.20), Erica Moore 6th (2:01.09), Jenni Barringer Simpson 8th, Christin Wurth-Thomas 9th, Januszewski Hermansson 10th, and Shannon Rowbury 11th (2:06.57). Alice Schmidt won the women's 1500 in 4:08.09, as Clement Moser Treniere was 2nd (4:09.04), Gabrielle Anderson was 4th (4:10.15), Brianna Felnagle 5th (4:10.48), Katie Follet 7th (4:11.95), Ether Kampe 8th (4:12.09), and Maggie Vessey 11th (4:17.87). *MB: Centro 1:47.77 *MB: PADOVA MEET
*"Blade Runner" Misses World Champs "A" Standard Again, Will Have Only One More Chance To Get It His best time is 45.61 and he ran 46.65 here, but the "A" standard is 45.25.
Random News From The US
Heusden Heat We Missed: Huesden 1,500 B Heat University of Minnesota's Ben Blankenship won in 3:37.76 ahead of AJ Acosta (3:38.77) in 2nd, John Jefferson 3rd (3:39.39), and Garrett Heath 7th (3:41.06). *Results
*2011 Heusden Track & Field Results Highlights from a North American perspective are as follows: 800: Tyler Mulder 1:46.05 for 2nd; 1,500: Will Leer 3:37.42 finishing ahead of Lopez Lomong as Nate Brannen runs 3:42; Men's steeple: Ben Bruce wins over Kyle Alcorn in 8:26; 5,000: Andrew Bumbalough 13:21.55 and Adrien Blincoe 13:24.82; Women's 5,000: Amy Hastings misses A standard yet again by hardly anything (15:15.56), meaning Angela Bizzarri won't be going to Worlds as of today, and Kim Smith runs 15:14.02 and Sara Hall 15:45.69. *Race Videos From 1,500, 5k & Steeple *MB Talk: Heusden stream tomorrow?
*Yelena Isinbayeva Wins Heusden Pole Vault In 4.60m In Her First Outdoor Meet Since 2009 IAAF
Euro Under-23 Champs, CAC Games & Other Results *Euro U23 Full Results
Teddy Tamgho Injured At European U-23 Champs/Other Results
Another Anti-Doping Raid At An Indian Training Camp 3rd raid in a week at a Sports Authority of India facility, as India tries to make amends after recent doping scandal.
Olympic News:
*Tokyo Governor Says He Expects To "Win" As He Officially Launches Bid For 2020 Olympics
*IOC Athletes Commission Chairman Says UK Athletes Should Take Part In Olympic Opening Ceremony He even has offered to help UK athletes make the time they spend there shorter and "limit time on feet."
*Independent Article On UK Coach Charles Van Commenee And How His Once "Crazy" Goal Of 8 Medals For GB In 2012 Is Becoming More And More Realistic Van Commenee: "I think in general people are negative in this country. Certainly if you compare them with North America. So a little bit of optimism to get rid of cynicism is helpful in sport."
US News
Book Review Of The Ghost Runner, A Book About John Tarrant A Brit was denied Olympic glory because he accepted £17 in prize money, so he ended up dominating races as a bandit as he still loved to run. A while back we had a quote of the day about him here and a RR here.
Interesting Analysis Of Fear And Courage In Sports "You work for four years and you give it everything, knowing that if you get it ever so slightly wrong on the one day that matters, then four years of your life - perhaps all your life - have been wasted."
European Under-23 Champs And Other International News
Where Has Fam Been? And Other US News
Doping News: UK Journalist Reports On His Experiences Participating In The UK Anti-Doping Whereabouts System Includes good quote from WADA director David Howman after asked if he feels sad when people get caught doping: "I don't get paid to have feelings. I operate from a position that, if there are people out there cheating, then the clean athlete benefits from the catching of those cheats."
*Detailed AP Article On India's Doping Crisis
UK/Olympic News
LRC LRC Goes To Kenya - Post #2: Tuesday Track Workout In Iten + Sally Kipyego And Jake Robertson Unplugged We try to bring you insight into the running culture of Iten, Kenya where maybe 1,000 aspiring pros are trying to make it as a runner. At the crowded dirt track, we caught up with the most decorated female athlete in NCAA history - Sally Kipyego - who has returned to Kenya to give herself the best odds of making it to Daegu. Kipyego herself was stunned by the scene in Iten as there are so many aspiring pros. One of them is Kiwi Jake Robertson, who hopes to run 13:05 later this month, and we caught up with him as well. During the day, we saw school children running to school and full-time runners running in shoes with holes in them that cost $16. *Photos From Kamariny Stadium In Iten, Kenya June 28, 2011
Wednesday's Action
Italy Results: Meseret Defar ran a 31:05 Worlds qualifier, David Torrence Edged Russell Brown In 3:39.56 to win the 1,500 (Dorian Ulrey and others in the race), previously un-sponsored Mark Wieczorek won the 800, and Heather Kampf won the women's 800.

Liege Belgium IAAF Recap: Lopez Lomong beat Jordan McNamara in the 3k with 7:50 in cold/windy conditions, Alice Schmidt wins 1,500 in 4:11. *Results/Thread

Toronto: Walter Dix Runs 10.18 Into Wind Hope he got paid, as he didn't strike fear in Bolt (see below).
Upcoming
European Under-23s Start Thursday: European: Under-23 Preview From IAAF - Teddy Tamgho Highlights
*Teddy Tamgho Says Under-23 European Champs Are More Important Than Diamond League

Cool: Reigning Boston, New York And London Marathon Champs To Square Off In 2 Weeks In Castelbuono This is a totally old-school road race.

More:
Ricky Simms Or Someone At Puma, Please Show This To Usain Bolt
US 100 & 200m Champ Watler Dix Confident He Will Beat Bolt At World Champs Walter Dix: "If I can just come out of the blocks next to (Bolt), if I can be with him or a step ahead at 40 meters, I think it is a wrap. I don't see myself losing to him. I ran down Asafa a couple of times (in races) and I think Bolt and I have about the same top-end speed ... I don't think he is going to pull away from me too much." *MB Talk: Walter Dix vs. Usain Bolt
If Anyone In Spain Knows More About This, Email Us
World Steeple Champion Marta Dominguez Cleared Of Second Charge In Doping Probe As a result, many leading figures in Spain are now supporting Dominguez, as all she still faces are some tax charges. The huge doping scandal seems to be gone?!
Delilah Goes To Worlds Episode 3: Training With Gags (Sponsored)

Episode 3 of the video series on Worlds steeplechaser Delilah DiCrescenzo of Hey Delilah fame is a real treat, as we get some insight into her legendary coach Frank Gagliano. Gags, coach of legends Rich Kenah and Steve Holman, has always been old school, but now he's upped it a notch and drives his athletes 150-mile round trip to practice. *Episode 1 Here *Episode 2 *More @Puma Running On Facebook
News From Europe
A Brief Chat With Western States Winner Ellie Greenwood She had a bear encounter 4 miles from the finish. Crazy stuff. What's even crazier is running Comrades 4 weeks previously.
Legends Of The Sport
LRC Recap: Morgan Uceny (& Mo Farah) Do It Again As Rupp Takes Merga's Scalp!!! The Birmingham Diamond League meet did not disappoint, as Morgan Uceny did something an American hadn't done in 25+ years and training partners Mo Farah and Galen Rupp impressed at 5,000, both outkicking the reigning World Cross-Country champion, with Rupp also getting a PR in the process, as Farah's 54-second last lap got him the win. Plus wins from Abubaker Kaki, Asafa Powell and Phillips Idowu. American fans, repeat after us. It's okay, we swear: "American Morgan Uceny is currently the best women's 1,500-meter runner on the planet."

More Birmingham:
A Great Guy Dies Way Too Early
LaSalle Coach Torpey's Death Gets Coverage In Philly Paper At NCAA regionals, Rojo thoroughly enjoyed witnessing Torpey ham it up for at least 20 minutes. The sport has truly lost a great guy. *LaSalle Release On Torpey's Passing *MB: Lasalle Coach
Very Sad: Story On Once Promising Runner Rich Martinez He has the Colorado HS 1,600 record at 4:10 and almost made the 1988 Olympics, but now lives on the streets. *MB: Sad story from the 1988 Men's Olympic Trials 1,500m
LRC Women's 800m: Alysia Goes Wire-To-Wire updated Montano dominated the strong field, as she won wire-to-wire, with 5 women going sub-2:00. Maggie Vessey was sub-1:59 in second and former US champ Alice Schmidt was third. Recap, anlaysis, race video, results, and post-race comments from athletes.

LRC Women's 1,500m: The Thrill Of Victory And The Agony Of Defeat Christin Wurth-Thomas missed the World Championships by .01 in the most agonizing way possible. She led for 1,400m and then completely ran out of steam in the last 100m, as Morgan Uceny dominated the star-studded field for the win with Jenny Simpson and an emotional Shannon Rowbury booking their tickets to Daegu. Recap, results, video, and interview.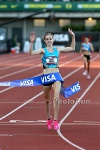 LRC Women's 5,000m: Molly Huddle Impresses, Hastings And Bizzarri Continue The Mammoth Mojo Molly Huddle performed like an American record-holding heavy favorite by putting on an exhibition the last two laps to win her first outdoor title. Training partners Amy Hastings (2:27 marathon in March) and Angela Bizzarri both set PRs and continued their huge improvement at 5,000m. Recap, results, interviews, race video.


LRC Women's 10,000m: Shalane Flanagan Goes Wire-To-Wire Over Kara Goucher And Field Shalane Flanagan wasted no time in showing the field who was boss, as she opened up a lead on lap 1 she would never relinquish, although Kara Goucher stayed close throughout. Goucher had another impressive run post-pregnancy and is super-excited to be away from the marathon and running track. Jen Rhines got another WC team spot, while Desiree Davila continued her fine 2011 with a huge PR in 4th and Magdalena Boulet also had a big PR. Recap, analysis, interviews, results.
*WP: Kara Goucher Admits That The Marathon Might Not Be Her Event Right Now
Wind Or No Wind - 2:03:06 Is His Slowest Marathon
Moses Mosop And His 2:03:06 To Run 2011 Bank Of America Chicago Marathon Moses and famed coach Renato Canova toured the Chicago course and liked what they saw.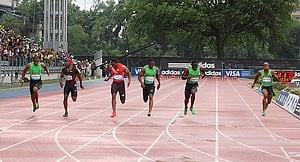 Steve Mullings Edges Tyson Gay, Bernard Lagat Outkicked In 5k, Allyson Felix Wins 200 In the 100, Tyson Gay was slow out of the blocks, made up the ground, but then mistimed his lean, losing to Steve Mullings, who clocked an identical 10.26 time with a strong headwind. In the 5k, Dejen Gebremeskel held off a late surge from Bernard Lagat to win in 13:05.22, only .24 ahead of Lagat. Tariku Bekele was 3rd in 13:06.06. The 800 saw late entry Alfred Yego winning in 1:46.57 with World Champ Mbulaeni Mulaudzi in 2nd (1:46.68) and Boaz Lalang in 3rd (1:46.75). Abubaker Kaki dropped out with a hamstring issue. Jeremy Wariner wins close 400. Blanka Vlašić's 9-meet Diamond League winning streak ends. American David Torrence won the 1500m over Nick Willis as Olympians Lopez Lomong and Leo Manzano struggled.

*LRC Lukas Verzbicas Breaks Four The Dream Mile saw 4 high schoolers at 4:03 or better, as LV became only the 5th HSer to ever break 4 in the mile. LV: "At 600 meters to go, I thought sub-4 was off the table, but I still had a race to win. I wasn't about to give up." MB: LV 3:59.72!!!!!! *Lukas V Photo Gallery #1, Photo Gallery #2
Sammy Wanjiru Can Finally Rest In Peace *Funeral In Photos
*Wanjiru Gets 21 Gun Salute At Funeral
*1000s Attend Funeral As Wanjiru Is Burried In Kenya Many top Kenyan runners attended, including 3k WR holder Daniel Komen, former women's marathon World Champ Catherine Ndereba and former 5k World Champ Benjamin Limo. However, conspicuously absent was Hannah Wanjiru, his mother.
*Samuel Wanjiru's Final Journey
*Sammy Wanjiru's Death Turned Into Tabloid Fodder
Usain Bolt Blasts 19.86 In Rain, Asbel Kiprop Shows He's The Top Miler In The World, And Caster Semenya Beaten Again This is how our sport works - wherever Usain Bolt goes, he is the story. Bolt did not disappoint on Thursday in Oslo, as he ran 19.87, beating second place by .57. In the Dream Mile, Asbel Kiprop showed he's the top miler in the world, as he got revenge on Prefontaine winner Haron Keitany. Kiprop had horrible tactics at Pre, but here he was near the front and got the win on the homestretch. On the women's side, Halima Hachlaf, who burst on the season with an early season 1:58 last year, did it again this year to win the 800 over Caster Semenya. Meseret Defar won the women's 5,000m with another stellar kick, showing her speed is still there.
*Usain Bolt Storms To 200m Victory In Oslo
*Athletics Weekly Recap
*Video Highlights: US Visitors Watch The 200, 800 And Dream Mile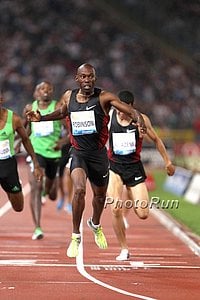 LRC: Usain Bolt Nips Powell, Khadevis Robinson Storms From Last To First To Shock The World In 800 47,000 fans and a worldwide television audience were focused on the Usain Bolt-Asafa Powell showdown and it did not disappoint, as Usain Bolt - who said he was nervous for the first time ever - overtook Asafa Powell in the final meters. The surprise of the evening was the men's 800m, where 8 time US champion, 34-year-old Khadevis Robinson put on a stunning display the final 250m, going from last to first to win (video here). Last year, KD was rabbiting Golden League races, now he's winning them. In other action, Allyson Felix went sub-50 to defeat Sanya Richards-Ross in the 400 and world XC Champ Imane Merga showed his great finish in the 5,000m, running 12:54 and throwing down the gauntlet to Bernard Lagat, whom he'll race in 25 weeks in NYC. Sara Hall had a 9-second PR to get a Worlds and Olympic qualifier in the steeple and Christin Wurth Thomas led the women's 1,500 at the bell before finishing 6th in a qualifying 4:03.72.
Time To Learn Some T&F History - 40 Years Ago, Jim Ryun & Marty Liquori Ran A Dream Mile In Philly & It More Than Lived Up To The Hype
"The Road Of Death"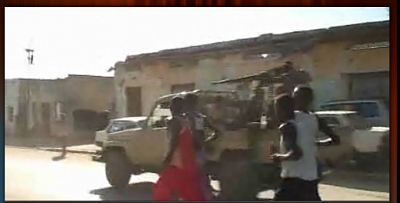 Feature On Somali Runners Training Each Day On "Road Of Death" For London 2012 (Video) The video shows how some Somali athletes avoid gunfire each day to realize their dream of competing and winning at the 2012 Games. *LRC MB: Top Video on MSNBC Is Feature on Somali Runners Training Each Day on 'Road of Death' For London 2012
2011 Utica Boilermaker Is In The Books
2009 Race Winners Ridouane Harroufi And Alice Timbilili Win Again In Utica Harroufi did none of the work and then outkicked Peter Kamais at the tape to win in 43:30. Fernando Cabada was the top American in 9th in 45:20. *Article With Video Of Finish
*Boilermaker Already Making Plans To Celebrate 35th Anniversary Next Year
*RR: Meet Former Penn State Soccer Player And 9:56 Steepler Stephanie Pezzullo, Who Was 5th At The Boilermaker She won 4 Big 10 soccer titles and then went out for track as a senior. Now she'll be in the Olympic Trials next year. A great read and great insight to the MB thread of :
*Local Runners Do Well
*Tales From The Back Of The Pack
Video Of The Day: Asbel Kiprop Races A 400 In Kenya On A Dirt Track
Morgan Uceny On A Roll (International Visitors Click Here)
Mo Farah And Galen Rupp Impress (International Visitors Click Here)
Anyone Remember This From Paris 2007? Paris 2011 Videos Here
LRC Contest Recap - The Greatness Of You
LRC USA Nationals Contest Recap As usual we had a couple of ringers come out on top in our contest. Our winner is in the elite of the elite of LetsRun.com, as not only has he been to watch the World Championships and Olympic Trials, he has a @runner.org email address, and a real-life wife. Our runner-up was a state champion in high school and has started a post-collegiate group in Utah.
USAs In Review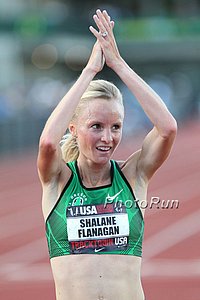 LRC 2011 USATF Women's Nationals (Distance) In Review Which event represents America's best chance for a distance medal at Worlds? It's the same event an American led the world in 2010. Still stumped? You'll have to read the article. We break down all the action, look at the very different fates of non-qualifiers Christin Wurth-Thomas and Anna Pierce, wonder if Kara Goucher can beat Shalane at Worlds, and even talk about coach Gags' commute and the reverse LetsRun.com jinx.

LRC USA Men's Nationals In Review Wejo puts Galen Rupp's 10k performance in perspective, talks about the stellar men's 5,000m, and break down all the distance action. Plus Dathan Ritzenhein, German Fernandez, Evan Jager and even Xavier Carter, Adam Nelson, and Adam Goucher just to get your attention.

Qualifying Controversy: If athletes do not hit the "A" standard, they are at the mercy of John Chaplin as to whether they get into the meet. We at LetsRun.com think the solution is simple - "A" qualifiers (and whoever else it's decided should get automatic entry, like recent champions) automatically get in the meet, then set field sizes in every event (just like US Open Tennis or Golf) with penalties for athletes scratching from their first event. More:
*Open Letter To USATF From Mark Misch Mark coaches at University of Colorado - Colorado Springs and says athletes not knowing whether they'll be in the meet each year is the biggest problem and is hurting the sport.
Asafa Powell 9.78 World Leader
A Must-Watch (We're Not Sure How We Missed This) - Sammy Wanjiru's Mom Theatens Others With A Machete 2 Weeks Ago (More Here)
New adidas GP Photo Gallery
Remembering Sammy Wanjiru (News On Events Surrounding His Death In Left-Hand Column)

LRC RIP Sammy Wanjiru: The World's Greatest Marathoner Has Died Yesterday in the article above, we paid tribute to Sammy's incredible career and now athletes, journalists, and industry insiders are all paying their respects to the incredible marathoner Sammy Wanjiru.
Desiree Davila Pure Guts
Women's World XC In Photos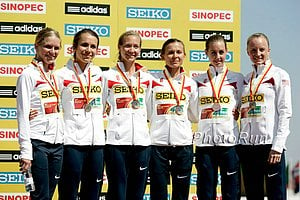 Men's World XC In Photos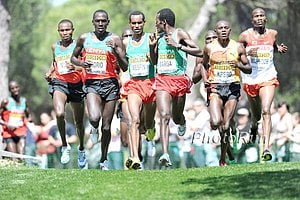 Great Deals

Universal Sports Back To Top