US Distance News
Brief Chat With Kara Goucher She's running Rock N Roll Half this weekend and will run US Cross, but the focus is on Boston. Husband Adam Goucher tore an ACL and his helping train her through Boston.
Boston Indoor Games Becomes New Balance Indoor Grand Prix New Balance with former Nike exec Josh Rowe as running marketing manager appears to be getting more into the pro level of the sport to show their shoes aren't just for your parents.
Are You Tough Enough? (Sponsored Post)
"America's Toughest" Road Marathon



Want to run a challenging marathon (half marathon and marathon relay as well) in a beautiful setting? The National College Blue Ridge Marathon has 3,620 feet of elevation gain and 7,234 feet of elevation change in the beautiful Roanoke Valley of Virginia. The race looks perfect for LRCers looking for a challenge and costs less than $100. The race prides itself on its difficult course and is even offering free entry to anyone who ran the all-uphill 2010 Mount Lemmon Marathon to prove it. A $5,000 Tag Heurer watch is available to the winner. For more info on this race click here.
XC News
LRC International Races: Kipchoge Over Kiprop, Masai Over Cheruiyot Snow blanketed Edinburgh overnight but it did not keep Eliud Kipchoge and Linet Masai from dominating the individual races at the 2011 Edinburgh XC Races. Kipchoge won over Olympic 1,500m and World junior XC Champ Asbel Kiprop, while Masai won over World 5k champ Vivian Cheruiyot.
*BBC Recap With Video For UK Visitors
*LRC Race Photos


LRC Saturday Course Update: Snowfall Blankets Course Definitely not a Rupp-certified course, but the American star is in Edinburgh to race. Couse photos
Shalane Flanagan Has Big Goals For 2011 The marathon is her focus but this article says she wants the 5k record back.
Three-Time Olympic Champ Peter Snell Says Coaches, Not Administrators, Are Key We agree but go a step further and say athletes, not coaches are the key. Snell is irate some canoeing coaches were canned in his native New Zealand. Snell: "The administrators thought they were the most important people; that the sport couldn't exist without them."
Rojo & Alberto Aren't The Only Two Obsessed With Blood Values & Ferritin
Recommended Read: Japanese Guy Tells You Everything You Need To Know About Blood Tests
Pre-Edinburgh News
IAAF Preview: Short Course Features Clash Of Olympic Champions In Kiprop (1,500) & Kipruto (Steeple) As Most Non-Africans Will Run In 8k Team Race The 8k team race features Galen Rupp, Sergey Lebid and Mo Farah. In the women's 6k, world champs Vivian Cheruiyot and Linet Masai will clash.
*Meet Team USA Here


*LRC Pre-Race Photos
*Wejo In Edinburgh
*Former Florida St. Star Tom Lancashire Faces Stiff Challenge As One Of Few Non-Africans In Stacked 4k Race

*Athletics Weekly Preview
*BBC: Mo Farah Excited To Lead GB Team He's back from a stint of altitude training in Kenya.
*Ireland's Fionnuala Britton Skipping Edinburgh To Get In Altitude Training In South Africa With Mary Cullen at Euros last month, she was 4th.
Meet The Track Star Who Posed Nude For ESPN The Magazine All of you perverts that just clicked should be forewarned that she's 63 years old.
We Agree: Columnist Doesn't Understand How A Guy Who Didn't Win A Marathon All Year Can Be World Ranked #2 (Geoffrey Mutai)
A Brief Chat With 2:10:36er Brett Gotcher 2.5 Weeks Before He Re-Runs Houston His fall didn't go as well as he'd have liked, but he's pumped to go back to Houston.
Paper: Head Trainer Told NC A&T Coaches Not To Test Walk-Ons For Sickle Cell Trait Two Days Before Track Athlete Died It's a tragedy when someone dies, but now everyone is complaining that they have to do the test even on whites when only two whites in history have ever had sickle cell anemia. *More here.
Bryan Clay, Trey Hardee And Ashton Eaton To Clash In New Multi Challenge At Millrose
Former Arkansas Razorback Mike Power Recovering From Cancer
Marathon News
Not So Fast, Sammy
Sammy Wanjiru's Wife Says She Hasn't Reconciled And That She Wants A Divorce She also claims her mother in law is a royal pain in the ***.
Jessica Ennis Ain't Whipped
Jessica Ennis Puts Off Marriage Until 2012 Games She just got engaged but doesn't want any thoughts about her marriage to interfere with her 2012 preparations.
Sprint News
Sad News: Former JMU Runner & Sub-4 Miler Jason Long Dies In Plane Crash At Age 32 The JMU school record holder in the 800 and 4-time All-American was a very accomplished pilot who died doing what he loved as his plane hit a medical helicopter.
More: *Fellow Runner Remembers Long As "Good, Loyal"
*Wing Was Sawed Off After Collision With Medical Helicopter
*Crash Victim Loved To Fly
*Friends Remember Men Killed (payment required)
*LRC MBoard Talk About Long's Passing
News From Britain
A Legend Passes
Olympic Legend Bud Greenspan Dies If anyone did more to spread the greatness of the Olympics, we'd like to know who it was. Greenspan's documentaries brought the Olympics to life for millions. Not familiar with Bud? Check out his work here.
*NPR Obituary On Bud Greenspan *AP Obituary Of Greenspan
On The Boards: Bud Greenspan RIP
Recommended Read: IAAF Was Long Suspicious Of Marta Domínguez (LRC Translation) The IAAF basically knew she was doping from her blood profile (it was too consistent) but couldn't prove it. They repeatedly tried to nail her and even tested her an hour before her semifinal at Worlds in 2009, when she ran poorly in the semi but rocked the final. Eventually, we hope the doping authorities will start banning people on their biological profiles alone.
Week In Review
LRC Week That Wasn't: Haile G And Johnnie Walker, Ritz And Rupp Running JV Race In Europe Not too much happened on the dirt or roads last week, but there were some developments off of it. And a large percentage of the LRC staff did not realize the race we were all excited Rupp and Ritz are running in Europe next month is a JV race.

More XC: Ed Moran Joins US Team At Great Edinburgh JV Race

Definitely Not The JV: Reigning World Track Champs Vivian Cheruiyot And Linet Masai Join Edinburgh XC Field
Spanish Doping News
Sorry, Ladies
David Rudisha Gets Married 2010 will be a year Rudisha never forgets. 2 world records and now he has married his long-time girlfriend Elizabeth. Congrats to David and Elizabeth. 2010 also saw Galen Rupp and Alan Webb get married.

More News From Kenya: Sammy Wanjiru Focused On World Record, Ndereba Wants Another World Title
London & Boston 2011
Incredible 2011 Virgin London Marathon Field Announced: Wanjiru Vs. Kebede Vs. Makau On Men's Side Director Dave Bedford is calling the women's field "undoubtedly our strongest ever," but we once again are amazed with his men's field. London's got the top 3 men's marathoners in the world Sammy Wanjiru, Tsegaye Kebede and Patrick Makau going head to head to head. This year's Chicago marathon with Wanjiru vs. Kebede duelling to the finish was incredible and left Sammy Wanjiru exhausted (photo above). Now throw Makau (Amsterdam and Berlin champ) into the mix. *Message Board Thread On London
*European XC Champ Jessica Augusto And Hayley Yelling To Make Marathon Debuts In London

American Hopefuls Kara Goucher And Desiree Davila To Run Boston 2011 Davila has come a long way in her career, as she got equal billing with Goucher in the press release. Last week it was announced Ryan Hall is running Boston.
On The Boards: Desi will kick Kara's butt this April
International Distance News
6 Years Later: Greek Sprinters To Stand Trial For False Statements At 2004 Olympics
Alberto On Galen
LRC: Update On Galen Rupp's Training: Two Distinct Seasons For Rupp In 2011, More Mileage Alberto Salazar has done a tremendous job crafting Galen Rupp's career despite the critics (we specifically remember pro athletes who saw Galen train as a high schooler saying he'd burn out). Alberto says 2011 will be a bit different for Galen than 2009 and 2010, with 2 distinct peaks (and time off in between) and that there is still a lot of room for improvement in terms of training mileage. Plus, we take a look back at Galen's incredibly long and consistent 2009 and 2010 seasons.
Ritz Running London
LRC Dathan Ritzenhein To Run 2011 Virgin London Marathon Alberto Salazar told LRC that his marathon pupil Dathan Ritzenhein will take on the world's best this April in London. Alberto also talked about Ritz's NY run, Ritz's mileage, and more (a lot more on Galen coming tomorrow, but you can watch the interview).
*More Americans In London Americans Jason Lehmkuhle (9th at Boston this year), Mo Trafeh (1:00:39 half marathon, debut), Patrick Smyth (debut, runner-up at US Cross last year), Stephan Shay (brother of Ryan), and former Kiwi Michael Aish running as well, plus 27:29 Aussie Collis Birmingham.
*Ryan Hall Running Houston Half This Month So is Abdi.
Field/Sprint News
LRC Team Race: Mo Farah Over Galen Rupp Mo Farah prevailed over Galen Rupp on an officially non-Rupp-certified snow course. We recap the action, have photos, and talked to Galen, Mo, Alberto, and some of the American studs, including Scott Bauhs, who puts an end to "Rupp certification" once and for all.
*Video Of Farah's 2:00 Win Worth a look to see hill and snow.
*LRC Interviews With Alberto, Galen, Scott Bauhs, Stephen Furst, Bobby Mack And Matt Gabrielson
*LRC Race Photos
*BBC: Video Highlights Of Farah's Dominant Win A post-race interview of Farah is included as well.
*Independent: Farah Now Heads To Albuquerque To Join Alberto Salazar's Group The article makes it sound like Paula Radcliffe might be there as well.
*USATF: USA Loses To Europe By 3

American Stars Resting Up At Home, Please Read This
2:04:55 Marthoner Geofrrey Mutai Destroys Field By 47 Seconds At Kenyan XC Meet
*Recap From Kenyan Paper Which Highlights Faith Chepng'etich's 4th Straight Win
Kiwi News
"The Ekiden That Decides Who Is #1 In Japan" Will Close It Doors On January 10th
Reigning Youth Olympic Games (YOG) 100 Meters Champion Odean Skeen On Way Back From Injury
And To Think We Thought Rabid Dogs Were A Sign Of Rural Poverty
Paula Radcliffe Attacked & Bitten By Dog On Training Run In Monaco
Thinking About Cheating On Your Next Exam? Read This
Former Irish Jr. Champ & Current Yale Runner Charged In Exam Cheating Scandal
2007 Jr. Irish 3k champ and All-Ivy Performer Conor Dooney has been criminally charged with forgery in a case dating back to high school when he and a buddy allegedly swapped places and took exams for each other.
Wow: First He Offends Gays, Now Women
FIFA Head Sepp Blatter Criticizes IOC For Managing Its Money Like A "Housewife" The head of one of the most corrupt organizations is complaining about the IOC's handling of its money with a sexist comment of "The IOC does it like a housewife. She receives some money and she spends some money."
World, Watch Out (Positive & Negative)
Ryan Crouser Picks Texas Over Oregon Due To Academics The discus star was a top priority of the Ducks, who were hoping his desire to unite with cousin Sam would sway him, but they lost him as Texas has an engineering program while UO does not.
Reigning World Champ Joseph Ebuya Shows He's Ready To Defend Title By Getting 4th Win Of Year Over Stacked Field In Italy Ebuya didn't get rid of 10k and 15k road world record holder Leonard Komon until the final 300m, but when he did, he pronounced himself ready to defend his world title. Hungary's Aniko Kalovics won the all-European women's race.
Matt Tegenkamp Q&A On His 2010 Season - He Hopes He's Found Cure To His Injury Woes The highlight came off the track as his son was born in May. Injuries derailed his season but he's now working on "trying to re-pattern the firing sequence of muscles" on his right side as his right side was dysfunction from his ankle to his lower back. We wish Matt the best of luck in 2011 but don't understand why athletes are secretive about injuries.
News From Jamaica
3 Recommended Reads
It's Not This Easy In America
Olympic Marathon Champ And Accused Attempted Murderer Sammy Wanjiru And His Wife Supposedly Reconcile Press reports are indicating that the families of Wanjiru and his wife got involved and urged a reconciliation which may result in charges being dropped, although his wife was a bit coy in her responses to the press (as we're sure $$$ is still being negotiated). *Updated LRC MBoard Talk: "He is now officially qualified to be a professional American athlete. Can some of the women on this board tell me why abused women stay with their abuser. Often, until they are beaten to death?"
Sammy Wanjiru In Serious Trouble
Sammy Wanjiru Arrested For Attempting To Kill His Wife And A Domestic Worker The charges against the world's greatest marathoner are very serious: attempting to kill (murder in some accounts) his wife and a housekeeper, and wounding a security guard by striking him with a rifle butt. Wanjiru is out on Sh300,000 bond ($3700 USD). Wanjiru allegedly came home drunk, had an argument with his wife, and then attempted to shoot his wife and the watchman according to this second article. He was in possession of an illegal AK-47 according to this third article.
*Message Board Thread
*Wanjiru's Court Date Is February 9th
Worth Reading
US News
Bernard Lagat To Go For Ninth Wanamaker Mile Title At 2011 Millrose Games Lagat's days as a miler are over, but winning the Wanamaker mile is apparently still in the cards. We talked to Lagat last month in Monaco about his 2011 plans and his move to the 5k. More on that here. To see him in his tux, click here.
All That Is Great About LetsRun.com
LRC NCAA And Foot Locker Contest Recaps: The Greatness Of You Recapping our contests always reminds us what is greatest about LetsRun.com - that is you, our incredibly loyal, smart and interesting readers. This time our contest winners impress as usual. Not only do we have acts of sportsmanship, but we have a runner with MS who can no longer run anymore but it still super-dedicated to the sport, a college coach who nearly pulled off the NCAA D1, D2 prediction double (and btw went to high school with the rocket scientist who has won two of our previous contests), a guy who watched malmo win an NCAA XC race, and a guy who issued a challenge to Aaron Braun before he won last week's club XC champs.
The 10 Best High School XC Runners Ever
LRC Week That Was: The 10 Best High School XC Runners Of All Time, Verzbicas, Tribute To Gary Reed, The NY Times & The NE Patriots And More We've got the entire running world covered from San Diego to Japan, from the high school ranks to the pros, and even talk about the NE Patriots and the NY Times.
Gary Reed Calls It A Career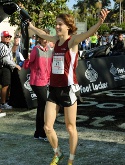 LRC Favorites Lukas Verzbicas And Aisling Cuffe Take Care Of Business Verzbicas cemented his legacy as one of the all-time greats as he became just the third boy to repeat. Cuffe capped off a truly dominant senior year as she won by 34 seconds.
*Photo Above From TrackandFieldPhoto.com, More Photos Here
*Verzbicas' Facebook Page Had Been Focused On Number 2 For Weeks
*Stanford Signee Cuffe: "I tried to break them early." She certainly did that.
Excellent Read: 10-Year Anniversary: Ritz Over Webb Over Hall At Foot Locker
It was an epic race and Ritz dominated. Classic 2000 Race photos here. Photos of all past winners here. More FL history here. It's the 20th anniversary of Louie Q's dominating win.
Alberto On Rupp And Ritz's Training
Galen On Edinburgh XC And 2011 (if you'd like to see a video of the conditions he ran in Edinburgh, click here)
Week That Was (Last Of Year)
LRC The Week That Was (to end the year) We're still suffering from a post-New Year's hangover and have an abbreviated Week That Was for you once again (hopefully for the last time during the Holiday season), but we do talk to you about the best collegiate distance race on the planet - the Hakone Ekiden in Japan.
Logan Vs. USATF
LRC Exclusive USATF Strikes Back With Charges Of Tax Evasion, Expense Report Abuse And The Real Reason Doug Logan Was Fired We're far from lawyers and most of you aren't either, but this is worth a read, as USATF has filed its response to former CEO's Doug Logan's lawsuit. USATF hurls some serious charges at Logan and some dirt (improper gifts to a female athlete), but none of them are the real reason Logan was fired. We've got it covered, plus news who on the USATF board Logan referred to as Fantasia and Opie.
*Message Board Thread
Training Corner
Two Of The Best Running Movies Of All Time (Don't Believe Us? Click Here)
Relive Men's NCAAs: *Recap *Results *Photos *New (2nd Photo Album Added Here)
Relive Women's NCAAs: *Recap *Results *Photos *New (2nd Photo Album Added Here)
800m Royalty Together For The First Time Ever: Juantorena, Coe, Kipketer And Rudisha (It's Well Worth A Watch If You Have The Time, Or Read The Recap Here)
Save Some Cash

2010 ING NYC Photos
Geb's Emotional Retirement Speech
Train Smarter
Great Deals

Universal Sports Back To Top