Bupa Great Edinburgh Cross-Country Is Saturday *Live Online And On BBC At 8 AM EST (it may be blocked in the US unless you have a virtual IP like we do)
LRC Wejo Is In Da House *LRC Pre-Race Photos
LRC Saturday Course Update: Snowfall Blankets Course Definitely not a Rupp certified course but the American star is in Edinburgh to race. Couse photos

IAAF Preview: Short Course Features Clash Of Olympic Champions In Kiprop (1,500) & Kipruto (Steeple) As Most Non-Africans Will Run In 8k Team Race The 8k team race features Galen Rupp, Sergey Lebid and Mo Farah. In the women's 6k, world champs Vivian Cheruiyot and Linet Masai will clash.
*Meet Team USA Here


*LRC Pre-Race Photos
*Wejo In Edinburgh
*Former Florida St. Star Tom Lancashire Faces Stiff Challenge As One Of Few Non-Africans In Stacked 4k Race

*Athletics Weekly Preview
*BBC: Mo Farah Excited To Lead GB Team He's back from a stint of altitude training in Kenya.
*Ireland's Fionnuala Britton Skipping Edinburgh To Get In Altitude Training In South Africa With Mary Cullen at Euros last month, she was 4th.
Meet The Track Star Who Posed Nude For ESPN The Magazine All of you perverts that just clicked should be forewarned that she's 63 years old.
We Agree: Columnist Doesn't Understand How A Guy Who Didn't Win A Marathon All Year Can Be World Ranked #2 (Geoffrey Mutai)
A Brief Chat With 2:10:36er Brett Gotcher 2.5 Weeks Before He Re-Runs Houston His fall didn't go as well as he'd have liked, but he's pumped to go back to Houston.
Paper: Head Trainer Told NC A&T Coaches Not To Test Walk-Ons For Sickle Cell Trait Two Days Before Track Athlete Died It's a tragedy when someone dies, but now everyone is complaining that they have to do the test even on whites when only two whites in history have ever had sickle cell anemia. *More here.
Bryan Clay, Trey Hardee And Ashton Eaton To Clash In New Multi Challenge At Millrose
Former Arkansas Razorback Mike Power Recovering From Cancer
Marathon News
Not So Fast, Sammy
Sammy Wanjiru's Wife Says She Hasn't Reconciled And That She Wants A Divorce She also claims her mother in law is a royal pain in the ***.
Jessica Ennis Ain't Whipped
Jessica Ennis Puts Off Marriage Until 2012 Games She just got engaged but doesn't want any thoughts about her marriage to interfere with her 2012 preparations.
Sprint News
Are You Irish? Read This
Irish Track & Field Athletes Have Already Started Buildup For 2012 Games The article talks about former Providence star Mary Cullen amongst others. In 2006, Cullen beat American record holder Molly Huddle for the 5k title.
Are You Jewish? Read This
Some Jewish Runners Are Upset 2011 Chicago Comes Day After Yom Kippur Carbo-loading might be tough for those that fast for 25 hours.
IAAF Review Of Year 1 Of Diamond League - Part 1 (May/June)
IAAF Review Of Year 1 Of Diamond League - Part 2 (July)
IAAF Review Of Year 1 Of Diamond League - Part 3 (August)
Sad News: Former JMU Runner & Sub-4 Miler Jason Long Dies In Plane Crash At Age 32 The JMU school record holder in the 800 and 4-time All-American was a very accomplished pilot who died doing what he loved as his plane hit a medical helicopter.
More: *Fellow Runner Remembers Long As "Good, Loyal"
*Wing Was Sawed Off After Collision With Medical Helicopter
*Crash Victim Loved To Fly
*Friends Remember Men Killed (payment required)
*LRC MBoard Talk About Long's Passing
XC News
The JV Race Gets Weaker
Running The Way It God Intended It - No Entry Fee & No Race Registration, Alcohol Optional
Amby Burfoot Leads Hundreds On New Years Day On 5 Mile Run From Home Of 1957 Boston Marathon Champ Into Ocean Many of the runners were drunk, but it looks like a lot of fun based on this video. More info here.
News From Britain
New Year's Action
*Haile Crushes LRC Favorite Menjo In Angola
*Stephen Furst And Desiree Davila Set Course Records At Emerald Nuts Midnight Run In NYC
*Millennium Mile Results In New Hampshire
*Dos Santos And Timbilil Cruise To Sao Paulo Wins
*Fulfilling Favorite Roles, Tadese And Augusto Prevail In Madrid
*Merga And Cheruiyot Take Dramatic Victories In Bolzano
*Toyota Takes First New Year Ekiden Title
*Kipchumba Breaks Course Record At Xiamen Marathon (2:08:07)
Do You Take Running For Granted? Don't - And Let These Two Runners Inspire You
Gaza Runner Aims For London Olympics Feel like your running options are limited when it's cold and snowy outside? Be glad you aren't in Nader el Masri's shoes. It's tough to train in the Gaza Strip, but Nader - like many of us - has found a temporary escape with running.
World XC Champ Joseph Ebuya Is Focused & Ready To Try For Repeat Win In 2011 Unlike attempted murder suspect Sammy Wanjiru, Ebuya, a former goat herder, knows the Kenyan people view him as a role model and he knows how lucky he is to be on top of this world. How about this great quote? - "I want to be a role model to my former goat herders ... I pray God that my dreams will come true."
A Look At Two Of The US's Top Two Women Mid-D Names
Maybe We Aren't A Nation Of Wussies After All
Blizzard Doesn't Stop Polar Bear Race (& Ocean Plunge) In NJ From Going On As Scheduled The race has never been cancelled and it wasn't this year. Afterwards, the competitors stripped off their clothes and ran into the ocean. UWashington's Allison Linnell almost got the overall win in the tough conditions. *Photo
A Legend Passes
Olympic Legend Bud Greenspan Dies If anyone did more to spread the greatness of the Olympics, we'd like to know who it was. Greenspan's documentaries brought the Olympics to life for millions. Not familiar with Bud? Check out his work here.
*NPR Obituary On Bud Greenspan *AP Obituary Of Greenspan
On The Boards: Bud Greenspan RIP
Recommended Read: IAAF Was Long Suspicious Of Marta Domínguez (LRC Translation) The IAAF basically knew she was doping from her blood profile (it was too consistent) but couldn't prove it. They repeatedly tried to nail her and even tested her an hour before her semifinal at Worlds in 2009, when she ran poorly in the semi but rocked the final. Eventually, we hope the doping authorities will start banning people on their biological profiles alone.
Xmas Is Often About Trips Down Memory Lane
Recommended Read A Look Back At The Magical 1979 NCAA XC Meet In addition to the matchup between Alberto Salazar and Henry Rono, the race featured an unreal field, as it included the following big names as well: Sydney Maree, Mark Nenow, Jim Spivey, Ray Treacy, Bruce Bickford, John Tuttle, Frank O'Mara, Suleiman Nyambui, Jon Sinclair, Kip Koskei, Rudy Chapa, Thom Hunt, James Rotich and Samson Kimobwa.
XCNation.com Takes A Look Back At 1980 And 1981 When Craig Virgin Won World XC And Then Asks When Will America's Top Stars Compete Again At World XC? *Craig Virgin responded to the article and there is lot of chatter about it here.
Week In Review
LRC Week That Wasn't: Haile G And Johnnie Walker, Ritz And Rupp Running JV Race In Europe Not too much happened on the dirt or roads last week, but there were some developments off of it. And a large percentage of the LRC staff did not realize the race we were all excited Rupp and Ritz are running in Europe next month is a JV race.

More XC: Ed Moran Joins US Team At Great Edinburgh JV Race

Definitely Not The JV: Reigning World Track Champs Vivian Cheruiyot And Linet Masai Join Edinburgh XC Field
Good News
Recommended Read: IAAF Was Long Suspicious Of Marta Domínguez The IAAF basically knew she was doping form her blood profile (it was too consistent), but couldn't prove it. Eventually, the doping authorities will start banning people on their biological profiles alone.

Suspect Arrested In Shooting Of Coppin State 800m Star Dale Dunn Dunn was shot while coming home from the grocery store and as of last month was still in the hospital.
Athletics Kenya Had $1.4 Million In Income Last Year And Year-End Surplus, So They Are Going To Build Hostel For Athletes
Brett Gotcher Confident He'll PR In Houston Next Month He's sticking to the same cycle of training in hopes that it will result in even more in 2012 than it did in 2010 when he ran 2:10:35. Gotcher: "I feel like there is more in the tank there."

Andrew Carlson Leaves USA Arizona To Return To USA Minnesota *Message Board Thread
Don't Drink Too Much In Your Next Marathon If You Want To Run Fast Tim Noakes says, "The clear evidence is that drinking just to thirst is the optimum strategy."
Spanish Doping News
Sorry, Ladies
David Rudisha Gets Married 2010 will be a year Rudisha never forgets. 2 world records and now he has married his long-time girlfriend Elizabeth. Congrats to David and Elizabeth. 2010 also saw Galen Rupp and Alan Webb get married.

More News From Kenya: Sammy Wanjiru Focused On World Record, Ndereba Wants Another World Title
Weekend XC Action
Recommended Read Meet The Only Two-Time Olympic Pole Vault Champ - The Amazing 84-Year-Old Bob Richards He's lived an amazing life, as he also founded the Fellowship of Christian Athletes, won 11 straight Millrose Games, was an Olympian in the decathlon and had a son who went 18-2 in high school.
The Independent Talks To One Of Britain's Best Hopes For 2012 Gold In Phillips Idowu Idowu has hit his stride in his 30s thanks to a new coach. Now he's Mr. Clutch at the big meets.
US Distance Stars In The News
2011 World Championships News
Interesting: Cross-Country Is In Crisis But Edinburgh XC Meet In Scotland Is A Lone Bright Spot The race even gets good television ratings in the UK. Meanwhile, in the US, track and field is rarely on mainstream TV.
London & Boston 2011
Incredible 2011 Virgin London Marathon Field Announced: Wanjiru Vs. Kebede Vs. Makau On Men's Side Director Dave Bedford is calling the women's field "undoubtedly our strongest ever," but we once again are amazed with his men's field. London's got the top 3 men's marathoners in the world Sammy Wanjiru, Tsegaye Kebede and Patrick Makau going head to head to head. This year's Chicago marathon with Wanjiru vs. Kebede duelling to the finish was incredible and left Sammy Wanjiru exhausted (photo above). Now throw Makau (Amsterdam and Berlin champ) into the mix. *Message Board Thread On London
*European XC Champ Jessica Augusto And Hayley Yelling To Make Marathon Debuts In London

American Hopefuls Kara Goucher And Desiree Davila To Run Boston 2011 Davila has come a long way in her career, as she got equal billing with Goucher in the press release. Last week it was announced Ryan Hall is running Boston.
On The Boards: Desi will kick Kara's butt this April
More Spanish Doping News
Distance Reads
Honolulu - America's 3rd-Largest Marathon *Top Results
Despite Assistance, Belainesh Gebre Declared Honolulu Marathon Champ The Flagstaff-based Gebre has been tearing it upon the roads. She was not invited to the elite field so she flew to Honolulu on her own and entered the race with her boyfriend. He paced her during the race and they shared drinks, but despite a protest she still got the $40,000 prize.
Men: Last Year's Runner-Up Nicholas Chelimo Pockets $40,000
Week In Review
LRC Week That Was - Fukuoka, Working Hard For A Living, Cal International And NXN We go beyond the headlines to give you the scoop of what is happening in the sport. We present to you a difficult way you can make $77,000 a year from running, analyze American vs. Japanese marathon depth, show you the favorites always win in our sport and then turn around and have some interesting stories from NXN on underdogs coming out on top. We even point out the first mistake ever made from the Nike marketing department.
And To Think We Thought Rabid Dogs Were A Sign Of Rural Poverty
Paula Radcliffe Attacked & Bitten By Dog On Training Run In Monaco
Thinking About Cheating On Your Next Exam? Read This
Former Irish Jr. Champ & Current Yale Runner Charged In Exam Cheating Scandal
2007 Jr. Irish 3k champ and All-Ivy Performer Conor Dooney has been criminally charged with forgery in a case dating back to high school when he and a buddy allegedly swapped places and took exams for each other.
Wow: First He Offends Gays, Now Women
FIFA Head Sepp Blatter Criticizes IOC For Managing Its Money Like A "Housewife" The head of one of the most corrupt organizations is complaining about the IOC's handling of its money with a sexist comment of "The IOC does it like a housewife. She receives some money and she spends some money."
World, Watch Out (Positive & Negative)
Ryan Crouser Picks Texas Over Oregon Due To Academics The discus star was a top priority of the Ducks, who were hoping his desire to unite with cousin Sam would sway him, but they lost him as Texas has an engineering program while UO does not.
Seb Coe Defends Olympic Ticket Prices 90% of them will cost less than $157. A choice seat to watch Usain Bolt in the 100m final will cost more than $1,000.
Reigning World Champ Joseph Ebuya Shows He's Ready To Defend Title By Getting 4th Win Of Year Over Stacked Field In Italy Ebuya didn't get rid of 10k and 15k road world record holder Leonard Komon until the final 300m, but when he did, he pronounced himself ready to defend his world title. Hungary's Aniko Kalovics won the all-European women's race.
Matt Tegenkamp Q&A On His 2010 Season - He Hopes He's Found Cure To His Injury Woes The highlight came off the track as his son was born in May. Injuries derailed his season but he's now working on "trying to re-pattern the firing sequence of muscles" on his right side as his right side was dysfunction from his ankle to his lower back. We wish Matt the best of luck in 2011 but don't understand why athletes are secretive about injuries. For the public to know exactly what was wrong with the stars isn't going to help the competition.
News From Jamaica
Defending Champs Florida (M) And Oregon (W) Open Up At #1 In NCAA Indoor Computer Rankings
Some Older Gentlemen Share Their Wisdom
XC News
News From South Of The Equator
Jimmy Carter Wasn't The Only One
Margaret Thatcher Didn't Want British Athletes To Go To 1980 Olympics Thankfully they went anyway.
3 Recommended Reads
Random
The Biggest Race In Japan Produces! Should It Be Considered The Greatest Collegiate Distance Championship In History?
Imagine NCAA XC - But With Way Better Teams & Over Two Days And All On National TV
Japanese Collegiate Ekiden Ends In Thrilling Fashion!!! The two greatest collegiate teams ever assembled (both teams had seven guys with 10,000m PRs under 29:00) put on a show as they both broke the course record and ended up with the closest finish in the 87-year history of the most prestigious Ekiden in the world. *Day 1 Recap
What Nike Money Can & Can't Buy You
Double Commonwealth Silver Medallist Nikki Hambling Runs 9:18 3k
A Look Back At All Of The IAAF Track Meetings From 2010
It's Not This Easy in America
Olympic Marathon Champ And Accused Attempted Murderer Sammy Wanjiru And His Wife Supposedly Reconcile Press reports are indicating that the families of Wanjiru and his wife got involved and urged a reconciliation which may result in charges being dropped, although his wife was a bit coy in her responses to the press (as we're sure $$$ is still being negotiated). *Updated LRC MBoard Talk: "He is now officially qualified to be a professional American athlete. Can some of the women on this board tell me why abused women stay with their abuser. Often, until they are beaten to death?"
2010 Is In The Books
LRC 2010 Quote Of The Year Voting Instead of waiting for 2010 to end, we've decided to let you get a head start on the 2010 Quote of the Year voting. Voting is simple - we give you quotes to pick from and you tell us your favorite. It's an easy way also to revisit LetsRun.com 2010.
End-Of-Year Accolades
Sammy Wanjiru In Serious Trouble
Sammy Wanjiru Arrested For Attempting To Kill His Wife And A Domestic Worker The charges against the world's greatest marathoner are very serious: attempting to kill (murder in some accounts) his wife and a housekeeper, and wounding a security guard by striking him with a rifle butt. Wanjiru is out on Sh300,000 bond ($3700 USD). Wanjiru allegedly came home drunk, had an argument with his wife, and then attempted to shoot his wife and the watchman according to this second article. He was in possession of an illegal AK-47 according to this third article.
*Message Board Thread
*Wanjiru's Court Date Is February 9th
Proof That Runners Are A Bunch Of Misfits
Week In Review
LRC Week That Was And Some Horrifying News From The Week That Will Be Not much went on last week on the roads (the biggest news was Bud Greenspan's death and USATF responding to Doug Logan's lawsuit). As a result, this week's Week In Review has a LetsRun.com first: its emphasis on something that is going to happen this week when one of the world's larger races will hand out its medals before the race is even run.
3 Interesting Reads
Interesting Reads
Things Worth Reading
US News
Bernard Lagat To Go For Ninth Wanamaker Mile Title At 2011 Millrose Games Lagat's days as a miler are over, but winning the Wanamaker mile is apparently still in the cards. We talked to Lagat last month in Monaco about his 2011 plans and his move to the 5k. More on that here. To see him in his tux, click here.

Boston News: Boston Globe: BAA At A Crossroads? We think the article is a bit sensationalist but its worth a read. It gives the impression the change in leadership at the BAA was not voluntary. The BAA's main "problem" is a good one to have - too many people want to run its race. The solutions are simple. Pick from these options: raise the qualifying standards, charge the charity runners more to run the race, and/or get rid of the charity runners and charge the qualifiers more.

BAA Expected To Make Changes To Boston Qualifying Times Bill Rodgers has a great quote: "You've got to be good with the computer these days. I'm not. If I was a qualifier, I would lose out"

On The Boards: The Boston Debate
*Do you seriously think they are going to lower BostonMarathon qualifying stds for next year?
All That Is Great About LetsRun.com
LRC NCAA And Foot Locker Contest Recaps: The Greatness Of You Recapping our contests always reminds us what is greatest about LetsRun.com - that is you, our incredibly loyal, smart and interesting readers. This time our contest winners impress as usual. Not only do we have acts of sportsmanship, but we have a runner with MS who can no longer run anymore but it still super-dedicated to the sport, a college coach who nearly pulled off the NCAA D1, D2 prediction double (and btw went to high school with the rocket scientist who has won two of our previous contests), a guy who watched malmo win an NCAA XC race, and a guy who issued a challenge to Aaron Braun before he won last week's club XC champs.
The 10 Best High School XC Runners Ever
LRC Week That Was: The 10 Best High School XC Runners Of All Time, Verzbicas, Tribute To Gary Reed, The NY Times & The NE Patriots And More We've got the entire running world covered from San Diego to Japan, from the high school ranks to the pros, and even talk about the NE Patriots and the NY Times.
XC News
Rupp And Ritzenhein To Race "B" Race at Great Edinburgh XC On January 8th Great to see some Americans running XC. Message board thread on their decision here.
*Serhiy Lebid To Lead European Team At Edinburgh XC
*Lebid Would Love To Get His 10th European XC Title Next Year
Gary Reed Calls It A Career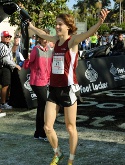 LRC Favorites Lukas Verzbicas And Aisling Cuffe Take Care Of Business Verzbicas cemented his legacy as one of the all-time greats as he became just the third boy to repeat. Cuffe capped off a truly dominant senior year as she won by 34 seconds.
*Photo Above From TrackandFieldPhoto.com, More Photos Here
*Verzbicas' Facebook Page Had Been Focused On Number 2 For Weeks
*Stanford Signee Cuffe: "I tried to break them early." She certainly did that.
European XC Men: Serhiy Lebid Gets His Ninth European Title Afterwards, Lebid says he has given up hopes of training for the marathon. He is great at one thing ... cross-country.
European XC Women: Portugal's Jessica Augusto Gets Gold on Home Turf The Brits are happy as Charlotte Purdue won the junior race and the women got a silver.

Recommended Read: Meet "The Next Sonia" - Ciara Mageean At 15, she was the Irish 1,500 champ. She might make an NCAA school real happy real soon. *Mageean Is Watching Last Year's Runner-Up Gulshat Fazlitdinova *Ireland's Best Year By Year At World XC
Excellent Read: 10-Year Anniversary: Ritz Over Webb Over Hall At Foot Locker
It was an epic race and Ritz dominated. Classic 2000 Race photos here. Photos of all past winners here. More FL history here. It's the 20th anniversary of Louie Q's dominating win.

US Distance News
Week That Was (Last Of Year)
LRC The Week That Was (to end the year) We're still suffering from a post New Year's hangover and have an abbreviated Week That Was for you once again (hopefully for the last time during the Holiday season) but we do talk to you about the best collegiate distance race on the planet - the Hakone Ekiden in Japan.
Logan Vs. USATF
LRC Exclusive USATF Strikes Back With Charges Of Tax Evasion, Expense Report Abuse And The Real Reason Doug Logan Was Fired We're far from lawyers and most of you aren't either, but this is worth a read, as USATF has filed its response to former CEO's Doug Logan's lawsuit. USATF hurls some serious charges at Logan and some dirt (improper gifts to a female athlete), but none of them are the real reason Logan was fired. We've got it covered, plus news who on the USATF board Logan referred to as Fantasia and Opie.
*Message Board Thread
Training Corner
More On The Boards
Geb's Johnnie Walker Commercial
Two Of The Best Running Movies Of All Time (Don't Believe Us? Click Here)
The 10 Best High School XC Runners Ever
LRC Week That Was: The 10 Best High School XC Runners Of All Time, Verzbicas, Tribute To Gary Reed, The NY Times & The NE Patriots And More We've got the entire running world covered from San Diego to Japan, from the high school ranks to the pros, and even talk about the NE Patriots and the NY Times.
Female Stars On Different Ends Of The Spectrum
Highlights Of Menjo's Win Down Under At Zatopek 10k
London $012
Former American Hurdler Tiffany Ofili And Long Jumper Shara Proctor (6th At Worlds) Are Now Representing Britain For 2012
What's Next For Rudisha After Hero's Welcome In Kenya? (If You Haven't Heard About Rudisha, Coe, Kipketer And Juantorena Getting Together, Click Here)
Relive Men's NCAAs: *Recap *Results *Photos *New (2nd Photo Album Added Here)
Relive Women's NCAAs: *Recap *Results *Photos *New (2nd Photo Album Added Here)
800m Royalty Together For The First Time Ever: Juantorena, Coe, Kipketer And Rudisha (It's Well Worth A Watch If You Have The Time, Or Read The Recap Here)
Webb Beats Rupp - Silicon Valley Turkey Trot Finish Video - More, Including Interview With Salazar, At Spiked Up Psyched Up Blog
Old 15k WR Holder Interviews New WR Holder
LetsRun.com's Message Boarders Rejoice
Despite Being European 400m Champ, Kevin Borlée's Dad Wants Him To Move Up To The 800 He is the "slow" Borlée twin yet was the European champ this year. He's not ready to move up.
Save Some Cash

2010 ING NYC Photos
Geb's Emotional Retirement Speech
Train Smarter
Menjo On Video! Winning One Of The Coolest Races We've Seen (Race Through History In Belgrade)
Great Deals

Universal Sports Back To Top