LRC Mt. SAC Fan's Guide: Friday Preview: Great Men's And Women's 5ks Plus The Puma Mile Both the men's and women's 5ks have some great matchups.

Thursday Results: Bernard Lagat's brother and former NCAA stud Robert Cheseret could only manage 6th in his comeback, as William & Mary's Jon Grey won the 10k. Cheseret did break 29 minutes. Give him 6 weeks and we bet he's sub-28. Olympian Billy Nelson only ran 8:52 in the steeple. A current CU buff - Emma Coburn - won the women's steeple.
*LRC Saturday Preview: Olympic sprint stars, Bryan Clay, Maggie Vessey and Men's 800.

ACC Conference Meet Started Thursday 10ks were Thursday. Watch the meet live at here.
LetsRun.com Training Talk With F-M Coach Bill Aris
LRC Learn From The Best We talked to one of the top HS coaches in the land, Bill Aris. Aris is the coach of 4-time National Champions girls Manlius XC and the original Stotans of '04, the boys team that finished 2nd at the inaugural NXN. Aris talks about magically motivating his HS runners to do magical things, his new pro team and whether or not his prodigy Alex Hatz will go sub-4:00 this spring. Plus, he discusses the runner who may be more talented than Lopez Lomong, what he thinks about people who criticize successful HS runners who struggle in college, and more. We've transcribed the 90-minute podcast into 4 parts if you don't want to listen to it all.
*Page 1: Introduction, What is the Stotan Lifestyle, Percy Cerutty, The Process is the Goal, and There is No #1 Runner
*Page 2: Getting Kids to Buy Into the Program, Logistics of Running a High School Program, What to Do With People New to Running, Weekly Mileage
*Page 3: (No Magic) Workouts, Strength Training and Doubles, Collegiate Success, and Running as a Part of Life
*Page 4: Stotan Racing Team, Lopez Lomong vs. Dominic Luca, Alex Hatz and the Sub-4 Quest
LetsRun.com - Getting Kids Through Grad School 1 At A Time
Attention RDs: Survey On Trends In Event Sponsorship
A Little Love For Ultras
*Ultra Marathon Amputee Wins Sullivan Award For America's Top Amateur Athlete
*Photos From Marathon Des Sables Across Sahara In Morocco
London Loses Lel - Still Has Major Star Power
Abel Kirui Aims For Virgin London Marathon Course Record With this year's field, it's hard to imagine the record won't go down.

Martin Lel Pulls Out Of 2nd Straight London
Injury problems continue to hamper the man who won London 3 times and dominated the major marathoning world for years.

London Talk On The Boards: Tadesse will destroy Geb's Marathon WR Can the man who a few weeks ago ran a 58:22 WR for the half marathon break Sammy Wanjiru's marathon stranglehold?
International News
HS News ...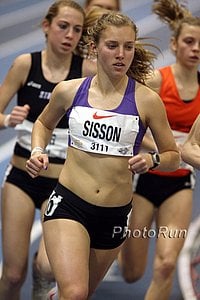 *Sisson Will Run Drake 5,000.
Boards React: *Sisson barred...who does the MHSAA think they are? The AAU?
*HS Star Emily Sisson Barred From Senior Season By Missouri Athletic Assoc For Running Nike Indoors Since Nike Nationals isn't a USATF sanctioned meet and Sisson chose to run anyway, the World Junior XC team member and 4-time Foot Locker finalist lost her senior spring ineligibility.

Video: 16 HSers Break 9 At Arcadia 3,200
*Boards: 17 boys under 9 in the 3,200!

Kids Running Laps To Save Their School In Chicago The century-old school needs $1.8 million or else it's shutting its doors next year.
Update: Letter From "The Standard"
*Update: "The Standard" writer/editor wrote to apologize and say the paper accidentally edited out a credit to LetsRun.com.
*Nairobi, Kenya's "The Standard" Blatantly Plagiarizes LetsRun.com's Rotterdam Recap The last 2/3 of the piece was written by us and used by them with no mention of LetsRun.
Spanning The Globe - South America, Europe And Africa
Photo: Alene Reta Wins Santiago Marathon With Stray Dog Running Alongside
*Message Boards: Alene Reta at it again

Kenyan Official: South Africa Misses African Athletics Championships Entry Deadline
*ASA Says Relax, Entries Are Not Due Until July

IAAF Mourns Losses In Polish Air Tragedy
Recent Photo Galleries
*LRC Photos From the Carlsbad 5,000
*LRC Rotterdam Marathon Photo Gallery
*"Classic" Usain Bolt Photo Gallery From Jamaica In 2006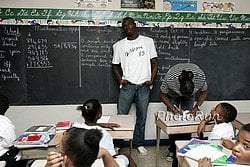 Pro Track News
LetsRun.com Previews The Boston Marathon - Women Elite
It's a rematch in Boston between the top two 2009 finishers. Salina Kosgei hopes to repeat her 1-second sprint margin that left 2010 co-favorite Dire Tune crumpled on the finishing mat ... but don't count on it. Throw in the 2-time defending Houston champ and a relative unknown dark horse and Boston's got a decent field in a time where there aren't very many fast women's marathoners.
*LetsRun.com Boston Marathon Women's Elite Biographies

Latest Boston Elite Press Coverage:

*Profile Of Little-Known Ethiopian Chala Dechase, Who Challenged Gebrselassie In Dubai American fans, if Dechase or Gilbert Yegon win, don't say we didn't warn you.
*Interview With Meb Keflezighi's Nutrition And Performance Coach Dr. Krista Austin Boston Globe
*Interview With Japan's Boston Entrant Yurika Nakamura
*Hall Has Our U Maine Writer Friend Convinced That A Breakthrough Is Coming And apparently the LetsRun voters!


LetsRun.com's John Hancock Boston Marathon Preview - Men We pick our top 5 (although it's down to 4, as Evans Cheruiyot pulled out this afternoon) contenders and give you the lowdown on the field. Are they trying to set this thing up for Meb or Hall to win? You be the judge.

LRC - Bios Of The Boston Elite Men Get the facts on the fastest men coming to Boston.

*Antonio Vega Talks With Running Times Leading Up To Boston Vega: "For some reason, I always had a feeling that things were going to work out exactly as I wanted them to work out - like now."
*Hear From Meb's Coach Bob Larsen Larsen is full of praise for Meb Keflezighi, saying despite a yoga knee injury that hampered training, he wouldn't be running Boston if he didn't think he could run well.
*Boston Globe Investigates Lack Of Depth In Elite US Women Marathoners Tons of women are running marathons, but not too many are training all-out to beat the East Africans.
Americans Look To Win Boston On Patriot's Day
LetsRun Favorite Günther Weidlinger Returns This Weekend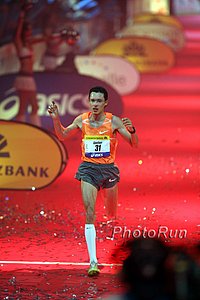 Günther Weidlinger Looking To Become First Austrian Sub-2:10 In Vienna Marathon Sunday Weidlinger (left) ran 2:10 last year at Frankfurt and now holds every Austrian record from 1,500-marathon.

Boards: Sanya Richards running 800 this weekend - predictions?

Mathathi And Mogusu To Go For Wanjiru's Japanese All-Comers Half Marathon Record In Sendai

Drug News
China Bans National Champ Sprinter And Coach For Life Over Drugs Positive It's a 4-year ban from all competition plus life ban from the national team.
Next Weekend
*NYRR, Cal Brutus Hamilton Announce Rupp, Begley, Other Top Names For Next Weekend's Races
*Bolt Will Anchor Jamaican 4 x 100 At Penn
Worlds And Olympics News
2011 Daegu Mascot Announced Daegu mascot faced with perhaps the toughest-ever mascot shoes to fill.
Only 500 Days To Go - Daegu Poster Unveiled

From Sydney - Ryan Gregson Has Sights Set On Aussie Champs, Commonwealths, Olympic 1,500 Gregson points out that Nick Willis won Olympic silver with the same PR as Aussie Jeff Riseley. Author Mike Hurst wrote us to say that Youcef Abdi should have been included in the article as a Commonwealth 1,500 medalist (bronze in 2002).

Pat Butcher Writes - Remarkable History of The Man Behind The Modern Olympic Games A good read for those interested in the history of the sport.

Obamas To Greet, Celebrate US Olympians At White House Taxpayer bill: $6.2 million (just kidding).
News From Africa
Kenyan Coaches Say Foreign Coaches Coming To Coach Kenyans Must Be Stopped
"It is high time something was done to halt this trend to enable grassroots coaches have time to grow with local runners. We cannot entrust the future of our sports men in the hands of foreigners." - John Mwangi, schools.

Jelimo And Keitany To Race Thursday In Kenya

South Africa:
*World 800m Champ Mulaudzi Gets A New Coach, Draws Praise From Hendrick Ramaala
*Semenya Can Still Run In Kenya - May Release Test Results Herself The latest news says Semenya may release her medical test results herself, which makes sense considering they are her property.
LRC's The Week That Was In Running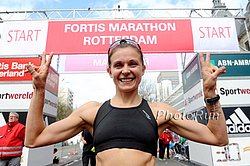 LRC The Week That Was This week, we break down arguably the fastest marathon in history and wonder why it's not considered a World Marathon Major, let you know how the 2010 Boston Marathon is rapidly getting weaker in quality, get free coaching advice from British great Ron Hill, take a look at the best road 5k in the world as well as the greatest 3,200 in HS history, praise Magdaleny Lewy Boulet, and much more. Along the way, our momentum in breaking down the hot spring action is interrupted as we are forced to talk about the fall marathons a bit too early.
Improving The Sport - NYRR's Lottery And Watching World XC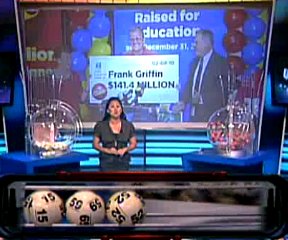 LRC Improving The Sport - NYC Marathon Lottery And World XC Ideas This is hopefully the first in a series of articles on what we can do to make our sport better off. Instead of just being critical, we're proposing ways to improve our sport. If you have any suggestions for our sport, please email us.