LetsRun.com Training Talk With F-M Coach Bill Aris
LRC Learn From The Best We talked to one of the top HS coaches in the land, Bill Aris. Aris is the coach of 4-time National Champions girls Manlius XC and the original Stotans of '04, the boys team that finished 2nd at the inaugural NXN. Aris talks about magically motivating his HS runners to do magical things, his new pro team and whether or not his prodigy Alex Hatz will go sub-4:00 this spring. Plus, he discusses the runner who may be more talented than Lopez Lomong, what he thinks about people who criticize successful HS runners who struggle in college, and more. We've transcribed the 90-minute podcast into 4 parts if you don't want to listen to it all.
*Page 1: Introduction, What is the Stotan Lifestyle, Percy Cerutty, The Process is the Goal, and There is No #1 Runner
*Page 2: Getting Kids to Buy Into the Program, Logistics of Running a High School Program, What to Do With People New to Running, Weekly Mileage
*Page 3: (No Magic) Workouts, Strength Training and Doubles, Collegiate Success, and Running as a Part of Life
*Page 4: Stotan Racing Team, Lopez Lomong vs. Dominic Luca, Alex Hatz and the Sub-4 Quest
London Loses Lel - Still Has Major Star Power
Abel Kirui Aims For Virgin London Marathon Course Record With this year's field, it's hard to imagine the record won't go down.

Martin Lel Pulls Out Of 2nd Straight London
Injury problems continue to hamper the man who won London 3 times and dominated the major marathoning world for years.

London Talk: Tadesse will destroy Geb's Marathon WR Can the man who a few weeks ago ran 58:22 WR for the Half Marathon break Sammy Wanjiru's marathon stranglehold?
International News
HS News ...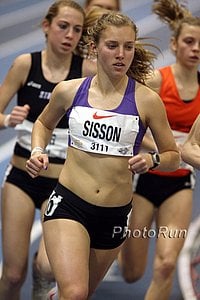 *Sisson Will Run Drake 5,000
Boards React: *Sisson barred...who does the MHSAA think they are? The AAU?
*HS Star Emily Sisson Barred From Senior Season By Missouri Athletic Assoc For Running Nike Indoors Since Nike Nationals isn't a USATF sanctioned meet and Sisson chose to run anyway, the World Junior XC team member and 4-time Foot Locker finalist lost her senior spring ineligibility.

Video: 16 HSers Break 9 At Arcadia 3,200
*Boards: 17 boys under 9 in the 3,200!

Kids Running Laps To Save Their School In Chicago The century-old school needs $1.8 million or else it's shutting its doors next year.
Update: Letter From "The Standard"
*Update: "The Standard" writer/editor wrote to apologize and say the paper accidentally edited out a credit to LetsRun.com.
*Nairobi, Kenya's "The Standard" Blatantly Plagiarizes LetsRun.com's Rotterdam Recap The last 2/3 of the piece was written by us and used by them with no mention of LetsRun.
Spanning The Globe - South America, Europe And Africa
Photo: Alene Reta Wins Santiago Marathon With Stray Dog Running Alongside
*Message boards: Alene Reta at it again

Kenyan Official: South Africa Misses African Athletics Championships Entry Deadline
*ASA Says Relax, Entries Are Not Due Until July

IAAF Mourns Losses In Polish Air Tragedy
Recent Photo Galleries
*LRC Photos From the Carlsbad 5,000
*LRC Rotterdam Marathon Photo Gallery
*"Classic" Usain Bolt Photo Gallery From Jamaica In 2006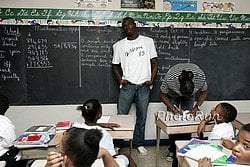 Weekend's Racing News Gets More Interesting
Jim Hage Recaps Controversial Men's Cherry Blossom Finish Stephen Tum surprised everyone when he won in a blazing-fast 45:43, but he may be DQed.

LetsRun reader Sends Photos From Carlsbad 5,000
Pro Track News
Paris And Rotterdam Kick Off Spring Season With Impressive Marks
LRC Rotterdam Recap - Makau Climbs The Mountain One year after a 2:06 debut, Kenyan Patrick Makau overcame wind and a tough field to become the 4th-fastest marathon man of all time with a 2:04:48 win. In the women's race, American Magdalena Lewy Boulet ran a runner-up 2:26:20 to become the 4th-fastest American woman.
*Official LetsRun.com Rotterdam Marathon Thread
*IAAF Recap
*Video Highlights *Race Video Replay Good commentary from Tony Reavis and Josh Cox.
John Hancock Boston Marathon Preview - Who's Gonna Take It Down On Monday?
LetsRun.com's John Hancock Boston Marathon Preview - Men We pick our top 5 (although it's down to 4, as Evans Cheruiyot pulled out this afternoon) contenders and give you the lowdown on the field. Are they trying to set this thing up for Meb or Hall to win? You be the judge.

LRC - Bios Of The Boston Elite Men Get the facts on the fastest men coming to Boston.

*Antonio Vega Talks With Running Times Leading Up To Boston Vega: "For some reason, I always had a feeling that things were going to work out exactly as I wanted them to work out - like now."
*Hear From Meb's Coach Bob Larsen Larsen is full of praise for Meb Keflezighi, saying despite a yoga knee injury that hampered training, he wouldn't be running Boston if he didn't think he could run well.
*Boston Globe Investigates Lack Of Depth In Elite US Women Marathoners Tons of women are running marathons, but not too many are training all-out to beat the East Africans.
Worlds And Olympics News
2011 Daegu Mascot Announced Daegu mascot faced with perhaps the toughest-ever mascot shoes to fill.
Only 500 Days To Go - Daegu Poster Unveiled

From Sydney - Ryan Gregson Has Sights Set On Aussie Champs, Commonwealths, Olympic 1,500 Gregson points out that Nick Willis won Olympic silver with the same PR as Aussie Jeff Riseley. Author Mike Hurst wrote us to say that Youcef Abdi should have been included in the article as a Commonwealth 1,500 medalist (bronze in 2002)

Pat Butcher Writes - Remarkable History of The Man Behind The Modern Olympic Games A good read for those interested in the history of the sport.

Obamas To Greet, Celebrate US Olympians At White House Taxpayer bill: $6.2 million (just kidding).
News From Africa
Kenyan Coaches Say Foreign Coaches Coming To Coach Kenyans Must Be Stopped
"It is high time something was done to halt this trend to enable grass roots coaches have time to grow with local runners. We cannot entrust the future of our sports men in the hands of foreigners." - John Mwangi, schools.

Jelimo And Keitany To Race Thursday In Kenya

South Africa:
*World 800m Champ Mulaudzi Gets A New Coach, Draws Praise From Hendrick Ramaala
*Semenya Can Still Run In Kenya - May Release Test Results Herself The latest news says Semenya may release her medical test results herself, which makes sense considering they are her property.
*Media Rush: Caster Semenya Left Off South African Squad For July African Athletics Championships It was only a preliminary listing and she will be added later if fit and eligible.

Kenya Working To Host African Champs, But Chief Organizer Says "We're Running Out Of Time" They just had to cancel a meet because they can't get proper equipment there in time.

Mobile Service Provider Safaricom To Sponsor Mombasa Marathon
LRC's The Week That Was In Running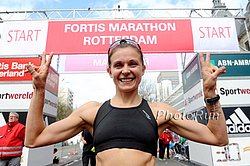 LRC The Week That Was This week, we break down arguably the fastest marathon in history and wonder why it's not considered a World Marathon Major, let you know how the 2010 Boston Marathon is rapidly getting weaker in quality, get free coaching advice from British great Ron Hill, take a look at the best road 5k in the world as well as the greatest 3,200 in HS history, praise Magdaleny Lewy Boulet, and much more. Along the way, our momentum in breaking down the hot spring action is interrupted as we are forced to talk about the fall marathons a bit too early.
Words From Running Masters
Improving The Sport - NYRR's Lottery And Watching World XC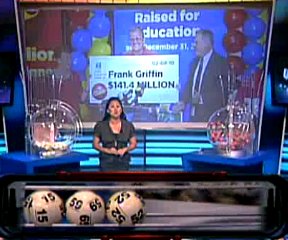 LRC Improving The Sport - NYC Marathon Lottery And World XC Ideas This is hopefully the first in a series of articles on what we can do to make our sport better off. Instead of just being critical, we're proposing ways to improve our sport. If you have any suggestions for our sport, please email us.
3 Interesting Stories
Americans Look To Win Boston On Patriot's Day