London Loses Lel - Still Has Major Star Power
Martin Lel Pulls Out Of 2nd Straight London

Injury problems continue to hamper the man who won London 3 times and dominated the major marathoning world for years.

London Talk: Tadesse will destroy Geb's Marathon WR Can the man who a few weeks ago ran 58:22 WR for the Half Marathon break Sammy Wanjiru's marathon stranglehold?
LetsRun.com Training Talk With F-M Coach Bill Aris
We talk to one of the top HS coaches in the land, Bill Aris. Aris is as energetic and inspiring a guest as we've ever had on the audio program. Aris is the coach of 4-time National champions girls Manlius XC and the original Stotans of '04, the boys team that finished 2nd at the inaugural NXN. Aris talks about magically motivating his HS runners to do magical things, his new pro team and whether or not his prodigy Alex Hatz will go sub-4 this spring. Listen to the 90-minute show via the player on the left or download to itunes here or come back tomorrow for a transcript of the show as well as text highlights.

More HS News ...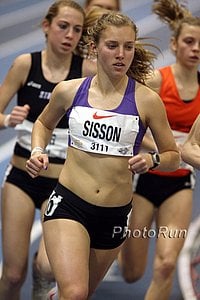 HS Star Emily Sisson Barred From Senior Season By Missouri Athletic Assoc For Running Nike Indoors Since Nike Nationals isn't a USATF sanctioned meet and Sisson chose to run anyway, the World Junior XC team member and 4-time Foot Locker finalist lost her senior spring ineligibility.

Video: 16 HSers Break 9 At Arcadia 3,200
*Boards: 17 boys under 9 in the 3,200!

Kids Running Laps To Save Their School In Chicago The century-old school needs $1.8 million or else it's shutting its doors next year.
Update: Letter From "The Standard"
*Update: "The Standard" writer/editor wrote to apologize and say the paper accidentally edited out a credit to LetsRun.com.
*Nairobi, Kenya's "The Standard" Blatantly Plagiarizes LetsRun.com's Rotterdam Recap The last 2/3 of the piece was written by us and used by them with no mention of LetsRun.
Spanning The Globe - South America, Europe And Africa
Photo: Alene Reta Wins Santiago Marathon With Stray Dog Running Alongside
*Message boards: Alene Reta at it again

Kenyan Official: South Africa Misses African Athletics Championships Entry Deadline
*ASA Says Relax, Entries Are Not Due Until July

IAAF Mourns Losses In Polish Air Tragedy
Recent Photo Galleries
*LRC Photos From the Carlsbad 5,000
*LRC Rotterdam Marathon Photo Gallery
*"Classic" Usain Bolt Photo Gallery From Jamaica In 2006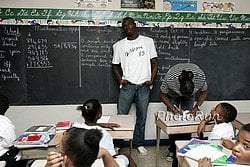 Weekend's Racing News Gets More Interesting
Jim Hage Recaps Controversial Men's Cherry Blossom Finish Stephen Tum surprised everyone when he won in a blazing-fast 45:43, but he may be DQed.

LetsRun reader Sends Photos From Carlsbad 5,000
Pro Track News
Paris And Rotterdam Kick Off Spring Season With Impressive Marks
LRC Rotterdam Recap - Makau Climbs The Mountain One year after a 2:06 debut, Kenyan Patrick Makau overcame wind and a tough field to become the 4th-fastest marathon man of all time with a 2:04:48 win. In the women's race, American Magdalena Lewy Boulet ran a runner-up 2:26:20 to become the 4th-fastest American woman.
*Official LetsRun.com Rotterdam Marathon Thread
*IAAF Recap
*Video Highlights *Race Video Replay Good commentary from Tony Reavis and Josh Cox.
LRC's The Week That Was In Running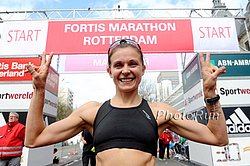 LRC The Week That Was This week, we break down arguably the fastest marathon in history and wonder why it's not considered a World Marathon Major, let you know how the 2010 Boston Marathon is rapidly getting weaker in quality, get free coaching advice from British great Ron Hill, take a look at the best road 5k in the world as well as the greatest 3,200 in HS history, praise Magdaleny Lewy Boulet, and much more. Along the way, our momentum in breaking down the hot spring action is interrupted as we are forced to talk about the fall marathons a bit too early.
Words From Running Masters
Improving The Sport - NYRR's Lottery And Watching World XC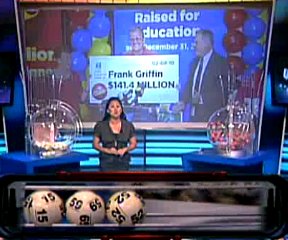 LRC Improving The Sport - NYC Marathon Lottery And World XC Ideas This is hopefully the first in a series of articles on what we can do to make our sport better off. Instead of just being critical, we're proposing ways to improve our sport. If you have any suggestions for our sport, please email us.
3 Interesting Stories
Americans Look To Win Boston On Patriot's Day
World Marathon Results - Madrid To North Pole
D.C.'s Credit Union Cherry Blossom 10-Mile *Results And Recap
Chepkurui And Tum Take Wins In Blazing-Fast Credit Union Cherry Blossom 10-Mile Lineth Chepkurui's 51:51 is one of the fastest-ever official 10-mile runs and follows her 30:45 road 10km from last week at the Crescent City Classic in New Orleans. Stephen Tum won the men's race, which was also very fast, in a tight finish in 45:43.
Carlsbad 5,000
Good Recap: Kipchoge And Defar Win Windy Carlsbad 5k The first mile was run head-on into a headwind so stiff the men's rabbit couldn't even get to the mile in 4:05. Eliud Kipchoge won in 13:11 and Meseret Defar in 15:04. Also, Bill Walton was on one of the lead bicycles.
Oregon Wins Pepsi Invite Over A&M
Recap Of Hasay's 5,000m Debut
*Oregon Takes It To Texas A&M In Team Battle
Boards: Jordan Hasay 5000m debut : what you expected or not? Some people expected Hasay to solo a 15:30 less than a week before Mt. SAC.
Russians Hire Former USOC Executive To Help Olympic Program Produce More Medals Huge move. Russians say they need to adopt American training methods.
Polish Plane Crash Tragedy: Olympic Committee President Killed
Yelena Isinbayeva To Take Indefinite Break From Pole Vault Competitions