Birmingham Indoor Saturday
*IAAF Full Preview Of Loaded Birmingham Bekele in the 3,000, Lagat vs. Choge at 1,500, Burka/Jamal/Gezahegn in w1,500, Dibaba vs. Cheruiyot in w 2-mile.
*Update: Bekele, Farah Out Of 3000m
Saturday - Toughest Race On Earth? Kenyan World Cross-Country Trials
RAK Half Marathon - Great Debut For Abeylegesse
*Boards: Elvan Abeylegesse Sets Course Record, Late-Blooming Geoffrey Mutai Gets Upset Win In RAK Half Marathon

*LRC Photos Of RAK Half

*Race Recap Abeylegesse's win was the fastest-ever half marathon debut (67:07) and a new CR. She was disappointed the pacing wasn't faster, as she felt easy through 15km.

*Results Another DNF for 2009 Boston Marathon champion Deriba Merga as he stepped off the road out of the lead pack with 3km to go. Late entrant Tadesse Tola ran under 1 hour but couldn't outkick Kenyan Geoffrey Mutai, who got the biggest win of his career, running equal to the American half marathon record of 59:43.
LetsRun.com Previews Friday's RAK Half Marathon
While the race's prize money may pale in comparison to the crazy neighboring Zayed Half ($300,000 to the first place winner), RAK is still one of the top half marathon in the world, drawing some top names to the UAE (although the recession has dropped the World Record bonus to $50k from $100k and first place from $28k to $20k).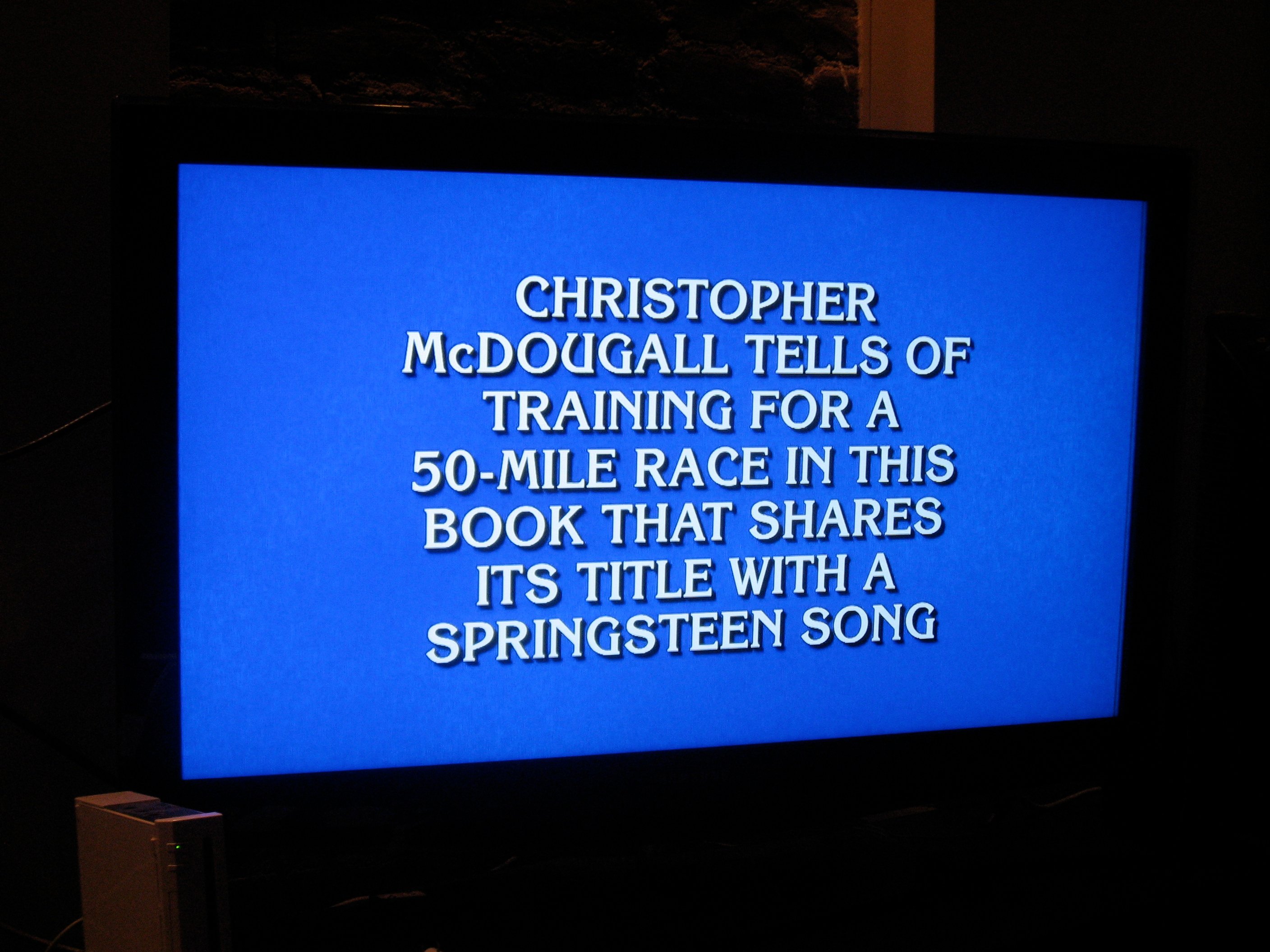 LetsRun.com The Week That Was In Running This week, we praise and rip oversized 300-meter tracks, we praise and rip the Penn State men's 4 x 800 chances and we praise and rip those associated with Oregon State competing in men's track and field for the first time in 22 years. Along the way, we say forget Jordan Hasay and Steph Twell and urge you to remember the name Kalkedan Gezahegn, we take a look at the deepest 3k in indoor history and we give praise to our hero of the week, Riley Masters, the guy who last week fulfilled every miler's dream by going from 4:06 to 3:59 in the mile only to wake up on Monday morning and realize that his time probably won't send him to NCAAs.
RAK Half Marathon Fields Announced - Coming This Friday
New Race Promoters Talking Women's WR With Dire Tune Leading The Lineup Our first take: no Mary Keitany, no Tiru Dibaba, no Meseret Defar, no Linet Masai means no record. But wait! A debut half marathon for ... Ethio-born Turk Elvan Abeylegesse ... all bets are off as she is dynamite when fit.

Deriba Merga And Tilahun Regassa Headline 10 8 Men Under 60mins For Next Weekend's RAK Half Tilahun Regassa and Deriba Merga headline the men's field in what was rated the deepest, fastest road race in the world in 2009. It's not the richest, as the prize purse for open competitors is approximately 1/20th of Zayed!
*LRC 2009 RAK Half Marathon Photos
Recommended Read: Oregon State Football Players Ask School If They Can Do Track 22 years ago, Oregon State decided to scrap its men's track and field program. Some football players, missing track from their high school days, figured out a way to convince the school to allow them to compete with the Oregon State uniform. The women's track coach, the athletes and the head football coach are working together to make it happen. One of the athletes, Jordan Bishop, hit an NCAA provisional mark when he won the 1st section of the high jump at the UW meet with a 7' clearance.
*Jordan Bishop Wins 1st Flight HJ And Oregon St. Football Players Bring Back Track
*Bishop's Profile From OSU Football See a video of the guys in the right column.
For Those Interested In Gender And Sport - BBC's Ian O'Reilly Offers Lengthy Update On Interaction Between Medics, Gov Bodies And Athletes
USATF XC Championships From Spokane, WA *Meet Home
Results: *Men *Women *Jr B *Jr G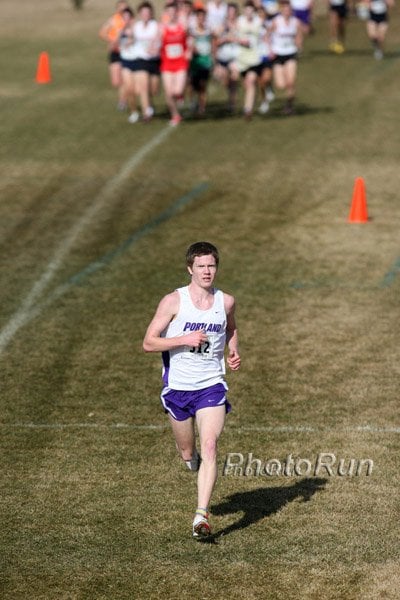 LRC USA XC Photos

LRC Favorites Flanagan And Ritzenhein Earn Big Wins At USA XC Champs Shalane Flanagan won by a massive margin leading from the gun, while Dathan Ritzenhein pulled away smoothly to get an expected win. See who else qualified to run the World Cross-Country Championships in Poland in March.

Alaskan Trevor Dunbar Cruises To National Junior Title Kodiak Daily Mirror

Reigning World XC Champ Florence Kiplagat Will Not Defend Title Flanagan's quest for a World XC medal will be tough, but she won't have to face the 2009 champion.

LRC Early Report: Ritz, Shalane Crush Fields
Flanagan really crushed the field, while Ritz just blew them away the final 2.5k. They both showed why they were the heavy favorites on Saturday. Trevor Dunbar and Shelby Greany won the junior races.
Training Talk Episode #4: Wejo Was The Featured Guest LetsRun.com co-founder Weldon Johnson shared insight on how he made the incredible transformation from a college walk-on to a World Championships team member and near-Olympian as someone who twice was 4th in the US in the 10,000 meters. How do you go from a 9:35 guy to 28:06 for 10k? How do you chop more than 2 minutes off your 10k time after college? Listen and find out.
Off-The-Track News - Further Evidence Bolt Is The Man
More People Watched Usain Bolt In Berlin Than Watched The World Series Researchers have combed the TV numbers to find that Bolt's 100m in Berlin was only eclipsed in total TV audience in 2009 by the Super Bowl, a Champions League game and a Formula 1 Race. However, the article doesn't point out the ratings weren't great in America. We think less than 1.5 million people saw it here if these Nielsen ratings are right.
*<------ Bolt's 2-Ton Chunk Of Berlin Wall Unveiled In Jamaica
*Video Bolt was given the chunk of wall as a gift for his unbelievable exploits at the 2009 World Champs in Berlin when he smashed the 100 and 200m world records down to 9.58 and 19.19. LRC Brain Teaser: How is Bolt's 200m WR almost exactly twice his 100m WR?

London Marathon Runners Have Now Raised Over A Half A Billion Pounds For Charity In 30 Years An unbelievable amount of money.

WADA Tells IOC 30+ Athletes Have Tested Positive Pre-Winter Olympics Winter athletes must be a lot dumber than summer Olympics athletes for that many of them to test positive. Or their countries are more willing to turn in a cross-country skier than a swimmer.
GE Galan In Stockholm - Great Meet
LRC Defar 1/2 Second Away From World 5,000m Record 14:24 Meseret Defar was the star of the show as she almost broke the world indoor 5,000m record with a stellar 14:24. But that wasn't all ... Abubaker Kaki made a strong debut in defeating Borzakovskiy, Ismail and Kiprop at 800, a new-name Ethiopian ran 4:03 for the 1,500 win (she also won the Boston 3,000), Little Bekele ran 7:31 but lost to Augustine Choge in a deep, deep 3,000m and Blanka Vlašić won again over 2m in the HJ.

*GE Galan Recap From IAAF
*Full Results
Oregon State Petitioning NCAA To Allow Football Players To Compete At NCAAs If They Qualify There is a chance the Oregon State athletes could make the NCAA standards as Jordan Bishop almost cleared 7'2.5" last weekend and has the B-standard. OSU women's Coach Kelly Sullivan says the goal is to at least get to the USA Championships.
The Death Of Kenyan David Lelei
Boston Marathon Champion Moses Tanui Tells The Story Of Escaping The Fatal Car Crash The first person he called was Paul Tergat.

Bernard Lagat Writes About Fallen Friend David Lelei

Sad News: Kenyan David Lelei Dies In Car Crash, Moses Tanui Seriously Injured
LRC Tiger Woods Returns To Public Life By Going For A Jog We've always said running was the purest sport.
Sprint Enthusiast Inspired By LetsRun.com Question, Says Bolt Could Run 18.99
US XC Runners - Domestic News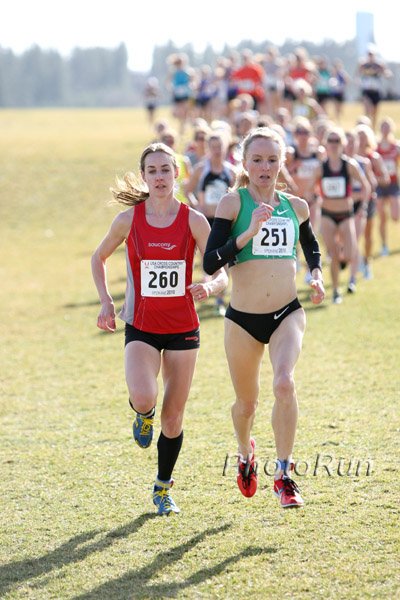 Brief Chat With US XC #2 Molly Huddle While every other runner in Spokane shied completely away from Shalane Flanagan, Huddle decided to run with the American record holder as long as she could and continued her string of excellent pro performances with a 2nd-place finish.

Shalane Flanagan Announces She Will Be Running XC Worlds
Goucher. Adam Goucher.
Recommended Read: Adam Goucher On War Path For 2012 Olympic Marathon
Perhaps you are like us and have been wondering what is up with Adam Goucher. Most people assumed the practically crippled former American star wearing shirts saying "Mr. Kara Goucher" was done. Apparently, we were wrong. Now 35, Goucher has got his health and hunger for training back and he's targeting a marathon in 2010 ... and dropping f-bombs and throwing middle fingers along the way.
Craig Lake Resigns As Brown Head Coach There had been speculation on the message boards that Lake was fired.
Party In The Polis
Shot Putter Breaks Oldest Greek National Record The oldest indoor Greek record on the books dated back to 485 B.C. 1986.

Japanese Legend Takaoka To Visit US To Study American Altitude Training And Coaching
Recent perceived failures at major competitions have the traditional marathon power Japanese looking to change their methods to produce more global medal winners. The Japanese are looking at shipping their best athletes all over the world for things like altitude training and warm weather training in the winter and easing them off the rigorous Ekiden schedule that has them in race shape much of the year. Sounds like they need to listen to Sammy Wanjiru and relax.
Fuzzy Math - A Free Lesson In Coaching From LetsRun.com
Coach Rob Conner Says Junior Champ Trevor Dunbar Was "About Halfway 100 Percent" At XC Nationals Portland Pilot coach Conner shows he's got what it takes to be a winning coach. Rather than say Dunbar was "about halfway 0 percent," he looked at the glass as half full. Aspiring coaches take note.
Latest Antidotes To Waning British Interest In Athletics Announced
Author Pat Butcher Announes BBC Will Produce Coe And Ovett Film Before 2012 Olympics Steve Cram made the argument that a Coe/Ovett film could spark interest in running in Great Britain youth like the Steve Prefontaine movies of the '90s did in America. We're excited for the movie and hope they do the duo justice.

Extreme High Jump In Birmingham To Feature BMX And Skaters Against High Jumpers This meet is loaded with talent, but the average person must not find Kenenisa Bekele, Tirunesh Dibaba, Vivian Cheruiyot, Gelete Burka, Maryam Jamal and Mo Farah interesting without the extreme high jump.
Sabrina Yohannes Compares Haile And Bekele Statistics Using Clear, Interesting Format Bekele has more medals. Haile has more range and more world records. Worth a look.
Koech Sets Indoor 2,000m Steeple "World Best" 5:17 for a 2,000m steeplechase with no water barriers is not very impressive. Koech is an 8:00 guy outdoors and 5:20 is his 2k pace en route with the water jumps. Nonetheless it's a world record/world best.
Photos And Videos
Distance Runners Rolling Across Globe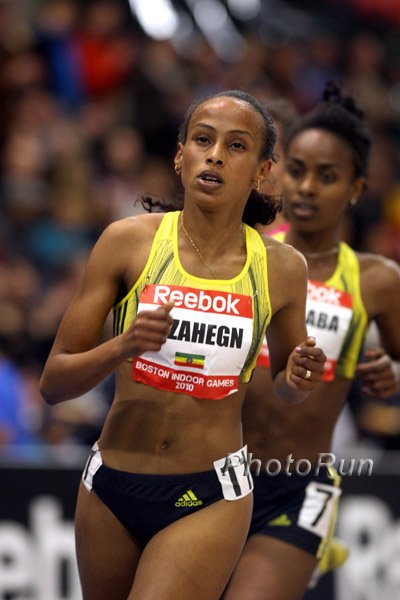 Burka, Gezahegn And Jamal To Chase World Indoor Mile Records In Birmingham Ethiopian 18-year-old Kalkidan Gezahegn won the Boston Indoor Games 3,000m and then set a world junior indoor 1,500m record when she ran 4:03 last weekend. She and two other Ethiopian-born women will chase the world mile record of 4:17 set 20 years ago by Romanian Olympic and world champion Doina Molinte.

Bob Tahri From France Runs New European Indoor 5,000m Record 13:11.13 The American and European indoor 5,000m records are both lowered now to 13:11.

13 Americans Have Joined Sub-4:00 Club Already In 2010 trackandfieldnews 10 did it this weekend alone!

Dick Beardsley Congratulates Austin Marathon Winner Keith Pierce A 2:20 win on the Austin course impressed running legend Beardsley.
Running From New York To L.A.
LRC Vote:


Who Were The American Distance Athletes Of The Year In 2009?
What Was The LetsRun.com Quote Of The Year In 2009?
We ask the most knowledgeable distance fans in the world to pick from Jenny Barringer, Shannon Rowbury, Anna Willard and Kara Goucher on the women's side and Dathan Ritzenhein, Meb Keflezighi and Bernard Lagat on the men's side. The quote of the year nominations come from the highest vote-getting quote from each month. No registration required, we want to see what you think!
Friday Night Top 3 4
Adams State 5 Guys 14:03 Or Faster At UW
*LRC Boards Debate: Adams State 4-5 guys sub-14:00 or Oregon's 4:00 milers - what's more impressive?

Georgia Sophomore Torrin Lawrence Runs 45.03 At Tyson 5th-fastest indoor performer of all time.

OTC Runs 9:21 DMR Behind 2:51 Symmonds Split And 3:55 For Leer It can't count as a record, as it was run on a 307m indoor track.
Sam Bair III Finally Joins Dad In Sub-4:00 Club After Several Near Misses