LRC FLORA London Marathon Men's Preview
Insane Men's Field Ready To Toe The Line
By: LetsRun.com
April 23, 2009
(Note: If you want more info on the runners, we highly recommend the media guide PDF available to all on the London website).
Trying to handicap the men's race at the 2009 Flora London Marathon is next to impossible. Why? Because the field is once again bonkers good - by far the greatest field to compete at a world marathon major over the last calendar year. London once again is truly the best.
Our only issue is trying to figure out a way to tell you how good the London field is. While we were racking our brains for some adjectives, we came across the opening paragraph in the press packet and thought it did it better than we possibly could:
How can 2009 possibly match last year's record-breaking race? Well, take this for a lineup: the reigning Olympic champion, the reigning world champion, the first four from last year's London epic, four of the first five from the Olympic Games, a former double world champion, the world bronze medallist, and the fourth, fifth, sixth, 12th, 13th and 14th quickest men of all time.
And that description doesn't even include the most interesting debutante in a long, long time in former World Cross-Country champion Zersenay Tadese or the top Americans in the race in 2004 Olympic silver medallist Meb Keflezighi or 9th placer in 2008 Dathan Ritzenhein. In terms of personal bests, London has three guys at 2:05:30 or better, 7 sub-2:07s and an 8th at 2:07:02, 13 sub-2:10s and Ritzenhein. Britain is the land of the most famous monarchy in the world and thus it's only fitting that London is without a doubt the King of the marathon.
Former world record holder at 1,500, Steve Cram, has said of this year's London that "this could be the best year yet."
Well, we've decided to look at all of the sub-2:10 guys in the field plus Dathan Ritzenhein.

We break the runners down into 3 categories:
"Those That Can Win" - 7 guys.
"Those That Can't" - 6 guys
"The Americans" - 2 guys (who can't win either, unfortunately).
After each runner, we'll list their betting odds as shown by coral.co.uk on Thursday and give you our take. At the end, we give you our final analysis.
Those That Can Win (In order of PRs)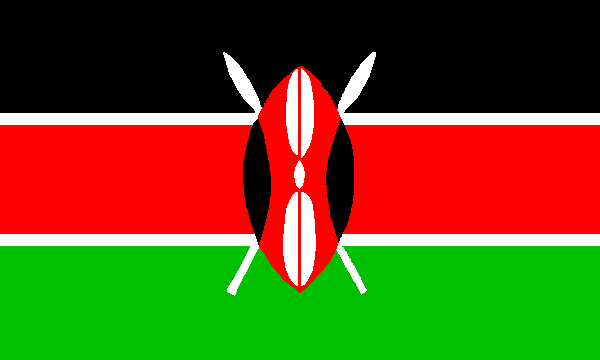 1) Martin Lel, 30, 2:05:15. Odds: 6/5
We start with the three-time champion Martin Lel. Given his past history in London and his current form, Lel comes into London without a doubt as the favorite. His past record in London is spectacular. First in 2005, 2007 and 2008, with a second-place showing thrown in 2006. In his only prep race coming into London (the Lisbon Half Marathon), Lel captured the title in 59:56, defeating a who's who list of the top marathoners in the world, including London rivals Jaouad Gharib (2nd in 59:59), Emmanuel Mutai (6th 60:45), Sammy Wanjiru (7th 61:25) and Felix Limo (15th 65:33). After that win, our friends at the Science of Sport called him the "best road racer on the planet" and we have to agree.
What's there not to like about Lel? Well ... Lel has won Lisbon 3 times - in 2003, 2006 and 2009. The previous two times he was the winner in Lisbon, he didn't win his spring marathon, as he was 3rd in Boston in 2003 and 2nd in 2006. Past history predicts that Lel is unbeatable in the spring except when he wins in Lisbon. It's certainly possible to be too sharp too soon.
It's weird, as after we wrote the previous sentence, within 15 minutes we found out some info that almost proves our point. We just found out a that Lel has had an injury scare. The Daily Telegraph is reporting that Lel revealed at the press conference on Wednesday according that "he had felt a twinge in his hip while training on Sunday and that he was to have a precautionary MRI scan." Lel told the Telegraph, "I had a bit of a problem but I don't know if it will affect me. I am still confident of running on Sunday but I will wait for the results."
Bettor's Take: To win this race, you need to be 100%. If we were betting men, we'd have to stay away from Lel. Hell, even if he was healthy, those odds are really tight and not worth risking it on. It's sort of like in golf, do you bet on Tiger Woods or the field? Probably safer to go with the field.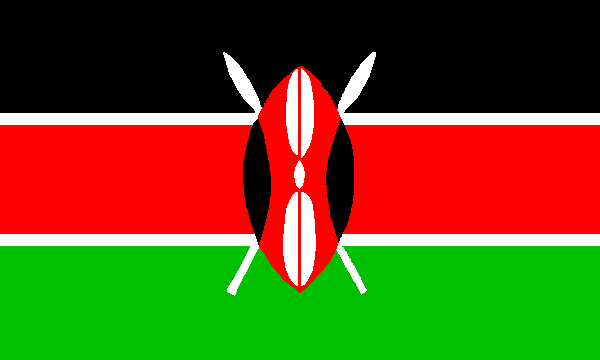 2) Sammy Wanjiru, 22, 2:05:24. Odds 10/3
Given his past history in London, Lel deserves to be the favorite in London. That being said, if you - like us - watched the Olympic marathon last August in Beijing in its entirety, it's shocking in some ways that the Olympic champ Sammy Wanjiru isn't the favorite in London. Last August, for two hours, six minutes and thirty two seconds, we sat mesmerized in front of the television screen as we couldn't believe what we were seeing. Considering that the previous Olympic record was 2:09:21, how Wanjiru could run 2:06 in the warm smog of Beijing is beyond us.
The Olympic performance was in our minds without a doubt the single greatest marathon ever run. Haile G fans go find somewhere else to plead that one of his time trials was better. Not a chance. There is no more pressure that a runner can feel than at the Olympics. The conditions were pretty awful for the marathon and somehow this guy ran 2:06:32. Insane.
So why is Wanjiru only the 2nd betting choice in London? Well, we imagine it's because he was beaten by Lel last year in London and he's run two half marathons this year and neither was that fast by Wanjiru's standards. Considering he is the world record holder at 58:33, his 61:13 half on February 1 certainly didn't impress casual fans; nor would his 7th-place showing on March 22nd in Lisbon (61:25). We'd counter that by saying his 61:13 was plenty fast for February 1 and he did win that race by more than a minute. As for his showing in Lisbon - yes, it was subpar, but that was 5 weeks before London.
Need we remind you that Deriba Merga dropped out of the World's Best 10km on March 1st. After that, lots of people were very concerned about his Boston chances as they thought he was over-raced. Well, last time we checked, he was wearing a laurel wreath as he got the win on Monday.
The key thing with Merga was that he showed up in Boston and it was clear that he was confident, as his coach said he thought he could win. The same is true here. Wanjiru was very confident in the press conference on Wednesday. A runner who is concerned about his training certainly doesn't say the following: "(The world record) is my goal and if the pacing is very good, I think I can do it."
Bettor's Take: Given his Olympic performance and his performances in the half marathon in the past, we have little doubt that he's the most talented marathoner on the planet. If he's truly trained well, we'd expect him to win in London. Wanjiru seems confident (although he always seems to talk big), so we really like his odds.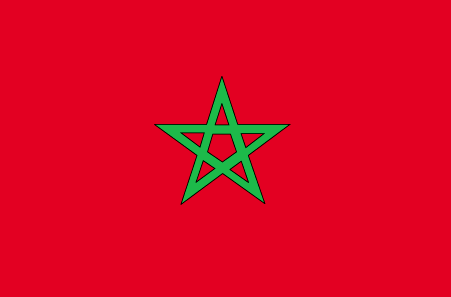 3) Abderrahim Goumri, 32, 2:05:30, Odds 12/1
The other sub-2:06 guy in the field, Abderrahim Goumri, is without a doubt the greatest marathoner in the history of the world who has never won a marathon.
If you need proof that a kick at the end of a marathon doesn't necessarily come down to who has the most raw speed or the best track credentials, you need look no farther than Goumri. The former 12:50 5ker lost in a kick to Lel in London in 2007 by 3 seconds before finishing 2nd to Lel again that fall in New York by 12 seconds. Last spring in London, he stayed with Lel and Wanjiru until the final half mile but was rewarded with a huge PR of 2:05:30. In New York last fall, it looked like he was going to get his first win before being overtaken late by Marilson dos Santos. So he's run 4 marathon majors and never finished worse than 3rd. Very impressive.
Could he win? Yes, but we think it will take an off day by Wanjiru or Lel for that to happen.

Bettor's Take: 12/1 is unbelievably good odds for this guy. With Lel's question mark, he's probably the 2nd or 3rd most likely to do it.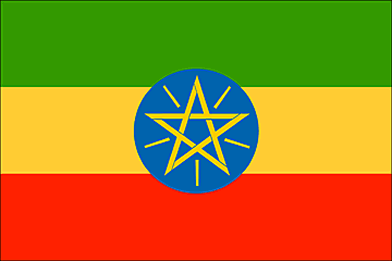 4) Tsegaye Kebede, 22, 2:06:10, Odds: 8/1
22-year-old Ethiopian Tsegaye Kebede is a guy that very well might get his first marathon major title. He comes into London after a simply remarkable 2008. First in Paris in 2:06:40, third in the Olympics, where he passed 2009 Boston champ Deriba Merga in the last half mile to get the bronze, and first in Fukuoka in 2:06:10. Of the two, Merga ran the more impressive race in the Olympics even though Kebede came by at the end for the bronze, but clearly this guy is one of the top marathoners in the world.
We actually will pause and try to use Kebede as the perfect example of just how good Wanjiru's Olympic win was. Kebede was 3rd in 2:10.00. Wanjiru beat a 2:06:10 guy by 3:28. Mind-boggling.
If it wasn't for Wanjiru (who is the same age as Kebede), we might label this guy as the future of the marathon, as he's only 22.
Bettor's Take: 8 to 1 odds are pretty good, although you are getting 50% better odds with Goumri. Definitely worth a look.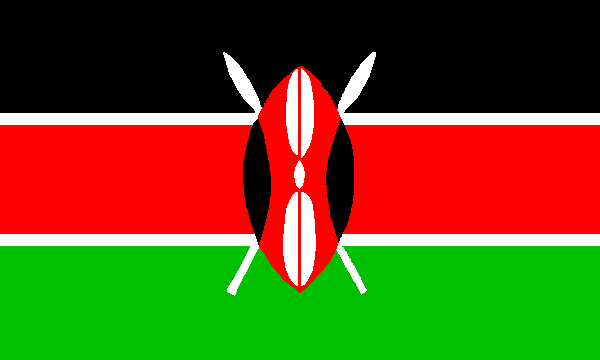 5) Emmanuel Mutai , 24, 2:06:15, Odds: 16/1
The 24-year-old is a 2-time 2:06 guy. Last year, he finished 4th in London, two seconds ahead of American Ryan Hall, before finishing 6th in the heat of Chicago. 6th in Lisbon in 60:45 last month, he clearly is good enough form to make some noise this year in London. In many ways, his chances are a lot like Ryan Hall's in a major marathon. You can see him winning it but there are a lot of other guys with better chances (Wanjiru, Lel if healthy, Kebede, Goumri).
Bettor's Take: 16/1 odds are insanely good for this guy but is he a winner? You can take 1/5th of those odds and bet for a top 3 finish. That's a great bet.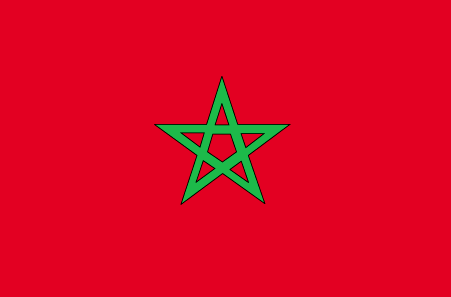 6) Jaouad Gharib, 36, 2:07:02, Odds: 9/1. Gharib ran spectacularly in the Olympics last year as he got the silver in 2:07:16 - just 44 seconds back of Wanjiru. He comes into London in fine form as he ran 59:59 for 2nd in Lisbon.
Do we think he'll win? No we don't. Why? Because this guy excels in hot weather. If the forecast for London was hot, we might pick him.

His Olympic showing shouldn't have been a surprise as the guy is AMAZING in warm-weather marathons. The 2-time world champ in the marathon, he smashed Rob de Castella's 20-year-old WC record by running 2:08:31 in 2003 before repeating in 2007. Warm weather just doesn't seem to effect him at all. He can run 2:07:16 in warmish Olympic conditions and yet his PR is only 2:07:02.
He's never won a big marathon, though, that wasn't in warm weather. Expect him to be in the mix, however, as 3 times he's been in the top 4 at London and has also been the runner-up in New York and Chicago.
Bettor's Take: 9/1 odds for the Olympic silver medallist? Crazy that Lel is that big of a favorite. However, it's important to remember he's 36. He's fast approaching the end of his window of opportunity to remain a big-time player. But those are great odds.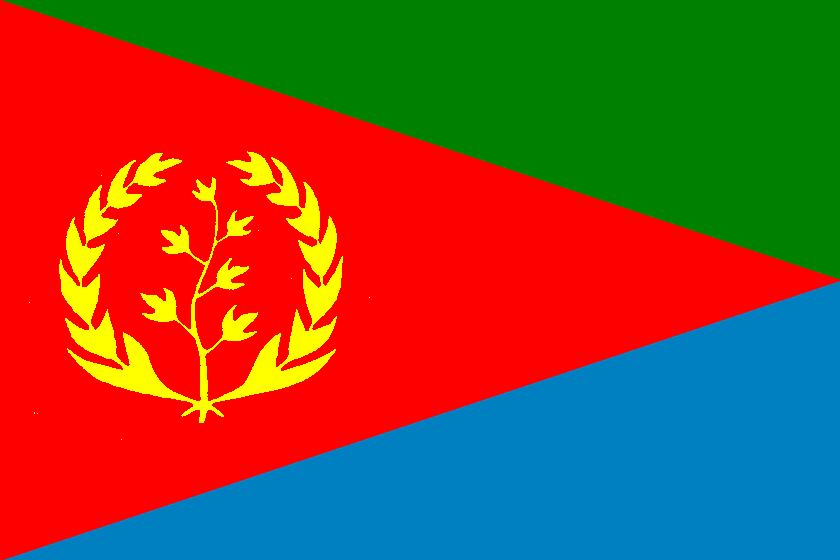 7) Zersenay Tadese, 27, Debut, Odds 9/1.
The excitement about his debut is huge and justifiably so. Where to begin? Well, this guy is the only guy that we can remember who has vanquished Kenenisa Bekele in his prime as defeated Bekele to win World Cross in 2007.
That should be enough right there. But this guy has a lot more to offer than just that. Let's review his accomplishments.
On the track, he's a proven commodity. In 2004, he was Eritrea's first ever Olympic medallist (bronze in the 10k).
In cross-country, he's a proven commodity. In addition to his world title in 2007, he also got the silver in 2005 and the bronze in 2008 and 2009 (just last month in Amman).
Okay, that's great you say, but how's he going to do on the roads? The thing is, he may be most accomplished on the roads. The last 3 years he's won the world half marathon championships (in 2007 it was the world road running championships as it was 20km) including the 58:59 he ran to win in 2007. Additionally, in 2005, he ran what the time was the fastest half marathon in history (59:05 on a point-to-point course that didn't count as a record).
Big-time half marathon success is normally a very strong indicator of future success in the marathon. Tadese is one of 4 men in history to go under 59:00 in the half. The three ahead of him are all very accomplished at the marathon. Wanjiru is the Olympic champ, Haile Gebrselassie is the world record holder, and Patrick Makau just ran 2:06:14 in his debut on April 5th in Rotterdam. What about the guys right behind him on the all-time half list? Wilson Kiprotich hasn't run a marathon, Evans Cheruiyot has a PR of 2:06:25 (to win Chicago last fall), and Paul Tergat is the former world record holder in the marathon.
Given his past prowess in both XC and the half, Tadese reminds us very much of Tergat. We're expecting great things from him on Sunday. We aren't the only ones, as Steve Cram says "all eyes will be on Zersenay Tadese."

Bettor's Take: We thought Gharib at 9-1 was a pretty good deal but Tadese at 9 to 1 is bonkers. Who knows how specific his marathon training has been? But those are some great odds. No doubt in our minds this guy is at least a 2:06 guy. He very well could run the fastest debut in history.
Those That Can't Win (In order of who is most interesting to us)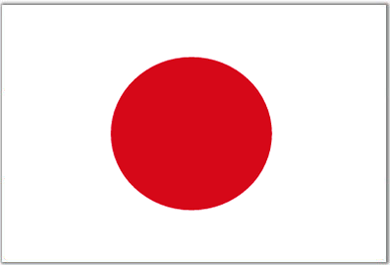 1) Atsushi Sato, 33, 2:07:13, Odds 40:1
Americans looking for proof that there is nothing wrong with starting your marathon career at an early age (Galen Rupp and Alberto, we really hope you are reading this) need to look no farther than this guy. The 30-year-old ran his first marathon 9 years ago at the age of 21 in 2002 and ran 2:09:50 (when he had a track 10k PR of 28:25). In 2003 and 2004, he improved to 2:08 before running 2:07:13 in 2007. In 2007, he also set the Japanese half marathon record of 60:25 to get 9th in the Worlds. He's looking for redemption after a disaster in the Olympics (76th 2:41:08). BT: We probably won't be alive to see a Japanese runner win a marathon major.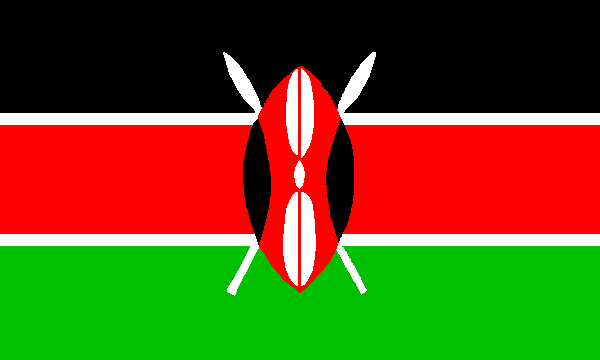 2) Luke Kibet, 26, 2:08:52, Odds: 25/1
As we were going down the elite list of names for London to Kibet, we're not going to lie. Our first reaction - "Why is this Kenyan with a 2:08:53 PR even in the London elite field?" Then our memory kicked in and we remembered, "Oh it must be THAT Luke Kibet (there are two of them). Kibet is the reigning world champion as he captured the world title in really hot conditions in 2007 in 2:15. Admittedly, winning a world title in the marathon is way easier than winning London, but Kibet deserves some props just for that. To read a great profile on him, click here. That being said, he hasn't proven himself to be a good time trial type marathoner. You'd think he'd like his chances better on a hot or hilly course like Boston or New York.
Speaking of courses in weird conditions, Kibet did pick his races wisely, as he picked up a cool $50,000 by winning the Lagos Half Marathon earlier this year when lots more people went to the better publicized RAK Half Marathon. He also won the Kenyan Prison XC title this year. We were going to say he had no chance to win in London but we are taking that back. We'll give him the smallest of chances as who knows what those races were truly like? Also this guy is a fighter as he survived a machete attack during the post-election violence in Kenya last year.
BT: It's hard to totally discount a World champ, but he seems outclassed. IWe'd rather have Abshero at 50 to 1 (see below).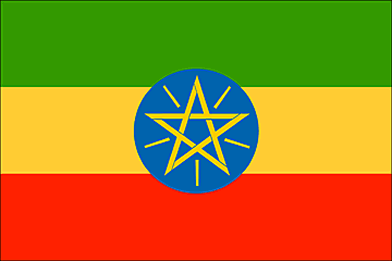 3) Tessema Abshero, 23, 2:08:26, Odds 50/1
The 23-year-old has a PR of 2:08:26. Not a bad runner, but he may end up as being known as the older brother of Ayele Abshero - the winner of World Junior XC this year. BT: Maybe take him for top 3 at 10/1.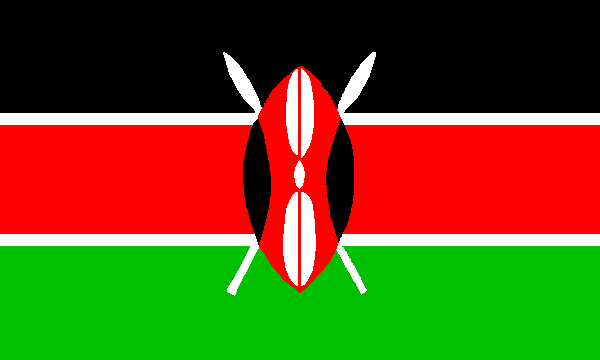 4) Felix Limo, 28, 2:06:14, Odds: 16/1 - The guy is no slouch. He's run 2:06:14 before and was the winner over Lel in London in 2006. However, his best days appear to be past him as his 2:06:14 is from 2004. Last year, he was just 8th in London (2:10:34) and 5th in Fukuoka (2:10:59). In 2007, he was 3rd in London before DNFing in Chicago. Another subpar showing in London and this 28-year-old will probably be relegated to trying to pick up cash at the B marathons of the world. BT: Stay away.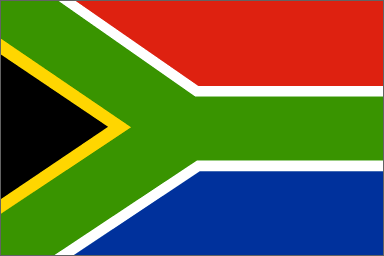 5) Henrick Ramaala, 37, 2:06:55, Odds: 40/1.
Past his prime. 37 years old. 10th in London last year and 14th in New York with a 44th in the Olympics squeezed in there as well. No chance he wins. If he ran really well, maybe he could be top 5 again like he was in 2007 (5th in 2:07:56). BT: A sucker's bet.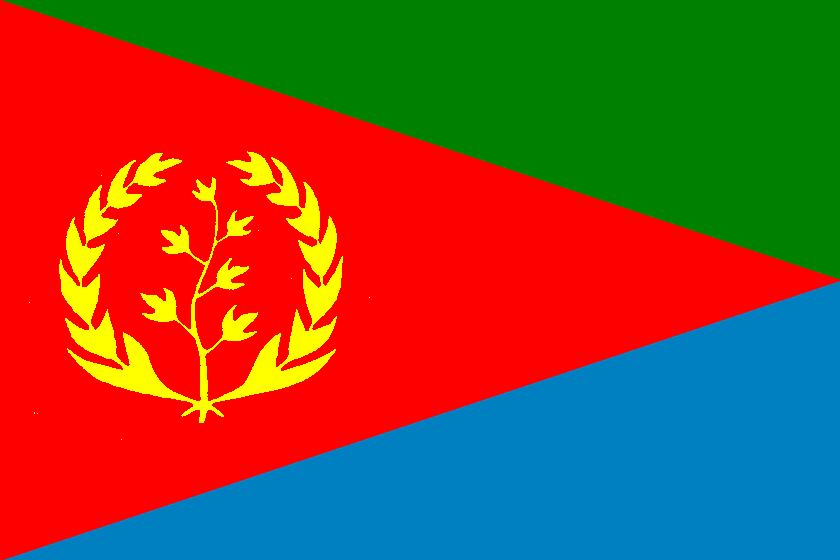 6) Yonas Kifle, 32, 2:07:34, Odds: 40/1
The 32-year old-Eritrean was 7th in London last year. He's the Eritrean national record holder at 2:07:34 a former 3-time top 10 guy at World XC.
The Americans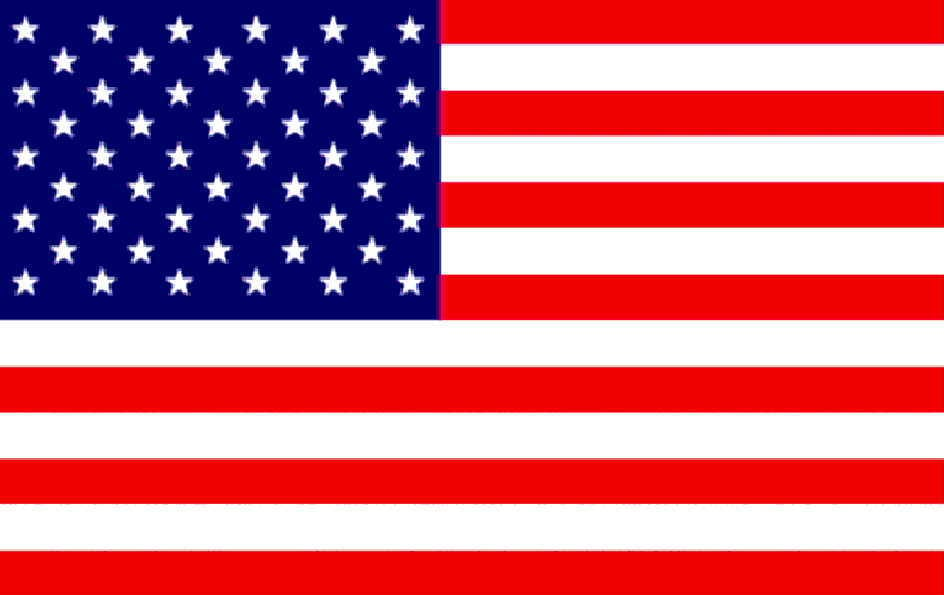 1) Meb Keflezighi, 33, 2:09:52. Odds: 40/1
After failing to make last year's Olympic team, the 2004 Olympic silver medallist seems to have had a resurgence early in 2008. He won the US Half Marathon champs in Houston in January in a new best of 61:25 before picking up the US XC title in February. Given the fact that he's won the two biggest US distance races of the year so far and given his pedigree as the former silver medallist, Keflezighi seems poised to at least PR in London. The problem is he'll likely will be way overmatched if he goes with the lead group. Will there be a second pace group in the 2:07-8 range? We don't know.
How in god's name is his PR only 2:09:52? It's really remarkable that it could be that slow. The simple answer is injury.
Keflezighi is certainly due for a good experience in London as he was forced to withdraw before starting (on account of injury) in 2005 and 2008 and he was forced to drop out mid-race in 2007.
Bettor's Take: Betting on an American in a world marathon major is like playing the lottery. More of a hope and a prayer.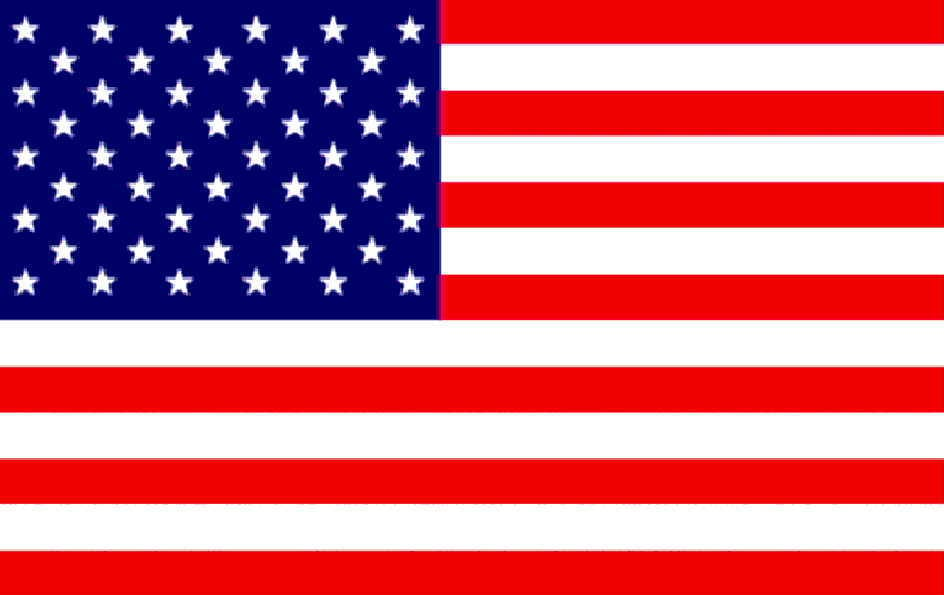 2) Dathan Ritzenhein, 26, 2:11:07. Odds: 100/1
It will be interesting to see how the 2-time Olympian performs in London as this will be his first attempt at a time trial, flat marathon, as his other marathons were in New York (twice) and the Olympics in Beijing. Given his success as a prep and as a former NCAA champ in XC, it's clear Ritz thinks of himself as being in the same league as Ryan Hall as he said earlier this week in a Universalsports.com article the following about Hall: "We're 1-1 in the marathon against each other. Hopefully he will run well in Boston and I will run well in London, and the next time we meet it will make for a great story."
Sunday's race will go a long way in proving whether Ritz truly is anywhere close to Hall. In our minds, they aren't remotely close to each other in the marathon. Yes, we do understand Ritz beat Hall in the Olympics, but that was a battle for 9th and 10th place in a race where 3 places matter. At the trials, Hall beat him by over 2 minutes and a 2:06:17 PR is a long way from 2:11:07.
Ritz's coach, Brad Hudson, thinks Ritz is progressing nicely as a marathoner as he said in the same universalsports.com article, "I'm not saying he's going to run 2:07 in London, but he looks to be a 2:06-2:07 guy very, very soon -- whether it's this time or next year."
Since our love affection has officially gone from Ritz to Hall, we'll split the difference. We think Ritz is doing well as a marathoner but we still think he's 2 minutes behind Hall. So Hall's PR is 2:06:17. That means Ritz will likely run 2:08-low on a good day. Hall might have been in slightly better shape this year, so if he's in 2:05-high shape, then maybe theoretically Ritz can run 2:07-high in London. We'd more realistically expect a 2:08 or 2:09, particularly if there isn't a seconnd pack to run with.
Bettor's Take: That means 20/1 for top 3. If you are a patriot or friend of Ritz, those seem like decent enough odds.

Final Take: If Lel or Wanjiru win in London, then that person in our minds is the #1 marathoner in the world right now, given Cheruiyot's DNF in Boston. Lel was in fine form, but if he's getting an MRI within weeks of London, that can't be a good sign. You can't win this race unless you are on top of your game. The question is: Is Wanjiru on top of his game? His half marathon in Lisbon didn't indicate he was but that may be a good sign. Our beef with him last year was that he didn't properly train for the London Marathon. He raced a ton and then raced London. If he's been doing a true marathon buildup with his Japanese coach, then watch out.
If the weather is good, and Wanjiru is on, then he very well may get the world record. If Wanjiru doesn't win, we think he'll bomb. So he'll either be really good or really off.
It's hard to predict how Tadese will do but his entrance to the marathon ranks has us excited even if he couldn't do a full prep given World XC, which was four weeks ago.
Predictions: Given the number of people born in Morocco that have been nailed for EPO, we hate picking Moroccans in major races but have no choice to pick two in the top 5 here. Look for a DNF from Lel. If Lel is healthy, then this race is gonna be insane.
1) Wanjiru 2:03:54 (New WR) 2) Gharib 2) Tadese 2:04:25 (fastest debut ever) 3) Kebede 4) Goumri ... Meb 2:09:13, Ritz 2:09:43 ... Lel DNF.
Our bets: Put $60 on Wanjiru at 10/3 to win and then put $20 each on Gharib and Tadese at 9/1 and $15 Goumri at 12/1. If any of those guys win, you're looking at a nice cool profit of 65 dollars roughly on a $115 investment. Bernard Madoff can't give you those type of returns.