LRC: The Week That Was This week we get ready for Usain Bolt to move to the 400, break down the Reebok Grand Prix in depth, give props to Tyson Gay and heap praise on Anna Willard. We also sadly have to officially write off Alan Webb for 2009 (with a tiny asterisk). The facts show clearly, if anything, Webb is getting worse as the season goes along.
NCAA Meet Starts In Less Than 1 Week - Expect Aggie/Duck Team Battle
*Texas A&M Aggies List Their NCAA Track & Field Squads
*Tough Luck: Oregon Javelin Thrower Tears Her ACL At Regional Meet Our NCAA analysis is coming out this weekend, but until then we'll give you a preview: it looks like Oregon and Texas A&M are going to be tight on both the men's and women's side at NCAAs.

Dexter Lee's Agent Upbeat For His Client's Potential The young Lee has run 10.31 and has come through big at world juniors. Reebok has decided to give him a contract and hope he goes big after some developmental years spent studying in the US.
Part 1: The Next Bolt? 17-Year-Old Jamaican Double World Champion Dexter Lee Goes Pro For Reebok
Profiles Of New York Mini 10k Entrants Led By Catherine The Great
Boston And New York Want To Host Olympic Trial Marathons Again, But Want It Cheaper
Brief Chat With Deena Kastor Runner's World
Free Self-Help Tip: Exercise Elevates Moods Of Test Subjects For 12 Hours After We were thinking maybe this study means we should go running in the morning rather than waste 8 hours of "elevated mood" sleeping. Or you can just run 12 hours apart every day and always be happy.
Wall Street Journal Writer Asks: Can Ivy League Sports Teams Get Their Luster Back? LetsRun.com asks: Did we miss something? We didn't notice the luster was gone. The writer assumes that because Harvard can't compete with USC in football that Ivy League sports have something wrong with them. We disagree but it's still a worthwhile read.
Berlin World Championship News
*Mucho Moolah: $7 Million+ In Prize Money Awaits World Championship Top Finishers Plus add $100,000 for any world record you break (which won't happen in a distance event).
*Kenya Requiring Only One 10,000m Trial For Worlds Seems like they want their 10k guys like road world record holder Micah Kogo a little fresher for the last 400m when either Geb, Bekele or Sihine of Ethiopia have been blowing them away.
*Good Hengelo Recap From Kenya - Beijing Champ Brimin Kipruto Brimming With Confidence He doesn't usually run as fast as Paul Kipsiele Koech, but he sure wins when it counts.
British Running News
*Paula Radcliffe And Mara Yamauchi To Provide Strong 1-2 Punch For GB WC Marathon Team *Paula Passing Up Payday To Run Berlin World Championships Having Paula in the race immediately makes it more compelling.
*Dwain Chambers Has Invitation Revoked From Small German Track Meet Dwain is finding it very tough to find races.
Interesting Japanese News From Brett Larner
*New Tokyo Marathon To "Feature" 10km-Long Underwater Tunnel Section This will undoubtedly be a good place for runners to employ tunnel-vision focus.
*5 Japanese Runners Save The Life Of A Fellow Marathoner Suffering From A Heart Attack On The Course This may be the only time it is deemed honorable for a Japanese runner to drop out of a race.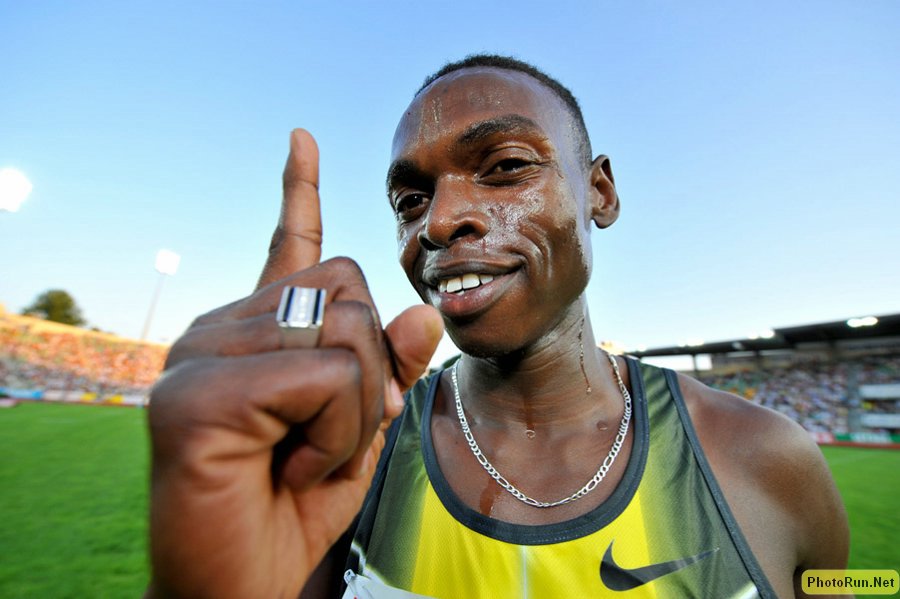 Hengelo Meet Sizzles *LRC Recap *LRC Thread *Hengelo Results There were some unexpected results in Hengelo including Kenenisa Bekele dropping out of the 1,500, and some super performances including another impressive win by the man to the left (Abubaker Kaki) and a sub-4:00 run by Gelete Burka. Americans Reese Hoffa and Dwight Phillips had tight contests with international stars Thomasz Majewski and Irving Saladino plus all 3 steeplechase medal winners from Beijing squared off. Find out more in our recap including who became the first man under 13:00 in 2009 (you will be surprised).
*IAAF Recap
*Churandy Martina Breaks 10.00 For The First Time This is the guy to whom Shawn Crawford gave his Olympic medal after he (Martina) was DQed for running out of his lane to the outside.
*Canada's Lopes-Schliep Third, Bekele Drops Out There is a brief mention of Bekele appearing injured but we haven't heard anything more on that yet.
*Ohuruogu Gets 200m PR In Good Meet For Female British Runners
*Athletics Weekly Gives British Rundown From Hengelo Their mid-d women, led by 2008 NCAA champion Hannah England, were great.
*Reports Trickling In: *Geb Fails To Get 1-Hour Record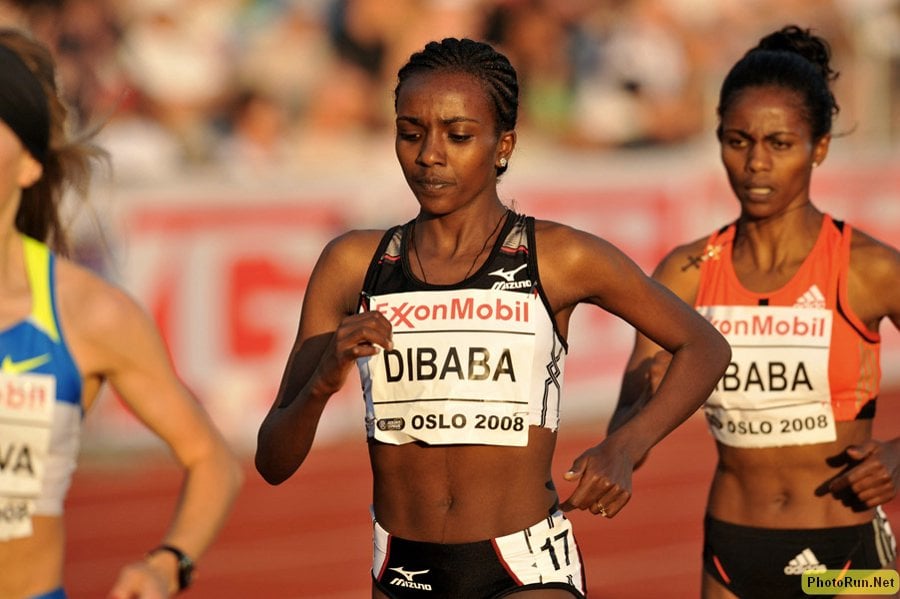 Not a good weekend for Ethiopia's Mega-stars: Kenenisa Bekele drops out of a 1,500m in Hengelo and world-record holder Tirunesh Dibaba looked flat as Kenya's Linet Masai beat her by 5 seconds in New York. Also, Haile Gebrselassie fell short of re-setting his 1-hour world record. But hold on; Ethiopia has much to celebrate, including Ali Abdosh, who became the first man to crack 13:00 for 5k this year, Gelete Burka, who ran 3:58 for a big 1,500m win also in Hengelo and, of course, perhaps the runner of the year so far, Deribe Merga, who won again on the roads in a 10k in India.
Rashid Ramzi's B-sample Results Are Coming Soon - FYI Rumors Are Swirling About Possible Negative
Prefontaine Classic Brings In The Stars *TV On NBC 2 - 4 pm Eastern Sunday, June 7.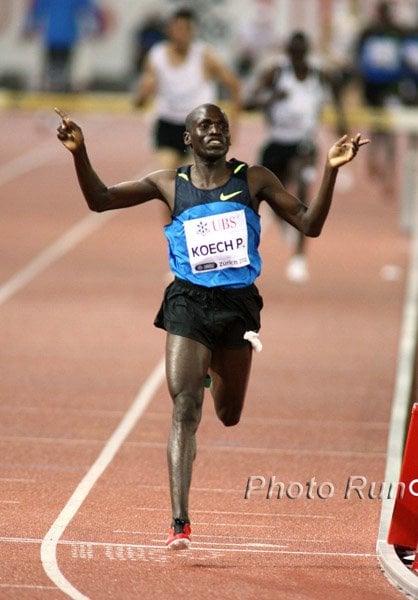 *LRC: A Fan's Guide To The 2009 Prefontaine Classic
We break down the events in great detail in chronological order. Print this handy guide out and sit down and enjoy the NBC telecast.
*MBoard: Will Lagat Get AR In Men's 3k?
*Pre Meet Website Including Event Previews *LRC Preview
*Anna Willard Going For 1500m This Weekend Before Moving Up To Steeplechase
*Yuriy Borzakovskiy Ready To Begin Summer Season At Prefontaine
*Too Good To Be True: Gay Not Running 100m At Pre
*Asafa Powell Says Ankle Will Get Stronger With Racing
*Another Great Piece On Overshadowed Olympic Champion Dawn Harper
*High Jumper Jesse Williams Thriving In Track Town USA (TM)
*MORE ON PRE BELOW
Some Interesting News Today
1. Usain Bolt On Hand As Glen Mills Officially Launches His Racers Track Club We were thinking that it's probably not a coincidence how well the Jamaican sprinters have been running. Glen Mills, who has coached many of them and many of their coaches plus guys like Kim Collins, has been at it for 30 years and seems to have the sport figured out at the "genius level." We're happy to see him get more funding for his club.
2. Bryan Green On Why NCAA Regionals Are A Good Thing LetsRun.com is going to have more to say about the NCAA regional qualifying system in a few days, but until then this is a really good start.
3. Absolutely Inspiring: Iraq Marathon Honors Fallen Soldiers David Ungrady did a great job reporting on a race that clearly meant the world to the soldiers who were able to run it in 100 degree weather ... and then work a full day on the base.
4. This might be the funniest news of the day: Upcoming Toronto Track Meet Featuring Bolt's 100m Debut Has Failed To Get Insurance Against World Record Insurers wanted no action on the Toronto meet unless the time barrier was set at 9.5! Meet was hoping for a million bonus for a Bolt WR. Nobody would take that action!
From Italy: Kaki, Robles, Cuban Triple Jumpers Hilight Turin Meet On New Mondo Track Surface
More Pre Articles
*1:47.68 HS Senior Elijah Greer Going For HS 800m Record At Pre
*Asafa Powell Gets Chance For Redemption Sunday At Pre Against Tyson Gay
*Pamela Jelimo, Nancy Lagat And Janeth Jepkosgei Lead Kenyan Charge To Pre Meet Add 1,500m star Asbel Kiprop and 3:30 guy Keitany to the 9-strong list of Kenyans competing in Eugene.
*Nick Symmonds Returns To Pre, Where He Made A Big Splash In 2007
*A Look At The History Of Foreign Athletes Coming To The Pre Meet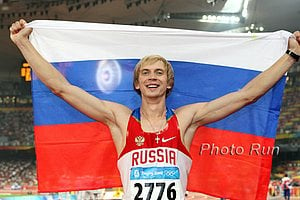 The Future
*1:47.68 HS Senior Elijah Greer Going For HS 800m Record At Pre
*Portland HS Mile Race To Feature Robby Andrews It's being billed as a sub-4:00 attempt on June 13th.
*Usain Bolt Rules Out Triple Gold Attempt At London He already pulled a triple gold / world record in Beijing but some thought London might have been the time for 100/200/400 glory.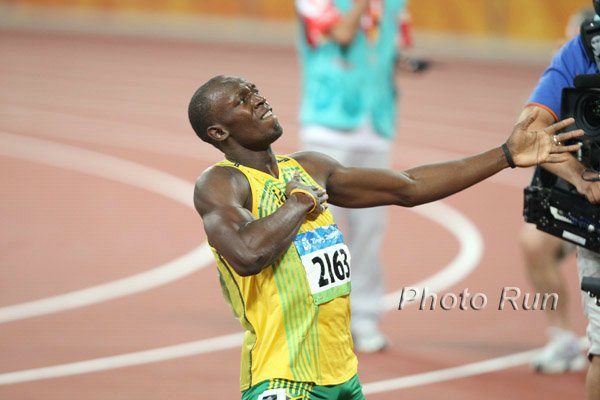 *Bolt Intrigued By Gay's Big 200m Performance
*The Next Bolt? 17-Year-Old Jamaican Double World Champion Dexter Lee Goes Pro For Reebok Part of his deal is tuition to go to school in the U.S. though he clearly won't compete in the NCAA system. Only Rupp can pull that off.
*IAAF Leader Lamine Diack Applauds Bolt's 150m And Creative Track Events In General Lamine Diack seems like a great dude.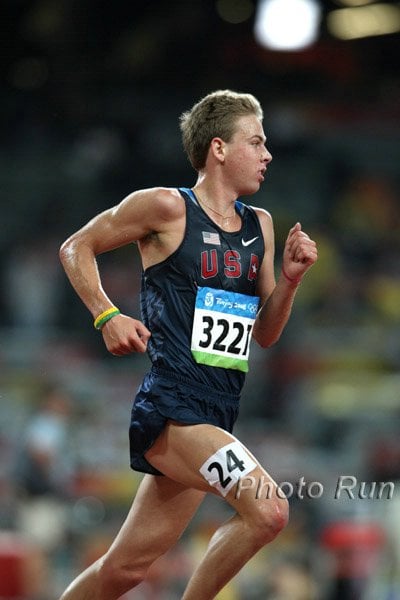 Galen Rupp Enters The 10k/5k At NCAAs - Check Out Oregon's Squad That Is Our Pick To Win NCAAs They've got potentially big-scoring studs in the Decathlon, Javelin, 800, 1,500, 5k and 10k.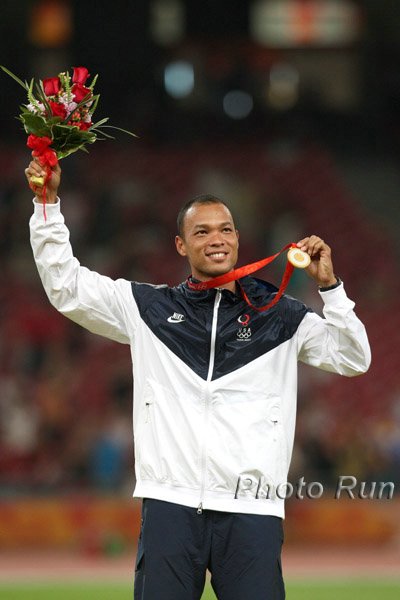 US Bests: *NY Times Article On Decathlete Bryan Clay's Life Since His 2008 Gold Medal Clay's life hasn't changed much since being crowned the world's best athlete thanks to his decathlon triumph.
Sharon Day, Most Known As An Olympic High Jumper, Posts 2009's Best US Heptathlon, Breaking 6000

National Running Day Is Wednesday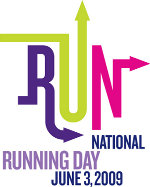 Tell Us What You're Doing On National Running Day If you're in the DFW area, join Wejo at 6:30pm at Fort Worth Running Company on Camp Bowie. If you're in Boston, you can run with Bill Rodgers.
NCAA Regionals
Amazing Page: All Regional Results On One Page
Busy Weekend Photos
*Freihofer's 5k Run For Women PhotoRun
*San Diego Rock 'N' Roll Marathon PhotoRun
*Reebok Photos PhotoRun
*Hengelo Photos Durand Photo
*NCAA East Regional Photos PrettySporty
Sign Up: Cornell's Summer Track/XC Camps Featuring LetsRun's Rojo
*Cornell Track & Field Camp July 12-16
*Cornell Cross-Country Camp July 26-30
Experienced D1 Coaches. Cornell Athlete Counselors Including NCAA Qualifiers. A Lot Of Fun. Stay In The Dorms. Eat In One Of The Best College Dining Halls. Every Event Covered. Distance Runners Welcome At Both. All Skill Levels Welcome.