London Marathon Is Sunday - And It Should Be Another Great Race
NCAA: Penn & Drake Are Coming
Penn Relays *Entries (Click on a team to see all their entries)
*Penn Will Be Streamed Live
*UCLA's Ryan Krais, One Of The Best PA Athletes Of All Time, Returns To Penn
*Sarah Bowman Also Returning To Site Of HS Greatness.
*Penn Relays' 5 Most Memorable Moments From executive director Dave Johnson.
*Penn Relays' 5 Most Disappointing Moments
*Notes From Monday's Press Conference: Marcus O'Sullivan "I love Penn, but I hate Penn." "I'll be honest: of all the Olympics [and] World Championships I've ever run, post-collegiately, I've never felt the same way as the pressure when I've come here. The pressure I used to feel out here was just daunting." Arkansas' Bucknam is getting ready for his first-ever Penn Relays.
*Preview Of Men's Relays
*Preview Of Men's Individual Events
*Preview Of Women's Relays
*Villanova's Marcus O'Sullivan Pleased With Depth - Ready For 4 x Mile, DMR
*Navy's Al Cantello Inducted Into Hall Of Fame One of only two 3-time winners in jav.
*Get Set For US-Jamaica Sprint Showdown
*Florida & Jeff Demps and Texas & Jacob Hernandez Mean Fields Will Be Strong Demps has gained 10 pounds of muscle.

Drake Relays *Meet Website
*AP: An Interesting Look At 100 Years Of Drake The relays started in a snowstorm and were created as the AD was looking for a way to save money.
*10 Records That Could Fall At Drake
*Who Will Be The Next Jesse Owens At This Year's Drake Relays? We hope no one as we don't want WWIII.
*A Look At Past Drake Stars Al Oerter & Jesse Owens
*Drake Relays To Feature World Leaders In 4 Events
*Drake Expecting 44th Straight Sellout

Oregon Relays Are This Weekend
*Accepted Entries For Oregon Relays Andrew Wheating & Jenny Barringer are in the 800 and 1,500 and Galen Rupp is in the 10k.
Get Your Daily Fix Of Runners Chatting About Running
Hall Upbeat After First Boston Marathon Some great quotes from Ryan Hall and coach Terrence Mahon.
*EU Panel Says Several Components Of WADA's Whereabouts Rule Are "Problematic" - Rulings Could Come Soon
*Law Passed In Spain Allowing Athletes To Refuse Drug Tests We only agree as it's between the hours of 11 pm and 8 am.
Doug Logan, Ian Stewart, Other Leaders Discuss Changes Track Needs To Make
An Absolute Must Read!! An Inside Look At Lasse Viren Pat Butcher catches up with the only guy to ever twice do the 5k/10k double and finds that Viren is still in awesome shape and full of amazing wisdom.
Steve Hooker Happy To Be Training In Perth: 3 Fitness Sessions Per Day + 2 Beach Sessions
European Indoor Multi Champs To Compete In Goztis Multi Event Not exactly the most pressing news but hey, we're trying to learn about other events.
Kip Keino Wants To See Rugby As An Olympic Sport
Think Ryan Gregson Is Australia's Only Young Talent? Meet Richard Everest
Something Interesting We Missed: 2007 World Champ Silver Medallist At 400m, Nicola Sanders, Made 800 Debut At Mt. SAC And Won In 2:03.41
Boston Photos *Video Highlights from our partner Universal Sports.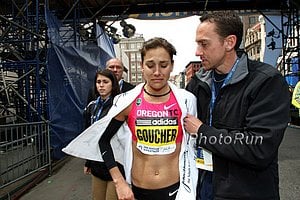 *LRC: Post-Race Comments/Interviews We give you some our thoughts and extensive interviews with Goucher/Hall, etc. We upset a lot of old timers who come to LetsRun.com, urge the BAA to pay Deriba Merga $10,000 to take English classes, and do the more traditioanl like give our take on the races.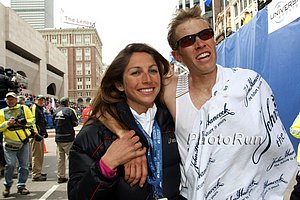 LRC: The Week That Was link fixed Prior to Boston, a lot happened in the world of running and we try to make sense of it all - from Alan Webb's outdoor debut, to Mt. SAC, to debutante marathoners in Vienna, to dopers possibly going to jail.
Steve Cram On His Most Exciting London Entrant: Debutant Zersenay Tadese No time to catch your breath as a great FLORA London Marathon is 5 days away.