LRC's The Week That Was We do our best to cover a busy week in track and field: Free training advice from Ryan Hall, Kara Goucher wins, why a toilet is a genius marketing move, 95-year-olds kicking butt, and a Japanese legend retires. Plus, water cooler talk from Canadian runners on the plane to Amman and more.
Excited For World XC At LetsRun.com
*10 Years After Tergat Last Won Senior 12km XC Gold For Kenya, Teams Fly Out With High Hopes It's hard to believe a Kenyan man hasn't won the long course XC title since Paul Tergat.
*Don't Worry, The XC Course In Amman, Jordan Was Rerouted To Avoid An Ant Hill!
*2010 Cross-Country Worlds To Be Held In Poland And More Announcements From IAAF Meeting
*IAAF's World Cross-Country Page
Monday Interviews
*Distance Gala Weekly Interviews Trevor Dunbar
*Brief Chat With Gate River Champ Amy Yoder Begley
*T&FNews Interviews Pole Vault Champion Brad Walker
Good Article On Charismatic Geb In Los Angeles
Marathon We Missed: 2:11:01 Course Record For Mutai In Monaco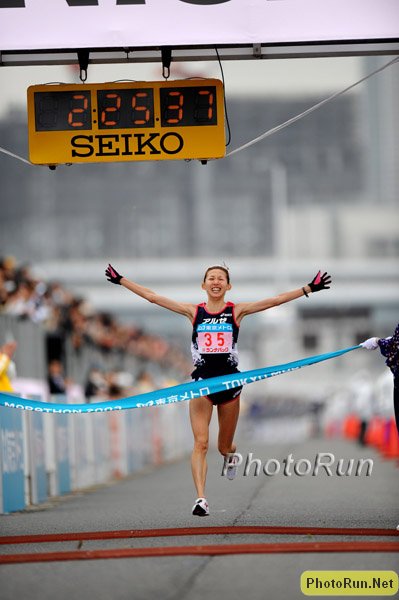 Great Performances At Tokyo Marathon
LRC Beautiful Tokyo Marathon Photos
*Japan Running News Tokyo Recap
*Kipsang And Nasukawa Win Tokyo Marathon
*IAAF Recap And Top 10 Results From Tokyo

Providence, RI Runners Pat Tarpy And Patrick Moulton Have Great Weekends *Pat Tarpy Beats A Bunch Of Kenyans And Ethiopians To Run 29:18 Road 10k *Moulton And Many Others Break Course Records At National Marathon - Wash Post *Results *More On Moulton's D.C. National Marathon Win
Moulton to his coach halfway through his Sun Trust National Marathon record-breaking win: "I'm not feeling too good." D.C. Mayor Adrian Fenty ran 3:25:46 for a big PR.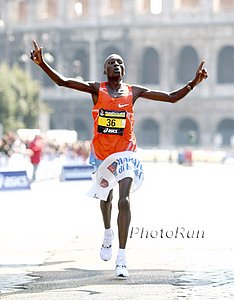 Other Marathons
LRC Rome Marathon Photos
*Big Upsets At Rome Marathon Relative unknown (not to mention the race rabbit) Benjamin Kiptoo runs 2:07:17 for Italy all-comers record.
*Overturned Disqualifications Add Drama To Johannesburg Marathon

Great Ryan Hall Interview Hall talks about meeting with Toshihiko Seko, skipping CPC Half, and his training and thoughts leading up to his much-anticipated Hancock Boston Marathon debut. See our favorite quote at the bottom of this column.
*Message Board Poster Asks: Where is Ryan Hall?