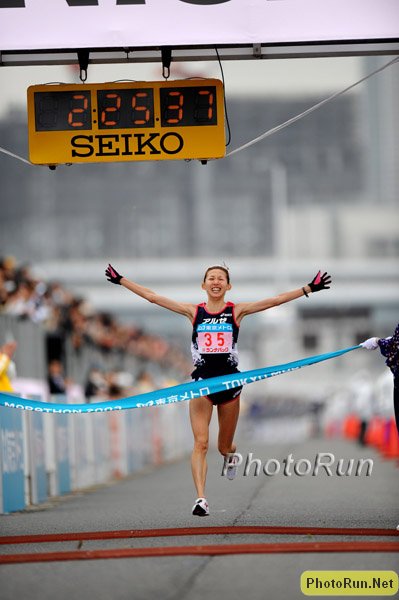 Great Performances At Tokyo Marathon
LRC Beautiful Tokyo Marathon Photos
*Japan Running News Tokyo Recap
*Kipsang And Nasukawa Win Tokyo Marathon
*IAAF Recap And Top 10 Results From Tokyo

Providence, RI Runners Pat Tarpy And Patrick Moulton Have Great Weekends *Pat Tarpy Beats A Bunch Of Kenyans And Ethiopians To Run 29:18 Road 10k *Moulton And Many Others Break Course Records At National Marathon - Wash Post *Results *More On Moulton's D.C. National Marathon Win
Moulton to his coach halfway through his Sun Trust National Marathon record-breaking win: "I'm not feeling too good." D.C. Mayor Adrian Fenty ran 3:25:46 for a big PR.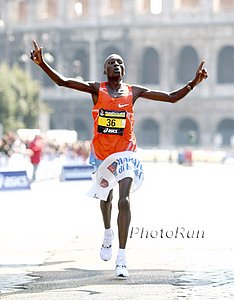 Other Marathons
LRC Rome Marathon Photos
*Big Upsets At Rome Marathon Relative unknown (not to mention the race rabbit) Benjamin Kiptoo runs 2:07:17 for Italy all-comers record.
*Overturned Disqualifications Add Drama To Johannesburg Marathon

Great Ryan Hall Interview Hall talks about meeting with Toshihiko Seko, skipping CPC Half, and his training and thoughts leading up to his much-anticipated Hancock Boston Marathon debut. See our favorite quote at the bottom of this column.
*Message Board Poster Asks: Where is Ryan Hall?
New Gene Doping Test Developed In Germany
Ducks Get Back To Action Today At Oregon Preview
Chambers Busy Signing Books And Spreading His Message He hasn't trained for 10 days, which seems like a wise choice considering he might be banned from every meet where he can make any money. *Good Chambers-Inspired Training Advice For Athletes Of All Walks
IAAF: Chambers Back In The Clear, At Least For Now
Olympic Great Said Aouita Being Pushed Out As Moroccan Coach *UPDATE: Aouita Fired
Tyson Gay Still Battling Injury *More On Tyson Gay From T&FNews
Hall On His Sparse Racing Schedule: "What I love about running is training specifically for a race. I'm a very focused guy. My training is very marathon-specific, meaning that I'm not going to be great at 10Ks and half marathons, but I know that once I get out there for the marathon distance, I'm going to be in the best form possible because I've sacrificed fitness at 10K, even the half marathon, so that I can be totally A game for the marathon distance. That actually gives me more confidence than, say, running 27:30 a couple weeks before. I'd rather not go out and do that, in the same way that Khalid [Khannouchi] and some of these guys will go out and run 61 minutes for a half. I mean, [Marilson] Gomes dos Santos, he was coming off his 62-whatever he ran at world champs, compared to the year before, he ran 59-something and didn't win New York, and then last time he's in 62 shape and comes to New York and looks great. That's been my experience, too. You gotta choose your battles. So for me, that battle is the marathon in Boston."