After Injury & Bereavement Sentayehu Ejigu Eyes World XC Champs She's the one that beat Flanagan in Boston.
Gate River Run is Saturday and 8 Olympians Will Compete in US 15k Champs
Fam, J. Torrres, D. Browne, Dobson, De Reuck, Dryer, Rudolph and Yoder Begley.
*Gate River Run Won't Finish In Stadium This Year
Sebastian Bayer Is Now Giving Mike Powell Sleepless Nights "Once anyone starts jumping 8.50 or 8.60, I feel that they can break it so I've spent many sleepless nights waiting for results to come over from European meetings."
Thanks to Distance Squad, Oregon Is Favored For Men's NCAA Indoor Title
Seb Coe Thinks Olympics & Commonwealhts Will Result In Golden Decarde Of Sport for UK
Back In The Limelight: Geb Attempts To Blast Wanjiru's Half Marathon Record This Weekend If Geb can get his record back, it would be his 27th World Record. Ryan Hall will be there too, tuning up for Boston. has pulled out of the race.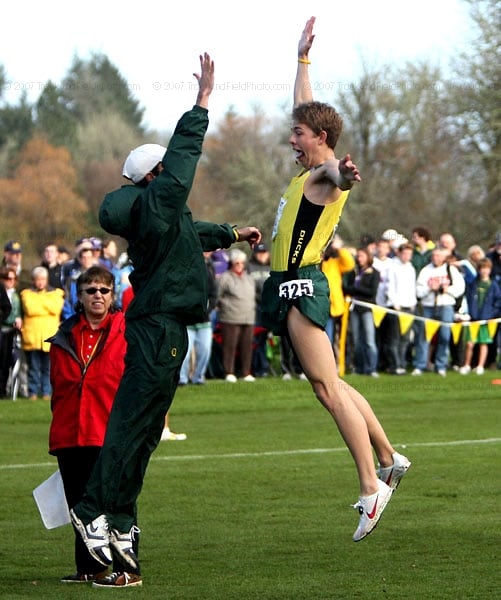 Domestic & NCAA News
*USOC Turmoil Causing ... Well, Turmoil
*OU Ducks Will Complement Distance Speed With Multi-Event Prowess At NCAAs
*Track & Field News Picks NCAA Winners: The Rupp Double
*Track & Field News' Women's NCAA Predictions
*The Week That Was For HS: Distance Gala Weekly On Last Weekend's Big HS Meets
International News
*Mary Cullen's Medal A Bright Spot For Irish Athletics
*Fidel & Raul Churning Out Decathletes: 2 Cubans Go Big In Opening-Season Multi
*Rob Myers Wins Road Mile In NZ
*361 Japanese Collegians Break 70 In Half Marathon Championships
*Alphen 20k Results And Recap From The Netherlands
2 Weeks Into Training Camp, Kenyan Team Is Pumped *Accomplished Kenyan Runners Giving Back To Their Hometown, Iten
A New Site For Track Stat Nuts: All-Athletics.com
Excuse Me Doctor, Will Music Help Me Run Faster? We save you a trip to the Dr.