NCAA D1 Fields Released
*Men's Field - It's official; German Fernandez is skipping the meet. 18 teams in men's DMR causes havoc as in most events only 14 men got in compared to 17 in most women's.
*Women's Field
Sad News
Trackshark.com May Be Shut Down Due Lack Of Support From Wasserman Media All we can say is we're fortunate we didn't sell to them when they tried to buy us last year.
Good Reads: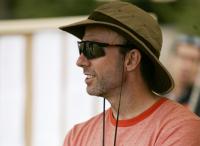 1. Fantastic Read: Brief Chat With OK St. Coach Dave Smith Find out what German Fernandez will be up to in the coming months and get the skinny on the locker room talk about the LetsRun.com Ryan Gregson vs. Fernandez debate.
2. Insanity: 15-Year-Old Jamaican Boy Man Runs 10.42 While Reigning World Junior 100m Champ Doesn't Even Qualify For Final With 10.75!
3. Full Text Of Doug Logan's Project 30 Response Logan is charging full steam ahead with changes in USATF.
4. Victor Conte Says Chambers' Mgmt. Team Mailed Him $10,000+ Check For Drugs In 2002 The question is, did managaer John Regis know his client was on an elaborate doping regimen?
5. Galen Rupp Did 3 x Mile In 4:30, 4:27 And 4:17 After Running 3:57 In The Mile
6. Ryan Hall Talks About Enjoying Olympic "Failure"
Mark From Flotrack Blogs About USATF Indoor Meet In Boston
Steph Twell Easily Wins Low Key Meet Great Britain XC Trials We started off the week by upsetting our friends in the UK.
Doug Logan Officially Reacts To Project 30's 69-Page Report & Proposes Paying Athletes $15,000 For PBs At Olympics The new USATF head is horrified only 13.7% got PBs in Beijing. We're horrified that USATF basically pays athletes almost zero currently.
Kenyan XC News
*Kenyans Moses Mosop & Florence Kiplagat Hope To Be 1st Husband-Wife Medallists At World XC
*Noah Ngeny Wants Kenya To Take Paul Tergat And John Ngugi To Amman To Inspire The Runners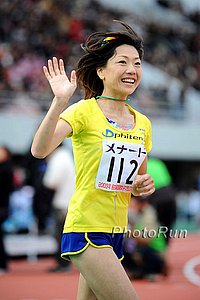 Nagoya Marathon
*Yoshiko Fujinaga Wins in 2:28 As 2000 Olympic Champ Naoko Takahashi Calls It A Career
*Fujinaga Returns To WChamps After Running In 1999 As HSer
*LRC: Photos From Naoko Takahashi's Last Marathon In Nagoya
UK Column: Defending The Jogger
Rupp Finally Goes Sub 4: 3:57.86!!! *Video