The only must read in the industry
LRC: The Week That Was Another great week indeed. We cover it all, from Galen Rupp's American record to 23 guys breaking 8:00. Along the way, we answer the question, "Where is Alan Webb's Speed?," give a thumbs up to Doug Logan and give you a shocking photo of Usain Bolt on the dance floor courtesy of a British tabloid. You'll definitely want to read all the way to page 2 as the photo and caption are quite entertaining.
Bolt Named Jamaica's Sportsman Of The Year For 2008 Calls award his most cherished yet.
Runner's Tribe Writes New Rules For USATF This is a pretty funny and witty read.

Chicago's 2016 Olympic Bid Delivered By Jesse Owens' Grandson
NCAA: Centro Jr. Is 319th American To Break 4 In The Mile T&F News has updated their chronological list of every sub-4:00 clocking in American history.
*Cornell's Jeomi Maduka Improves To 6.70m In LJ, 3rd In The World We thought maybe 21'9" was a fluke, but 21'11.75" at the Armory set us straight.
Drugs And Sport: Is There An Untarnished Sport Right Now?
*Swimmer Jessica Hardy And Supplement Co. Battle On After Positive At Trials
*Paul Kimmage's Article That Set Off Lance Armstrong
*Athletes Set To Air 1-Hour Rule Concerns To WADA
*Do Anabolic Steroids Make You A Better Athlete?
*Russian Biathletes Were Using New Substance, Not EPO
*Phelps To Escape Criminal Charges Due To Lack Of Evidence
*Blood Plasma Therapy Helping Athletes Get Back To Health More Quickly
The Great Coaching Of Centro Sr. Proven Yet Again
Wash Times Article On Lindsay Gallo And Julie Culley Working With Centro
More NCAA News
*Centro Jr. And Wheating Set UO Mile/800 Records *MBoard: Centrowitz: Best American running family ever?
*Baylor Men Win 33rd Consecutive 4x400m Race
*UW's Jordan Boase Sets 400m World Lead In 46.15
NCAA Action Gets Real Hot - Particularly In Washington
Husky Invite: Unreal fast performances all over the place on the oversized track. *Results The results were so fast across the board that message boarders have declared: "It's official to make NCAAs, you have to run in Washington."
Jenny Barringer Shatters Collegiate Record By Running 15:01 *Video Of Barringer's Record Run
OSU: Fernandez Runs 7:47 Message Board: Fastest Time Ever For Amercan Jr But It Won't Count As Oversized Track He was pushed to the limit by Michael Coe, who ran 7:48. *Video: Coe-Fernandez Final 3 Laps All together 12 guys broke 8:00.
*Wheating Runs 1:47.03 *Video: Wheating Makes It Look Easy
*Centro Jr. Runs 3:57
BU Valentine: 2 Providence Guys Go 3:57 As 7 Break 8:00 *Providence On Fire At BU As Dominic Channon Also Sets New Zealand Jr. Record Of 7:58 *Women's Results
UVA Duals: Wyner Breaks 8:00 To make it 20 23 guys this weekend that broke 8:00 - UNREAL!
BU Valentines Day: Mary Cullen Runs 8:43 3k

Tyson Invite: *Tyson Invite Results
American Record For Rupp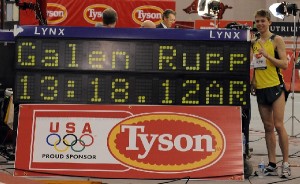 The wonder kid continued his incredible senior year by running 13:18 to break Doug Padilla's 27-year-old American record (although Rupp was beaten in the race). We should take a second to pause and realize how sick Doug Padilla's record was. Padilla ran 13:20 at Millrose 27 years ago. Sick. Really sick. (Padilla's record before 18,000 didn't even get the lead in the Sports Illustrated recap). You can watch Padilla's run in its entirety here). In other action Shalonda Solomon set a US record at 300m. Terrence Trammell just ran the 60m sprint and he came out with a big win over a strong field, Nick Symmonds edged KD in the 800, and Anna Willard and Nick Willis won the miles. The men's mile was very tactical and featured a fall of Dorian Ulrey (video of fall here).
AP Recap: Galen Rupp Gets American Record At Tyson Invite
*Oregonian Story On Rupp With Photo, Post Race Interview
*Ulrey Tripped Up On Way To Strong Finish
On the boards: Galen Rupp of the University of Oregon - Congratulations on your new American and Collegiate Indoor 5k Record
*Photos
Systematic Russian EPO Doping In Biathlon World Cup Opener "Is that all or just the tip of the iceberg?" We in track and field are guessing there's an iceberg.
Tyson Invitational Is Friday Night (9 pm EST) *Events/Results *TV Reminder: 5pm on Sunday ESPN.
LRC: Fan's Guide To Tyson Invite We preview the best distance races coming up Friday at Arkansas' Tyson Invitational. Look for a great men's mile with Willis vs. Webb II, plus Ulrey and Lukezic. In the 5k, you have the NCAA XC rematch of Rupp vs. Chelanga. There's a great men's 800 where Khadevis Robinson returns to action to take on Nick Symmonds. Plus a too-close-to-call women's mile that has everyone in it.
Tyson Invitational Preview Webb v Willis v Ulrey & Rupp v Chelanga.
*USATF Tyson Invite Preview
*Big 3k And 1,500m On Tap In Valencia
*Tyson Isn't The Only NCAA Meet: Husky Invite Preview
Bay To Breakers Bans Alcohol And Nudity Say it ain't so.
Tyson Gay Likely To Compete In Jamaica To Open Outdoor Season
Journals And Interviews
RR: T&F News Interview With LJ WR Holder Mike Powell
*Carrie Tollefson Journal Update
*Interview With Angelo Taylor After Visiting Troops In Iraq
Drugs
*Nadal Upset With Olympic-Level Drug Testing *Serena Too!
*Lance And Don Catlin Decide To Scrap Independent Testing Program
*Shock: Baseball Star Used Steroids ... Now Baseball Can't Be In The Olympics?
*A-Rod Latest Whipping Boy For Baseball's Steroid/HGH/Amphetamine/Tobacco Abuse Crisis
*San Fran Writer Suggests Sports Shouldn't Worry About Weed
*Arrests Made In Phelps Case
NCAA News
*Preview Of Distance Races At Tyson Invite This Weekend
*Amby Burfoot: German Runs Like Geb
*Syracuse Runners Ever So Close To Becoming First To Break 4:00
*1:47 Prep Runner Elijah Greer Going To Oregon
*2 Men Accused Of Shooting Prep Sprint Star Bryshon Nellum Charged With Attempted Murder
LRC: The Week That Was What a week it was. From an American 5k record in Boston to a near 3k record in Germany, Americans were doing great all over the globe. From Emily Brown to Shalane Flanagan, we analyze the week that was in running and congratulate German Fernandez for "winning" both the junior and senior US XC titles in Maryland last week.
Doug Logan Talks About Strengthening USATF In Conjunction With Distance Running
Athletics Kenya To Take Top 4 From Kenyan Champs To Amman
Japan
*Nissan Suspending Its Sports Teams
*Photo Finish In Japanese 10 Miler
LetsRun.com Reacts To Project 30 Report
Wejo: The Project 30 Report - Much Ado About Nothing
Rojo: The Whole Concept of Project 30 Is Flawed The US actually won more medals and more golds in 2008 than they did in 1976 and the amount of competition is way, way up.
Alberto Salazar Agrees With Rojo & Wejo: Salazar Calls USATF Report "Overreaction to dropped batons," Disagrees With Shortening Trials
USATF Task Force Report On High Performance Issued *Full report
*Men's Mile At Tyson Invitational Named "McDonnell Mile" And the first installment should be awesome.
Lots Of Interesting Drug News And Opinion
*Think College Athletes Are Scared Of NCAA Drug Testing? Read Some Of The Quotes In This Article From A Northeast University's Student-Athletes
*Doug Logan Upset With SDSU Hiring Drug Cheat Larry Wade As Coach
*Chambers Regrets Honesty About THG "When you lie, you seem to be forgiven. So I was probably better off lying in the first place."
*Massage Therapist Chris Whetstine Settles Lawsuit Against Nike, Employee Whetstine was accused, by some, of massaging illegal substances into Justin Gatlin, causing him to test positive. Then Whetstine was physically assaulted by a Nike employee.
*More Over-Reaction To Phelps: NBC Sports Writer Claims "No Athlete Should Be Called A Hero" Because Michael Phelps Smoked Marijuana And A-Fraud Cheated Lumping Phelps in with A-Rod is ridiculous, unless he's on 'roids. This same writer was calling Phelps the Greatest Athlete EVER a few months ago but has no problem throwing him directly under the bus now.
US Athletes
*What Sports Are All About: Surprise Boston Indoor Games Mile Winner Lindsey Gallo Interview
*Flanagan And Trammell Lead Visa Champ Series Shalane probably will lose her lead to American record holder Jenn S. as she will compete in the World's Best 10k In San Juan Puerto Rico.
*Shalane Named USATF Athlete Of The Week After 6th Best Indoor 5k Of All Time
*Symmonds Psyched With Reebok Boston Win, Looking Forward To Racing Khadevis In Arkansas
*LaShawn Merritt Updates His Online Diary
Brief Chat With Shalane Flanagan "My husband and I are the team right now. He's taken on a major role. He gave up his profession, in a way, gave up working in TV to help me."
LRC Boards: Coach Cook shares his thoughts on what happened with Flanagan and Donohue
Goumri And Rothlin Added To Stacked RAK Half Marathon Field
*Q&A With Neely Spence *More On USA Cross Junior Champion Neely Spence Spence was definitely overlooked as the junior XC champ this weekend as Meb, German and Brown got all the attention.
Lievin Preview: Lagat vs. Baala In Mile, Dayron Robles Opener
Paul Aufdemberge Upsets Sean Wade And De Reuck Dominates USA Masters Half Marathon Champs
Read About Russian Bronze Medalist Heptathlete Tatyana Chernova
Good News: Guilford College ADDS Men's & Women's Track Certainly a reversal of the disturbing trend around the country of cutting track.
*Former Athletes, Including Herb Washington, Helped Fund New Track In Flint, Michigan
Reebok: *Meet Website *Results *Photos *Video Interviews
LRC: Willis Kicks Past Solares As Webb Fades, Flanagan Runs AR But Loses, Gallo Shocks Women's Mile Field, Rupp Runs Fast But Loses, Nick Symmonds Wins And Goucher Wins Again Event by Event recaps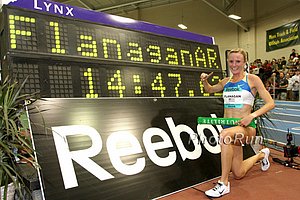 LRC: Video Interviews: Nick Willis, Shalane Flanagan, Kara Goucher, Lindsey Gallo, Galen Rupp and Alan Webb, who said he "thought he had it (the race) won" 1,000m in.
LRC: Photo Gallery 1 Victah Sailer
LRC: Photo Gallery 2 US
*IAAF Recap
*USATF Recap
*Flanagan Gets US Record But Loses
*Stuczynski Gets AR In PV
*Pre-Race: Goucher Getting Used To Boston
Stuttgart: *Defar Runs 8:26, Lagat Runs 7:35, Ismail Runs 1:45, Kaki 2:16 Ismail, the Olympic silver medallist, beat the last two Olympic 800m champs in his race and Kaki beat Baala, who ran 2:17. *IAAF Recap: Defar & Kaki Shine As 8 World Leaders Set
Famed Olympic, Stanford Track Coach Payton Jordan Dies Jordan was a great coach, meet promoter, and athlete (World Record holder in the 4 x 110y in 1938 and he also ran a 14.35 100m at age 80).
*San Francisco Chronicle Obituary On Payton Jordan "The greatest thing is the relationships and friendships I've gained through athletics, and the rapport and mutual respect I had with my fellow coaches."
*LA Times Obituary On Payton Jordan "For all its warts, it's one of the wonderful ways to bring vitality into the world."
*Payton Jordan Walked With Purpose mercurynews.com
*Stanford Article On Payton Jordan "He's a rare person. Payton had the rare ability to captivate people, to inspire people to expand their wings and expand their limits. You look at guys who were coached by Payton and you see how they treat their wives, treat their kids or run their businesses. These are the examples of Payton's influence." - Stanford coach Edrick Floreal on Payton.
*Share Your Memories Here
Recommended Read: Great Flash From The Past: Mike Powell On His 1996 Olympic Heartbreak
Reebok Boston Is Saturday And We've Got You've Covered *Meet Website *TV Reminder: 4-6pm Sun ESPN
LRC: Full Event-By-Event Preview Who says we don't like the sprints?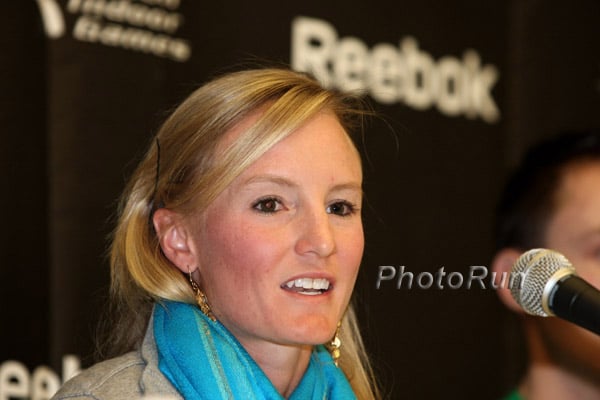 LRC: A Fan's Guide To The 2009 Reebok Boston Indoor Games: Men's Mid-D & Distance Events The action on the men's side is unreal as there is a 1k to die for with Boaz Lalang, Nick Symmonds, Christian Smith, David Krummenacker and Duane Solomon. That's 3 Olympians, a world champion and and world championships team member all in one race. The return of Alan Webb in the mile - and he's matched up with bronze medallist Nick Willis. A fantastic college mile led by Jeff See and 10 others that all want to break four. A men's 2 mile where Galen Rupp will have his hands full with Ethiopians
LRC: A Fan's Guide To The 2009 Reebok Boston Indoor Games: Women's Mid-D & Distance Events An expected American record attempt by Flanagan in the 5k, Kara Goucher in the 3k, a rematch of the Olympic Trials top 2 in the 800 and a great high school girls mile.
LRC! 2009 Reebok Boston Games Press Conference: Kara Goucher And PVaulters Ready To Shine A $25,000 bonus has been added for an American or world record in the pole vault. Goucher's press conference was full of insight into her Boston marathon plans.
2016 Olympics
*Spanish Sports Minister Asserts Obama Should Not Make Chicago A Favorite For 2016
*Rio de Janeiro Claims 2016 Olympics Would Help South America
Recent Results
*Vlasic Clears 2.01 In Malmo, Sweden Indoor Gala *Dmitrik And Beitia Take HJ Titles In Czech Republic
*Sprint Recap From Vienna Classic
More Meb News: Meb Joins Elite Field In London - Men's Elite Entrants
BBC Catches Up With Ricky Simms; Bolt's Manager Is A Busy Man He also represents Ohuruogu and Leonel Manzano.
Steve Cram On British Media Obsession With Dwain Chambers Soap Opera LetsRun.com is officially obsessed as well as we gave the drug cheat a big thumbs up in our Week That Was.
Drugs: WADA And INTERPOL To Join Forces To Combat Drug Cheats
*Roger Clemens' DNA Found On Syringes Held By Trainer - Defense Calls DNA Evidence "Fabricated" Clemens' lawyer should hang out with Marion Jones'.
Natalya Dobrynskya On The Trappings Of Being A Ukrainian Gold Medal Winner
Holy Sh**
Japanese 60-Year-Old Runs 2:36 Marathon, An Age Group World Record
First US Woman World #1 In Discus, SB-T, Outlines '09 Goals We find Stephanie Brown-Trafton's story amazing and wish her luck in '09.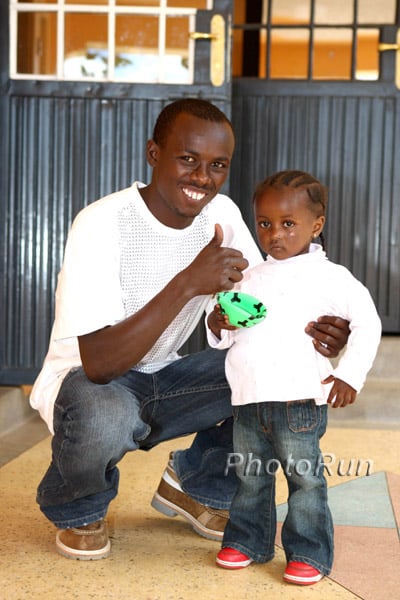 News From Around The World
*Wanjiru Wins Season Opening Half In Spain
*Asafa Powell To Compete Down Under In February
*Mara Yamauchi Moves To Third On UK List With 68:29 Half Marathon Win
*Craig Mottram Update: Achilles Injury Has Greatly Limited Him
*Filbert Bayi And John Walker To Host Dinner In NZ Commemorating One Of The Greatest 1,500m Rivalries Of All Time
*Vivian Cheruiyot Excited To Compete Indoors For First Time
*Pickering Avoiding War Of Words With Chambers, Says He's Going To Worry About Getting Faster
Italian XC
World Steeple Record Holder Shaheen Is Back As Stephanie Twell Falters Shaheen beat European champ Sergiy Lebid while Twell got beaten by Aniko Kalovics.

Millrose Games Was Friday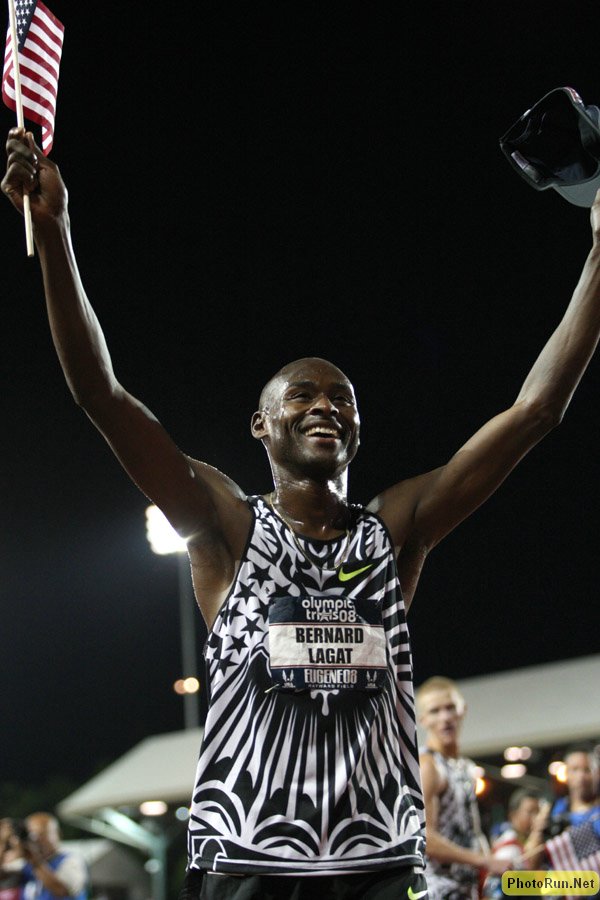 *Meet Site *Events/Results
*Lagat Wins 7th Wanamaker Mile
*Kara Goucher Pleased With Her Dominating Women's Mile
Star-Ledger: New Jersey's Jill Smith And Bobby Andrews Win Millrose HS Titles *Lap-By-Lap Boys Photos *Lap-By-Lap Girls Photos The UVA-bound Andrews was sensational over the last lap as Smith got her 2nd straight win. *Dyestat Recap Of HS Miles At Millrose
*Random Minnesotan Upset That Kara Goucher's Family Plans Made News
LRC: Our Brief (And Incomplete) Millrose Recap
NY Times: Lagat Wins Mile At Millrose, Tying Coghlan's Record
Reuters: Hooker/Lagat Light Up Millrose
IAAF: Hooker Gives WRecord A Scare
*Post-Race Quotes Via USATF
Dick Patrick On Lagat's Historic Wanamaker Attempt A win on Friday and he is co-chairman of the boards with Coghlan with 7 titles.
*Eamonn Coghlan Thinks Lagat Will Tie His Record
*Brief Chat With Millrose Miler And Boston Hope Kara Goucher Her range is pretty incredible but then we remembered Geb was a world indoor 1,500 champ.
*Will Olympic PV Champ Hooker Compete In A Tuxedo At Millrose Games?
*Beijing Experience Changes Hooker For Better
*Lagat Going For 7th Wanamaker Title
*Lagat Gunning For Number 7 Universal Sports
*Excerpts From Wanamaker Mile Competitors' Press Conference USATF
*Candid Interview With Adam Nelson - He'll Throw At Millrose On Friday IAAF
*IAAF Offers Preview Of Top Millrose Competitors Across All Events
Geb And Tergat Run Together With Youths In Kenya A great photo of them together.

Michigan Swimmer Emily Brunemann Tests Positive For Masking Agent

News From The UK
*Paula R. Departs The Pyrenees, Heading For 8 Weeks In Albuquerque
*22-Year-Old UK Sprinter Craig Pickering Ready To Fly Despite Funding Cut
*Mo Farah Heads Home To Compete Following 2 Months In Kenya
*Twell Takes Home Minor XC Title Her 5k time was 21:05.
*Construction Progresses For London's 2012 Olympic Park
NYRR Empire State Run-Up Is On Tuesday Millrose isn't the only event in NY this week as runners will race up the Empire State Building.
LRC: The Week That Was We give a thumbs up to Lisa Koll, the nation known as the USA and more. We give a thumbs down to Stanford, a Manhattan shot putter and wonder if Jeremy Wariner really could break 1:50 for 800. Then we get ready to cheer on Cornell in the Millrose 4 x 800 for the Millrose Games.

Masters Running Performance Of 2009
*Hartshorne Mile Recap and Results Better late than never, but these performances deserve coverage. 41-year-old Jim Sorensen flew to Ithaca from California and ran a 4:17.08 mile on a flat track, closing in 59 to the delight of the crowd. 43-year-old Alisa Harvey of Virginia ran 4:55.70 to run sub-5 as a master for the 3rd time at the Hartshorne race. *Hartshorne Mile Preview

Recommended Reads: *New Testimony Released From Marion Jones Trial After you read this article, you will forever be sure that Marion, despite what she says on "Oprah," knowingly took illegal drugs to aid her performance.
*Twilight Of The Mountain God Rick Trujillo

Brief Chat With Rob Myers And Steve Sherer After top performances at New Balance Games, two of America's best milers discuss their upcoming seasons.

Weird News
*Unbelievable Story Of A British Long Jumper Diving Naked Off Roof
*Shocking Development: Geb Cheated Out Of Marathon World Record In Dubai?
*"Free Running" Curbs Crime In UK

NCAA Adding Some Perspective To German Fernandez's Performance A Letsrun.com visitor wants to make sure we don't get too excited about Fernandez's 3:56.50, especially when compared to Kenyan youngster Matthew Kisorio. We looked up the all-time world indoor lists and Fernandez's performance in the mile is 67th all-time (as of 2008).
Lisa Koll Opened Up After Long Break With 9:09 3k In case you missed it and wonder where the NCAA record holder for 10k has been.

More Fernandez Mania:
German Fernandez Gets Some Love From Steve Cram: "He is no stranger to adulation on home soil and, if he can cope with the expectation levels, making the US team for August's world championships in Berlin should be a realistic target."
*German Fernandez Gets Some Love On IAAF Site
*Fernandez Gets Some Love From AP

102nd Millrose Is On Friday *Entrants/Schedule
*Travis Padgett Gearing Up For Pro Debut Padgett says he wants the 60m world record this year.
Interesting Read: At Age 33, Amy Acuff Hooks Up With Long Forgotten Former Famed Arizona Coach Bob Myers To Try To Revitalize Career After Olympic Flameout
*Inside Track: Acuff's Big Apple Farewell
Visa Championship Series Kicks Off Friday With Famed Millrose Games At MSG
*Pick Who You Think Will Do Well & Win $2,100 In Visa Pick-N-Win Fantasy Game

Fantastic Read: A Brief Chat With British Miler Neil Speaight This is a great read. If you think being a pro runner who has run 1:45 and 3:38 is full of glory, read this. He is 30, lives hand-to-mouth, lives at home and wonders if it's still worth it after being left off the 2004 team. But then again, he's never done it for the money.
Aviva International Is On Saturday In Glasgow Between US, Sweden, Germany
*Steve Cram: Long Road To 2012 Starts In Glasgow
*Athletic Writers In UK Face Dilemma: Do They Cover Obscure Meet & Dwain Chambers Or US, Sweden, Germany Team Clash?
*Mo Farah's High Altitude Stint In Kenya Comes To A Close He trained with Benjamin Limo and Micah Kogo.
Christine Ohuruogu To Run At Irish Indoor Champs On Feb 7-8
Belgians Try Valiantly But End Up Off Podium In Pro XC In Belgium
Eritrea's Teklemarian Medhin Upsets Micah Kogo In Spain In crazy weather that had 60 mph gusts of winds, the Olympic 10k bronze medallist Kogo finished 2nd.
Olympic Pole Vault Rematch Between Lukyanenko And Hooker To Take Place At Sydney Track Classic On Feb. 28
Second Race In The 2009 Education For Girls Series Takes Place In Ethiopia

Martin Fagan Beats Andres Espinosa's Course Record To Win 3-M Half Marathon In 1:01:05 A 4:18 5th mile gave him a lead which he never relinquished. His McMillan teammate Andrew Lemoncello was 3rd in 1:01:51
Wrong Turn May Or May Have Not Cost Kenyan Victory At ING Miami Marathon In the end, Moroccan Benazzouz Slimani got the win in 2:16, which he said he would have gotten regardless.
Bolt, Are You Training?
Walter Dix 3.75 For 40m

Rob Myers Wins Battle With Sherer And Blincoe To Capture New Balance Title In 3:59 Blincoe, who was the only guy that went with the rabbit, was very disappointed after the race as he was hoping for the meet record of 3:54. Myers talks about training with new coach Ron Warhurst.
*IAAF Recap Of New Balance Pro Action

XC Results From Belgium - Kenyans and Ethiopians Dominate
Lance Surges On Final Day And Passes First Test On Comeback Trail
Uganda's Isaac Kiprop Wins Regional Half Marathon
What Is Missing In Greek Athletics?
Pro News
Yoko Shibui Finally Runs A Conservative Race And Destroys Osaka Field According to Brett Larner's fantastic race recap, Shibui broke away at 30k, running 16:11, 16:33 and 7:02 (last 2.195k) to run a beautiful 2:23. She's jumping and laughing with joy after the race like she had barely run a step. Back in 2001, Shibui ran the fastest ever marathon debut for a woman, and in 2009 she may contend for a medal in Berlin, where she has run 2:19:41.

Will Wanjiru Be Shooting For Geb's Record In 2009 Berlin Marathon? Both Geb and Wanjiru claim they will be running Berlin in September, but it seems too good to be true.

Youssef Saad Kamel (Greg Konchellah) Likely To Be Banned From IAAF Meets For 3 Years Hopping between Bahrain and Kenya does not seem to work out well for most athletes.

International Pro Action
*High Schooler Matthew Kisorio Takes Down Luke Kibet And Asbel Kiprop In Eldoret XC
*XC Results From Belgium - Kenyans And Ethiopians Dominate
*Uganda's Isaac Kiprop Wins Regional Half Marathon
*Ivan Ukhov Ups World Lead In HJ To 2.34m
*Rop and Kiprop Win Nairobi Province Prisons XC Championships
*Italian Slimani Wins ING Miami Marathon In 2:16 - Leaders veered off course but recovered.
IAAF Recaps Pro Action At New Balance Games American Rob Myers wins mile in 3:59.

Pamela Jelimo Is Named Kenya's Sports Personality Of The Year For Women - Wanjiru Gets It For Men
A Look At The IAAF Indoor Season The season gets underway at Millrose next week. No indoor worlds until 2010.
Big Upset In Jr. Ethiopian XC Race The silver medallist from worlds loses to an up-and-comer.
Rene Herms Died Of A Heart Attack
These Should Inspire You
Meet The Unbelievable Kelly Jaske *Latest Jaske Thread She didn't run in high school, she didn't run in college. Now the 32-year-old Harvard law school grad is banging out 100+ mile weeks and just got 2nd in the US Half Championships while working a full-time job.
Plus: Poignant Brief Chat With 44-Year-Old Super Mom Colleen De Reuck She was amazingly 3rd behind Jaske in Houston. For someone who no longer considers herself elite, De Reuck can still perform with the best.
New LRC Usain Bolt Boston Celtics Photo Gallery
The world's fastest man was in Boston Friday night with front row seats at the Celtics game. LetsRun.com was on hand as the Celtics won their 17th straight, and Bolt got the lead in the associated press recap of the game: "After racing within a game of tying a team winning streak, the Boston Celtics were all abuzz -- with talk of a famous face in the front row. Olympic gold medalist sprinter Usain Bolt watched as the defending NBA champs won their 17th straight and improved to 25-2 with a 125-108 victory over Chicago on Friday night."

End-Of-Year Looks Continue
*Kenya: Kenya's Track Women Finally Come Of Age 2008 certainly will be remembered as the coming of age of the Kenyan women as they got their first-ever Olympic golds.
*Britian: Usain Bolt Is Michael Johnson's Athlete Of The Year Johnson writes a good piece and also gives his theory on why Bolt celebrated in the middle of the 100m.
*USA: Running USA's Ryan Lamppa's 10 Best Moments In US Distance Running In 2008 Ryan Hall's 2:06:17 or Shalane Flanagan's bronze? Which is #1?
*Britian: The 20 Best Sports Pics From The UK Include One Great One Of Usain Bolt
*IAAF: Combined Events Year-End Review
Nice IAAF Profile Of Falk Cierpinski Is Ruined By Fact There Is No Mention Of His Father's Drug Usage Falk's story is an interesting one, but any story in 2008 should talk about how his father was really a drug cheat who won two Olympic golds.
Berhane Adere And H. Gebrselassie To Defend Dubai Marathon Titles On Jan. 19th
LRC: Foot Locker Prediction Contest Results The computer has done its calculations and it should have done them sooner. LetsRun.com's Wejo comes in 2nd place in the unofficial men's results.
Foot Locker Nationals Turns 30 In Historic Fashion
*Girls' Results *Boys' Results *New Foot Locker Photos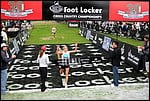 LRC Girls: Jordan Hasay Gets Bookends In Thrilling Race The girls' race featured the last three defending champs for the first time ever and it did not disappoint. Unheralded Allie McLaughlin made the race, opening up a big lead and nearly pulling a Rudy. Last year's champ Ashley Brasovan led the chase and caught McLaughlin in the last quarter mile and appeared to be on her way to victory but Hasay, who won as a freshman, was not done yet. She stormed back the final 200m to get the win to go out just like she started her high school career - on top. Read the recap above and watch this video if you want to see the *Girls' Results. *Excellent Video (no chop) of the final part of the girls race. Well worth a watch.


LRC Boys: Solomon Sails Maryland's Solomon Haile crushed the field as expected and LetsRun.com fan favorite Trevor Dunbar (the guy who ran a ~ 9 minute 3,200m on a snow-covered track) was an impressive second. Plus one of the runners drops the word "repose" in his post-race interview. *AP Recap
*Boys' Results
*Video with no choppiness
On the boards: A ton of threads on Solomon Haile's age. Maryland officials cleared him to compete after talking to officials in Ethiopia, but Wejo is curious about the excuse of having the Coptic calendar having him 21 years old (???)
LRC's World Famous Boards: Has Nike's NXN Ruined Footlocker's Nationals? *Trevor Dunbar wins Foot Locker H.S. Division *More Impressive than Hasay's win is that she has a 4.83 GPA How is this even possible?
LetsRun.com Rojo's Tour of China, Part 1 - Hanging Out With Usain Bolt
Rojo went to the Puma Party put on for Usain Bolt. Open bar, Chinese dancers putting on their best sorority girl imitations, and then Rojo going 1-on-1 with Bolt. Rojo actually asked Usain about moving up to the 800m. Bolt hinted the Jamaicans want him to run the 4 x 400m. More importantly, Bolt apologized for visiting Facebook instead of LetsRun.com.
2008 real,- BERLIN MARATHON - Watch Video Highlight or Race Replay *Results *Photos
Haile G. 2:03:59!!! Mititenko 4th Fastest Woman Ever Haile Gebrselassie made more history Sunday on the streets of Berlin. After going through the halfway point in 1:02:04, Haile continued to flirt with world record pace but was stalked by Boston runner-up James Kwambai. Haile threw down the gauntlet the last 7km to dispatch Kwambai and just dip under the 2:04 barrier. On the women's side, German star Irina Mikitenko ran a brilliant race, running a negative split to smash the 2:20 barrier and become the fourth fastest woman ever.
*Geb: "I can go faster."
*The Science Of Sport Analyzed Geb's Splits As The Race Unfolded link fixed
*Geb's Record in Berlin Is His 24th World Record (or 26th depending on who is counting)
*Mikitenko Moves Into Tie in World Marathon Majors Standings Gete Wami must finish 2nd or higher in New York to move ahead. If she doesn't, they will be tied (and tied in the tie-breakers) so they might share the title. *Washington Post Article on WMM
*Falk Cierpinski, son of Waldemer Cierpinski, 2:13 in Berlin
On the boards:
*Wanjiru's Olympics > Geb's WR
*Haile's Splits from Berlin ... how far could you run with him??
*Live Message Board Thread
Pro News
*Hooker's World Pole Vault Tour Continues, But Again He Comes Up Short Of WR
*Lolo Jones Ends Lopes-Schliep's 7-Race Win Streak
*Video: Fam Talks With Jack Daniels After USATF XC Disappointment
*Tomoe Yokoyama Comes Back To Take Ome Marathon Win

Africa
*Haile G Pulls Out Of Glo Half Marathon
*Preview Of Kenya's Women's XC Trials
*Kiprop And Belete Take Belgium Eurocross Race
*3k World Record Holder Daniel Komen Says Athletics Kenya Needs To Change Racing Schedule
*Frank Fredericks Inducted Into African Hall Of Fame
*Kenyan Runners Trying Like Crazy To Qualify For World Selection Race

UK News
*Charles van Commenee Ready To Be Judged On Medal Count
*UK Athletics Just Want To Move On And Let Dwain Compete (Now That He's The World Leader)
*UK Athletics Won't Promote Dwain Chambers' Book On Their Website We can't believe Chambers' people tried this angle.
*News And Quotes From After UK Championships

Tommie Smith/John Carlos Documentary In The News
*John Carlos Revisits Harlem And The 1968 Olympics
*Documentary Helps Smith, Carlos Mend Strained Relationship
*Reuters Blog: Tommie Smith and sport laid the groundwork for Obama's rise
*Smith Got ESPN To Do 1 Hr Special Not Just Short Reenactment
We Agree: Documentary On Smith/Carlos Is "Must-See"

European Action
Baala 3:34 French Record, Lolo Runs World Leader, Vlasic Loses In 2.05m Effort

UK Champs & Euro Trials *Results *Photos
*Mo Farah Gets 1,500 Win As 36-Yr-Old Donna Fraser Completes 200-400 Double
*Donn Fraser Running PR's At Age 36 In UK Champs
*Van Commenee: Chambers has paid "a high price for what he has done in the past"
*Jeannette Kwakye Leading New UK Sprint Charge
*Dwain Chambers Twice Runs PB And World Leading 6.51 Reigning Euro silver medallist Craig Pickering was DQd for a false start and may miss out on Euros. *More On Chambers
*IAAF Recap Of Day 1 Of British Champs
Pre-Race: Pickering Faces Trial Of Character

Pole Vault News
*Isinbayeva Debuts With World Record Of 5.00m! Jenn Stuczynski went 4.82 at Reebok.
*Hooker To Go For Bubka's Record At Bubka's Meet In Russia

Russian Indoor Champs
Day 3: Anna Alminova Runs 4:02 Week After Running 8:28
Day 2: Unheralded Krivoshapka Cruises World-Leading 50.55
Day 1: Women's 400m And 800m World Leads In Moscow


Valencia
*Nuria Fernández Shatters Spanish Indoor Record And Runs 4:01.77 She almost broke it by 6 full seconds. In the men's action, Abraham Cherkos ran a world-leading 7:34.05 as Keitany won again at 1,500. *Cherkos Challenged By Choge To Line

Double European Indoor 400m Champion David Gillick Of Ireland Runs 46.18

Usain Bolt Starts Year With 46.35 Win In 400

Paris: Hooker Scares Bubka's World Record Once Again In the TJ, Teddy Tamgho went 17.58

Kenyan XC
*World Jr 3k Champ Champion Mercy Cheron Dominates Jr XC Race In Kenya
*Little Known Peter Kosgei Wins For 2nd Week in Row At North Rift Valley Champs We're assuming this isn't the Peter Kosgei D3 champ.
*Soldiers Dominate Civilians In Nairobi Race

Pro Action: *Quick Summary Results from Duesseldorf Borzakovskiy behind Boaz Lalang and Ismail Ahmed Ismail in the 800.
*Full Duesseldorf PSD Bank Indoor Results

UK Champs: Start Lists And Results
*Dwain Chambers The Favorite At Today's UK Champs

Steve Hooker Talks About Being So Close To Bubka's World Records

Todd Williams: If you want your 15k American record to stand, start praying he won't run all-out!
Ryan Hall To Run Gasparilla 15k Feb 28 In Tampa

Lananna Reacts To Project 30 Suggestions
"Look at Lolo Jones. She's great, fantastic, but she stumbles over a hurdle. Did she underperform? I guess if you just did it by the medals, you could say that. But she's pretty darn good. I think there were some really fantastic overperformances, too. I'm always in defense of the athletes. It's difficult when we have a system which puts so much emphasis on a small number of athletes being able to perform every four years, and I think, some will superachieve, and some will not. I don't think the Olympic Trials has an enormous amount to do with that. Did the U.S. underperform? I don't know. How do you determine that. Just by medals? The discus was pretty good. (Shalane) Flanagan was pretty good. And who was going to beat Usain Bolt?" - Vin Lananna

Kwik-E With Shane Knoll, MSU Junior Who Ran 3:57 At Meyo World Famous LRC Boards: Most overlooked 3:57 of the year We shamefully ignored Knoll's studly mile.

Brief Chat With Tim Nelson Runner's World is rubbing it in for the second day in a row as we missed Tim Nelson in our XC Preview as well. Nelson almost took down the title with a late push to nearly catch a tiring Meb K.

Interview With Australian Track/Road/Stair All-Around Star Suzy Walsham Suzy has won 3 straight Empire State Run-ups, has run 2:01 for 800m and 15:56 for a road 5k.

Brief Chat With Julie Culley We totally owe her a shout out as we didn't even mention her in our preview. She went out and got 2nd at USA XC behind Emily Brown.

Vlasic Clears 2.00m In 40th Consecutive Meet

Robles Joins Liu Xiang On The Injured List Momentum is shifting in the 110m high hurdles.
*Liu Xiang Almost Back At Full Strength
*Dayron Robles Calls Off Indoor Season Due To Injury

Don't Call Them Over The Hill!
Thief Tries To Steal Handbag From 76-Yr-Old Ex-Champ Women's Sprinter Ends up being a rather embarrassing mistake.
*86-Year-Old DQed By Computer For Running Impossibly Fast Diane Bell started racing when she was 79 and was the age-graded winner of the Carlsbad half marathon.

Triple Jump Silver Medalist Phillips Idowu On His Career And Future

Preview Of 3 Top Entrants In Ome Marathon

Linford Christie-Inspired Sculpture To Be Scrapped

Americans Doing Great
*Cantwell Defeats Olympic Champ, Matches His World Lead
*Lagat Runs Scintillating Indoor Mile, Greg Nixon Leads World In 200, 300 And 400m

UK News
*Jo Pavey Making Big Step Up To Marathon Late In Career
*Mo Farah Confident He Can Improve Recent UK 3k Indoor Record
*UK's European Trials Feature Pickering Vs. Chambers
*Welsh Sprinter: Chambers Has Served His Time

Madrid Claims To Be "Safest" Bid For 2016 Olympics Safe except for a racist incident every couple of months at an international sporting event.

Some Of World's Best Hurdlers Head Down Under To Compete

More Drug Scandal
Miguel Tejada Admits To Lying To Congress About Taking Steroids

Li Ning Sportswear Makes Huge Splash With $7.5 Million Contract For Yelena Isinbayeva

Pat Butcher On Haile G, The Marathon, And Rojo

Steph Twell Nicknamed "New Paula," Talking About Gold In 2012

*Great Article On Ethiopian-Turned-Turk Elvan Abeylegesse We didn't know much about her until we read this. She is one of the best women's distance runners of all time but is totally overshadowed by Dibaba and Defar.
*Defar Running Stockholm 5k This Weekend, And 2-Mile Or 2k In Prague The Next

Speaking Of Medals And Olympics
*Kenya Sent 54 Athletes To Beijing And Won 14 Medals The USA Sent 596 for 110 medals.
*Jamaican 400m Hurdles Gold Medalist Melaine Walker Doing Her Best To Curb Violence In Jamaica
*Mayor Of Stratford Claims A Post-Olympic Plan Is In Place For 2012 Stadium
*Holmes Joins Chorus In Support Of Olympic Stadium Continuing To Help Athletics After Olympics
*Some Spanish Fans, Coaches And Athletes Making It Difficult For Madrid To Land 2016 Games Racially-motivated incidents keep popping up in international spotlight.
*HJumper Andrey Silnov Buys Coach A Car With License Plate 047 For 2.47m WR

USA Project 30 Task Force
*Executive Summary
*Full Report
*USATF CEO's Doug Logan's Comments
*AP Article On Project 30 Medals Report AP
*"Change Never Comes Out Of A Climate Of Comfort," Says Doug Logan Washington Post
*Project 30 Task Force Critical Of Athletes, Agents, Coaches And Management Of USATF NY Times
*Thread On Project 30 Task Force LetsRun.com

Van Commenee Officially Takes Over UK Athletics Sorry Jamaica, according to their administrators, between the UK and USA, there won't be many medals left for other countries in 2012.

Drugs And Controversy:
*Massage Therapist Chris Whetstine Settles Lawsuit Against Nike, Employee Whetstine was accused, by some, of massaging illegal substances into Justin Gatlin, causing him to test positive. Then Whetstine was physically assaulted, allegedly, by a Nike employee.
*Dwain Chambers Unaware Drug Positive Barred Him From Olympic Competition

There was so much going on this weekend we're picking our top 5 news stories of the day (the rest are below):
*Wanjiru Drops Out Of Cross-Country Race We're not sure if he planned on dropping out at 8k or not. The article doesn't seem clear on that.
*Haron Keitany Runs 3:33.96 1500m In Belgium
*Kelly Sotherton Accuses Lyudmila Blonska Of Drugging On The Track During Olympics
*Amy Rudolph (53:25) And James Carney (43:31) Win Pensacola 15k *Pensacola Double Bridge 15k Writeup
*Article Comparing Michael Phelps With Henry Rono Outlandish comparisons aside (Phelps has 14 Olympic medals, it seems like his career is going just fine), the amazing story of Rono running his 13:06 5k world record the night after a serious bender is worth a read.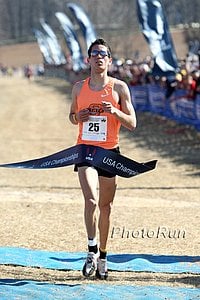 USATF XC: Results *Updated Photos
Meb, Emily Brown And German Win!!! German and Emily put on a clinic on how to dominate. Meb got the win by less than a second over a fast closing Tim Nelson. Video of men's finish
*Message Board Thread With Updates
News:
*Cathy Freeman Back Running To Cope With Brother's Sudden Death Her brother, Norm Freeman, died last year in a car accident and Freeman has started running to help deal with the loss. Freeman: "It's nowhere near as intense, but I feel happier, alive. No, I'm not making a comeback. But there's no doubt about it, once a runner always a runner."
*World Marathon Champion Luke Kibet Set For London And World Champs In '09
*LA Marathon Prize Purse Announced Winner of men vs. women challenge takes home $125,000!
Lots Of News From UK
*Simeon Williamson Looking To Become Fourth Brit Under 10.00 After Training Stint With Bolt
*UK Writer: Dwain Drain Must Be Stopped
*Van Commenee Confident He Can Bring Big Medal Haul For UK In 2012
*Heptathlete Jessica Ennis Coming Back From Fractured Ankle
*Donna Fraser On Top Of European Ranks At 36
Other Results From The Weekend
*Results From Durban, South Africa Meet
*World 800m Indoor Champ Tamsyn Lewis Focusing On 400m
*Ohuruogu Beaten In 60m and 200m In Low Key Irish Meet
*Kenyan Runners Dominate Hong Kong Marathon New men's record.
*Italy Tops Finland In Dual Meet
New Balance Invite: *Results
Robby Andrews Runs 2:22.28 To Smash Alan Webb's 1,000m National High School Record High School 4 x 400 Record Also Set Day 1 of the 2 Day Meet was a great one as the Tennessee women also ran the #2 time in the collegiate DMR.
*Rojo Talks To Webb About Losing His Record
*Tennessee Women Run 10:56.40 For #2 Time Ever In DMR
*New Balance Invite Results
*Photos Of Winners From New Balance Meet