by Robert Johnson
July 7, 2015
As a track and field fan and newspaper aficianado, I'm always looking for mainstream coverage of track in field in my local paper, The Baltimore Sun. As I was perusing through Sunday's paper today, I found some coverage. The Nike Oregon Project doping investigation got its on article on page 2 . US 1500 meter ace Mathew Centrowitz is a Maryland native so on page two they occasioanlly will have a tiny blurb about his race results, but on Sunday they had their own article on the doping investigation. It appears below (for some reason there is no online version available).
Has your local paper covered the investigation? If so, post about it on our messageboard:
MB: NOP doping investigation gets its own article in Baltimore Sun – has your local paper covered the story?
To subscribe to the Baltimore Sun, go here.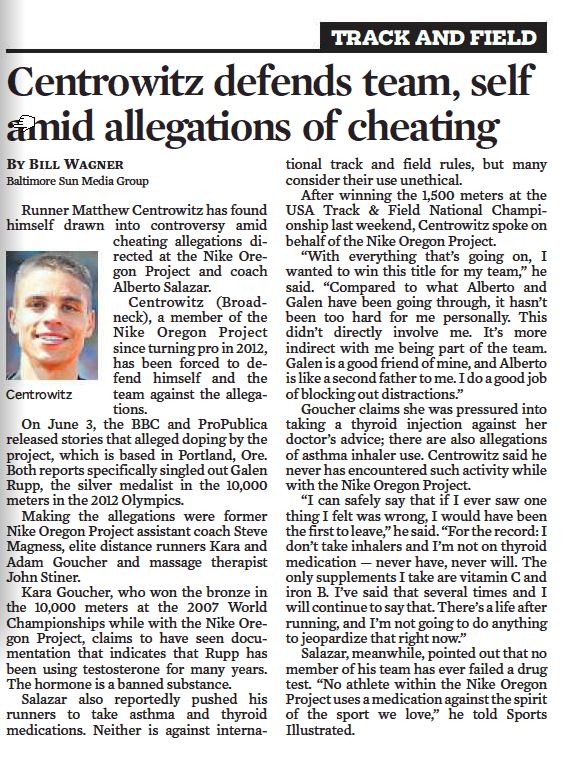 ---
Like LetsRun.com on Facebook!