by: LetsRun.com
December 24, 2013
Update: This deal has expired. Latest LRC Deal of the Day is here.
Joe's New Balance outlet has an incredible Daily Deal today on the New Balance 860.
Get the men's New Balance 860 for $34.99, that's an incredible $75 savings.
Men: $34.99 Regularly $109.99
Click here or on the image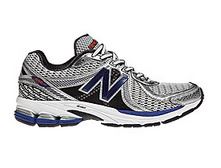 LRC get's a commission from your purchase. Thanks for your support.
---
Like LetsRun.com on Facebook!