2020 US Olympic Marathon Trials
Atlanta, GA
February 29, 2020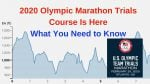 Want an elevation chart of the 2020 Olympic Marathon Trials course? We've got one.
The course consists of three 6-mile loops and one 8.2-mile loop and includes 1,000 feet of elevation gain.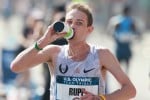 Last week it was announced that the 2020 Marathon Trials will be hosted by the Atlanta Track Club in Atlanta, Georgia and that with "B" qualifiers getting their travel paid for, more money will go back to the athletes. The more inclusive approach of this year's Trials inspired us to go back and look at what the past Olympic Marathon Trials did in terms of paying prize money.