2014 Paris Marathon – Kenenisa Bekele's Debut *Results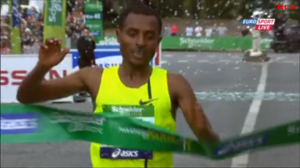 Stretti – Link Fixed Kenenisa Bekele Talks About His First Marathon:  "(For) my first marathon, it was not bad … I was not tired … If my muscles (didn't cause me trouble), it would be possible to run even under 2:04 or something (like that)." Alberto Stretti has catches up with Bekele. What words of advice does he have for Mo Farah?
*Kenenisa Bekele Says He Made Mistakes In His Pacing Which Cost Him Some Time, Thinks He Can Challenge WR Eventually He said he wanted to do Paris so he could run an even pace and win his debut. Bekele also talked about Farah's debut and said that his race should give Farah confidence.

LRC Kenenisa Bekele Runs 2:05:03 – Breaks Course Record And Smashes Debut Times Of Past Legends Gebrselassie, Tergat And Wanjiru The debut marathon of Kenenisa Bekele, the 5,000 and 10,000 world record holder, did not disappoint as he made a big move just after 25k and crushed the field as well as the debut times put up by past legends Gebrselassie, Tergat and Wanjiru. *AFP *IAAF
*Flomena Cheyech won the women's race in 2:22:41.
*Toni Reavis Puts On The Stats Goggles And Thinks Bekele Can Run A WR In The Future: 2:03:02-2:03:08
*MB: Official 2014 Paris Marathon Live Discussion Thread – Kenenisa Bekele Makes His 26.2 Debut
Bizarre News
High School News
US News: USATF Too Big To Succeed?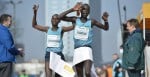 Komon was pretty spectacular and wanted even more - the World Record - as he went out with the wind in 13:39 (57:36 pace). LetsRun.com wind genius John Kellogg estimates the wind might have cost Komon around 17 seconds. *Results
*Ken Nakamura: List Of Fastest Half Marathon Debuts In History *Chronological List Of All Sub-60 Half Marathons In History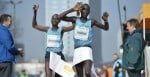 This week we give Galen Rupp fans reason to believe a victory over Bernard Lagat at 5,000 is possible, are amazed that even Kenyan phenoms are sometimes embarrassed to run, wonder why Kenya rules Ethiopia in quantity but not quality, and go crazy with our quotes of the week.
More On Ostapchuk Doping Case
NCAA Stuff: Outdoor Gets Going With First Stanford Meet This Weekend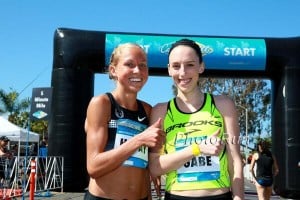 LRC Dejen Gebremskel And Julia Bleasdale Win 2014 Carlsbad 5,000 – Bernard Lagat Sets New American Record Of 13:19 Gebremeskel turned the tables on Lagat from World Indoors but Lagat left with a nice consolation prize. In the women's race, no one came close to Bleasdale, who became the first non-African born winner since 2002. Brenda Martinez was the top American – not Jordan Hasay or Gabriele Grunewald.
*MB: Official 2014 Carlsbad Live Discussion Thread: Bleasdale & Gebremeskel Win – Lagat Gets American Record
*MB: Oh crap! Grunewald vs Hasay rematch at the Carlsbad 5k, who's gonna win?
Want a Better Running Shoe?
Beta Better Running Shoe Site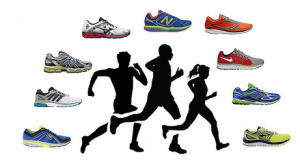 It's Time to Change How We Find Running Shoes