What's LetsRun.com?
LetsRun.com was founded in the Spring of 2000 by identical twin brothers Weldon and Robert Johnson (aka "Wejo" and "Rojo"). The site was initially started as a hobby as we (aka "the Brojos") looked for ways to occupy our minds in between our training runs. We were running up to 150 miles in a week in preparing Weldon for the 2000 US Olympic Trials, but that takes less than three hours per day, so starting a web site seemed like a great activity to do.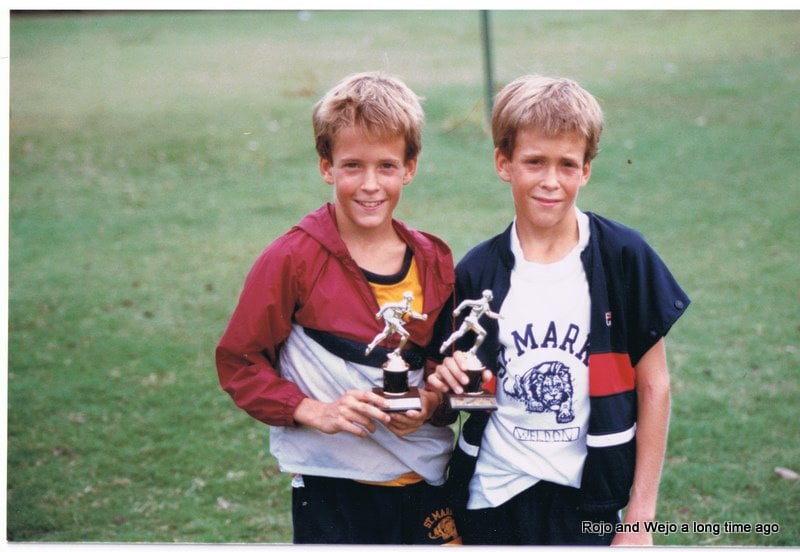 Initially, the site was created with two goals in mind. One, it was primarily meant to be a testament and shrine to the coaching genius of our coach, John Kellogg (aka JK). Secondly, we wanted to promote the coverage of running as an elite-level sport, not simply a recreational activity.
We wanted to spread JK's understanding of running to the world as they felt it was his coaching that had allowed us to have fairy-tale like experiences in running. The web site's unofficial motto was and still is "Where your dreams become reality" as, thanks to JK, our dreams had become reality (or almost had) and we hoped others would have similar experiences from visiting LetsRun.com.
Thanks to JK (and a lot of hard work), Weldon (click here for a bio) somehow made the transition from mediocre college runner to Olympic hopeful. Never higher than 5th in the Ivy League in the 10k or faster than 30:14 in 5 years of collegiate running, Weldon ended up twice finishing 4th in the US professionally in the 10,000 and ran 28:06 under the training of John Kellogg. Certainly not the normal running trajectory for a former college walk-on who never broke 5:00 for the 1,600 until his senior year in high school. Robert went from being an often-injured 16:49 5k runner to a 2:23 marathoner in 2.5 years under John's training.
We also started LetsRun.com with a goal of covering the elite level part of the sport properly. This is what the web site is primarily focused on currently.
Coverage of running in the year 2000 was a lot different than it was now. At that time, the main coverage of running seemed to be totally dumbed down and treated running primarily as a fitness activity instead of a competitive sport. The limited coverage of the elite level of the sport was in print form, which meant it was very outdated.
In 2000, the Internet was just becoming mainstream. We believed that there was some good coverage of the elite side of the sport on the net, but it was hard to find. For example, during the week of the Boston Marathon, the Boston papers would do a good job of covering of the sport. A week later, the same would be true in London with the London marathon.
We decided to set out and find the good coverage of the elite side of running and aggregate it each day on the front page of LetsRun.com. We also decided to supplement things with our own coverage of select events.
How does that play out in the year 2009? Basically, we here at LetsRun.com spend hours a day searching all over the Internet to find interesting things about running, which we then present to you in a timely and hopefully interesting/entertaining fashion. We sometimes think we should adopt a secondary unofficial motto of, "We surf the net so you don't have to." It's certainly LetsRun.com's goal to save you a ton of time.
When we present you the news, we try to do it in a very simple, time-saving fashion. Running is a very simple sport and we've always prided ourselves on having a very simple home page. On the home page, we hope you can easily scan to find what you want in a very quick fashion. It's also LetsRun.com's goal to give you information that you wouldn't find anywhere else. When we present you the news, we try to do it in an inspirational way. A great quote, story or photo may be all you need to find that extra motivation to train a little bit better that day.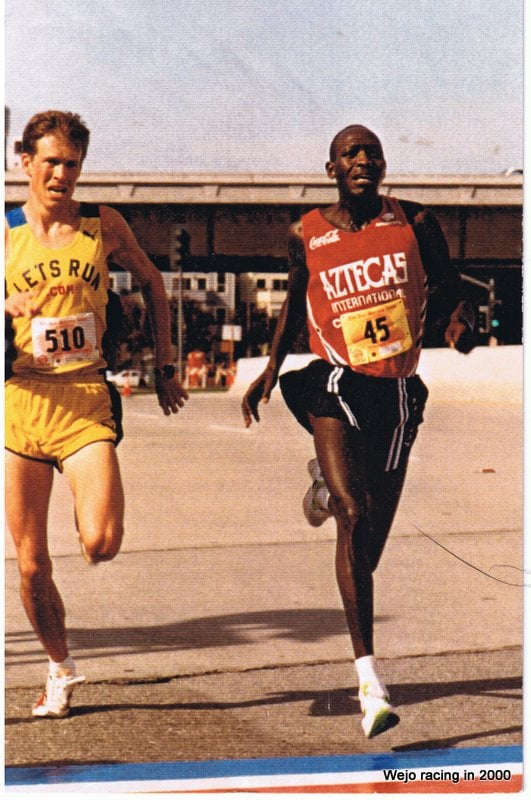 We strive to be the non-stop source of information for the highest levels of the distance running community, so that both runners and non-runners alike will come to appreciate and admire the tremendous talent and dedication displayed by the top runners in the sport. One of the things that we think is greatest about running is that you can't succeed at it without a lot of hard work. Thus, all of the those succeeding at the top deserved to be praised at the very least for their hard work and dedication, which can't be said about a lot of other top athletes in other sports.
Just as an elite runner doesn't take off the weekends, the people behind LetsRun.com don't either. The site is, for the most part, updated seven days a week, 365 days a year - sometimes three or four times per day. It's certainly a ton of work, but it's a labor of love.
Please note that the website is called LetsRun.com. As a result, we primarily focus on distance running. We do cover sprinting and the field events at times, but please understand that distance running is our passion and our number one focus. Sprinting is second and field events normally third. In our mind, one of the challenges that running faces is that there are a ton of different sports lumped under the track and field umbrella.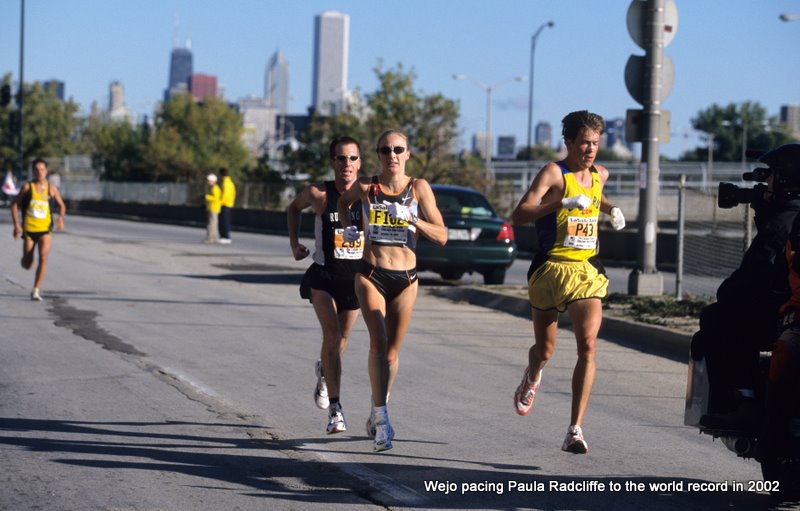 Since starting in 2000, LetsRun.com has grown into the #1 site on the Internet for the serious runner. Our message board is THE place that runners from all over the world go for the latest news, results, and gossip in the running world.
In the months ahead, we hope to expand the training section of the website and to continue to improve the organizational structure of the web site soon while preserving its authenticity.
If you need to contact us, feel free to contact us.
Happy Running,
Robert & Weldon.
---
PS. To read an article that describes LetsRun.com's founding and its growth way better than we could possibly do so ourselves, please see the Marathon & Beyond feature on LRC by clicking here. To learn more about the magazine, Marathon & Beyond, go to their website.