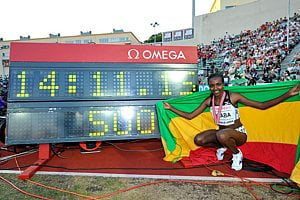 World Record Attempt LRC Paris 5k Preview: Almaz Ayana & Genzebe Dibaba Will Battle For The Win – And The World Record?? In 16 additions of the Meeting Areva in Paris, a World Record has never gone down. Ayana (14:14 PR from Shanghai in May) and Dibaba (14:18i PR from Stockholm in February) will be looking to change that in a field that is truly comparable to better than a World Championships final. Behind them, the race contains the top four finishers from World XC and the top 7 fastest women over 5k in 2015.
Canadian Nats Are This Week
Other International Pro News
---
Alan Abrahamson Pans New Boston 2024 Bid – "Bid 2.0 is DOA" He urges the USOC to pick LA for 2024 or 2028.
Final Day: MB: Official Day 4 2015 USA Outdoor Live Discussion Thread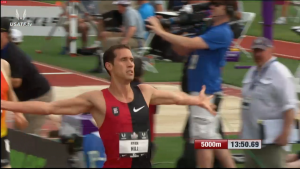 M5,000: LRC Ryan Hill Wins It As Galen Rupp Almost Misses Out On Making U.S. Team At 5,000 Rupp was beaten by an American, make that two, for the first time since 2013.
*MB: Holy ***!! Ryan MF Hill takes down Rupp. Hill 1, True 2, Rupp 3. Bernard Lagat is left at home. Recap coming.
*MB: An Emotional Bernard Lagat Speaks about Missing Worlds Team — MUST-WATCH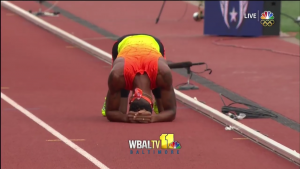 M800: LRC Nick Symmonds Is Back, Symmonds Wins 6th US Title As Erik Sowinski And Cas Loxsom Punch Their Tickets to Beijing Duane Solomon took this one the "Twilight Zone." Symmonds was smart enough to stay away from that zone and then mow down the field in the final 200.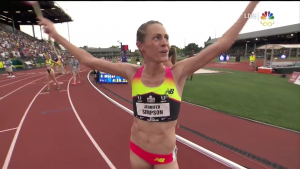 W1,500: LRC Jenny Simpson Repeats In A Wild Women's 1,500 10 women had a shot at the team with 100 to go. Simpson and Rowbury went 1-2 but guess who got 3rd and 4th to punch their tickets to Beijing?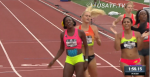 w800: LRC Supermom Alysia Montano Is Your 800m Champion!!! Simply unbelievable as Alysia Montano, less than one year after giving birth, beat a tremendous women's field including one of the favorites for Worlds, Ajee Wilson, who lost a shoe and held on to make the team.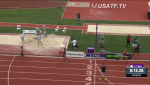 Steeple LRC There's Never Been A Better Steeple At USAs As Evan Jager Leads The Way As Top 3 All Beat Previous USA Meet Record Evan Jager led a record brigade as the top 3 all broken Dan Lincoln's previous USATF meet record.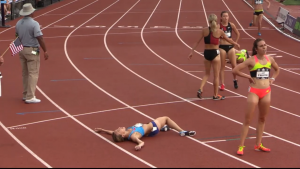 W5,000: LRC Nicole Tully Edges Marielle Hall Hall To Claim Her First US Title In Thrilling Race – Abbey D'Agostino Third This race had everything a distance fan would want – fast pace, PRs all over the place and an amazing finish. Now a woman who only scored once at NCAAs and who only had previously been 10th at USAs is the national champ.
Complete Coverage In Our 2015 USA Outdoor Special Section

Saturday Sprint Field Action
Rock N Roll Philly Half Marathon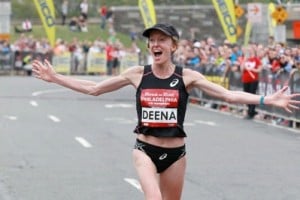 Deena Gets the American Record